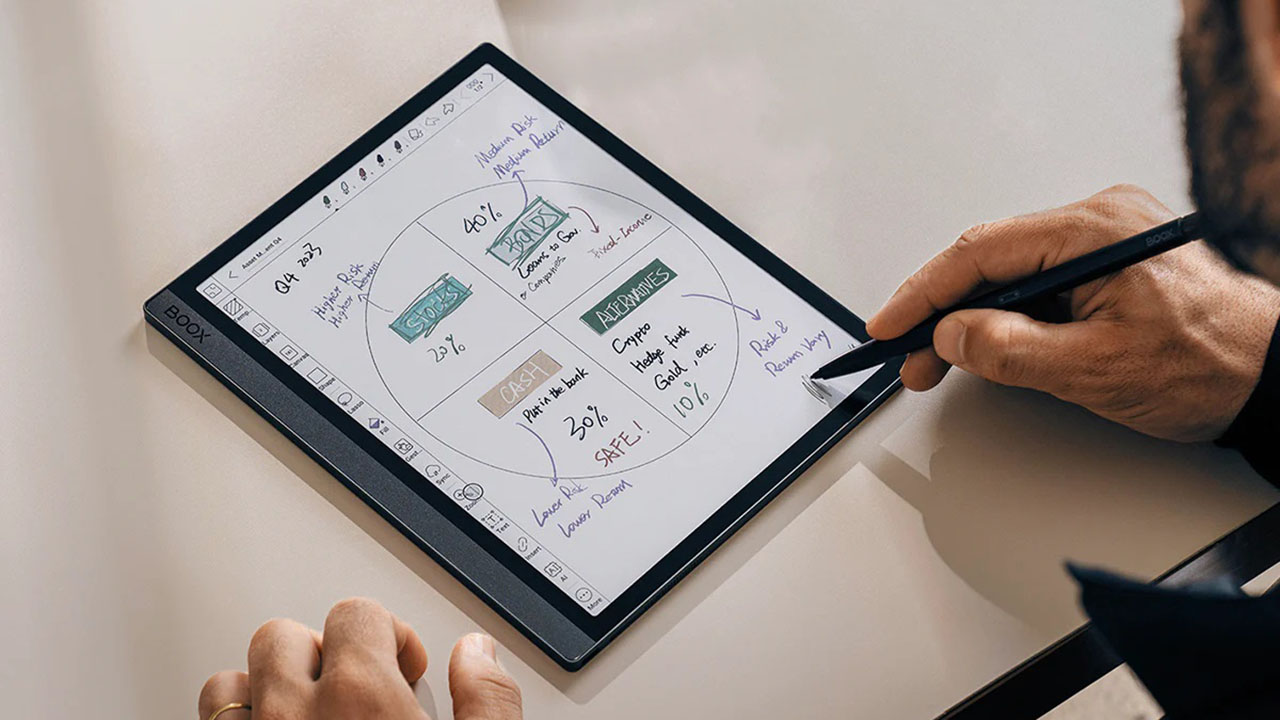 If you are someone that's consistently on the go and have been on the lookout for good-quality tablet that will not compromise on the usability, creativity and productivity, the new BOOX Tab Ultra C Pro is the way to go.
The device was not only highly anticipated but is set to transform the user experience of workers that are constantly on the go and need access to a versatile workstation that guarantees unmatched productivity and smoother performance.
BOOX Tab Ultra C Pro – Spec Sheet
Display
10.3″ Kaleido 3 (4,096 colors) Carta 1200 glass screen with flat cover-lens
B/W: 2480 x 1860 (300 ppi)
Color: 1240 x 930 (150 ppi)
Processor
Qualcomm 2.8Ghz Octa-core + BSR
Memory (RAM)
6GB (LPDDR4X)
Internal storage
128GB
Camera
16MP Rear Camera with LED Flash
Android
Android 12
Ports
USB-C Port (Supports OTG or use as an audio jack) microSD Card Slot
Battery
4,600mAh Li-ion Polymer
Dimensions
225 x 184.5 x 6.6 mm (8.9″ x 7.3″ x 0.26″)
Weight
450g (15.9oz)
Connectivity
Wi-Fi (2.4GHz + 5GHz) + BT 5.0
What's Better?
This is not the first time that BOOX has launched a portable and compact tablet. So, what sets the Tab Ultra C Pro apart from its predecessors? Let us walk you through some highlights.
Sleeker and portable design
The Tab Ultra C Pro features a lightweight, unibody design that's built using premium aluminum alloy material for optimal durability yet keeping the device light. Its measures 6.6 mm in thickness and weights 450 g.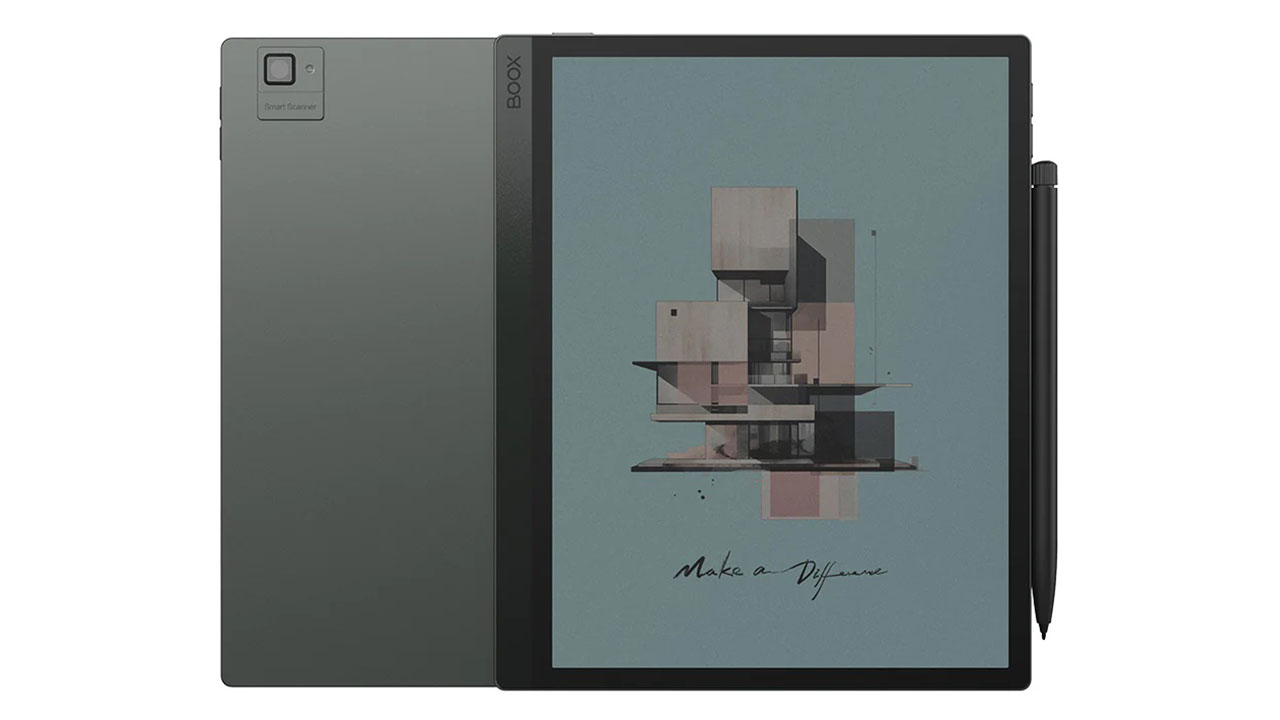 What adds to the design is the presence of two volume keys on the side and a 16MP rear camera that allows you to capture the moments around.
Featuring a chic, matte and classy color and design, the tablet fits right into one's personal and professional life with ease.
Performance that speaks for itself
The first element that contributes to seamless performance is the display, which is a 10.3" HD E Ink Carta 1200 screen with 300 PPI for b/w and 150 PPI for color element. It assures optimal color reproduction without any compromise.
Not just that, the Kaleido 3 color screen is further backed with BSR technology with the octa-core chipset that doesn't compromise on the performance.
BOOX has also upgraded their standard BOOX Super Refresh Technology for elevated and unparalleled performance. The octa-core processor, on the side, offers 13% improved performance from the predecessor, Tab Ultra C.
Lastly, the Tab Ultra C Pro features a combination of 6GB RAM with 128GB ROM for uninterrupted workflow and productivity.
Organization at your fingertips
BOOX is known for developing devices that streamline your organization skills and the Tab Ultra C Pro is no different. Besides the latest technology, the tablet is integrated with Smart Scribe that makes note-taking a smoother experience.
Besides effortless writing experience, the feature also offers elevated customizations with annotating, highlighting, etc.
The tablet comes with Android 12 OS out of the box and will receive subsequent updates in the future for more prompt performance and multitasking experiences.
Pricing and Availability
Despite all the advanced features and specifications, BOOX is quite set on offering their tablets at mid-range and reasonable price points.
The Tab Ultra C Pro is available for $649.99 across the U.S and also in Hong Kong. If you are buying from EU or UK, you'd have to refer to BOOX EURO Shop for further details.
The tablet is currently available for purchase, so you can get on BOOX's official websites and get yourself one.