Since there has been a good amount of tabs launched into the market this year, How is LG supposed to stay behind. It is heard that LG has applied for a new design patent for a tablet at KIPO (Korean Intellectual Property Office). Good news is that the design patent was approved and was published on December 14, 2018. The new patent signifies that we might be able to witness a new LG Tablet in near future. The tablet is said to be patented with accompanying case and a wireless keyboard that possibly makes it a 2-in-1 tablet.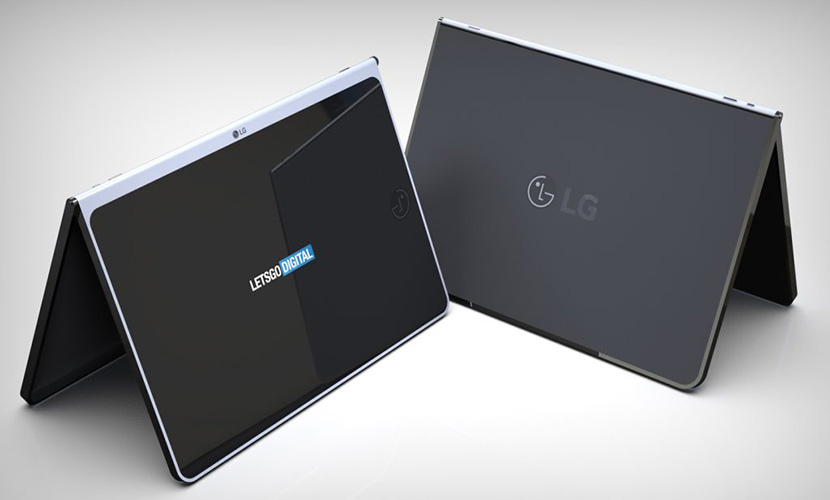 Now, because we are with a handful of images of design patent, it is not possible to elucidate much in depth about the to-be-launched LG Tablet. Although, from the maximum information gathered, lets have a look at some of the amazing features of much awaited LG Tablet:
Modern and premium outlook with narrow screen edges
Nicely rounded corners
Matching cover made of textile material
Wireless keyboard
The main attraction that we perceive until now is the LG wireless keyboard. The wireless keyboard can be used along with tablet, it too is designed with rounded corners. Also, the keyboard is inclusive of a touch pad which extends a friendly and immersive operations.
All in all, the tab is said to extend an amazingly intuitive experience that would urge our tech nerves and push us to buy it without any second thoughts. The rest of the specifications will be delivered to you in detail.
LG, as we all know, is a trusted brand when we talk about electronic devices. It has procured an established market to itself and some loyal buyers. Although it is yet to unknown the launch date of LG's new tablet, yet all we can assume is that is certainly going to be at par with other android tablets.
Year 2017 witnessed various of android tablets being released in the market, 2018, comparatively, was a bit low on the launches. As we can assume, 2018 has been a year of improvements. As you might have seen an update on your android devices, similarly iOS has been improved as well. The tech firms have invested this year in improving the specifications of their operating systems, hence, making their tablets a lot more user-friendly.
While 2018, as said above, has been an year of updates, we assume that 2019 will again be a year of launches as the firms will roll out best updated version of their products including tablets.
Towards the end, we all are in wait of LG Electronics to roll out some more specifications of the tablet and most importantly the launch date. Until then, all we can do is wait and hope for a tablet that is successful in meeting our suitable preferences and also the budget. That is all for now, you will soon get more details about LG's to-be-launched tablet. Until next time folks!