Apple is on a winning streak to continue its domination in the laptop market. Apple Silicons and its affordability are reasons many were switching to the MacBook Air. However, many wanted a bigger screen but didn't want to shell out more to get to the pro. To answer this demand, Apple finally released the highly anticipated MacBook Air 15-inch with M2!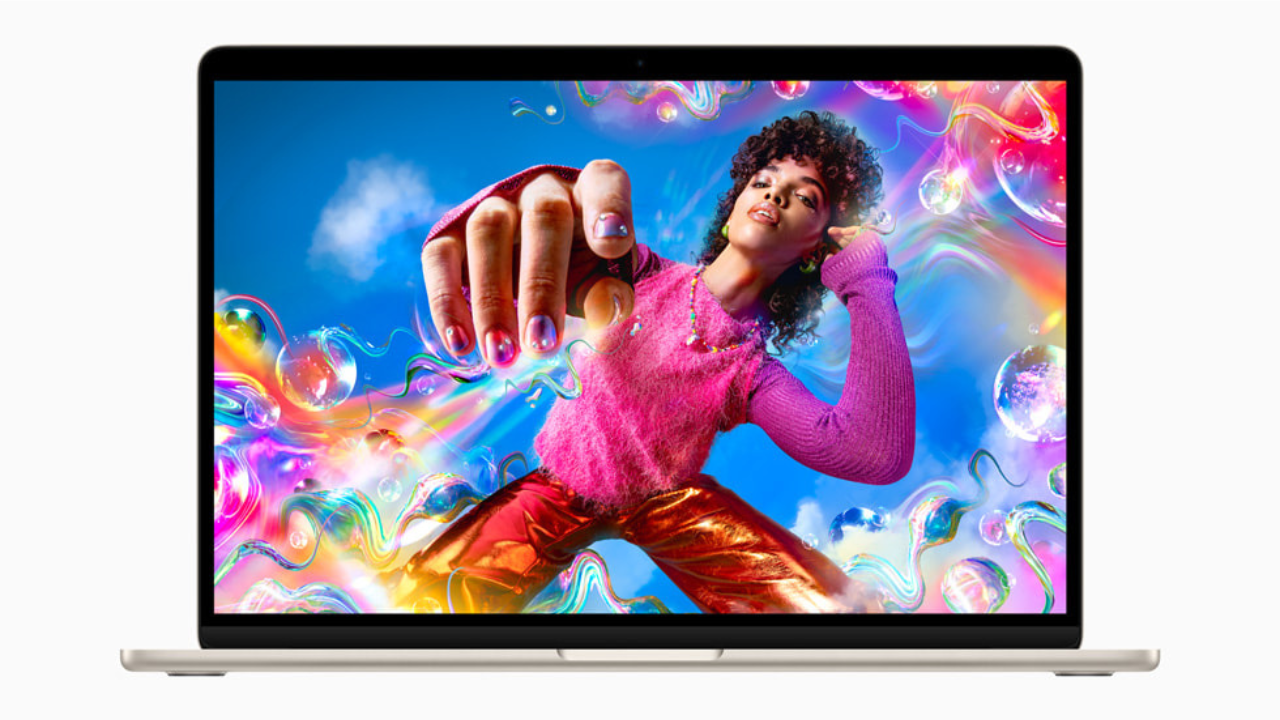 This new laptop shares many similarities with its 13-inch counterpart, the MacBook Air M2, but boasts a larger 15-inch display with a design reminiscent of the 2021 MacBook Pros, including the iconic MagSafe charging, slimmer bezels, and an elegant flat design, all in the worlds thinnest 15-inch laptop, according to Apple. This thus, basically becomes the dream come true of every fan.
There's a lot to know about the new 15-inch MacBook Air, and we will be looking at all of them, along with a small analysis on whether you should buy the new M2 MacBook Air 15-inch.
Bigger and Better Display
The latest MacBook Air finally brings what fans have been asking for a long time. A bigger 15.3 inches Liquid Retina display. With a remarkable brightness of up to 500 nits and the ability to display 1 billion colors, support for the P3 Wide color gamut. You have a bigger area to view all the content and handle your productivity apps.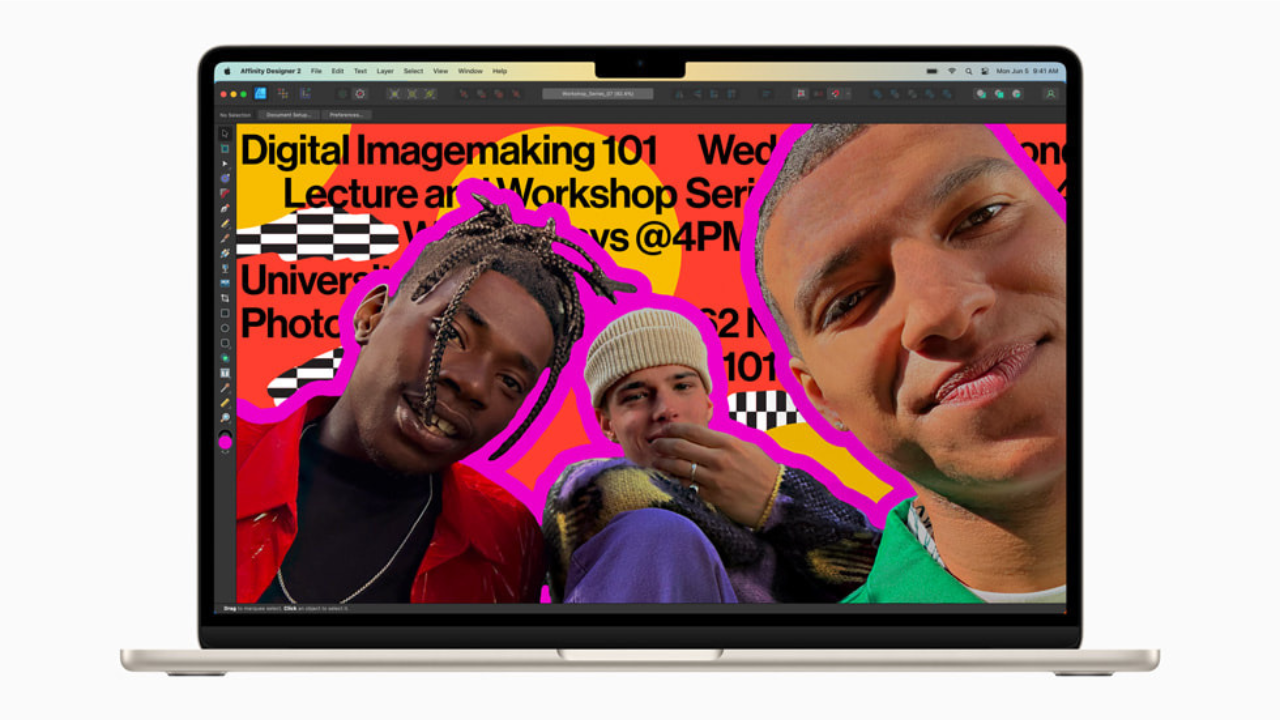 Similar to the MacBook Pro and the 13-inch M2 MacBook Air, the 15″ MBA also incorporates a notch. While the 13-inch MacBook Air boasts a resolution of 2560 x 1664 with 224 pixels per inch, the 15-inch MacBook Air offers a resolution of 2880 x 1864, with the same 224 pixels per inch.
To enhance the viewing experience, the 15-inch MacBook Air also boasts the True Tone technology like its younger sibling.
Looks and Thickness
Despite having a bigger display, body and battery, the all-new MacBook Air only measures 11.5mm in thickness, thus becoming the world's thinnest 15-inch laptop. Weighing in at just 3.3 pounds (close to 1.5 KGs), it becomes the best option for those looking for the lightest laptop for productivity and entertainment.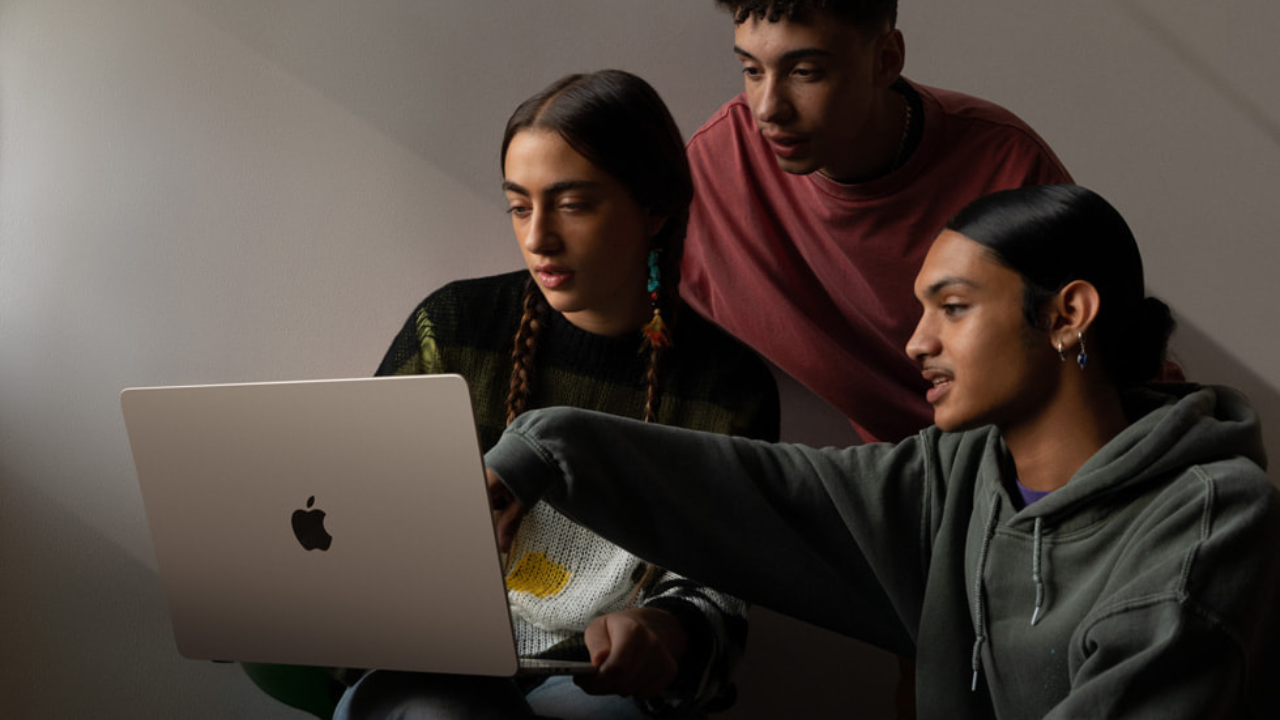 Despite being big but thin and light, the new 15 " MBA boasts a solid build, thus offering one of the best durability for a 15-inch laptop. Despite being so thin, it still equips with MagSafe charging, two Thunderbolt ports, and a 3.5mm headphone jack.
Performance and Battery Life
As you might already know, the new 15-inch MacBook Air is also equipped with the M2 chip, thus offering unparalleled performance. The M2 chip continues its high efficiency when it comes to battery life. Apple claims upto 18 hours of usage with mixed usage.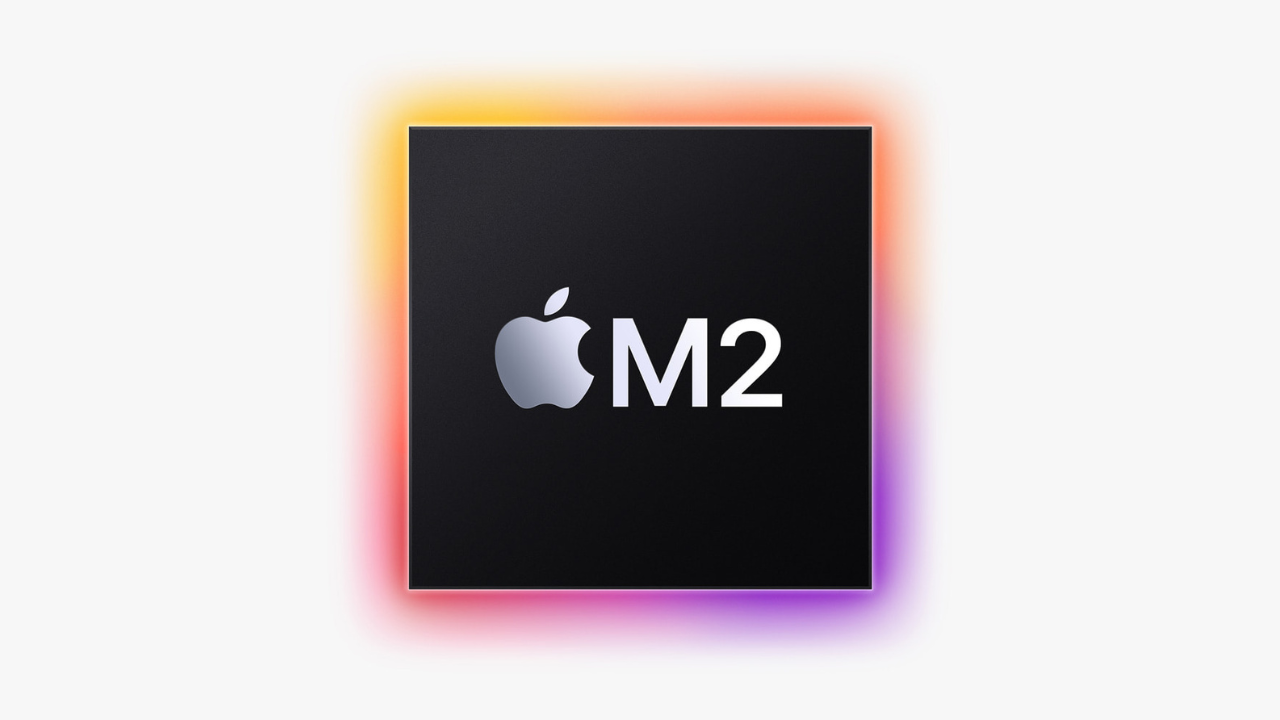 Users can enjoy the powerful 8-core CPU with four high-performance cores and four efficiency cores. It also integrates a 10-core GPU, enabling lightning-fast graphics processing, and a 16-core Neural Engine for advanced machine learning tasks.
The M2 chip offers an impressive 100GB/s of memory bandwidth and supports up to 24GB of fast unified memory. As a result, multitasking and handling complex workloads become seamlessly fluid. With the new M2 chip, users can use the display of the 15-inch MBA to the full extent.
Facetime Camera and Speakers
While the M2 MBA 15-inch continues top boast the high-quality 1080p FaceTime HD camera as the 13-inch variant, the speakers get's an upgrade to use the bigger body frame. The new 15-inch MacBook Air comes with a phenomenal six-speaker sound system, featuring two tweeters and two sets of force-cancelling woofers.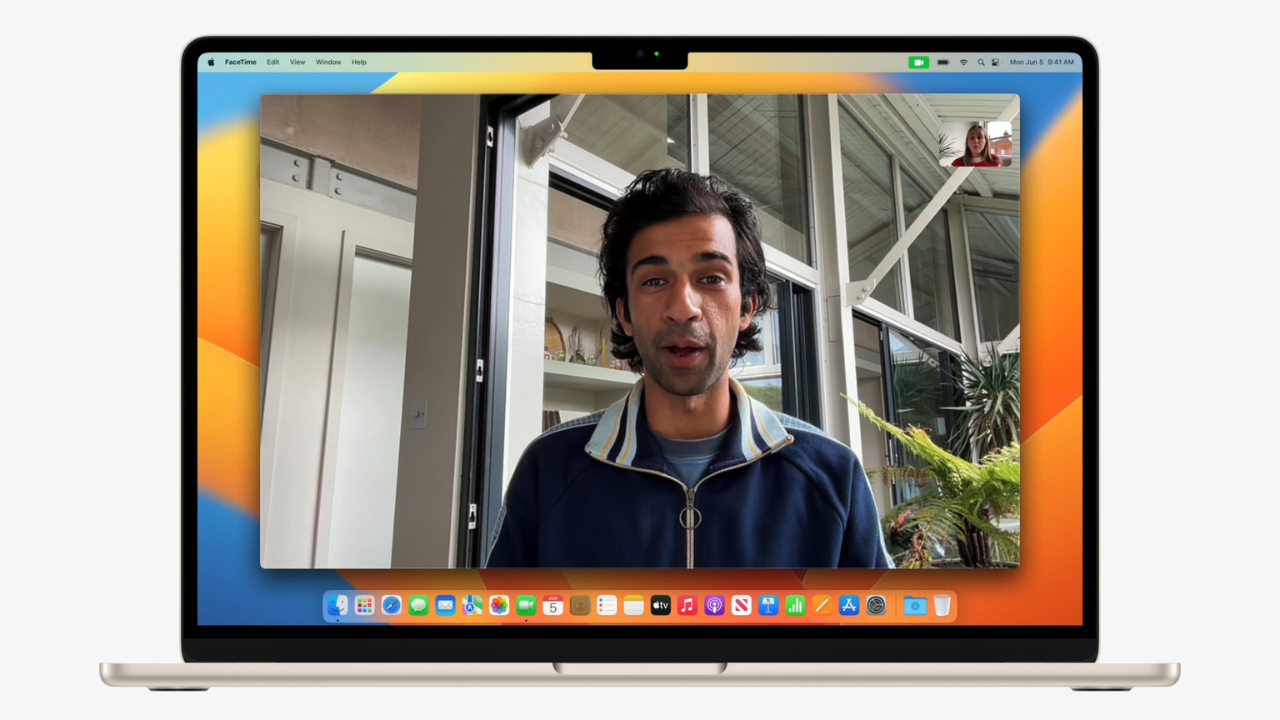 Furthermore, it also has support for Spatial Audio and Dolby Atmos, offering an additional layers of immersion listening experience to what multimedia you hear.
New macOS Sonoma
While the new MacBook Air ships with macOS Ventura at launch, you will soon get an update to the latest macOS Sonoma. The new macOS promises to elevate your Mac experience with new features and optimizations. You can check out the detailed summary of macOS Sonoma to know more about it.
Additional Features
Apart from the features mentioned above, there are some more interesting features to check out. Let's look at all of them.
Keyboard
Apple ships the same Magic Keyboard from the previous generations. Unlike the older butterfly keyboards used in previous Macs, this keyboard features a robust scissor-switch mechanism that can withstand dust and particles without compromising performance.
The scissor mechanism in the MacBook Air's keyboard provides a satisfying key travel of 1mm and a stable key feel. Also, it incorporates a rubber dome to improve keypress responses. Using the ambient light sensor, you can also enjoy the keyboard backlit that can automatically illuminate in dimly lit environments.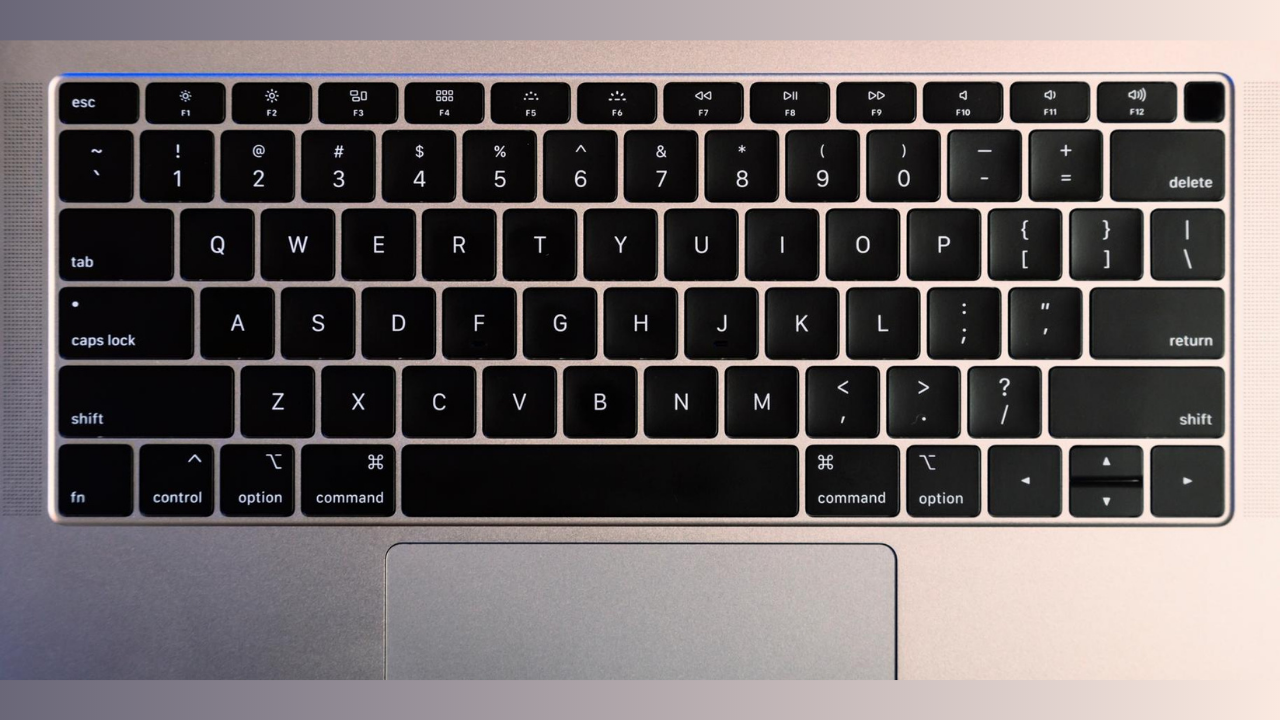 Like the M1 Pro and M1 Max MacBook Pro models, the MacBook Air boasts a full row of function keys, eliminating the Touch Bar. Beneath the keyboard lies a generously sized Force Touch trackpad, which uses a set of Force Sensors to obtain consistent responses regardless of where they press on the trackpad.
The trackpad uses the famous Taptic Engine to deliver tactile feedback to replicate the sensation of a physical button press. It can also support both a light press to function as a regular click and a deeper press known as a "force click," thus supporting various gestures.
Touch ID
The M2 MacBook Air uses the same Touch ID fingerprint sensor as the little MBA. It's positioned alongside the function keys at the keyboard's top. Apple has optimized Touch ID for many features, including passkeys and even facilitates Apple Pay purchases within Safari, enabling swift and secure transactions.
Price and Where To Buy
The new M2 15-inch MacBook Air comes in four stunning finishes—midnight, starlight, space gray, and silver. Here are all the available configurations:
8-Core CPU, 10-Core GPU, 8GB RAM, 256GB SSD: $1,299
8-Core CPU, 10-Core GPU, 8GB RAM, 512GB SSD: $1,499
You can get the new MacBook Air 15-inch from below stores:
Love the Big MacBook Air
MacBook Air is one of the best laptop lineups available in the market. Fans have been asking for a bigger screen, and Apple finally heard by introducing the new 15-inch MacBook Air. What are your thoughts about this new Mac? Let us know in the comments.