Digitalization is marked with innovation and advancement and there is something always happening to surprise us. Any new and never-seen-before development in the world of technology is always a matter of great speculation and calls for detailed understanding. Recently the online appearance of a foldable tablet has started a new buzz that this could be the much talked about TCL's tri-fold tablet.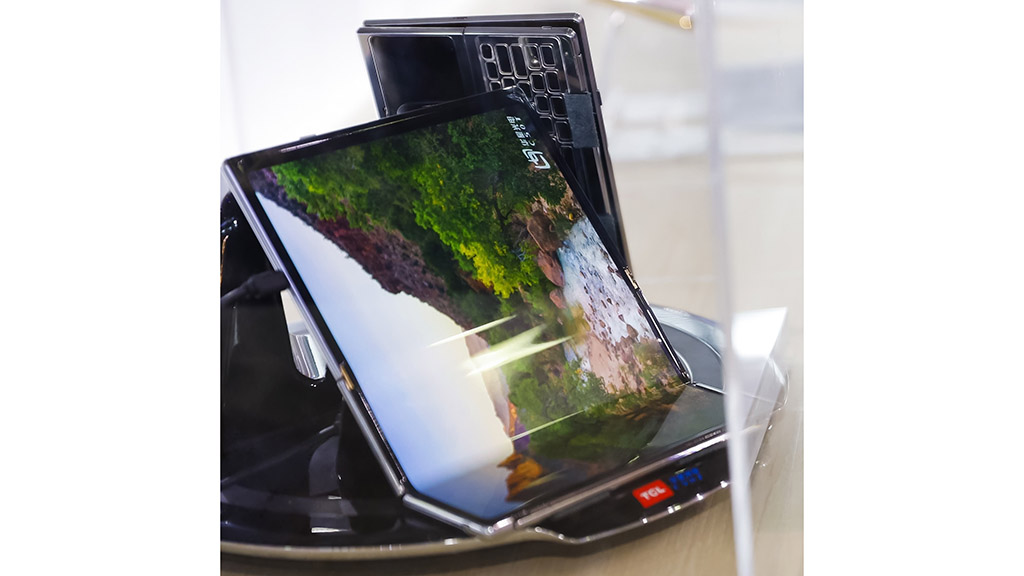 This fascinating foldable tablet is a wonder in itself. TCL has earlier amazed its worthy clients with rollable smartphones and is known to bring forth malleable screens. The foldable screens are a genuine matter of interest as they look and work amazingly.
From the video that has appeared in the Fold Universe Twitter account, it can be safe to assume that it is none other than the TCL's foldable tablet that will release with the name 10.1″ Double Foldable. The best part is that it retains all the goodness of a tablet while making it malleable and manageable. Before this, TCL has made similar ripples at the CES 2021 with its exclusive rollable smartphone.
TCL 10.1" Double Foldable concept with keyboard LEAKED pic.twitter.com/Gkf7DrjlNE

— Fold Universe (@folduniverse) February 23, 2021
From the pictures that have surfaced, it can be assessed that this tablet is way ahead of the other regular alternatives that are available in the market in any respect. The device is ultra-sleek and chic and spells elegance in terms of how it looks. The display is stunning and expansive and is designed to deliver the best experience.
The uniqueness of 10.1″ Double Foldable lies in the fact that the screen can fold along to separate axes. The screen can fold along the lower portion that can then function as a seamless keyboard, and there is a keyboard panel at the rear side of the screen for a more comfortable and realistic feel.
The tablet can also fold at the point of central axes, which you have seen in many other brand products like Samsung and Huawei. To the sheer amazement of all, 10.1″ Double Foldable may also comes with a screen in the back.
There is also a stand to facilitate balancing and better handling of the device. TCL has left its competitors behind and has made a progress in this respect and should also make a quick release of this mind-blowing three folding tablet to make the most of the situation.
From whatever is known so far, it is expected that the company will reveal more details about TCL 10.1″ Double Foldable at the MWC 2021 and will leave the other big names behind in the race. It will be the first one to release a tri-foldable tablet that can make things easier and better. So, just wait for sometimes for TCL to make any formal announcement about this tri-folding tablet.