Simbans has recently released a premium tablet for all device lovers – who are actually obsessed with smartphones or tablets. This time Simbans has introduced an exciting tablet namely Simbans TangoTab tablet to ease your day-to-day lives. TangoTab has gained huge popularity in the market instantly after its release. The main reason for its fame is- no age bar. Yes, you read it right! Whether you are buying this tablet for your grandchildren's who are just 3 or 6 years old or you are buying it for your parents- this tablet has won the hearts!
Fascinating Display and Design
This tablet is admired for its 10 inch IPS HD display that gives brighter and clearer pictures with a native resolution of 1280 x 800. It also offers vivid colors whenever you watch your favorite show, or movies that too from every angle because the black is intense and white is very pure. Thus, giving you all the benefits of a costly tablet within your budget! Every picture is crystal clear, and the brand assures that you won't disappoint on display features of the tablet. The entire tablet is the touchscreen, which is quite sensitive that enables you to open every app seamlessly with just one finger touch.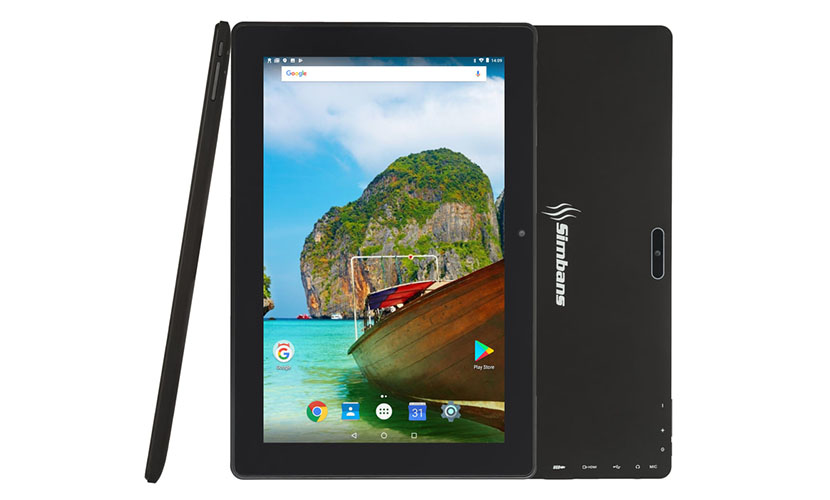 However, the star of this display quality is its 5MP back camera and 2MP front camera so that you don't miss out to capture any precious moment of life. More so, the design of the Simbans TangoTab HDMI is very comfortable to hands, and you won't feel like you are actually holding a tablet. This tablet weighs 1.26 lbs with a package dimension of 14 x 7.9 x 1.9 inches. You will find this innovative piece in black color, which ultimately saves it from dust as black does not get spoiled easily.
Superior CPU and Processor
The Simbans TangoTab HDMI tablet is equipped with a MediaTek quad-core processor that enhances the overall performance of the tablet- giving you a multitasking device. The advance graphic Coprocessor ARM Mali- T720- is the actual beast who keeps the operations seamless on this tablet. It has a hard drive of 32GB and 2GB DDR3 RAM, moreover, it has a flash memory of 32GB enabling all the photo lovers to click pictures and save it easily without any additional efforts.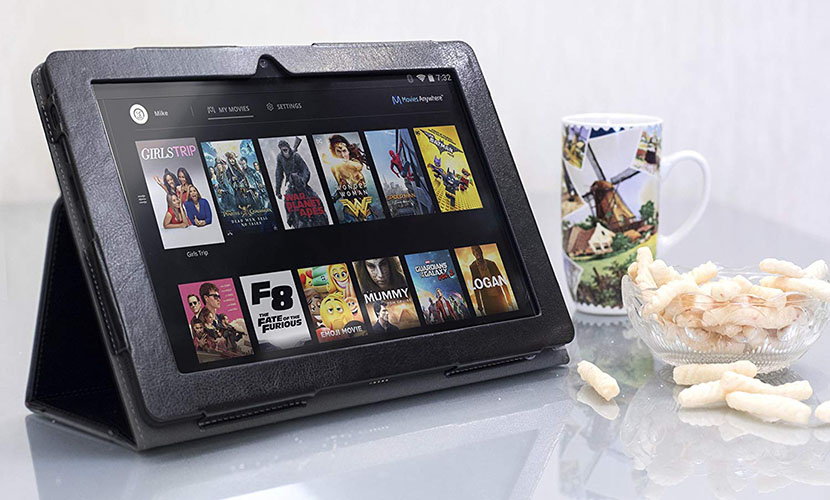 This Android tablet runs on Android 7 Nougat that makes your downloading and installing process smooth as butter. You can download as many games as you want in this tablet from Google Play Store, which comes already pre-installed in this tablet and stay ahead of your friends with the superior CPU and processor of this tablet. Let me give you a glimpse of top games that will run impeccably on this tablet: Minecraft, Sims, Angry Bird, Candy Crush, etc. Even the sound quality is top-class of the tablet, making your gaming experience more lively and full of fun.
Apart from gaming, even people working in offices can make use of this tablet as their sharing process of massive files becomes more efficient with the help of this powerful CPU and processor.
Stay Connected Always
The connectivity feature of the tablet is above par. I mean, this is where every individual gets stuck and start liking this product. With its Wi-Fi capabilities, you can connect your tablet to your home or workplace network and continue your work without any hassle. More so, Bluetooth, GPS, and mini USB is an added advantage to your Wi-Fi feature.  Now share everything you want with just one touch!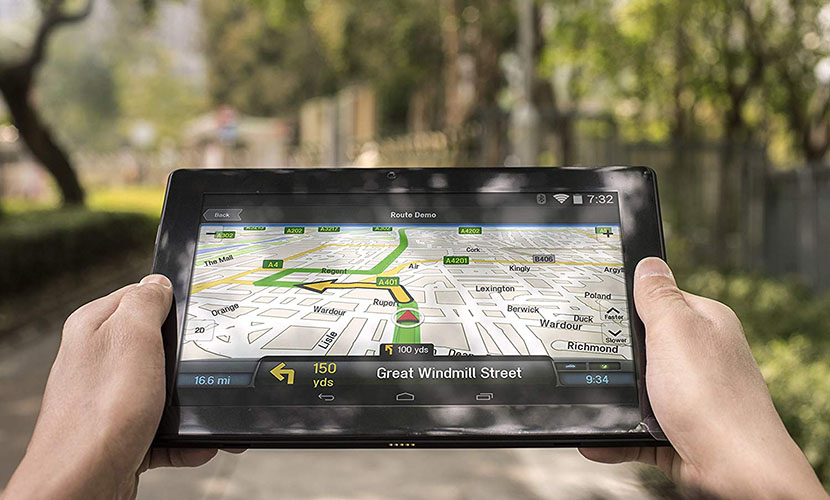 Simbans TangoTab is actually known for its mini HDMI that allows you to stay connected with your TV allowing you to watch your favorite show on a big screen with your family members. You can click pictures with its camera feature and upload on your social profiles like Facebook, Twitter, Instagram, etc., effortlessly. You can download Skype and make a video call to your friends, family members or relatives and stay in touch with them wherever you are.
The nickname of the tablet is 3 bonus items. You might be thinking, what is this 3 bonus item, well, let's not get more confused! 3 bonus items include: A quality tablet case, universal power, and screen protector, which is already fixed- everything at $40. We all know how important these things are to us for maintaining the tablet. So it's a great thing that you'll be getting everything in one box!
Matchless Battery Backup
What if I say you don't have to charge your phone ever? Now reading this everyone would have a taken a deep breath (relieving one). Nobody likes this charging process, and everyone wants to stay on the go each day. Well, Simons TangoTab can help you do so. Wait! I don't mean you will not charge it ever, but not at least for a whole day. Yes, isn't it amazing!
Simons TangoTab has a 6000 mAh battery that provides you seamless browsing for 24 hours. Moreover, you can watch the full 5 hours of movies by charging it just once. What else you want in a device that too at an affordable price? I must say this tablet is actually a dream come true for many individuals who are already using it. Just think! If you keep your tablet free from browsing, it will undoubtedly last for 26-30 hours!
Wrap up
Simbans TangoTab HDMI tablet is excellent I must say. It has all the features that one will require but with better efficiency. It is a beast with a supreme CPU, changing the world of gamers across the globe. This tablet is actually admired by youngsters rather than kids as it features more productive instead just basic browsing. Hence, if you are still planning to buy Simbans TangoTab, I guess the features mentioned above might have helped you a lot. So don't take so much of time for thinking take the risk and purchase this tablet today!