Simbans PicassoTab Drawing tablet is mesmerizing! I am not speaking in air, it's actually the truth. It is the first drawing tablet with multipurpose features. Simbans PicassoTab has become the brightest star in the market as there's so much to explore in this tablet. Have you ever tried digital painting? With the top creativity features in this tablet though you are not an artist, but it will make you feel like that. You can do digital painting in this tablet with ease and I am sure whoever will see your painting they will fortunately praise your creativity. But only you know the secret behind this creativity!
Furthermore, if you are student and want to take down notes in the classroom then opt for this tablet and keep a step in the digital world. Forget your notebooks and carry this handy tablet- make a note of everything and attain top grades in the school.
Let's explore its features and become an artist:
Ultimate display and design
The 10inch display of the tablet has been praised a lot by users as it is the first IPS HD display with excellent picture quality. The resolution of the display is 1200*800 that too full touch screen with the packaging dimension of 14 x8 x 2.1 inches. This tablet comes with a pen and an in-built that will allow you to enhance your creativity seamlessly. The pen is extremely powerful, it allows you to do perfect drawings or painting that you may feel you are actually painting on a paper; more so, you will also appreciate the finishing in the drawing or painting you made.  You will be getting pre-installed Auto Sketch from Simbans and you can also download numerous pen related apps for taking any important notes. The pacific blue color of the tablet gives it a stylish look and the light weight of just 2.91 lbs makes it more handy.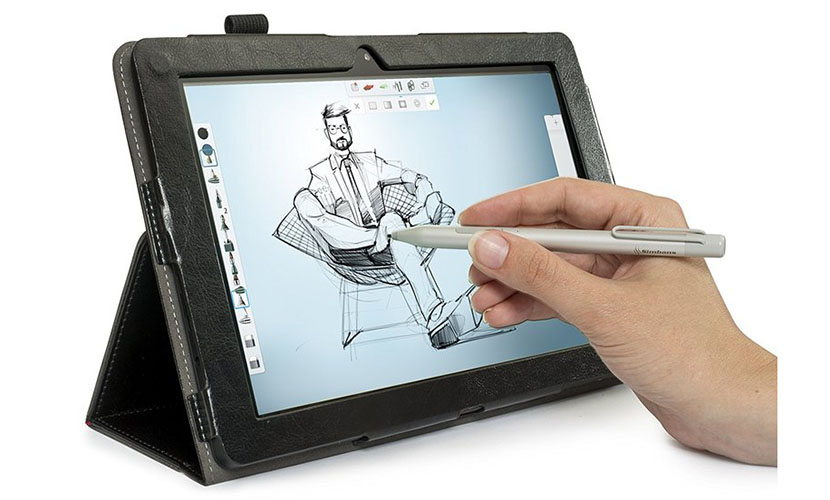 Apart from drawing feature, the IPS HD display maximizes your fun factors. It gives you astonishing viewing experience from every angle. Whether you are using Netflix, YouTube, etc., the display will fully support your entertainment concern flawlessly. To experience the display the quality deeply you can make use of it 5MP camera of this tablet. The quality is so amazing that you'll be always surprised from your tablet with its attractive features. Capturing every moment has become so easy with this tablet. More so, the 2MP front camera allows you stay connected with your distant relations always. It's not as good as back camera but somehow it will make your video calls seamless.
Powerful CPU enhancing your productivity
The device has been equipped with Android 7.0 Nougat that gives you unlimited features. The pre-installed Google App allows you to download as much games as you want as the 2GB RAM gives ultimate browsing experience to users. However, the computer memory type is DDR3 SDRAM with processor count 4 that boosts your gaming power and the MediaTek quad processor of 1.3 GHz has always have your back! And the exceptional sound quality while playing your favorite game like Temple Run, Candy Crush, Angry Bird, etc., gives theatrical occurrence.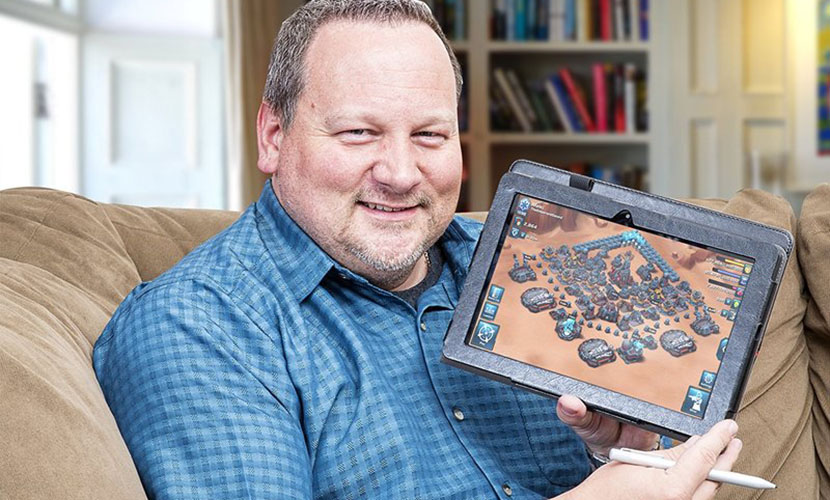 And if we talk about connectivity of Simbans PicassoTab Drawing table, you'll be amazed! It offers Wi-Fi capability of 802.11 abg that keeps you connected with your home network wherever you are in your home. More so, along with Bluetooth and USB port it also has a mini HDMI as well. You can connect your TV as well with your tablet. Now forget about your TV remote, you can switch it off with your tablet while playing. It can be the perfect way to tease your friends or family member by switching off the TV. It could be of great fun during weekends whenever you are home.
Furthermore, the tablet has 32GB of memory, which is expandable up to 32GB. Wow! Amazing, isn't it! Stay calm and click as many pictures as you want because the storage capability is something beyond expectations.
Long-durable battery
What we look in a tablet first? Of course, the durability of the battery! Well, a drawing tablet can run up to 8 hours while continuously drawing. However, the battery is extendable up to 10 hours if you are simply browsing or gaming. Thus, many of the users are happy with the durable battery of the tablet as it performs so many tasks seamlessly giving you enough time to accomplish all your jobs within a quick turnaround time. Now enhance your productivity with this mesmerizing tablet that is always with you wherever you go
What's in the box?
PicassoTab offers you one pre-installed screen protector, 1 pen, 1 universal charger, 1 USB Type-C cable, 1 polymer lithium battery. I mean it is so exciting! More so, in this box you'll be getting one leather case for the tablet. This leather tablet will completely change the appearance of the tablet giving you casual and professional look. The leather faux, apart from appearance, will protect your tablet from dust, dirt or scratches. Isn't it, the best? We  can say it is a magical box for people as it includes so many things.
Verdict
Well, Simbans PicassoTab drawing tablet is the first tab that offers pen features at an affordable price. Along with this, it is also giving you a bonus by including so many things in your box. I guess making it a part of your life can be the best decision you would ever make. Whether it is battery or display, Simbans PicassoTab has gained huge popularity in the market within the release of this tablet. It has received very positive response from the users. However, I won't say it is the only left tablet in the market. No! But if you are looking for a reasonable tablet with best features, then look further than Simbans PicassoTab drawing tablet. Hurry up now, and buy this tablet to streamline your routine tasks!