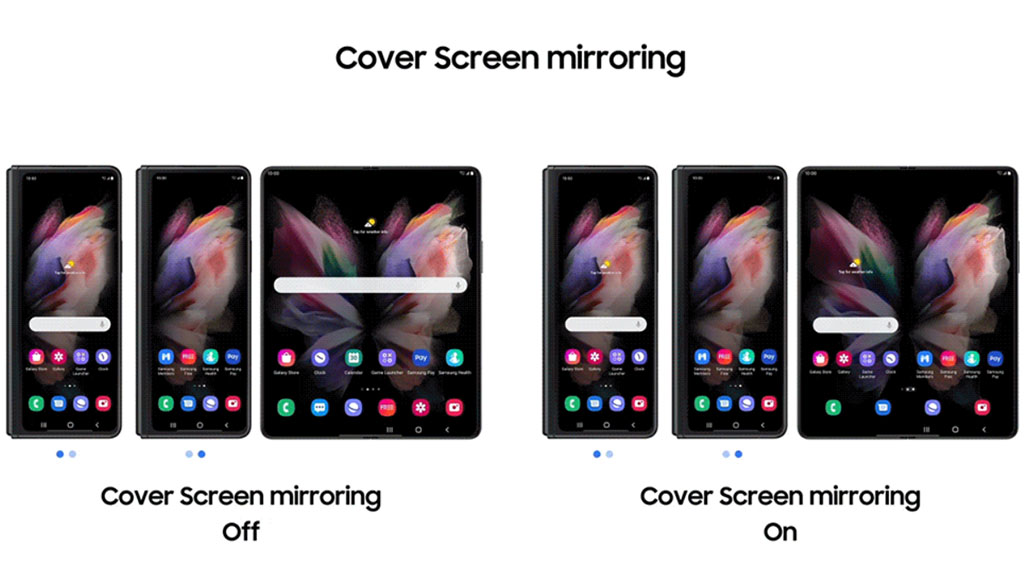 Good news for Samsung Galaxy Z series users. Samsung's new One UI 3.1.1 is now available in Galaxy Z Flip3 5G and Z Fold3 5G. The new version of One UI is the best UI for foldable devices in the smartphone world.
Not only the new Z series forms but also Galaxy Z Fold2 5G, Galaxy Z Flip 5G, and Galaxy Z Flip have received this new update. Whereas Galaxy Fold, launched in 2019, should get the update within a week.
Let's see what this new UI has to offer.
Drag & Split Feature
This feature makes it easier for you to use multiple windows whenever needed. For instance, you're looking at a document and see if it matches with the original one, you would switch back and forth. But with its Drag & Switch feature, you don't need to do that anymore.
You can simply drag the link to the document to the edge of the screen and it will open side by side. Similarly, this feature is quite useful when you're comparing the prices of a product you're interested in.
This feature works on Samsung Notes, Samsung Internet, Messages, OneDrive, My Files, OneNote, and some more apps.
Multi-Active Window and Natural Window Switching
This new feature avails of using up to three apps in different windows at a time. That way, you can work more efficiently and eliminating the need of switching back and forth to different apps or using another device.
Moreover, you can adjust the height and width of the app according to your convenience. You can simply tap on the boundary of the app and drag to adjust.
Natural window switching refers to its smooth responsive switching between multiple windows you're using on the screen. You can also position windows by simply pressing down on the top handle.
Rotate All Apps
Rotating apps along with the change in orientation of your phone is now possible with the new One UI 3.1.1. Some apps have a default orientation no matter if you turn on the 'Rotation' mode.
But that's not the case anymore. You can simply head over to settings > advanced features > go to labs > choose between two options: keep app's orientation OR match phone's orientation. And you'll be able to rotate all apps.
Better Aspect Ratio of Apps
With a big flex display of Galaxy Z series phones, you want that the app lets you use the entire screen area. For instance, you're Instagramming and you want it to run full-screen without black bars on the side.
New One UI lets you set the different aspect ratios of app windows from the settings. Once set, you can use any app with Full-screen, 16:9, 4:3, and app default aspect ratios.
App Split View
This feature of Galaxy Z series foldable phones is quite impressive. Suppose you're using Instagram and want to check your inbox. This feature will let you use the entire screen in an effective way.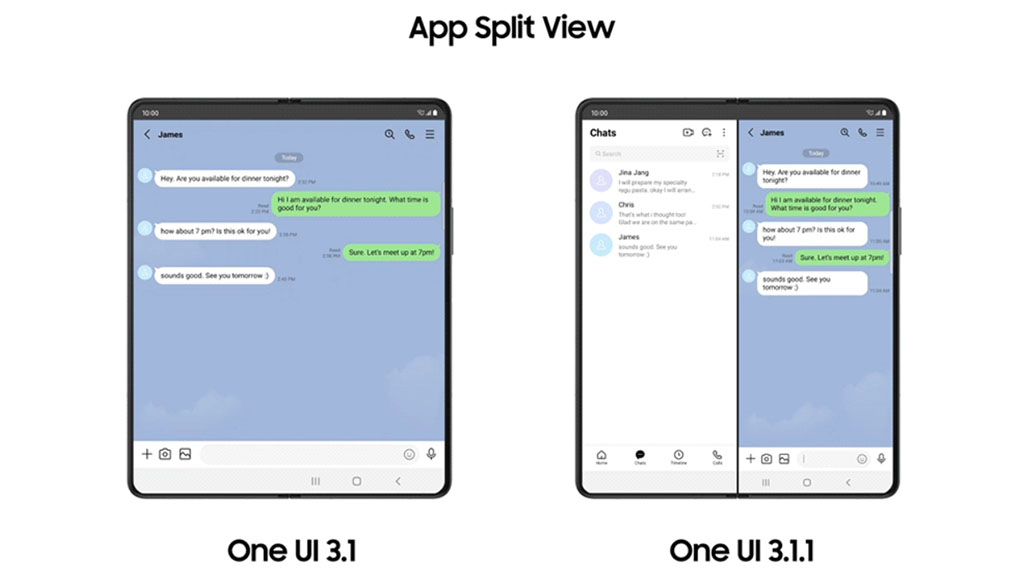 When you tap on the message, the whole conversation along with the inbox will be present on the screen. Meaning, you can see all contacts on the left side and the conversation on the right side of the screen.
Earlier with the previous version of One UI 3.1, it was not possible. Also, you can use it for an e-commerce site where you can view a product on the left side and its description on the right.
Flex Mode Panel
This is similar to what Flex Mode earlier was on One UI 3.1 but more powerful. You can simply go to lab settings and turn on this feature.
Basically, the Flex Mode feature gives you more convenient access to media features while you sit back and relax after a long working day. You will surely enjoy this flagship feature more with the new One UI 3.1.1.
Pin Your Favorite Apps With Taskbar
With this amazing feature, Samsung brings the 'Taskbar' where 'Edge Panel' used to be located on the main screen. You can go to settings and enable the taskbar.
This way, you can always have your favorite and most-used apps just a tap away. Earlier, you had to switch back to the home screen or scroll through the Recent Tabs while you're working.
The taskbar allows you to pin your choice of apps for a smoother workflow.
Cover Screen Mirroring
Samsung is bringing a lot of convenience to the user experience by updating its UI. The cover screen is more intuitive with this feature.
Cover Screen Mirroring offers you the exact same layout as the home screen on its cover screen. This significantly reduces the efforts to unfold the phone just to see notifications and check out some apps.
These were some amazing features Samsung has brought with the new One UI 3.1.1. Stay tuned with us for more updates on Samsung Galaxy Z series phones.