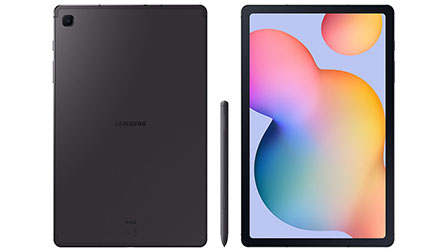 The latest version of the 2022 Galaxy Tab S6 Lite has already received the latest Android 13 update.
However, the Samsung Galaxy S6 Lite (2020) users have been anticipating the Android 13 One UI 5.0 update and the good news is that it's finally here.
Despite the availability, there are certain restrictions at this point, especially with the models or versions that will receive the update. Reports suggest that the new Android update is only available for the LTE models (SM-P615). However, the Wi-Fi version (SM-P610) will be receiving the update pretty soon as well.
Also, the Android update for the LTE model is currently only available in France, which is a big limitation as well. However, there are chances that more countries across Europe will receive the updates pretty soon as well.
With the One UI 5.0, users will now get to experience an elevated user experience, especially with handling the Galaxy taskbars. It is expected to streamline multitasking experience for the users, offering a more desktop-like user experience in the tablet.
Besides that, the new Android 13 One UI 5.0 update also brings multi-window gestures, enabling users to utilize the split-screen function on the tablet without any compromise.
Users will also get access to a variety of new amazing features, including improved app animations, especially for the Recent apps screen. These new features will be available in the Settings app, offering users access to a more customized menu that offers better optimization and performance.
If you receive the new Android 13 One UI 5.0 update, be assured that the same comes with the November 2022 security patch to further strengthen the device's security features. If you are in France and use the LTE version of the Samsung Galaxy S6 Lite (2020), the new firmware update should be available in your device Settings.
Here's what you can do:
Open Settings
Click on About Phone and check for new Software updates
If there is one available, click on Download and Install
And, that should initiate the download and installation of the latest Android 13 update to your tablet, enabling you to make the most out of your tablet's user experience without any complaints at all.
If you are outside of France, you might have to wait things out a little bit more to get access to the latest update soon.