Samsung Electronics has recently announced the expansion of the availability of its all-in-one wonder Kiosk display, designed to facilitate contact-less ordering and payment. It delivers an intuitive and complete payment and ordering experience to make life easier for all.
This amazing all-in-one Samsung Kiosk provides additional flexibility for each transaction and order. It guarantees a more simplified yet one-to-one interaction. The announcement about the expanded availability of Samsung Kiosk indicates that now, this solution will be available in 12 countries worldwide.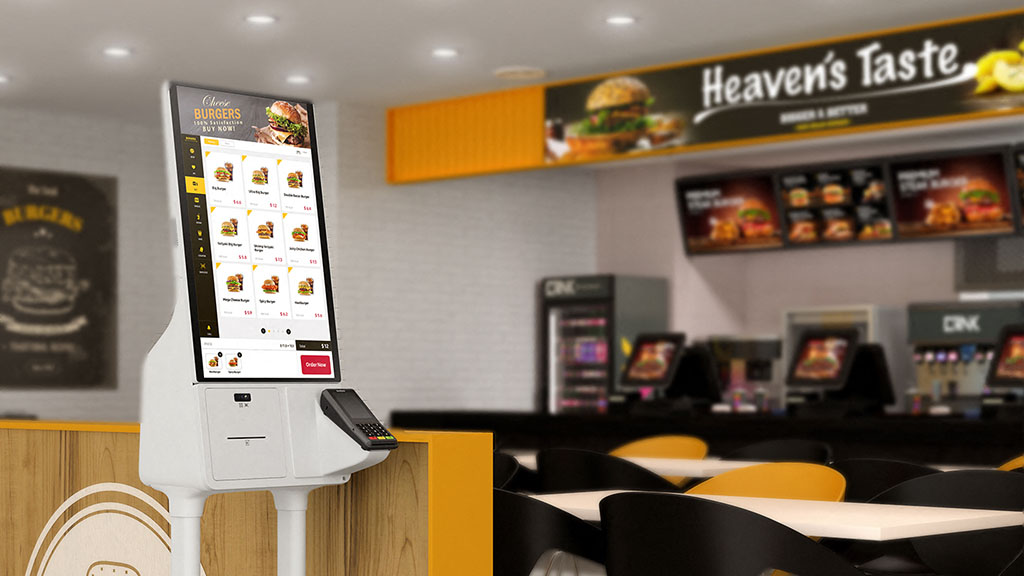 Its availability will be expanded to the UK, France, Ireland, Sweden, the USA, and Canada, in the Netherlands, Spain, Belgium, Australia, Austria, and Singapore.
This Samsung Kiosk aims at enabling businesses to carry their day today electronic financial transactions with complete ease. It does not need any external PC and also consumes lesser power. Its compact design will enhance the look of any store and will add glamour to the overall setup. Neutral shades of white and gray give a sleek and formal outlook to the kiosk.
With more and better installation options, you can easily position the kiosk in your store, without the need for any additional setup. You can install it in multiple ways, like a wall mount, or a countertop, or a stand, and make the most of this amazing solution.
The topmost attention is paid to customer's safety and health issues, which is a major concern in these trying times. The shatterproof film helps to keep the glass safe. And the antimicrobial coating reduces bacteria growth even after continuous usage.
The Kiosk is fitted with an excellent 24-inch touchscreen display. The display supports Samsung's SOC technology. The Kiosk facilitates a variety of payment options to make everything hassle-free for customers. It allows a fully integrated EMV terminal cradle to use MasterCard, Visa, etc for a Verifone terminal. It also has the provision for barcode and QR code payment options.
Along with making things easy and seamless, it is obvious that complete care is taken to ensure maximum security protection for all financial transactions made through this efficient Samsung Kiosk. It makes use of a proven three-layer security assurance Samsung Knox Technology.
Every viable and sensitive information about the payment platform and applications and data of customers are secured from all kinds of probable cyber threats. Further, features like MagicINFO Remote Management, Samsung Kiosk enables an effective remote monitoring technique, which permits the managers to resolves issues by taking necessary measures in real-time.
Samsung Tizen Kiosk ecosystem is getting increased support from other major fintech and POS(Point of Sales) partners, further adding momentum to the initiative of expanding powerful and bottleneck innovations like this kiosk all the more. Already, partners like Softpoint, 900 Solutions Corp., Global P.O.S, Big Digital Corp, EuroPOS, Nowbasking, and many more have joined with Samsung in this worldwide endeavor.
So, without further delay, you must introduce this smart Samsung Kiosk payment technology to make your business smooth and easy. A contactless financial transaction is a big cause of customer satisfaction and trust and can lead to an increase in the overall sale and revenue.
Easy and fast maintenance further adds to its benefits and convenience.