The electronics industry has a come a long way if we compare the products that are selling right now with the products that are being sold a few decades earlier. Gone are the days when people did not have more options if they want to buy a computer system. There were few brands and models of personal computers that users can purchase and get the best performance while spending around 500 dollars.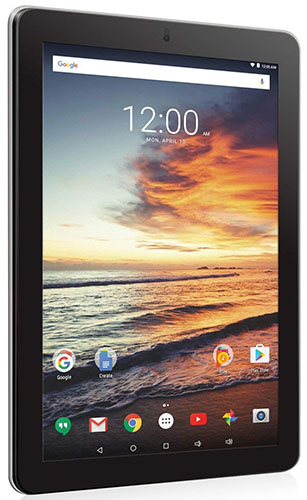 If you compare old systems with the likes of RCA Viking Pro 10-inch Tablet, the millennial generation would not approve of those old giantly designed systems. Today, from laptop to mobile phones, personal computers to smartwatches and tablets, everything has an enormous variety of the models that it really becomes tough for a usual buyer to decide for which option to go for.
For quite some time, tablets have grown to a whole new level. When it was first introduced in the world, people were in awe about the compactness and the amount of the performance it delivered. Although earlier, the tablets were very expensive and only flamboyant individuals, business persons could own the gadget. It was a style statement and a benchmark of a luxurious lifestyle to own a tablet. However, there are now more players and the tablet market has become very competitive because the manufacturers are great providing value for money. The cost has decreased, the functionalities are optimized and new technologies have taken over the whole market.
Want Keyboard and a tablet?
RCA tablets have the detachable keyboards. Meaning, you can use these gadgets as a tiny laptop if you connect the keyboard. If the keyboard gets disconnected, you can also use this device as the tablet. Hence, this multipurpose device is the best fit for the people who need a smart device which has less weight than a usual laptop and a bigger screen than a smartphone. RCA Viking Pro 10-inch Tablet is one of those smart devices designed for special purposes. This device is not for hardcore users, this compact device is for the executive class people who tirelessly communicate over emails and always in a hurry to create spreadsheets and powerpoint presentation for their businesses.
A smart device for the smart people
RCA Viking Pro 10-inch Tablet is comparatively cheap and has the price tag slightly more than 100 dollars. If somebody wants more from his or her mobile devices in the area of the display and other routine tasks, this is the perfect set. With 10.1 inch display, this device accepts multi-touch functionality. At its core, it supports the Android operating system. In other words, it can be considered as the large screen mobile phones that can be easily assisted by external peripherals. With HD resolution of 1280 x 800, this device has the Android marshmallow built in. That means, this Android-based smart device will have the support google play services and google play store. Hence, any android mobile apps that a user might be using on his smartphone, can be extended in this device too which is one of the biggest advantages of this device.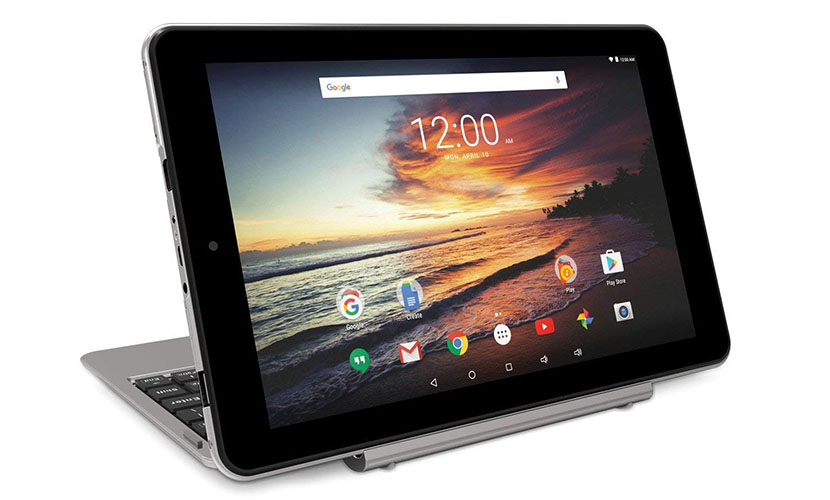 Although the other specifications of this device might not be exotic or flamboyant as other computing devices, this serves the purpose. The targeted segments are slightly different for this product. Most of the company owners, top-level management officials, CEOs, Directors are very punctual and precise for their time and resources. Hence, they always prefer to complete their task as fast as possible. In this case, fire up their laptop in a middle of a boarding flight to send a spreadsheet or talking to clients through a laptop webcam while en route to the airport might not be a user-friendly experience for them. Moreover, as the Android operating system is used in the majority of smartphone devices, almost everyone has smartphone devices; so transcend those smartphones functionally into a tablet will be a boon for people with a hectic schedule. They can monetize their work through not only a smartphone but with these tablets whose user interface has been very comfortable to them.
Amazing memory to support important tasks
RCA Viking Pro 10-inch Tablet has got 32 GB of internal storage to store the important files. Although it could have been more it is sufficient enough for the purpose it is made for. Moreover, the device has also got the RAM of 32 GB which makes it the complete package. With the robust processor and a decent amount of RAM, the device is able to perform efficient tasks. Moreover, it also has the micro SD card slot which harnesses the memory expansion to 512GB. So, if someone is sort of heavy user and needs significantly higher memory for storing documents, pictures, copies, etc. you can extend your memory to 512GB.
Designed for comfort
With 11.6 x 7.5 x 2.1 inches of dimension, the overall package has the size of 10.1". So, it won't take the much space in your bag, unlike the laptop computers. You can comfortably carry it anywhere and use it effortlessly thanks to its compact size and not-so-heavy weight. Although holding it in one hand might feel heavier after some time. The manufacturer has also included a battery made of Lithium Polymer. The battery provides enough power to the system that could last for 6 long hours. Hence, if you are on a flight and want to make some documents or draft a proposal while en route, you can have seamless experience thanks to the robust battery.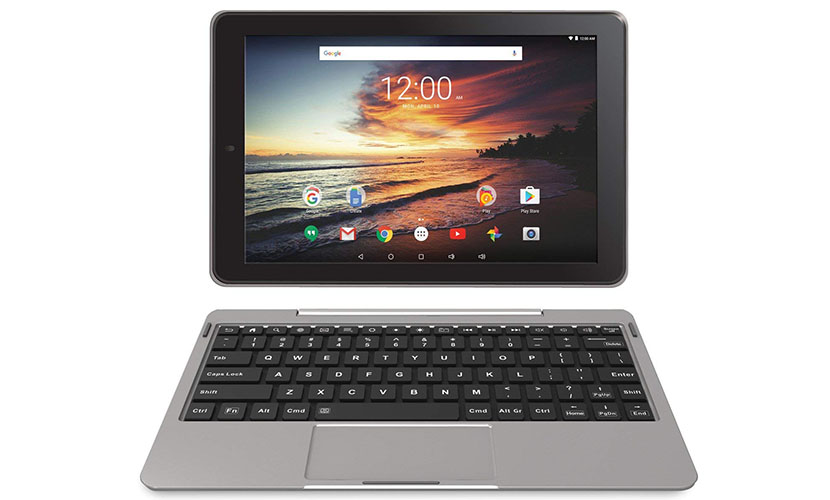 Complete package for complete tasks
The device has a mini HDMI port, it has physical volume control buttons, it has a micro USB port for charging, etc. Meaning, if your routine includes sharing ideas through presentation and videos, you are backed brilliantly thanks to the complete package of RCA Viking Pro 10-inch Tablet. The multipurpose device can handle any android application that you install.
Hence, for all the individuals who want a helping hand or a smart device that they can rely on and also has more power than a mobile phone. With that being said, everything you get at a very competitive price range. This smart device fulfills every condition that a user with a tight schedule with normal usage can ask for.