There isn't a day when you think of your device supporting you for every need by giving you what you wanted. RCA Pro12 2-in-1 tablet does the exact thing with its exceptional qualities of giving you two-dimensional purpose and fulfilling them in the best way possible. This 2-in-1 tablet that comes with a detachable keyboard has the best of features that help you in getting through a day. Of course, any individual cannot carry a laptop for an entire day. Exactly where RCA Pro12 2-in-1 steps which also has a look of a laptop when you attach the detachable keyboard and give you instant computing to fulfil your tasks.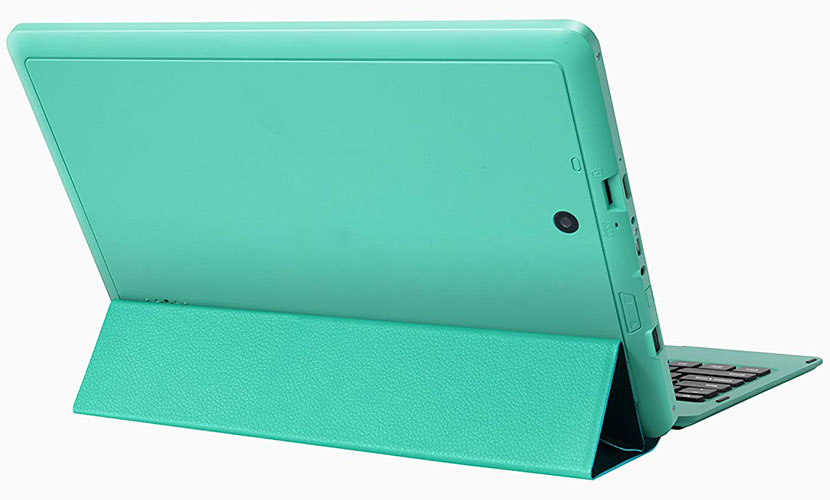 The major play of specs and features are around the 2-in-1 use of the tablet and it provides a pathway for you to enjoy both the facets of this device. Unlike other 2-in-1 devices, this tablet is for everyone regardless of age. Its features make it super reliable and easy to function.
RAM and Storage
The RCA Pro12 2-in-1 Tablet has 1GB RAM and has the internal storage capacity of 32GB which is more than needed because 16GB is normally considered to be for entry-level tablets providing optimum space for all your basic internal files along with your photos and videos. Now if you get 32GB you get to store more than the usual entry-level capacity. It also has 1GB RAM which is perfect for basic and daily needs like creating a document or light multitasking or even watching movies and playing basic games. But beyond that, it will behave crankily and slow down the performance. Putting this tablet for heavy use, even if it is a 2-in-1 tablet, will bog you down and it will then start behaving slow and heavy. This will work perfectly fine for daily needs as mentioned above. To be precise, this tablet has decent performance along with a great storage capacity which altogether makes the run a good one.
Processor and OS
It has an integrated processor with 4 cores that deliver a good processing power that fuels everything right from basic computing tasks to watching a video or playing a game. The beauty of these processors is that they are run on a 4 cores count multithreaded to divide tasks into 4 respective cores. This allows the processor to deliver fast processing which ultimately leads to you getting a quick response. Also considering the fact that it has Android 6.0 Marshmallow, it gives smoothness with its interface and Marshmallow has stepped out of the old game of Androids providing better features and more power saving capacities. It is the perfect combination of a good processor and better OS which makes the whole experience of the tablet satisfying.
I don't want to boast that it is a terrible device or the most perfect tablet that the world has ever seen, but it is a decent 2-in-1 device that makes the best use of the infused specs.
Design and Display
This 2-in-1 tablet look fancy! It has a Teal exterior colour and has a good build quality. It is not too robust so you should definitely handle it with care. It has a decent, yet considerable body and cannot be considered slim or sleek. The detachable folio keyboard makes it look like your mini laptop. It has a dimension that offers portability, for you can pack it in your backpack. It is a 12.2-inch tablet with 1920 x 1200 ISP HD  resolution. This definitely caught my eye because the resolution says that it delivers a brilliant and immersive visual experience compared to a majority of entry-level tablets.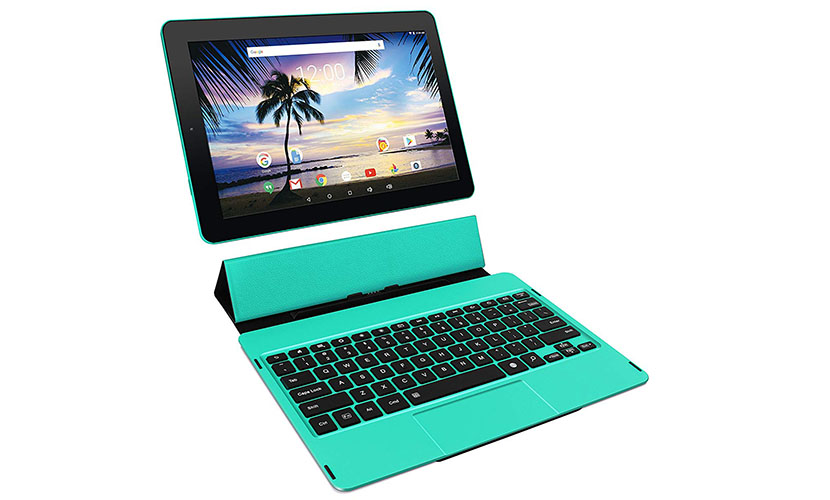 However, even if this tablet falls in between higher and lower-end devices, it delivers some amazing visuals once you watch a movie or video on it. It also helps in enhancing colours while you play games on it. It is also multi-touch display giving it the edge of better usability for different individuals or even a single individual's multiple finger touch behaviour. The deliverance of this tablet for visuals is utterly awe-struck because of the fundamental reason that it was unexpected. The manufacturers have truly paid attention to detail and you can enjoy some resolution while watching movies or videos.
Battery, Camera and Other
On another unexpected turn, this tablet also had a powerful battery which provided up to 8 hours of battery life. This long-lasting battery gave me the edge of using it throughout the day because this device is not a full-time use device. So when you use it in breaks for quick needs, you will find the battery sufficient to last the entire day. It also has an HDMI that can be used as a slot to connect to a TV for wider display output. It packs in Global Positioning System that makes it easy for your apps to detect your location. This often ignored but important feature is helpful as most apps use your location details and you can also avail the comfort of travel with the use of GPS. It is also compatible with Google Play. You can download your favourite app including heavy apps (not massive games) which will run smoothly without any lags. This tablet also has two cameras. One 5MP rear camera and 2MP front camera. Now being a tablet with a better display, it can also be used as a good camera with the quality it provides. Normally people don't use the tablet for clicking pictures, but there is an exception to everything.
Pros
Good performance
Great Internal Storage
Long-lasting battery
Impressive Display
Cons
Cannot be used for heavy duty
Final Thoughts
The RCA Pro12 2-in-1 Tablet is an amazing tablet with nice features that runs on maximum capacity if you push it. It cannot endure your heavy duty but it will definitely get your normal tasks of watching movies, playing basic games, or typing a document smoothly. It is bang for the buck you pay as it has impressive display features that truly surprised me. This tablet is available in $154.88 (Amazon).