Boox Note 2 was recently unveiled by Onyx as a sleek new addition to the Note series of E ink devices. If you are excited to know what the device offers, come on board and we will take you through the most important specs and leave a verdict at the end whether you should buy the Onyx Boox Note 2.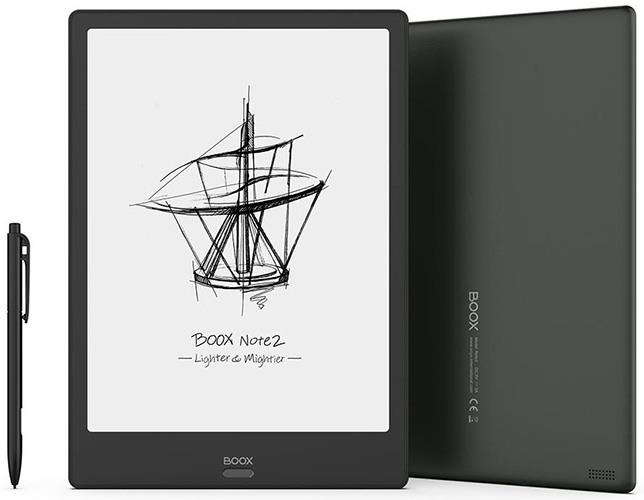 The Onyx Boox Note 2 features a 10.3-inch with a resolution of 1872×1404 at 227dpi. The screen is a capacitive touch along with the Electromagnetic touch which is highly pressure sensitive. If you are going to use it for sketching, you will definitely love the precise output.
The device features an octa-core Processor that clocks a speed of 2 GHz. You will get a 4 GB RAM along with 64 GB storage that comes standard on the Boox Note 2. In the connectivity department, the device comes with Wi-Fi and Bluetooth 4.1 protocol. The device also comes with a USB Type C port for connective USB storage devices or keyboards and other peripherals to the Note 2.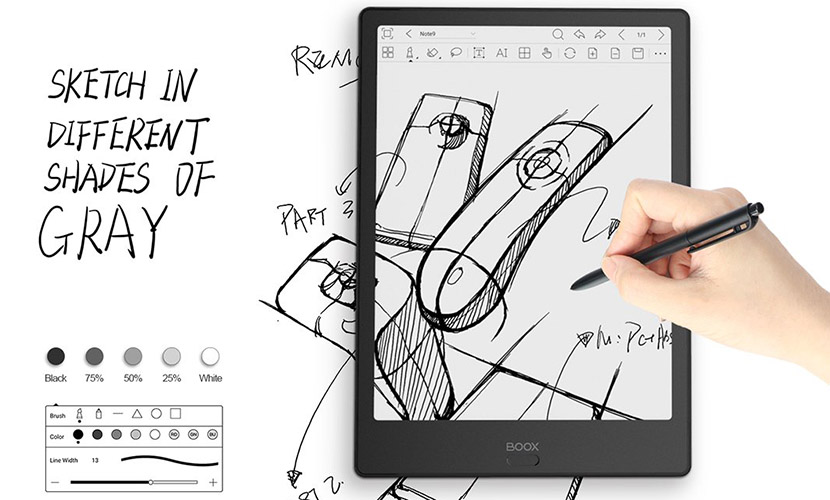 Boox Note 2 is powered by Android 9.0 and supports formats like PDF, EPUB, TXT, DJVU, HTML, RTF, FB2, DOC, MOBI, CHM for documents and PNG, JPG, TIFF, BMP for images. You also get a fingerprint unlock button at the bottom of the device. You will get a great standby battery life up to 4 weeks with the 4300 mAh battery.
The interesting highlight of the device is that it weighs just 378 grams. So, you won't have difficulties carrying it around.
The Onyx Boox Note 2 is a winner in terms of the hardware, the design, connectivity and the features. If you have been thinking of upgrading your E ink device or planning to buy a new one, take a serious look at the Boox Note 2. The device is priced at $549.99 and the first 100 buyers will get free accessories along with the device. So you have good reasons to hurry!