We all thought Apple is going to launch new products in the month of March to their iPad mini lineup as it has been almost two years since they released the fifth-generation model. At the moment, Apple hasn't released any information on the specs or design and even about the official announcement of the iPad mini 6. However, there have been tons of leaks highlighting the design changes and the possibility of having a punch-hole camera.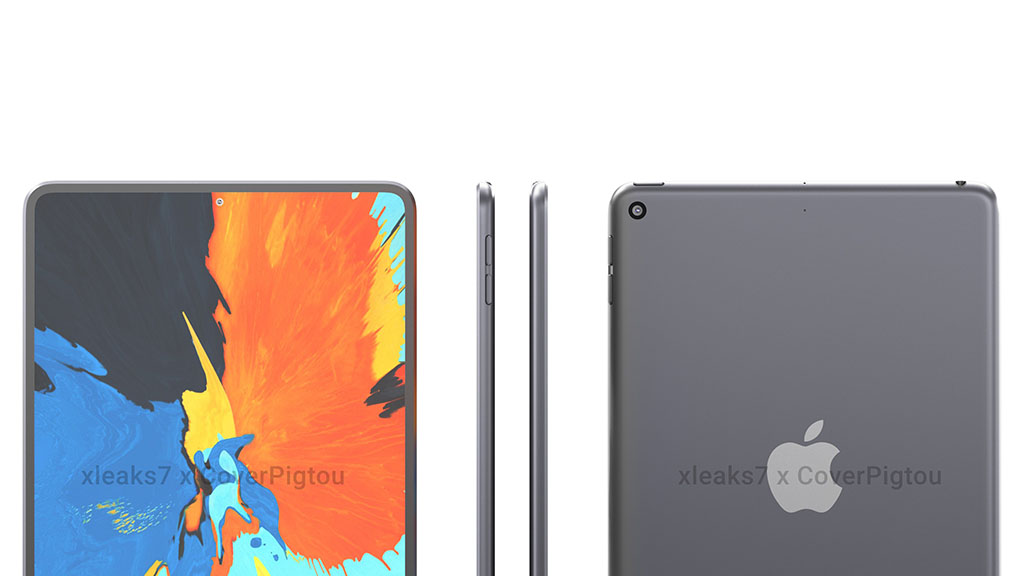 The new renders released by @xleaks7 provide a detailed look at the new iPad, and it is likely going to be a budget-oriented tablet similar to the previous generations. The renders put up by Pigtou also show the same features of the redesign. Both of them are believed to be based on CAD drawings, so we can expect the final version to be the same.
The punch hole is still very unlikely, but these sources have proven to be true in many previous scenarios, so it is better to not rule it out yet. They also believe that the mini 6 models will incorporate a Touch ID, which will be another first for the mini-series. Along with the design changes, we are also expecting a major shift in display technology involving OLED technology, which is on the rise since iPad Pro started using it.
The iPad mini 6 is not only going to come with a large for a pint-sized tablet, but it also features slimmer bezels giving more screen real estate to the user. The screen size is likely going to increase from 7.9 to 8.4-inch as per Japanese website Mac Otakara.
Another possible major upgrade is likely going to be the processor. Apple is going to insert a more powerful chipset for the iPad mini 6, but we are still not confident whether it will be the latest A14 Bionic.
A 3.5mm headphone jack is something everyone loved in previous iPad mini models, and most users would like Apple to retain this port for the new iPad. This is still unclear, and we are yet to receive a confirmation from Apple. Another request from users has always been to not include the LiDAR scanner in the mini-series. Many people prefer low-cost iPad, and removing this scanner can help lower the cost of the iPad mini 6.
Few rumors also highlight the inclusion of Apple Pencil 2 support, but if this turns out to be true, we may see a new connector and better user applications for creatives. It also opens up new possibilities for the iPad mini 6 to have some changes to the edges and no home button feature. With this new tablet, Apple is trying to have a unison design for all its computing devices.
The new tablet is likely going to be an evolution of the mini lineup and it all depends on how they are going to price the product. If they choose to upgrade the chipset to A14, then it is going to be a big jump from iPad mini 5 and it significantly increases the price. We expect it to be between iPad current generation of and iPad Air. It is roughly going to be 350-400 dollars.
The release of the tablet is imminent, and we hope it launches this month only because many people are waiting to get their hands on the new iPad mini 6. Stay tuned to get more updates on the Apple event and more on their latest mini model.