Tablets are considered to be the best option of performing tasks on the go due to its easy portability, adequate performance, and compact size. NeuTab K1S 10-inch tablet is also one of the new players comes up with different specifications and different design from some regular or established brands like Apple or Lenovo. The slim, sleek, and elegant design is followed by some of the top rated hardware available in the market.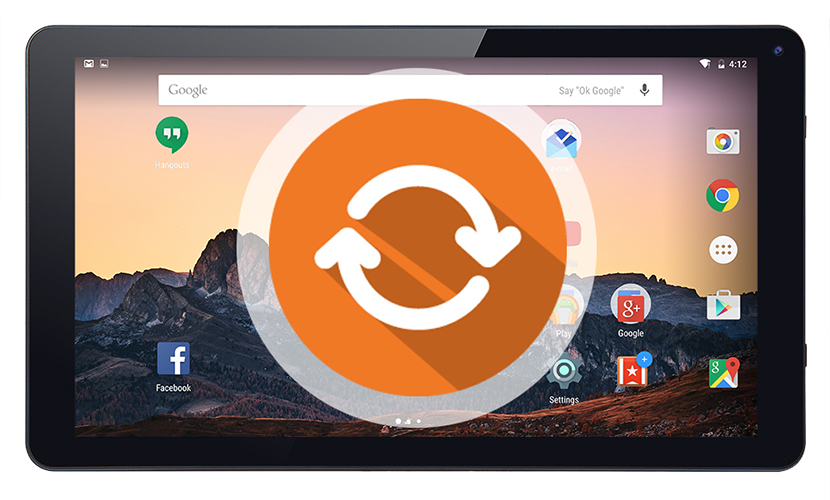 Newest Android 7.1 Nougat operating system provides a platform to perform any day to day tasks or multitasking with ease. This tablet is powered by Intel Pentium J2900 Quad-Core 4 x 1.3 GHz processor and 1 GB DDR3 SDRAM. Store any amount of data on 16 GB NAND flash Drive option coupled with up to 32 GB SD Card expandable slot. The display of 10.1-inch HD screen is perfect to accomplish studying tasks or watching videos with utmost smoothness. Dual Web camera on the front and rear allows video calls or clicking photos efficiently. Stable performance, connectivity options, expanded storage, and automatic updates of Android are some of the other features proclaiming this tablet as a fierce competitor to challenge any competition.
Elegant Profile
NeuTab is renowned as a world-class tablet manufacturer. From the vast collection of its tablets, K1S 10-inch is launched as a reasonable alternative for education, small tasks, entertainment, and business use. Durable yet elegant design allows users to use this tablet anywhere without any issues or fuss.
To start with, smooth, clean, and rounded corners all over the screen captures your eyes straight away. Super narrow bezels or edge-to-edge display is trending very hot these days, but this tablet nither offers you quite thick ones nor much narrower as well. The 10.1-inch screen looks beautiful and seems to be perfect because the requirement of tablets often arises when you feel that laptop size is big for you and smartphone size is a bit small to accomplish tasks. So 10.1 seems to be an ideal size as it is not that much bigger nor it is much smaller.
Front webcam is placed on the left corner rather than on the center as we usually see in normal tablets. On the back, you will notice web camera placed exactly opposite to the front camera. The Power button is placed next to web camera followed by an audio jack and USB port for making various connections to this device right on the top bar. The Home button and mic option are also provided over the top as an additional option for the users.
SD Card slot space is provided just below the mic and the Home button. Neutab logo is placed as usual in the center as we often find in other neutab devices. You can notice the small holes at the back for speaker output. The dimensions of 11.5 x 7.7 x 2.1-inches and just 1.2 pounds seems to be an ideal profile to slip this into your normal bag or purse easily. Overall, a decent build up to hold and carry throughout anywhere along with you.
Dynamic Performance
Impeccable performance of Neutab K1S 10-inch is rest assured through Quad Core processor and adequate RAM. Pentium J2900 Quad Core 1.3 GHz processor combined with 1 GB RAM puts enough firepower in the system to deliver ultimate, smooth, and lag-free performance. The display of 10.1-inch full HD touch screen panel is quite responsive and efficient. Android 7.1 nougat is the life line of this gadget as you receive plenty of apps, games, and tools to minimize your effort. In addition to this, this version will receive automatic updates whenever Google launches its newer version for Android.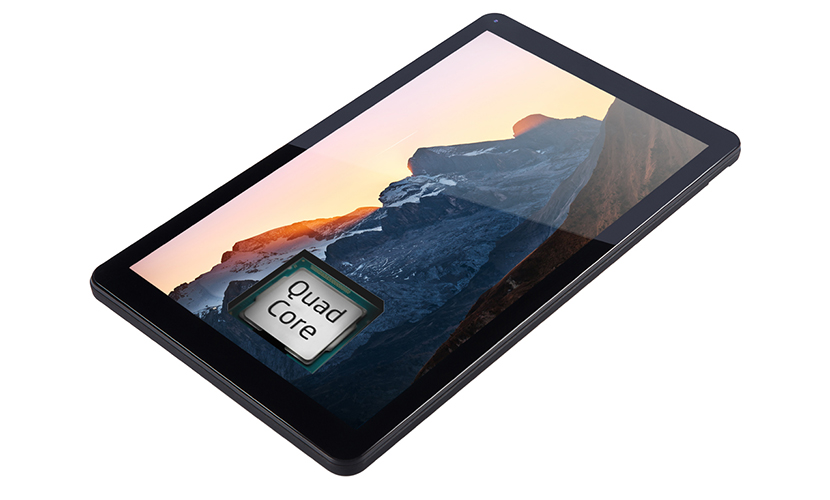 The front camera is powered by 2 MP camera and the same 2 mega pixels back up camera captures a crisp and clear picture for the users. Internal storage memory of 16 GB Nand flash offers ample space to store your documents, videos, or photos. In case, you still fall short on space use SD card which can extend up to 32 GB as an extended storage option. You can download unlimited applications or games from Google Play Store. This tablet is GPS supported so mark your favorite place and navigate to this location in both modes either online or offline.
Display
Neutab K1S is equipped with excellent all-around display touchscreen and high-resolution screen delivers enriched images, amazing graphics, crisp images, and vibrant visuals. The 10.1-inch HD touchscreen offers multi-touch responsiveness. The resolution of 1024 x 600 pixels ensures an ultra smooth multimedia experience and brilliant performance.
Ports & Battery Life
Remain connected to other devices is now easy with an array of connectivity options attached to this system. There is a USB 3.0, GPS, WiFi, and HDMI options provided for making any connections. Wireless Internet connectivity can be managed using 802.11b/g/n WiFi or built-in Bluetooth 4.0 option.
Battery life is attained with the help of 5000 mAh battery which claims to keep alive this tablet up to 8-9 hours on standard settings. On normal settings and usage, this tablet offers you nearly 5-6 hours without any problem.
Bottom Line

Whatever you think is necessary for an ideal tablet, Neutab K1S 10 gets that. Superb premium black finish, ideal screen size of 10.1-inches, durable material, lightweight profile, GPS connectivity on offline and online modes, wireless internet connectivity, decent 16 GB of Hard Disk space plus expandable up to 32 GB SD Card option, 1 GB DDR3 RAM, good connectivity options, and average battery life of 6-8 hours makes this tablet an unique proposition among competitors. Apart from this newest Android 7.1 just spice up enough flavor that you can't resist using it.