Make every day-to-day task, reading or writing a fun-filled ride with all-new NeuTab i7 Android Tablet. Android applications give users a wide variety of options to choose from and so does the Android devices. Performance is guaranteed through excellent performance driven by updated hardware unit.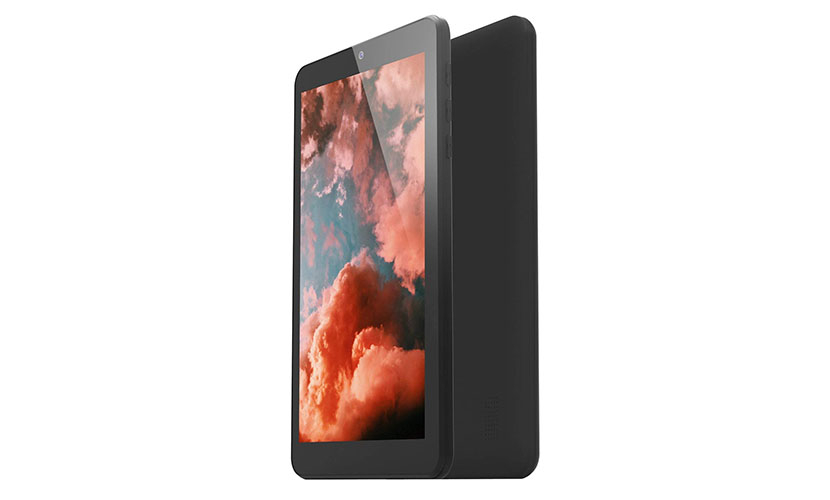 Google certified Android 7.1 nougat operated NeuTab i7 is powered by power-packed RockChip Quad-Core processor 1 GB DDR3 SDRAM. Enjoy gaming, video, and day-to-day tasks to full throttle with smooth and swift processing from a hardware unit of NeuTab i7. Elegant style shines through the super smooth finish on the outer surrounded with diamond-cut edges. Good storage devices, various connectivity options, a latest Android operating system, perfect screen size and superb dimensions of all new NeuTab i7 makes this device an exciting proposition in a massive trending market.
Also check: Amazon Fire 7 Tablet Review 2018 with Alexa
Introduction
Smartphones and Tablets market is growing at a very rapid pace and so does their manufacturers. NeuTab is one of the most popular brand launched just a few years back and renowned for developing and providing innovative devices to the market and users. Whether you are in search of a tablet for school or college going student, or to perform everyday functions, or normal gaming tablet, NeuTab has everything in stock for you. NeuTab i7 is a new 7-inch HD screen android tablet consists of horsepower hardware and multi-touch display for delivering an excellent user experience.
Design
Picture Perfect 7-inch screen size receives two sized slim bezels. Aesthetic design surrounded by round diamond cut edges on all corners makes it an exciting appearance for the users. The front web camera is placed on the upper bar for clicking photos or making video calls. Volume bars and the power button is placed on the right-hand side as usual on other smartphones or tablets. Clean smooth finishes are quite visible on every nooks and corner of NeuTab i7. Elegant craftsmanship accomplishes through just 310 grams of weight and 8.8 mm of thinness.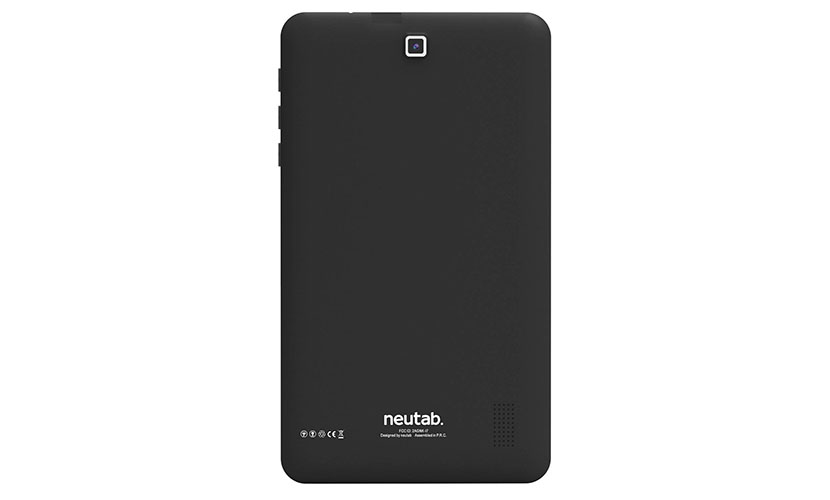 Black texture smooth finish on the back covered with a camera on the top and NeuTab branding on the below center. Speakers are also provided on the sideways at the bottom for more clear and loud audio. Various signs mentioning different warnings also placed at the bottom. Round edges and texture finish ensures a solid gripping and clean finish of the tablet. MicroSD card slot is also attached on the back for additional storage of videos, photos, and files. Out an out beautiful design to enjoy blazing entertainment and studying to the fullest.

Display
The rounded display is amazing to watch and give clear picture quality even on wide viewing angles. The 7-inch screen is picture perfect to watch your favorite apps and videos. The all-new NeuTab i7 comes with 7-inch full HD display with 10-point multi-touch screen to provide you the best touchscreen experience ever. Enriched graphics, crisp images, vibrant colors, balanced saturation is rest assured by super-efficient HD display of this tablet. The resolution of 1024 x 600 pixels ensures smooth visuals to the screen.
Hardware and Performance
You never remain short on power and performance with neutab i7. Exceptional performance is driven by RockChip Quad-Core 1.3 GHz processor coupled with 1 GB DDR3 SDRAM. The 7-inch HD display brings beautiful images to the screen. Android 7.1 Nougat gets the full leverage of Android apps and functions. This Google certified tablet so don't worry about automatic system updates and original android applications.
Storage has never been a concern for neutab i7 as this device is equipped with 8 GB Hard Disk Drive. Another option is provided in the form of expandable SD Card which can be upgraded up to 32 GB providing ample space to store your files, apps or videos. Enhanced performance and expandable storage enable swift multitasking with ease.
Connectivity
Tablets often lack a wide variety of port options and this device doesn't hold any single one for communication. Only wireless connectivity is possible on this tablet. You can connect to the wireless network using quick 802.11 b/g/n WiFi or Bluetooth option. So, remain in touch with friends or social network with these wireless network options. You can also connect your earphones or wireless speakers through the neutab i7 network.
Camera and Calling
Tablet is very useful because of the dual benefits of calling and multitasking simultaneously. You can connect to any GSM network for making any calls from this tablet. Camera setup holds a combo of one front camera and one rear camera. A front camera is sufficient for making video or skype call or selfie on the move. The back camera delivers decent images in good lighting but a little bit of low light this camera fades up very quickly. In-built GPS chip is another nice addition to this tablet. GPS app helps you to navigate your path online and offline easily.
Battery Life
This tablet is accompanied with a lithium-ion battery. The company claims that it can provide the backup of around 5-6 hours easily and this seems to be a very excellent backup for any tablet.
Verdict
The i7 tablet comes from tablet champion NeuTab. This seems to be a very good option if you are looking for a tablet with a supportive hardware unit at reasonable prices. One thing is clear that this tablet is not for high-end gaming and massive multitasking by no means.

The screen size of 7-inch HD performed excellently for the 1.3 GHz Quad-Core processor. Cameras are not great but good to perform basic functions like video calling efficiently. Wireless connectivity options are latest and blazingly fast to connect. Storage also not let you down with nand flash drive and expandable up to 32 GB SD drive. So, it seems to be worth device with all-round performance and competitive pricing.