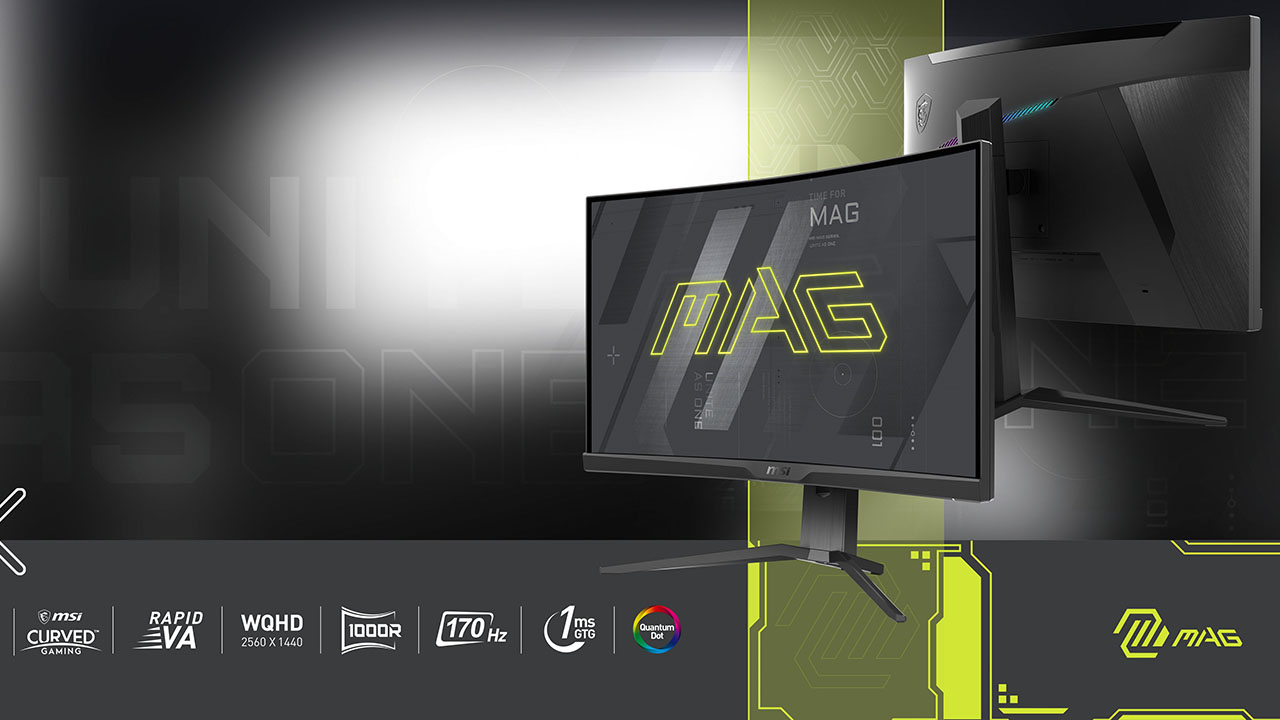 MSI, a tech brand that's known for its revolutionary gaming hardware and accessories is all set to take their list of products to the next level with the new MSI rapid VA gaming monitors, including MAG 325CQRF-QD and MAG 275CQRF-QD monitors and the MAG 325CQRXF and MAG 275CQRXF.
These gaming monitors are designed to accommodate the needs of beginner and advanced gaming enthusiasts, delivery them with an "immersive curved experience" and "lightning fast response times."
Some of the features of these new Rapid VA Gaming monitors from MSI include:
Can reach response times of 1ms GtG to reduce monitor ghosting
Equipped with WQHD 1000R rapid VA panel
Refresh rates of 170Hz and 240Hz
Backed with gaming intelligence support
MSI never fails to experiment with the latest technology and that's the case this time around as well. The additional gaming intelligence feature in the device allows for fast moving games without any interruptions and buffers with the help of mouse, eliminating the needs for physical buttons.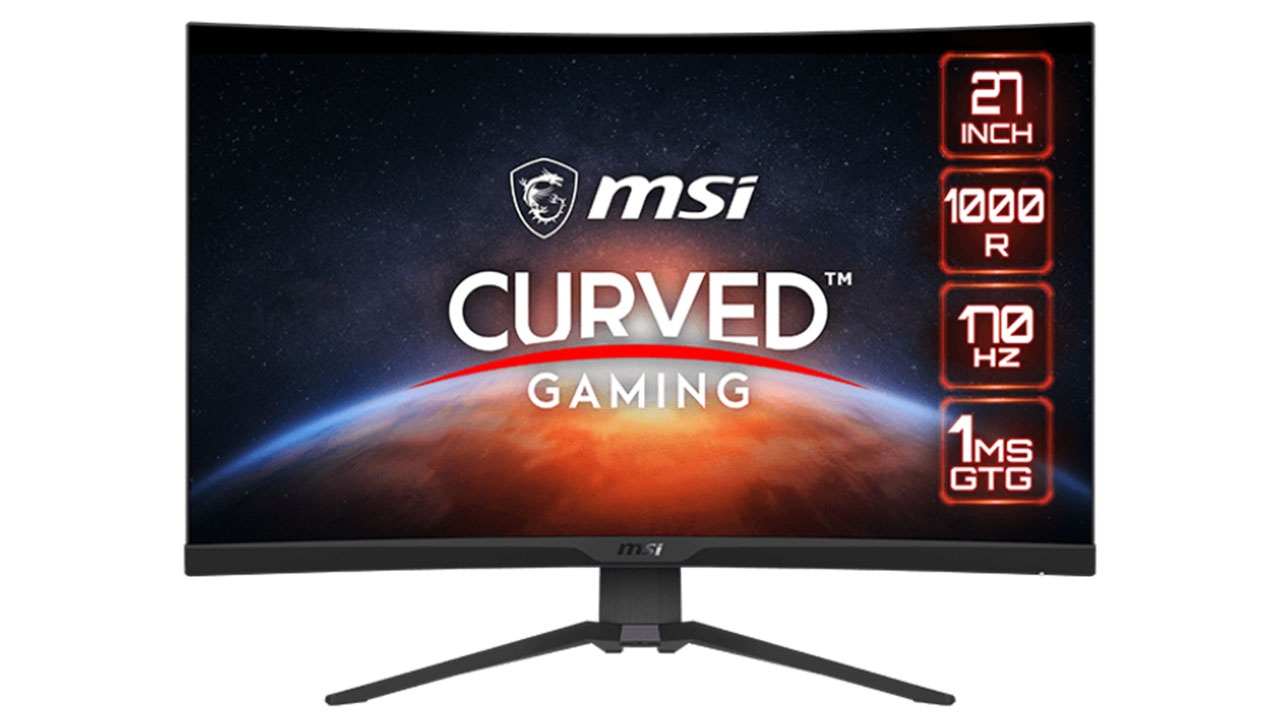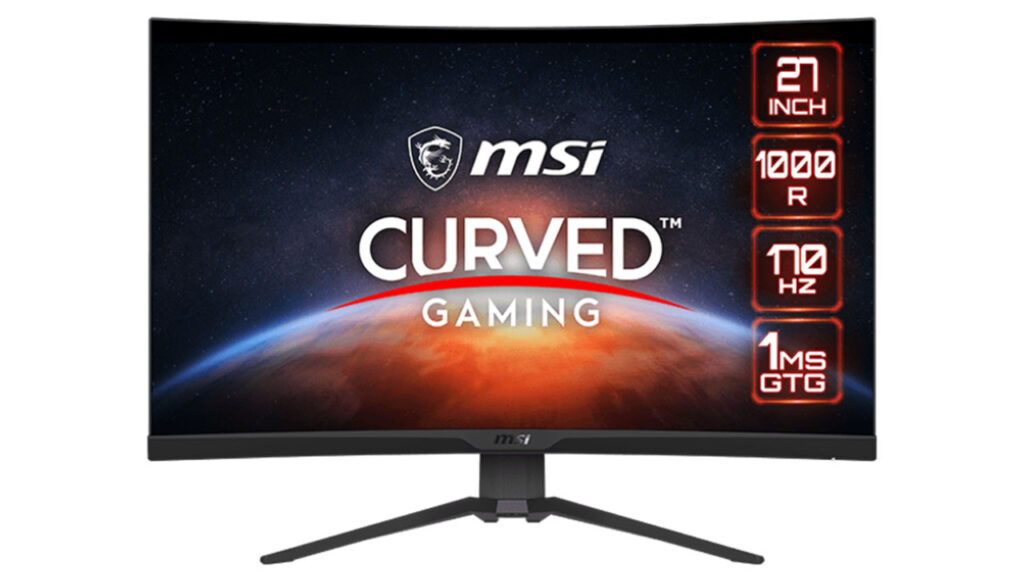 If you are a gamer that remains hooked to their gaming consoles throughout the night, the "Night Vision Feature" will enable you to make the most out of the gaming experience without dramatically affecting your vision.
Thanks to the Smart Crosshair features, color adjustment to produce the sharpest and most genuine gaming background is an experience like no other. Pair that with consistent firmware updates and KVM functionality and there's nothing stopping you from making the most out of your gameplay experience.
What is MSI's Quantum Dot Technology?
Besides all the amazing lineup of features that are mentioned above, the new Rapid VA gaming monitors from MSI are also backed with Quantum Dot Technology.
This advanced feature addresses and optimizes two functionalities:
Boasting extensive color gamut coverage
Higher peak brightness
The combination of the two enable the gamers to have unparalleled gaming experience with vibrant visuals and display brightness unlike anything else. If you prefer "lifelike and vibrant colors" while you are playing your games on the monitor, this is the technology that helps you achieve that.
Two of their latest gaming monitors, MAG 325CQRXF and MAG 275CQRXF come with a combination of 240Hz refresh rate and 1 ms response time, both of which contribute to the pinnacle of one's gameplay experience.
The two advanced gaming monitors are equipped with the VESA DisplayHDR 400 and ClearMR Clear Motion 7000 Certification, so the visuals and graphics quality will never be a hassle for you.
When will the MSI Rapid VA Gaming Monitors be Available?
The new MSI Rapid VA gaming monitors are now available for purchase across the online and offline retailers of the brand. You'd have to visit MSI's official product pages for the individual monitors to get a clearer understanding of where you can buy it and how much it costs.