Say Hello to MediaTek's Helio P90 regarded as the new AI Powerhouse that has the capacity to gulp in and give out experiences to the fullest. Fundamentally, the Helio P90 has the driving force to get all the task done no matter how heavy or primary. This SoC, is integrated with APU 2.0, leaving all the daunting task of heavy processing to it. Not only that, it mainly holds its head high for the leading fusion AI architecture design. It brilliantly delivers 1127 GMACs (2.25TOPS) that marks the top level of AI power.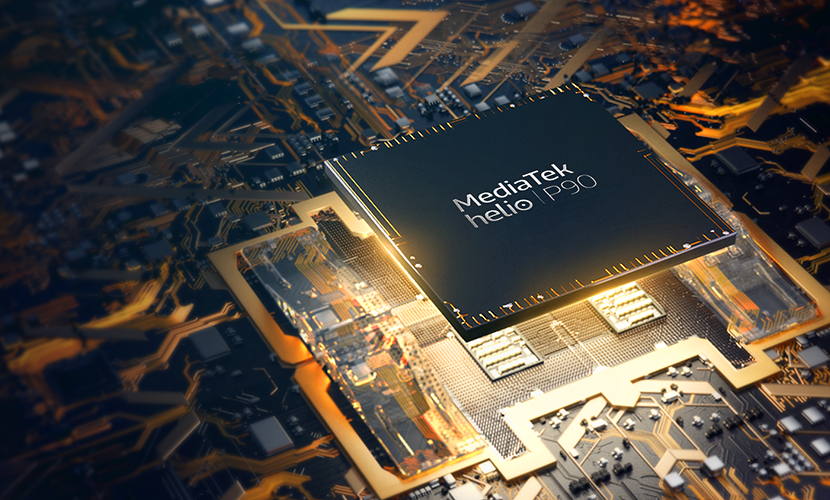 This fantastic and ultra-powerful chip manufactured by MediaTek has an octa-core with two Arm A75 processors that offers up to 2.2GHz and six A55 processors with 2.0GHz clock speed. If this doesn't drop your jaw, then it would take more than moving mountains to baffle you. Another superb feature of Helio P90 is the CorePilot Technology. The beauty of this technology infused with the chip is that it offers incredible performance with lower sipping of battery, which means you ultimately get higher efficiency without being worried about battery exhaustion.
The chip is designed in such a way that it can track almost every human movement. It analyzes and responds human hand and body movements. The reason behind this intelligence is the powerful AI engine. It is faster, efficient and more flexible than the previous models of this SoC. The other great thing about Helio P90 is the most excellent feature and support it gives to beautiful smartphone photography.
It helps an array of features like the Google Lens, Deep-learning Facial detection, AR and MR acceleration. Won't hold high claims that it can be your Emmanuel Lubezki, but it can become a legend in the smartphone category for photography. It supports 48MP camera or 24+16MP Dual cameras giving consumers the highest resolution they can ever have in smartphones.
So this might just be the equipment you need to make your first or next mobile short film and win awards for you and your Helio P90's sense of photography. It also offers on the table a new promise of revolutionising resolution with its triple image signal processors that has the ability to process 14-bit RAW and 10-bit YUV, leaving you with astonishing and breathtaking qualities for clicking photos. Essentially, it provides the best what it can.
The perks of getting a device with Helio P90 is more for makers and developers because it offers great support for them to create innovative AI applications that can stretch into any framework that it wants to like the TensorFLow, TF Lite, Caffe and Caffe2 and many other. This intelligence of it is based on MediaTek's NeuroPilot SDK that is compliant with Google Android Neural Networks API. Well, it does not stop there. It also supports dual SIM dual VoLTE 4G LTE WorldMode along with Bluetooth 5.0. The launch of it has baffled the tech and device world. The realm of taking it an inch further is here!