Thinking about gifting a tablet to the entire family? Well, I recommend you nothing less than Lenovo Tab 4 8-inch tablet which offers you everything that is premium right off the table. With features you can look up to, this basic tablet is inexpensive and can be a suitable partner to the family with its unique feature of customized profiles. My experience with this tab was pretty good because it did not charge me heavy, and gave me amazing features and specs that I could look up to. And the specs did deliver what they promise!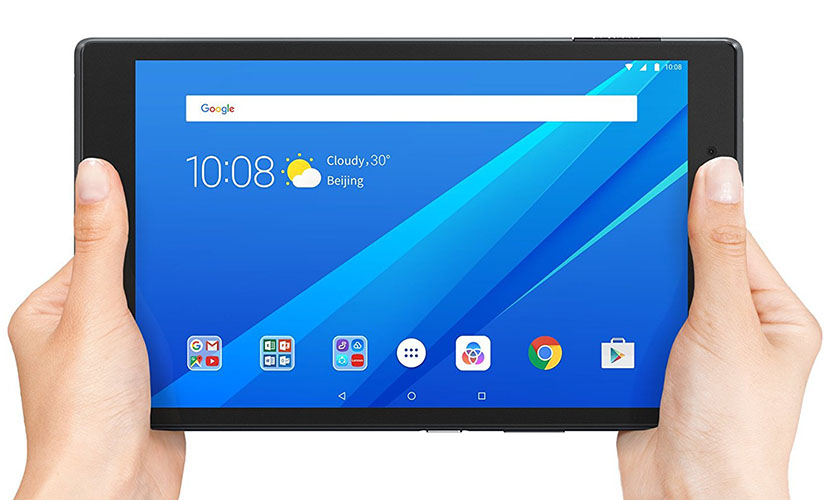 Features and Specifications
The Lenovo Tab 4 8-inch tablet is a premium device that can be availed in a decent price that is not heavy for your pocket and at the same time give you surprising results. This tablet has everything, right from a speedy performance to fantastic display features. Well, I chose something different for my family. And this time around, it was a Lenovo tablet; because 'Different is Better.'
RAM and Storage
This efficient tablet has a 2GB LPDDR3 flash memory which is surprisingly good considering that this is a tablet for daily or quick needs and not does not give you any lag. While it's supposed that 2GB RAM is not that great, I choose to believe that it's just numbers. Right from switching it on to creating a file/browsing the internet to switching it off, it was snappy and quick in taking my commands and executed it perfectly. It got even better when decent storage backed it. Now before you get all dicey about this tab giving a proper room or not, I know that an eMMC drive does not beat the modern SSD and HDD. But remember that you get 16GB of eMMC drive which is a kickstart for you to store and transfer files instantly in this price! And apart from that, it can be expanded up to a freaking 128GB via a microSD card.
Processing and OS
When it comes to processing, this tablet has got some efficiency to talk about! With Qualcomm Snapdragon MSM8917 Processor clocked in 1.4GHz, get ready for some speedy performance while you throw massive files at it. It can efficiently process high-end applications and give you amazing speeds at your fingertips. The Snapdragon processor is also known for its incredible power saving features. So high-end processing won't drain your battery in a finger snap. You can easily trust this tablet for better processing. This tablet is a double treat when it comes to processing because it runs on Android™ Nougat 7.1 which has been designed to elevate the whole android experience. It has impressive usability features and excellent key functionalities.
Design and Display
The tablet is well built! The design of the body feels good while holding and also offers rugged exterior protection. For a premium tablet that it is, this 4.9″ x 8.3″ x 0.3″ mm tablet looks stylish and elegant. Also, it is very light compared to premium tablets on the market. It only weighs 0.68 lbs (310 g). The display has got fantastic features which makes the whole visual experience a treat for your eyes.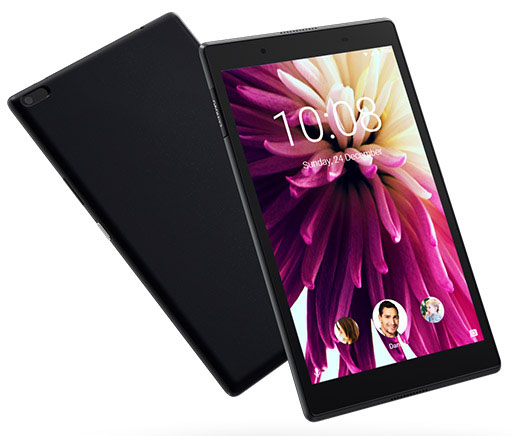 It also offers a full 8-inch screen space to work on while giving an HD resolution of 1200 x 800. The colors offered by the display is vivid and dynamic as it has an LCD IPS display which also provides you the benefit of multi-touch. But I must say, that it leaves me a with pinch of salt because watching 720p videos showed me a tiny black bar along the bottom of the screen. Not that it is of grave concern, but remember that you cannot expect this to give you a 4K resolution, but it does run 1080p smoothly without losing its excellent pixel quality.
Battery and Audio
This tablet is powered with a 2-cell Li-Polymer 4850 mAh battery which has a long-lasting capacity. I did install herculean games which unfortunately was the not the best experience in this tab, but then I switched to 3D but light games. And guess what? It did not dry out my battery completely. Upon surfing the internet and letting my little ones play, it gave me an average 5-6 hours of battery.

The battery is efficient, and it charges quickly compared to other tablets that I have had hands-on experience with. Just like battery life, the audio quality is appreciable! The Dual front-facing speakers with Dolby Atmos® gives phenomenal sound quality to your tiny room or hall and makes it ambient with whatever song you play on it. It can make your room or hall a mini theatre considering the fact that it has vivid colors on the visual front which is a double treat with the dynamic sound quality it gives you.
Camera and other supports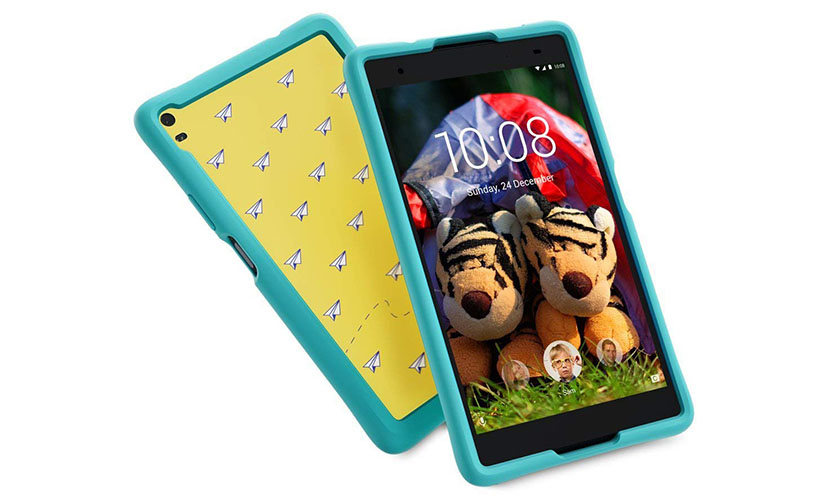 It equips a 5MP camera at the rear and 2MP at the front. This pixel quality is great given that you don't generally hold a big tablet just for clicking selfies. Yes, there are specific tablets with high camera quality for selfies. But I won't recommend getting this tablet keeping the camera in mind. Its front camera steeps down a bit and gives you below average quality. But hey, it sure is a premium deal for the quality you get in the rear end camera. It is also versatile because of other supports like 802.11 b/g/n Wireless + Bluetooth® 4.0, one micro USB port, one micro SD card slot and a 3.5 mm audio jack.
It also gives the special feature of creating several profiles inside it according to user access.
Verdict
The Lenovo Tab 4 8-inch Tablet is a family-friendly tablet that gives a wide array of features making it a premium tablet that is inexpensive to purchase (Priced at $129.99 – Amazon). Have a go at it!