Welcome to the world of personalization and entertainment, where Lenovo Tab 4 10, essentially takes you the best of both aspects. Key to creating your presentations and documents, it can be the most essential and providing device that your family can have. The fundamental factors that make it a tablet for the family is really what makes it stand out. Lenovo has always been doing it differently. And this time around, they have notched it up to reach not just different but also better. With the features and specifications this tablet has got, it is really appreciable for other devices in its competition.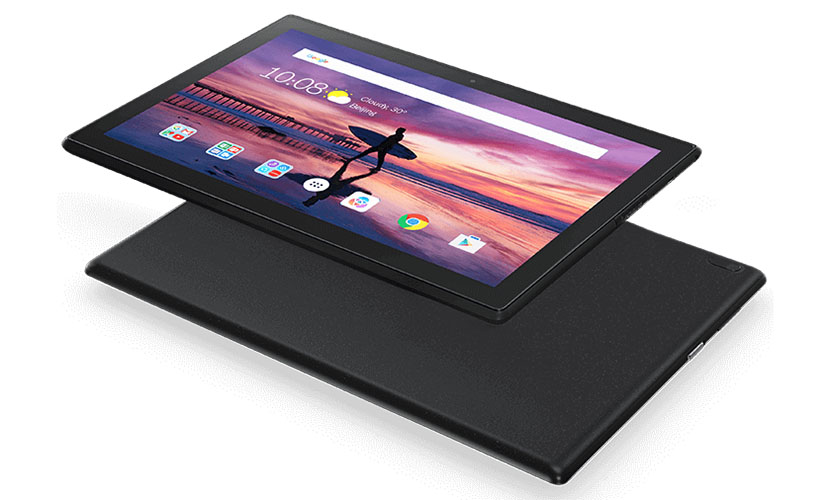 The Lenovo Tab 4 10 is a multi-user enabled device which has the versatility to its user end, providing multiple modes as per you or other members in the family want to use. It is a very family-friendly tablet that also has a premium look and feel to it. With amazing looks, it also has a great display to make the best of entertainment. Prodding the specifications of the device might earn goodwill for the device. Let's check it out.
RAM and Storage
This device has 2GB RAM which is good for a decent tablet, that is in no intention to flash out like a heavy duty task force, but rather simple and sweet for the family and the children. Upon booting the tablet, I got impressed with the quickness and smoothness it gave me while swiping left and right through the menu. The performance with 2GB RAM comes fairly good. People would argue claiming 2GB is even less than most of the smartphones these days, but this RAM size is enough for the feature it gives. Also, the performance of the tablet is supported by the large storage that comes along. It has the 32GB solid-state flash memory which is roomy enough to give you first head start for storing all your necessary files. In fact, it might take you a good time before you exhaust the provided storage. After that, you can further expand your storage capacity up to 128GB and amp it to store more and more.
Processor and OS
It is geared with a Qualcomm Snapdragon APQ 8017 64-bit Quad Core Processor clocked at 1.4 GHz giving you great speeds for executing your tasks. It has impressive reading rates that will give you a higher-end processing. I was surprised at the speed it gave me while transferring gargantuan files into the device. Upon installing one or two heavy applications like PicsArt and Amazon, it did not flicker the speed that it gave me initially.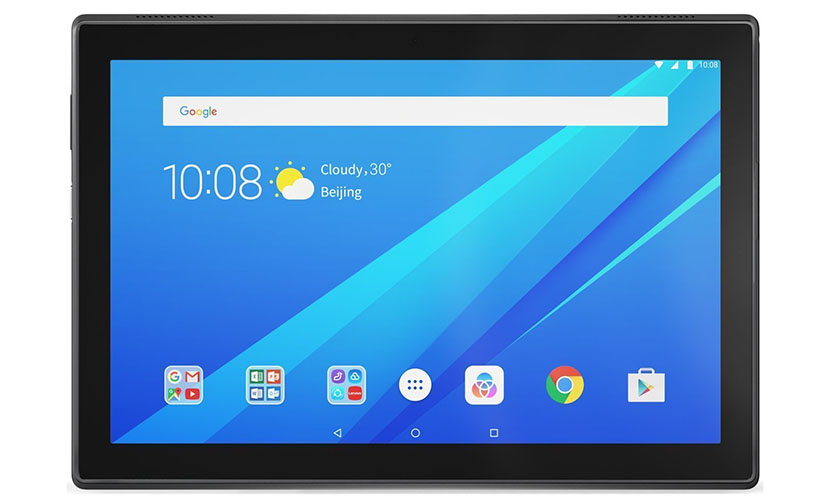 What lagged the device a pinch though, was me installing heavy games, which apparently gave me an insight that it's not for gaming. It does have a good processing power, but gaming requires much more. On top of good processing speed, it offers me better functionality too, with Android 7.1 Nougat. Nougat is known for its battery saving capacity, and a smoother user interface providing lots of key shortcuts.
Design and Display
With dimensions ranging 9.7 x 6.7 x 0.3 inches, this tablet has a sleek frame and beautiful design that offers nothing but premiumness. Nothing less nothing more! It gives you 1200 x 800-pixel density, and its 10.1 HD display that gives you the privilege of viewing visuals at wide angles without losing its color gamut. With these display features, you get nothing but an immersive visual experience along with the dynamic audio quality that serves you a double treat. Watching a movie on this tablet was much better than a smartphone experience. Also, being just 506 grams, the device was not too heavy for me to hold, and not even the younger ones in my family.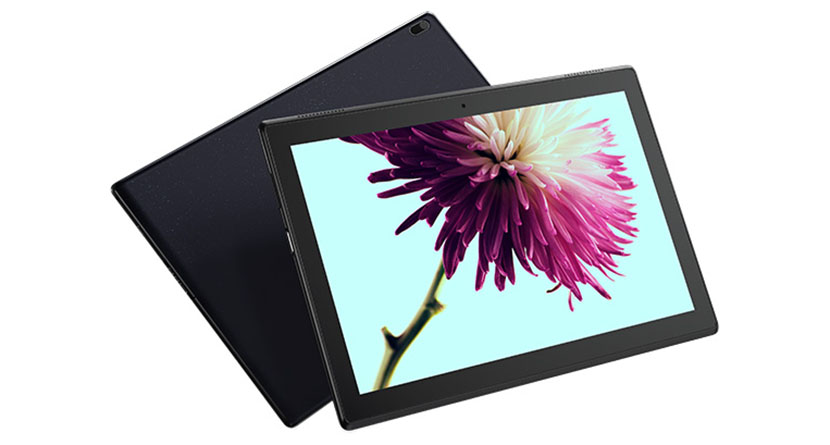 Battery and Audio
The tab is powered with one Lithium-ion battery offering a freaking 20-hour battery life that helps you to get through the day. I had to check on this. To press the fact furthermore, I traveled a day through metros and local trains with my tab all along, creating docs and editing images on it. Surprisingly, it didn't die. This was way more battery life that I can thank the device for. The battery also depends on the usage. On the Audio front, the quality was impressive. With dual front-facing Dolby Atmos speakers, Lenovo, as always, clearly impressed me with its dynamic and crisp sound quality. The tablet being for entertainment purposes, audio is important which they clearly have paid attention to.
Multi-use features and other connectors
The thing about family tablets is that the sharing becomes hectic. Multi members, vivid functions and lots of complaints. It almost becomes a war situation when you have to share the tablet among all the members, not just one. This tablet enables different users to create their own profiles in the device with their own credentials and social media accounts. This is a beneficiary feature wherein you don't have to hassle between kids and yourself. Your data remains yours.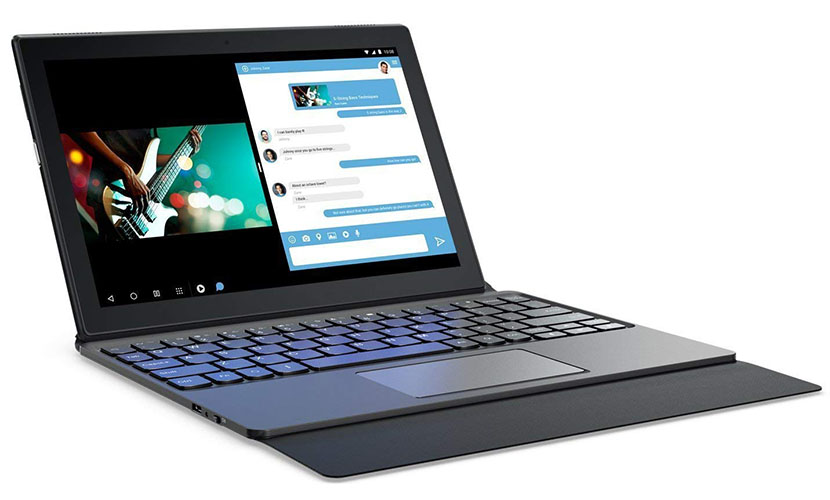 This tablet additionally provides you an add-on kids package with shock resistant, fun little stickers, and a screen filter. It also lets you explore more kids content with platform-based website KIDOZ with enriched content for children. It also has features for people with productive uses. Attach the Lenovo Bluetooth keyboard, and you can instantly make it your laptop-in-disguise and work as you wish.
Pros
Great Performance
Large storage capacity
Thin and light
Strong build quality
Supports Multi-User profiles
Kid-friendly
Final Verdict
Lenovo Tab 4 10 has is an impressive tablet which is versatile enough to execute tasks wherever and whenever you desire. It leans more on to the family-entry-level device, but it also suits individual too. It is crafted perfectly for your on the go needs but rather with a premium feel to it. The most significant factor to consider this tablet purchase worthy is its price. It comes for around $180 (Amazon) which is very inexpensive considering other tablets in the market that almost gives you the same specs (rather less) in an expensive price range.