Tablets are ideal for every day computing due to its compact size and tons of features. With the introduction of a lot of new players, there is stiff competition in this segment. KuBi M3-T 10-inch is yet another device which offers superb features, brilliant hardware, and vibrant display at very reasonable pricing.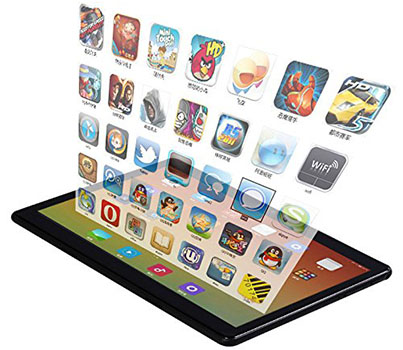 You can stay connected with your friends or near and dear ones using dual sim options. The Android platform gives you the feasibility of smooth processing and access to a host of freeware and utilities.
Massive storage unit allows unlimited data, apps, or videos to store and function easily. Big touchscreen panel with 178 degrees of wide viewing angles and balanced picture quality brings excellent images for the users. Connect this device to any wired or wireless network through numerous options available. Enjoy the performance in a budget friendly way using KuBi M3-T 10-inch tablet.
Design
The KuBi M3-T 10-inch holds a very simple design but very useful and handy in accomplishing a wide variety of tasks and moving from one place to another. A perfect blend of plastic and metal can be seen majorly in the design aspect. The device measures 9.7 x 6.7 x 1.4-inches of dimensions and carries approx. 2 pounds of weight, so it's pretty easy to slip this tablet in your medium sized bag or purse and carry it anywhere along with you.
The front face is covered by 10-inch multi-touch capacitive touch screen panel which works very smoothly. Thick bezels all around the screen look to be an old school thought these days. The front camera lies as usually at the center of the top bezel. The back holds a very nice design and quite different as well. There was a small bar designed on the back which holds the rear camera with flash. Sim card slots and Micro SD card option is also hidden in this bar.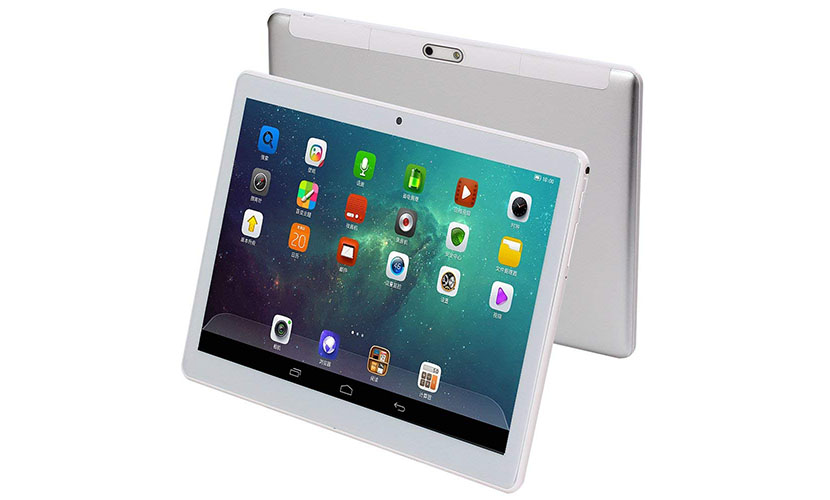 Apart from that, there is plain texture finish on the rest of back. This device is available in three color options Black, Gold, and Silver. All colors look decent and provide a wide variety of choices for the user to select their favorite one. Overall, a complete design to accomplish your important tasks, web surfing, or enjoying videos.
Connectivity
Tablets can be used in various ways but calling or network connectivity remains to be an integral part of any successful tablet. This device consists of dual sim card options which stay connected your device anytime, anywhere without any issues. The dual sim card supports 2G/ 3G/ 4G 850/ 900/ 1800/ 1900 MHz GSM, 4G FDD LTE B1, B3, B7 LTE: B38, B39, B40, B41 and WCDMA: B1, B2, B5, B8 network.
Wired connectivity can be managed through Micro USB options whereas wireless connections can be established using 802.11 b/g/n WiFi router and Bluetooth 4.0 option. All connectivity options work very fluently and deliver excellent results for the users.
Display
KuBi M3-T comes equipped with 10-inch full HD 10-point capacitive touch screen panel. The display panel comes with a host of features like 1920 x 1200 pixels resolution, IPS technology, and 178-degree wide view angles. Where IPS technology offers crisp text and vibrant images even in broader day light, wide viewing angles floats vivid images on every angle. Above all, this display panel comes with energy saving technology and screen protector saving your device from unwanted scratches and dust.
Hardware Specifications
Adequate hardware puts life to any device. KuBi M3-T is also installed with MediaTek MTK6753 2.0 GHz Octa-Core processor and 4 GB DDR3 RAM. Android 7.0 provides the platform and a lot of freebies to work with. Various apps like Netflix, Gmail, YouTube comes free for performing numerous tasks. Google Play store gives you free access to an unlimited number of free apps, utilities, and games. With the help of the GPS facility, you can explore any adventurous route or unknown location with ease.
Storing your important data is also a prime necessity of any device, hence this device is boasted with 64 GB of internal storage. This space is enough to store a number of files, ebooks, apps, videos, and games but still if you feel short on free space utilize Micro SD Card option which gives you an additional up to 64 GB of space. The 10-inch full HD IPS capacitive touchscreen with the support of Mali 400 MP2 graphics chipset presents vibrant colors and stunning visuals for the users.
Camera and Battery Life
The combo of front and rear camera can be used for performing various camera-related functions. The front camera of 8 MP is very handy while clicking selfies or making Skype or video calls with your friends or family members. The rear camera comes with 12 MP resolution and very useful in capturing your favorite or memorable moments and scanning the documents type of tasks on the road.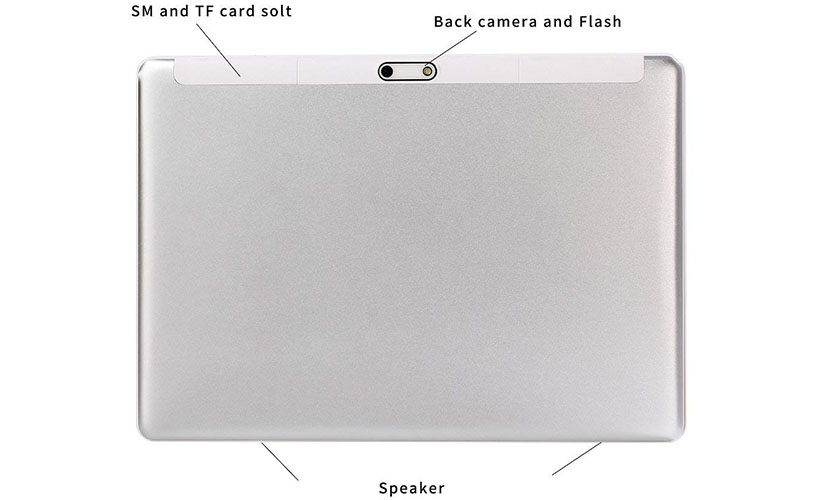 This tablet is loaded with 3.7v lithium-ion 8000 mAh polymer battery which claims to keep alive the device up to 7 hours long. This battery life is good enough to enjoy videos, games, or web-surfing. Few display setting also helps you to extract a bit more out of this battery life as well.
Bottom Line
Choosing a perfect tablet is a challenging task due to an infinite number of options available in the market. KuBi M3-T 10-inch tablet is one of the good tablet available in this segment which offers brilliant Octa-Core processor, decent RAM, massive internal and Micro SD Card storage, 10-inch full HD IPS touchscreen display, dual cameras, good amount of battery life, Android 7, and dual sim card connectivity with the flexibility of 2G, 3G, 4G GSM and WCDMA network support. The affordable pricing, slim, sleek and elegant design enables you to enjoy your productivity tasks a bit more.