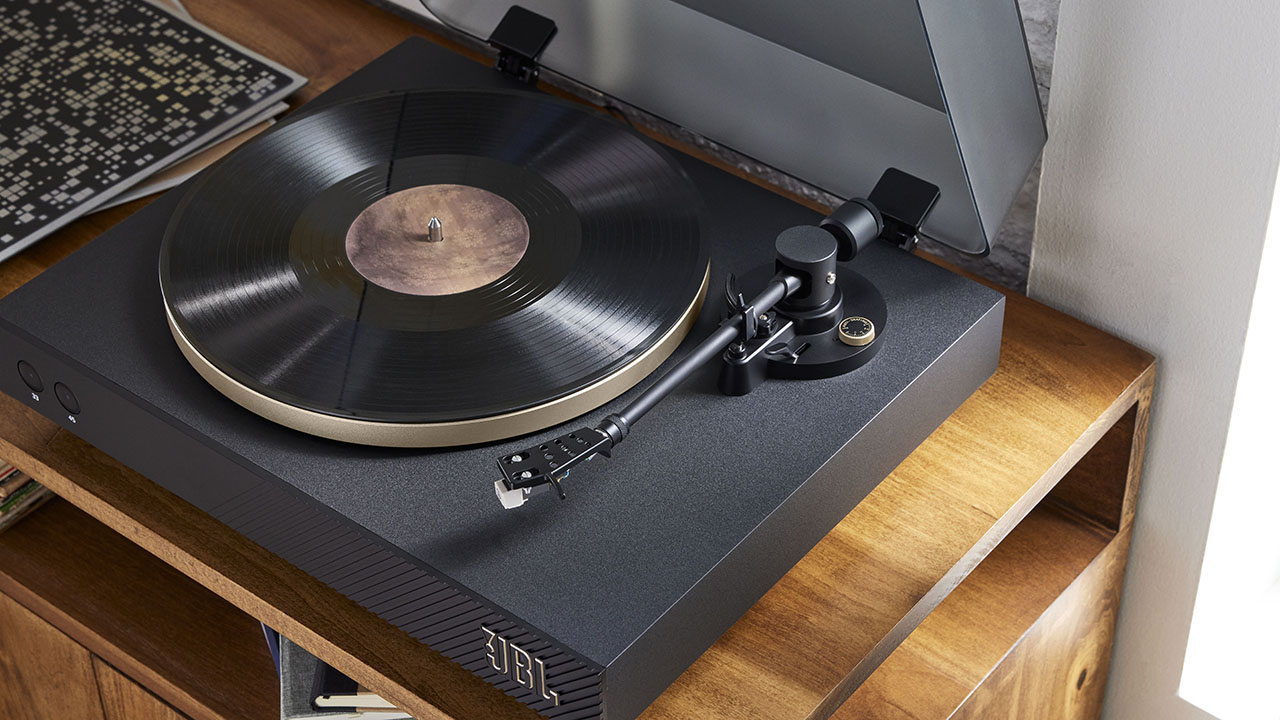 JBL (the "Company"), the premier audio equipment manufacturer and expert, has released the JBL Spinner BT, a Bluetooth-enabled turntable. The JBL Spinner BT Turntable complements the JBL Authentics family of speakers well. It has a built-in pre-amp, SBC/Bluetooth aptX-HD, and dual RCA connections for connecting speakers, headphones, or amp. Let's know more about it.
Boasting a vibrant design
With its vivid appearance, the flexible JBL Spinner BT Bluetooth-enabled turntable allows users to enjoy their records remotely without losing music quality. The JBL Spinner BT simply connects to Bluetooth-enabled portable speakers, soundbars, and headphones for wireless vinyl playback, with aptXTM HD encoding guaranteeing that the true sound of records is not affected.
The turntable has an analog output and a switchable moving magnet phono stage for wired connections, making it ideal for use with classic component audio systems or active loudspeaker systems. The device's elegant design includes an aluminum platter and tonearm, a black MDF plinth with gold or JBL orange accents, a modern front panel, and a hinged dust cover.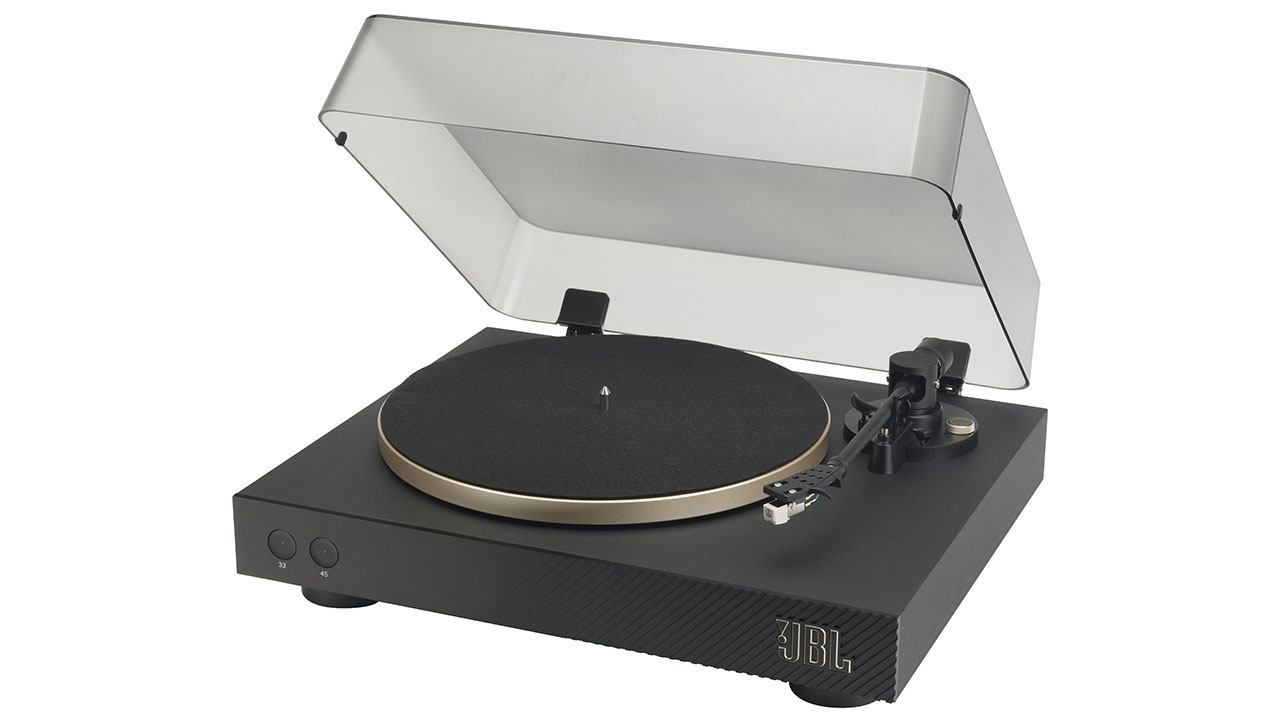 The Spinner BT's speeds are fixed using a speed sensor to ensure exact pitch from the belt-driven aluminum platter, which plays records in perfect time at 33 1/3 rpm for LPs and 45 rpm for both EPs and singles. A high-quality Audio Technica moving magnet cartridge is pre-installed on a detachable headshell for simple replacement and upgrading. The turntable's feet are damped to prevent vibration from entering the records.
The turntable, featuring Bluetooth 5.2 technology, gives listeners a quick wireless connection to their record collections, allowing them to enjoy their records without sacrificing the characteristic sound of vinyl. The Spinner BT is also suitable for purists who prefer a connected connection with its analog output and inbuilt phono preamplifier.
Other features
The new turntable comes with AptX-HD encoding. It pairs quickly with Bluetooth speakers or headphones to rapidly access your record library. There is no sound sacrifice while using AptX-HD encoding. Your expression of the warmth and joy that Vinyl provides to your life, a closer connection to your favorite music artists.
In addition, you can hear the quality of recordings without harming them. The high-quality metal tonearm tracks the record groove perfectly without wearing it out. The headshell is the end of the tonearm where the cartridge is installed. It is easily replaceable and upgradeable because it is detachable.
It also has an Aluminum Platter and a Belt Drive. The metal platter is powered by a belt drive and motor, with an optical sensor beneath to guarantee your records are played exactly in time at 3313 rpm for albums, EPs, and singles.
The JBL Spinner BT has a streamlined design with an aluminum platter and tonearm, a black MDF plinth with JBL orange or gold accents, a modern front panel, and a hinged dust cover. It is an excellent mid-range turntable for your valuable vinyl, mostly because of its simplicity and JBL-quality construction.
About JBL and Harmann
JBL has been shaping life's most memorable experiences at the crossroads of music, lifestyle, gaming, and sports for over 75 years. JBL enhances listening experiences by providing excellent audio quality and product designs that promote individuality and self-expression.
HARMAN (harman.com) creates connected goods and solutions for automakers, consumers, and businesses worldwide, including linked automotive systems, audio and visual devices, enterprise automation solutions, and Internet of Things services.
The new JBL Spinner BT is a testament to the foremost technology and solutions these two bring. The JBL Spinner BT is now available for €399.99 at jbl.com in Black and gold and Black and orange colorways!