Amidst of information leaks and unconfirmed news, the launch of Google's new product and other several devices was underway. It was first confirmed by Android Police's David Ruddock who gave out the name of the new Google Chrome OS tablet as Google Pixel Slate. The device is a convertible tablet with a detachable screen that can function as a tablet and has the same capacities. The Google Pixel Slate will be out this week along with other Pixel 3 phones as per buzz in the tech community.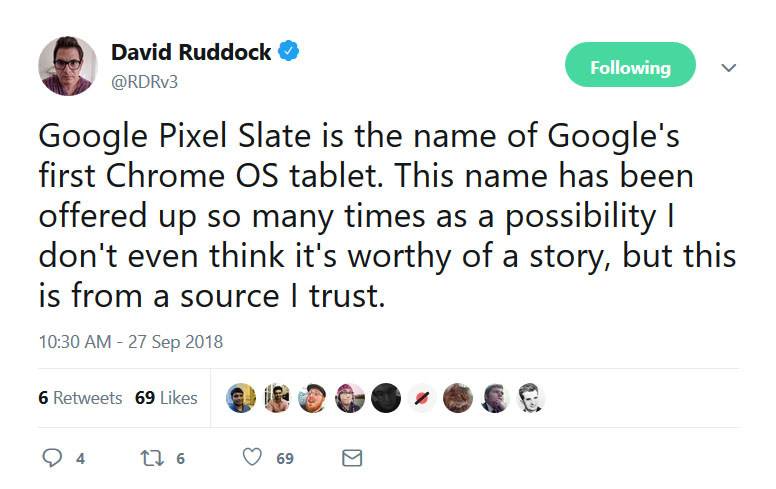 Even though this is not the first and foremost Chrome tablet, and as markets have already seen other devices from other brands as well, this would be the Google first Pixel Slate. In a funny slide, the device that was also listed on Brydge after the tweet, names the manufacturer as Hooli, who runs parallel and almost always associated Google. Even the rendered images of the devices put in Brydge was not accurate, and the real rendered images will be out with the launch of the product. Also, the specs and details of this device are on its way for the next week where Google will be having a press conference and giving out the details for more information.
The interesting trivia about the device is that it was named Pixel Slate according to 9to5google but then it always points fingers to Smart Display Device, and indeed Pixel Slate is a Smart Display Device. But this one we talk about here, confirmed by Google, is a tablet.