Well, every artist of this generation has witnessed digital tablets that allow them to showcase their creativity on tablets by using different tools like Adobe Illustrator, Photoshop, etc. We can say that today every artist or designer is tapping into digitalization to find potential opportunities around them and earn more. However, the gadget companies that are offering graphic tablets are working hard to give designers more efficiency and easiness while drawing or painting, but the flexibility that natural pens is incomparable.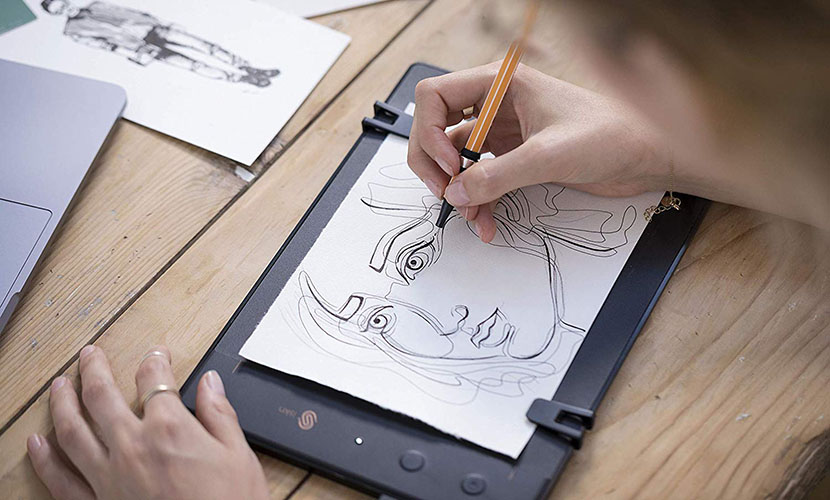 Understanding and deeply analyzing the pain points of designers, iSKN – a leading gadget company that has been hitting the market with groundbreaking tablets, since 2010, has introduced a unique 2-in-1 tablet, which allows users to draw with or without a paper. Does it sound a bit illusory? Even I was in a dilemma, thinking how is it possible. But you know iSKN has made this feasible with their futuristic team by simply changing fictions into a reality! This smart Slate drawing tablet is doing incredible job for artists and designers.
Without increasing your curiosity, let's dive into its features to understand how you can draw with a paper:
Pick any of your favorite pencil or pen
If you love sketching you can attain efficiency with your digital tablet as well. What you have to do is, just pick your favorite pencil or pen, put it in the ring, take a piece of paper or notebook paper (should be 7mm thick), clip it with the screen (clip at the right corner of the tablet) and start drawing whatever you want. This eventually help you to maintain that accuracy while drawing, enabling you to draw precise lines without any hassle.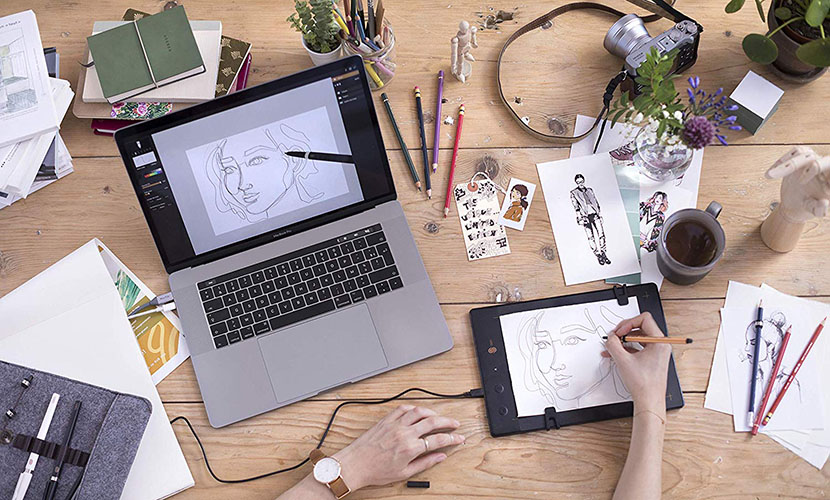 The magnetic sensor screen enables the Slate to foresee the ring's position that is holding your pen or pencil in a 3D space, allowing you to replicate strokes in concurrently. This is what sets iSKN's technology apart from the competitive market. More so, you can use eraser as well to rub out the error in your art and if you get bored using paper you can easily switch to digitalization that means to your tablet screen. Isn't it magical!
Explore the Imagink app
Besides the ability to use pen or pencil, iSKN's slate drawing tablet offers a unique app that is especially designed for art lovers, giving you more flexibility. The Imagink is a free drawing app is very user-friendly and intuitive at the same time, imitating the sketch drawn on the paper on your digital screen in real times. Yes you read it right! Furthermore, when you will start exploring this app you'll find it increasingly incredible.Let's begin with the options available in this app:
Imagink app offers you a panel of brushes like pencil, pen, felt-tip, chalk, marker, airbrush and eraser- you can pick any one and add spark or give better finishing to your art instantly.
Imagink provide you with a layer options that built different layers to your sketch so that you could create more interesting sketch.
Thirdly, it also enables you to import any file or art, resize all the drawing files or add any image in your ongoing creation.
Fourthly, you'll be getting color option, which is common among all the graphic tablets. But here, you can utilize the whole palette of RBG colors according to your choice.
You replay your sketch innumerable times seamlessly to deliver better and something exceptional
Besides import, you can export your files in whichever format you want, whether it is jpeg, mp4, png, psd or svg file.
Move to graphic tablet instantly
This 2-in-1 Slate drawing tablet has been launched to alleviate the unnecessary burden from the lives of artists. iSKNs has ultimately worked hard and you can witness that by walking through its features. Why it is 2-in-1 because you can use it with paper or move to your favorite graphic tablet instantly. You have to follow two simple steps to turn your tablet into graphic one.
You have to download and set up the configuration software
Select your graphic tablet preferences the way you want
This 2-in-1 tablet not only provides you with their inbuilt app Imagink app, but also enables you to download other top apps that are specifically meant for artists or designers. Some of the popular apps like PS, AI, SAI, Adobe Photoshop, SketchBook Pro, and a lot more, you can download to enhance your creativity- Thanks to graphic tablet mode!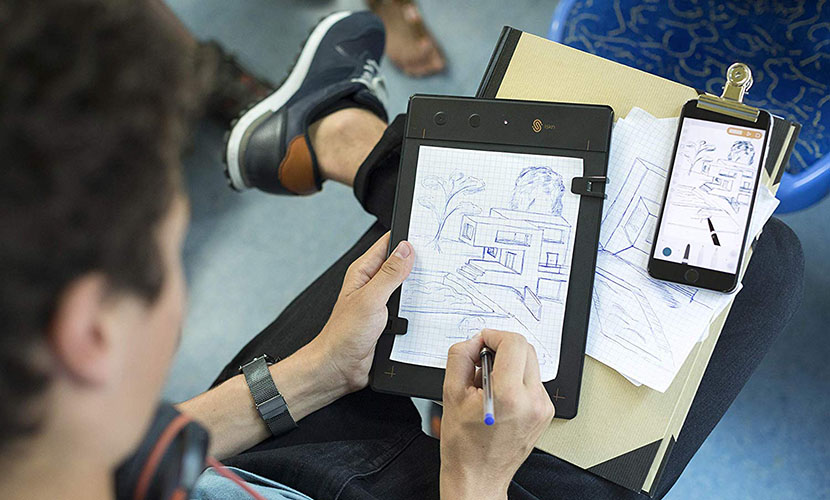 In addition to this, iSKN's Slate drawing tablet is compatible with most popular operating systems that include Windows 7 or the latest, Mac OS 10.10 version or the latest, Ubuntu 16.04 or the current one and Android smartphones as well. Thus, sharing process becomes more hassle free for the users, so whether you are at home or at office things are going to be quite relaxing.
Apart from this, when you move to graphic tablet iSKN offers you very efficient, easy-to-use, and a handy stylus, making things simpler. Precision is what every designer requires and this is what iSKN is actually offering you. The stylus is been equipped with exceptional features, making your graphic mode experience unforgettable. Its unique ergonomic design enables this stylus to become your mouse, pen, your eraser, and so on. You can do wonders with your creativity by using iSKN's Slate drawing tablet effortlessly.
Conclusion
iSKN's Slate drawing tablet is winning the heart of people in today's competitive market. As the artists and designers are becoming more digital and going paperless, iSKN's this great invention is allowing them to stay in touch with the old tradition and at the same time be digital. This is a good platform for beginners as using pen and tools in the initial years is quite tough for them, but Slate drawing tablet is making the work less difficult and more attractive. Order this magical tablet today and enjoy all the features!