Tablets offer you the flexibility of carrying all your tasks and entertainment with you without utilizing much space. iRULU eXpro X1 Plus tablet is also one of the devices known for extreme power and performance wrapped in a slim and compact profile. Enjoy day-to-day tasks, educational utilities, multi-tasking, gaming, social engineering, web surfing, and watching videos like tasks on the move.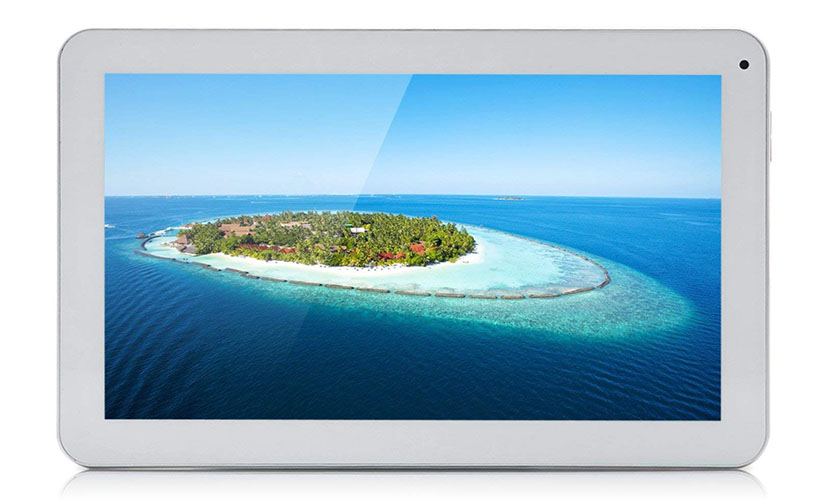 The performance-driven from Mediatek Quad Core processor 1.3 GHz processor combines with 1 GB RAM is incredible, fluid, and smooth. There is no lagging or stuttering during net surfing and playing videos. An application runs smooth and fast and switching between them is also easy. Latest Android Marshmallow 6.0 operating system provides life to the system. The Android UI is quite easy to use and familiar to most of the users. Google Play store provides another advantage of downloading your favorite apps or utilities with ease. Front and Rear camera enable a lot of functions like video calling, conference calls, business meeting, taking photos, or scanning documents. Internal storage of 8 GB and expandable up to 64 GB Micro SD card stores all your documents, videos, and files. The 10.1-inch display screen is picture perfect for most of the tablets and fits elegantly in iRULU eXpro X1 plus tablet chassis as well. A host of other features like sensitive touch control, 8 engines Mail 450 chipset, Bluetooth connectivity, and high-performance graphical performance unit is ready to take any challenge and deliver fascinating results.
Read: iRULU eXpro X1s Tablet Review
Stunning Appearance
iRULU believes in the philosophy of delivering cutting-edge technologies at a very reasonable price. From the time of inception, iRULU designed and tried their hands-on lot of devices ranging from a tablet, computers, laptops, smartphones, projectors, fitness devices, and computer peripherals. eXpro X1 plus tablet is one of the devices from iRULU which comes with excellent design to capture your imagination and superb performance to enthrall your senses.
This is budget-friendly device but the appearance of this tablet can't give you the inch of feeling that this as a lower range device. On the front, you will face 10.1-inch screen and medium-sized bezels surrounded the whole screen. A front camera which is very useful in making video calls with friends, near and dear ones, and on the business end is placed on the top corner for maximum coverage and comfort. Rounded edges give this device a very pleasing and aggressive appearance. Eight different variants are available for the users to choose from. The full white colored model comes in three different variations 8 GB, Android 6.0 or 16 GB, Android 7.1 and 32 GB Android 7.1 model. Black front and white rear option is available in Android 5.1, Android 6.0, 8 GB and 16 GB, Android 6.0 option. All Black model arrives in 16 GB, Android 7.1 and 32 GB Android 7.1 variant.
The rear end also receives web camera for clicking photos or scanning the documents. iRULU logo with model number eXpro X1 Plus can be found at the center on back. The dimensions of 10.1 x 0.4 x 6.3-inches and weight of 1.2 lbs complete the profile. With slanting edges on all corners, the device looks extremely slim, sleek, and compact. In all, a complete design to accomplish your tasks, carry the device anywhere, and tough plastic material to guarantee the durability for the users.
Hardware Specifications
Any device value increased significantly if that device is incorporated with an adequate hardware unit attached to it and iRULU eXpro X1 Plus tablet comes equipped with one of the best available in the market. This device is loaded with Mediatek Quad Core 1.3 GHz processor which in combination with 1 GB RAM delivers brilliant and efficient performance from the word go. Do whatever you want to do, enjoy your favorite apps, complete your tasks, or watch videos you never remain short on power and performance using this tablet. The power button and volume rockers buttons are provided on the right bar for convenience.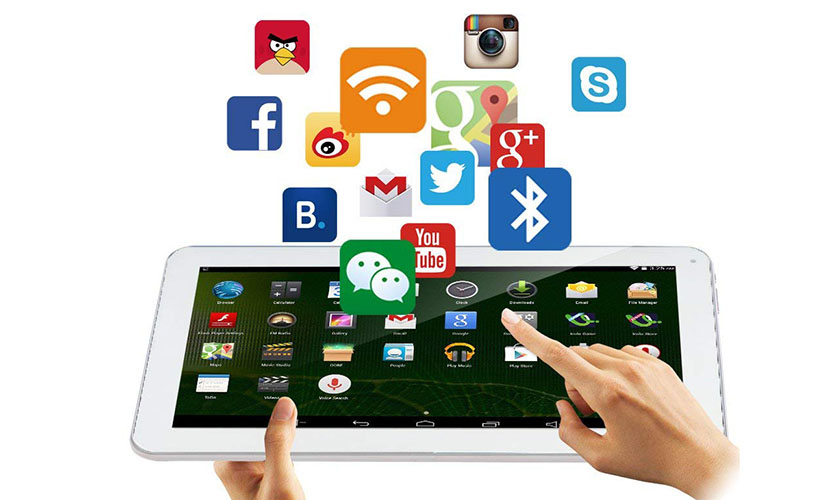 On the storage front, this device is boasted with 8 GB internal or inbuilt memory which is sufficient for normal apps or to store documents up to a certain level. In case, you feel a bit cramped on space, an additional option in the form of Micro SD Card is available which can be expandable up to 64 GB. So, you never have to compromise on the storage. The 10.1-inch touchscreen display with 5-point capacitive multi-touch gives you amazingly clearer pictures and stunning visuals. The resolution of 1024 x 600 pixels makes your pictorial experience more vivid and better. Use the screen in portrait for reading or landscape mode for writing, watching videos, or playing games, you will get crisp images for sure. The 4700 mAh battery claims to backup this device up to 6-8 hours on the move.
Android Marshmallow
This device is worked with Android Marshmallow ver 6.0 allows you to work with tons of features and functions like Gmail, voice search, Maps, YouTube, Play store, Street View, and Sync etc. from Google. Powerful hardware unit assures that you can enjoy your work or entertainment to the fullest without any interruption.
Connectivity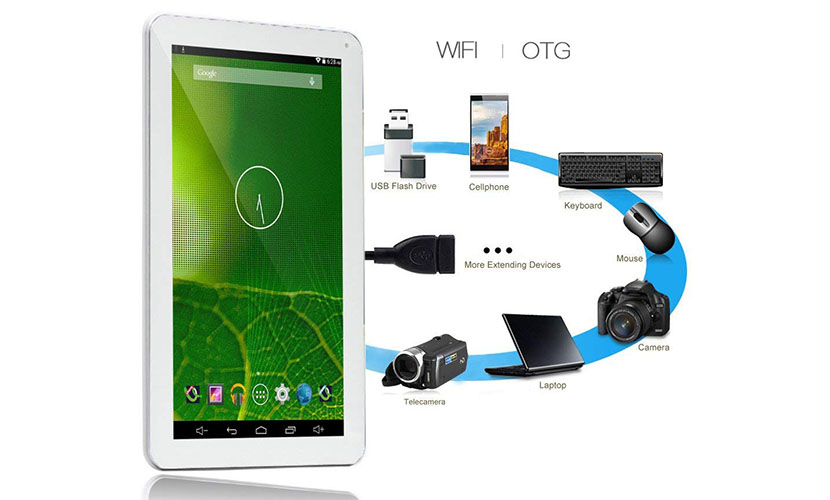 Expecting a lot of connectivity options on any tablet is asking for too much and eXpro X1 plus tablet is no different in this regard. Only one port is provided which is used in both ways either for charging or connecting any compatible device to this device. Built-in WiFi and Bluetooth 4.0 can be used for managing wireless connections to this device. You can connect any Bluetooth enabled device or web surfing with this wireless internet.
Final Thoughts
iRULU eXpro X1 Plus Tablet looks to be a complete device as you got style, design, hardware unit, variants, Android Marshmallow, and connectivity options to compete with various available devices in the market. There is everything that a tablet user is looking for and more importantly, it doesn't put much load in your pocket as well.