It is Huion's dedication to delivering something better and more powerful than the previous that has led to the announcement of two magnificent 4K Pen Displays on the occasion of its 10th Anniversary. It has unveiled Huion Kamvas Pro 16 (4K) and Kamvas Pro 16 Plus (4K) as the successor to Kamvas Pro 16 on 12th March 2021.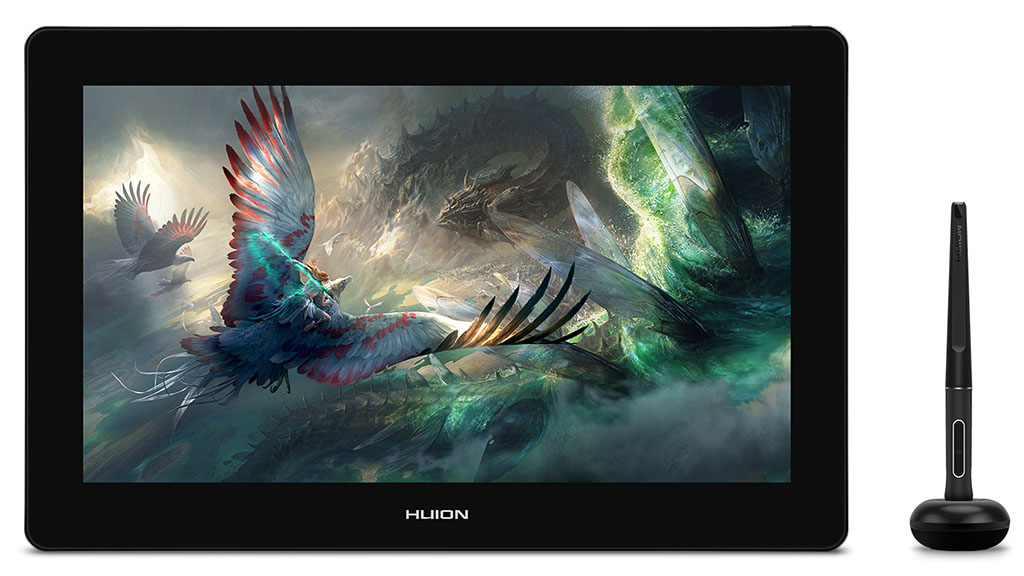 Buy Huion Kamvas Pro 16 Plus (4K)
About the Magnificent Display
Through these pen displays, this leading manufacturer aims to provide limitless opportunities to artists to create all that's in their minds. The company has utilized this opportunity to introduce a 4K Ultra HD (3840 × 2160) resolution through the Kamvas Pro 16 (4K) series.
This indicates four times better and improved quality images than a full HD display in the 15.6-inch screen. Enjoy more details with greater freedom. In the Huion Kamvas Pro 16 (4K) model, 120% sRGB wide color gamut deliver the actual color, and the Contrast Ratio of 1000:1 makes everything vibrant while maintaining the natural effect.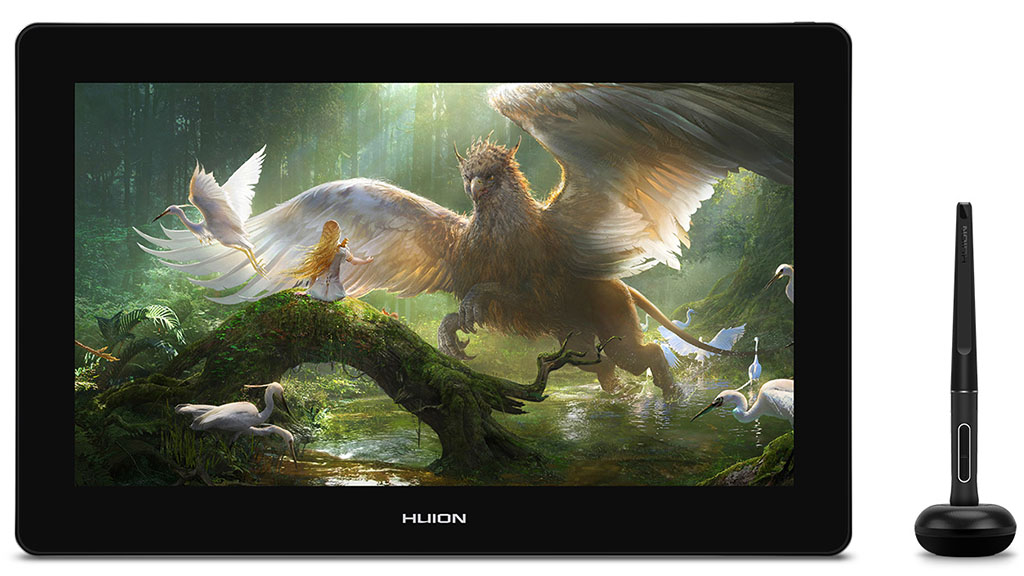 And, in the Kamvas Pro 16 Plus (4K), you get a wider color gamut of 145% sRGB, which explains the gorgeousness of colors and improved contrast ratio which is 1200:1. In both models, you will get a 178° Viewing Angle and 16.7 Million Display Color.
The screens seamlessly are covered and blend well with the anti-glare glass that reduces parallax along with increasing transparency of the screen. Apart from reducing reflection on the screen, the anti-glare glass makes you enjoy the real pen-on-paper drawing experience.
Special Aspects
To begin with, you will be amazed by the look and design of both Huion Kamvas Pro 16 (4K) and Kamvas Pro 16 Plus (4K). Their winning point is their compact size and elegant outlook that combines with sleekness and lightweight. They come with a minimalist design and metal unibody.
So, what are the factors that will help you gauge the true potential of these wonderful products from Huion? There are many first-times when you study the features of the Kamvas Pro 16 (4K) Series carefully.
Like, for the first time Huion has made Android Connection available to USB-C to USB-C Cable through these pen displays. These pen displays make use of PenTech 3.0 to ensure a more realistic performance of the pen on the display. And also, Quantum Dot Technology has been introduced to make artworks more color-rich.
Other Important Feature
The Kamvas Pro 16 (4K) series features the battery-free pen PW517 that works on PenTech 3.0 technology offering enhanced stability by enabling a lower placed pen nip. This delivers a reality-based drawing experience to you as an artist. PW517 also supports standard ±60° Tilt function and 8192 levels of pressure sensitivity.
The availability of dual USB C port connectivity in both the 4k pen displays assists in establishing a quick and stable connection with consoles, PCs, and other Android devices. Different types of adapters are also provided for varying regions.
Another amazing feature of these products of the Kamvas Pro 16 (4K) series is that they can be used in two different modes: pen display mode and pen tablet mode. When the screen of Huion Kamvas Pro 16 (4K) and Kamvas Pro 16 Plus (4K) are turned off, they function in the pen tablet mode.
To help even left-handed artists use these super-giving devices with ease, they are made extra-friendly by keeping shortcut keys and cables at bay.
Both the products from Huion are now available on pre-sale from 12th March to 12th April 2021. The expected shipping time is about a week till the pre-sale continues. If you check the company's website, currently Huion Kamvas Pro 16 (4K) is available at $829.99 and Kamvas Pro 16 Plus (4K) is available for $899.00. So, make the most of this useful pre-sale and bring home your dream pen displays soon.