The arrival of Huawei MediaPad M5 has busted all the records in the Android market. It is a tablet introduced with enriched features integrated qualities of both a smartphone as well as a laptop. Previously, Huawei was known for their low-budget mobiles but with great features, however, now it has entered the high-end market with the launch of Huawei MediaPad M5 10.8-inch tablet.


It has received a positive response from the people within the few years of the launch. More so, people are eagerly waiting for its next best launch. Individuals those who are fond of laptop and smartphone, then Huawei MediaPad M5 can be the viable option. How? Well, a tablet is more of a smartphone and less of a laptop thus giving you all the features that a laptop has but with a medium screen like a mobile. So Huawei MediaPad M5 has got you covered!
Let's start with its attractive features:
Ultra-modern and vivid
Huawei MediaPad M5 is 10.8inches, which is giving a chic look. It has a curved metal body that creates a stylish and attractive built-up design including the trademark of the Huawei MediaPad series. Thus, you can articulate that it is a tablet that has incredible simplicity not only in looks but while carrying as we because the edge is designed with breakthrough techniques. Furthermore, the display quality is highly-appreciable input by Huawei. You can view every minute detail on the screen as it has been compressed with the 2k high-resolution display of 280 PPI giving you ultimately pictures of the captured moments.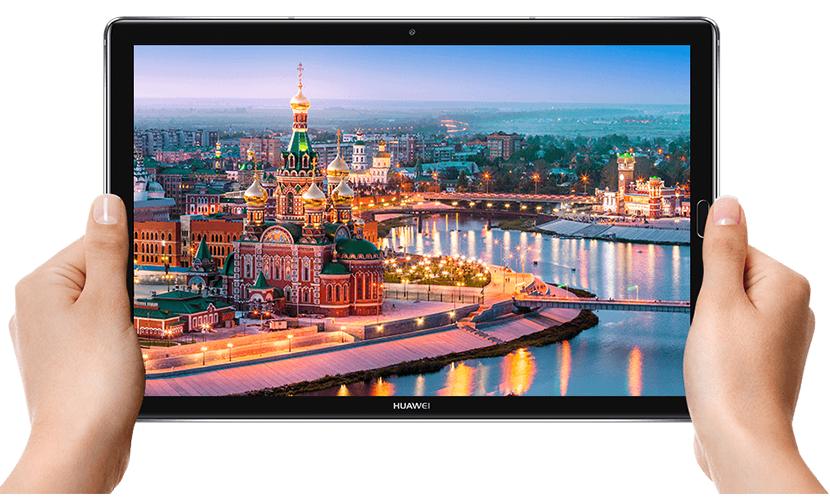 More so, the colors are so vivid. Why? Because Huawei MediaPad M5 has been integrated with HUAWEI ClariVu technology that automatically uses smart algorithms to fine-tune imprecise frames or drops in contrast fraction to provide you better viewing experience! It's not only about high-resolution and sharper picture quality; Huawei MediaPad M5 cares about users. So it doesn't include any harmful rays while viewing your favorite movie.
Huawei did years of research to give you display quality, which is protected and comfy for your eyes. You just need to start Eye Comfort Mode it will mechanically reduce the blue lights and also control the display temperature by adjusting automatically with the surrounding environment giving you perfect experience. So I must say you are going to love its display.
Elevates your hidden power
Huawei MediaPad M5 has been integrated with HiSilicon Kirin 960s octa-core processor that is made by Huawei itself. And you can run the apps on 2.1 GHz with 4GB of RAM and 32GB/64GB storage depending upon your requirement. Moreover, the exciting the fact is it now associated with LTE connectivity. But, the whole apps run seamlessly on Android 8.0 Oreo operating system. It also has a wireless Wi-Fi connectivity option that enables you to stay connected with the world fluidly.
There are countless more features that include the outstanding camera. Yes, the camera is so amazing! It has 13mp rear camera and on the front, you'll get 8mp. Wow! Now capture every moment with high-quality camera features. In the end, how we can forget about sound quality. Well, the audio system comprises of perfect Hi-Res audio, which is standard as per industry. Every small sound is captured flawlessly, keeping the bass sound clearer and compelling listening quality.  The audio has been tuned with well-known audio star Harman Kardon Audio that enables Huawei to deliver quality echo with more bass and no interruptions.

The Huawei MediaPad M5 has four speakers like amplifiers on the edges now listen to your favorite song or the latest blockbuster movie with theatre experience that will drive you away from the world in seconds. It creates 3D sound, which is comfortable, more encrusted, and sharp.

Energy Saver
Before talking about the battery life of Huawei MediaPad M5, let's gain insights into various sensors compacted in this tablet. The list of sensors begins with Gravity sensor that allows your screen to automatically rotate as per the images, videos, etc., you are watching. It also has an ambient light sensor, compass, and gyroscope that give you proper navigation when you are on the road. Along with this, there's a fingerprint scanner as well. Lock your phone with your fingerprint sensor and stay stress-free about your secret data.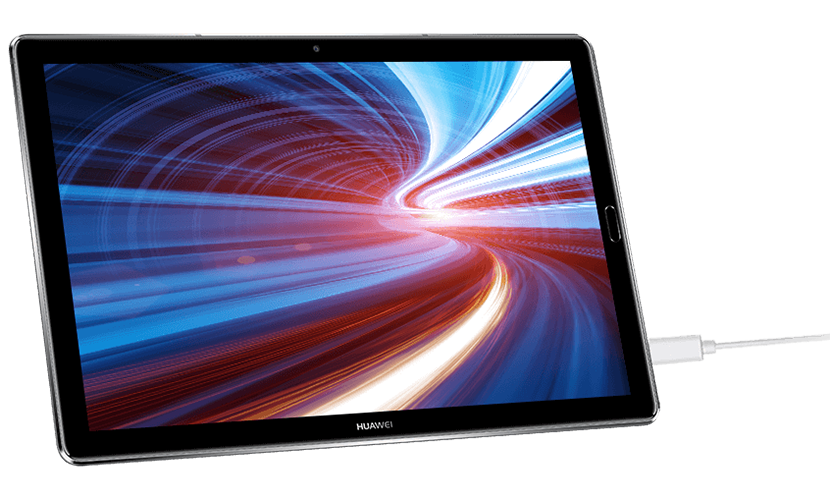 Now let's come to battery life, well, I want you all to hold your breath for a moment to listen this- Huawei MediaPad M5 has 7500 mah battery with fast charging power. Calm down! I know it was so great to hear that! You can fully charge your tablet within 2.9 hours and save you battery by enabling smart-power technology. You can enjoy your trips, and games without even bothering about battery back-up.
And in case, after whole day usage your battery drains down you can easily plug in your charger and wait for 2 hours to get ready for the next trip or next gaming session. Well, 2.9 hours is a not massive time-gap, while having lunch or talking to your friends you can charge your tablet seamlessly. More so, Huawei tablets have the symbol of EnergyStar that save you from emission greenhouse gases. It strictly meets the energy efficiency standards set by the US Environmental Agency.
Verdict
Huawei MediaPad M5 10.8 is an ultimate invention by Huawei against Android tablets in the market. It has been smartly designed and equipped with great features providing users real-time experience. Even the input devices work better in this tablet and it also numerous customization options to users. However, the Google Play store is already pre-installed on the tablet, thereby; running apps whichever you like becomes way too easier and efficient. Besides this, the phone calls with this tablet are seamless unlike other tablets for which you face same or the other obstacles. I would highly recommend Huawei MediaPad M5 10.8 inch those who are much into gaming or loves entertainments it can prove to your best partner. Hurry up and buy one of the best tablets available in the market to enjoy all the features!