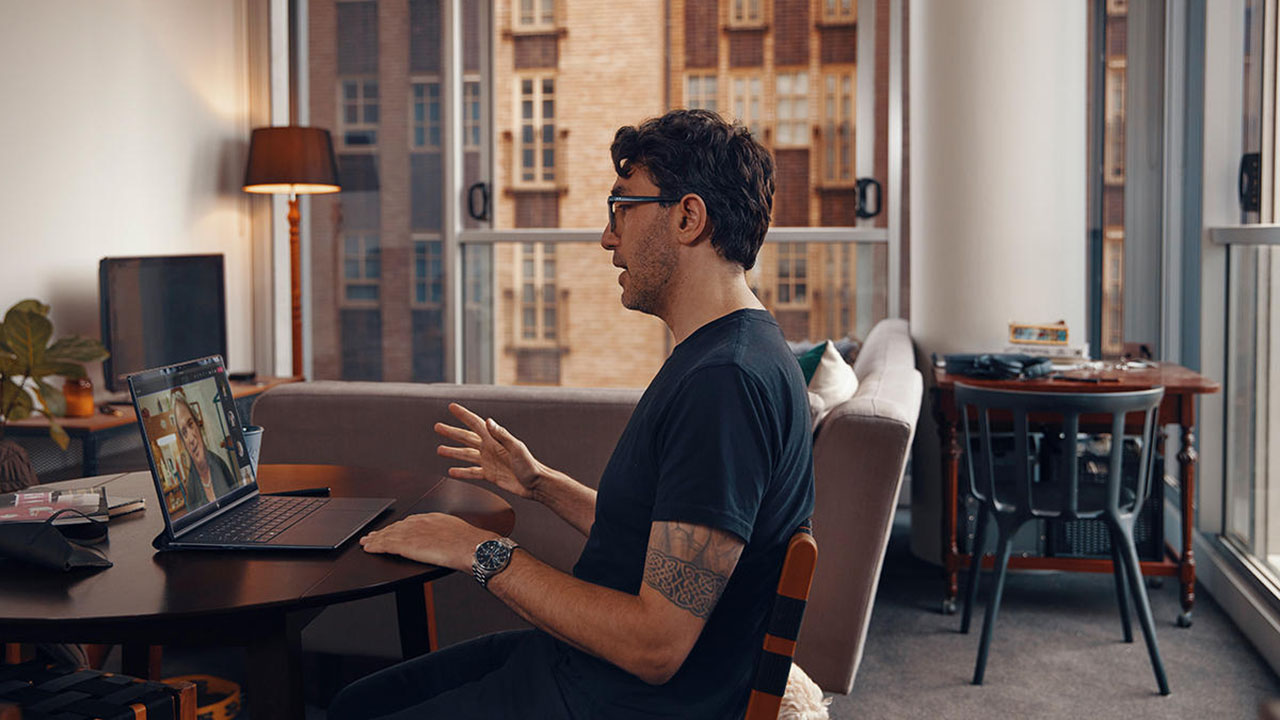 HP added a new member to its Dragonfly family by announcing the Dragonfly Folio G3, a laptop-cum-tablet, which brings the productivity of a laptop and the convenience of a tablet into one device.
This high-tech device boasting all its powerful features and ability to flexibly collaborate from anywhere enables actual productivity in hybrid work environments.
The announcement was made on August 25, 2022, at HP Amplify Executive Forum, HP Inc's (NYSE: HPQ) annual partner road show.
The global tech giant chose the opportunity to make announcements for new devices and solutions to help people flourish and increase their productivity in the present work culture. With the changing work scenario, and expectations of improved work-life balance, companies, and professionals are moving to a more flexible and collaborative style of working, in which people can work from any place of their choice.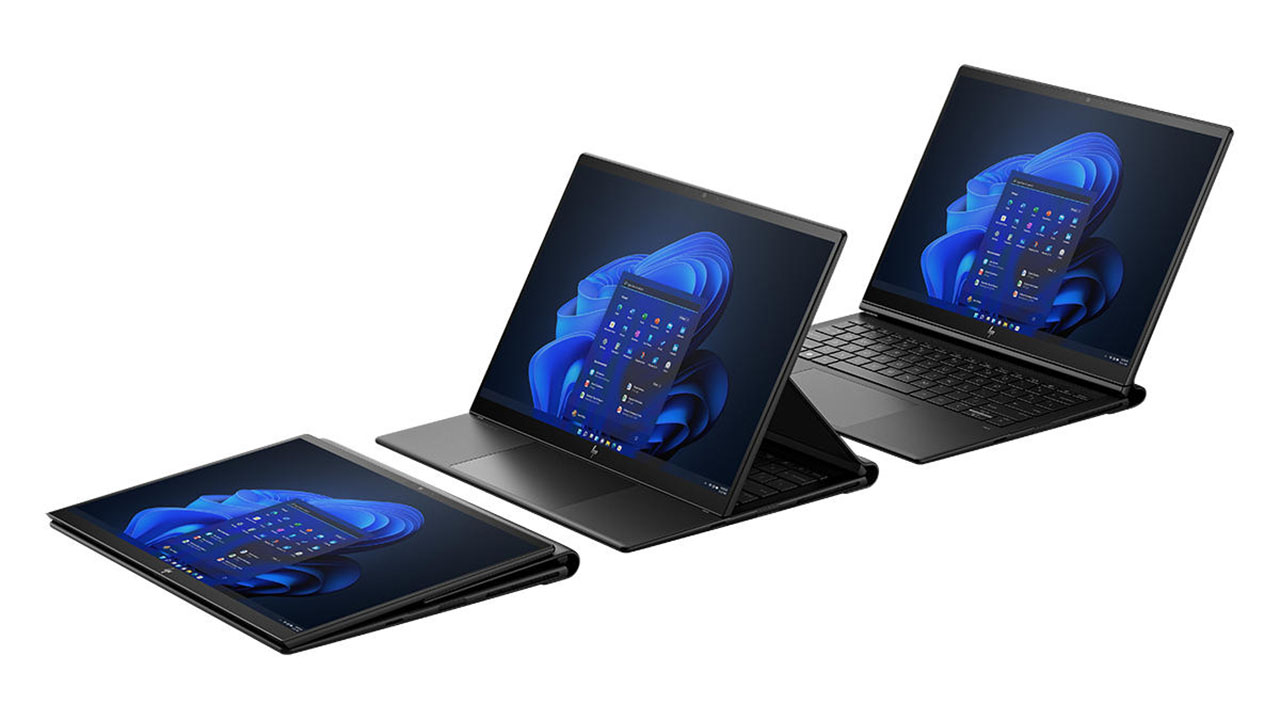 HP using its vast experience in the technology sector, came up with innovative ideas to support the transformation that is taking place in the tech world today.
The company's main focus through all its devices is to empower the IT sector by optimizing the device experience with the power of HP. With an aim to make their contribution to the tech world meaningful, HP introduced the HP Dragonfly Folio G3, a hybrid-ready ultimate convertible PC for business.
Dragonfly Folio G3 can be referred to as a new mobile office from HP that will deliver premium working experiences, bringing more enthusiasm to the work culture. The pull-forward design of the device seamlessly converts the laptop-cum-tablet from a laptop to a tablet.
The device is a combination of technological innovations that equips people with collaborative, creative, and participative thinking, and allows them to work in a space of their liking.
HP Dragonfly Folio G3 is powered by a 12th Gen Intel Core processor inside and supported by an upgraded memory with LPDDR5 up to 32GB of RAM and also comes with 2TB of SSD storage.
Sporting intelligent inking with the HP Dragonfly Folio Pen, the device would be a perfect tool for brainstorming and white-boarding sessions. With features that will enhance the personalized experience, HP Dragonfly Folio G3 is believed to be the most innovative personal device of 2022.
The Folio Pen with wireless charging features can be magnetically attached to the device and boasts three programmable buttons. With super-fast charging of 100% within 30 min, the laptop-cum-tablet would be a great support for long working hours while you are out.
Folio Pen is an ideal tool for those seeking a platform to release their creative potential. The device gives an opportunity for them to capture their imaginations and express them naturally on the HP Dragonfly Folio G3 with the support of the HP Dragonfly Folio Pen.
When it comes to video conferencing experiences, the HP Dragonfly Folio G3 is equipped with excellent collaborative features, enabling you to engage in very productive video sessions.
The 8MP camera captures the natural appearance of the attendees and the 100-degree field-of-view makes the onscreen team collaboration even more convenient.
Additionally, when your sessions are stretched beyond expected, the device's HP Auto Frame keeps you in the frame, while you can stand, move a little, and relax between different sessions and meetings.
Similarly, HP Dynamic Voice Leveling helps in adjusting the volume of voice/audio automatically to keep the volume to a soothing and acceptable level, making it comfortable for all participants, whether sitting close or on the microphone.
Also, AI-based noise reductions are used to eliminate background noise if you are working remotely. You need not worry as the feature can filter outbound and inbound background disturbances.
Furthermore, HP has also thought about the privacy part when you are working from a remote location. The device comes with an HP Privacy Camera that enables you to disable the webcam with the help of a touch button.
Supported by Intel vPro with 12th Gen Intel Core processors, the HP Dragonfly Folio G3 is capable of handling intensively and extremely demanding project applications efficiently.
With 32GB of RAM and storage of up to 2TB, this device from HP increases your performance and productivity by many times. You can also save your battery power for longer sessions with its new HP Auto Screen Dimming feature.
The HP Dragonfly Folio G3 is now available in the market at an initial price of $2379.
There are more interesting and valuable features that will tempt you to go for this most stylishly built sophisticated laptop-cum-tablet from HP.
If you are planning to transform your office experience and convert it into a personalized mobile office, HP Dragonfly Folio G3 allows you complete solutions with the most innovative features to fulfill your desires.
The company is also concerned about the Planet we live in. Hence to protect our future and make the Planet a better place to live, HP has used recycled magnesium, aluminum, and ocean-bound plastics to build its Dragonfly Folio G3, the most innovative device of this year.