Ever encountered the frustrating situation where Instagram is not showing the Reels option? You're not alone! Many users have faced this issue and found themselves scratching their heads in confusion. Hence, with this guide, we will look at why Instagram is not showing the Reels option and how you can solve it.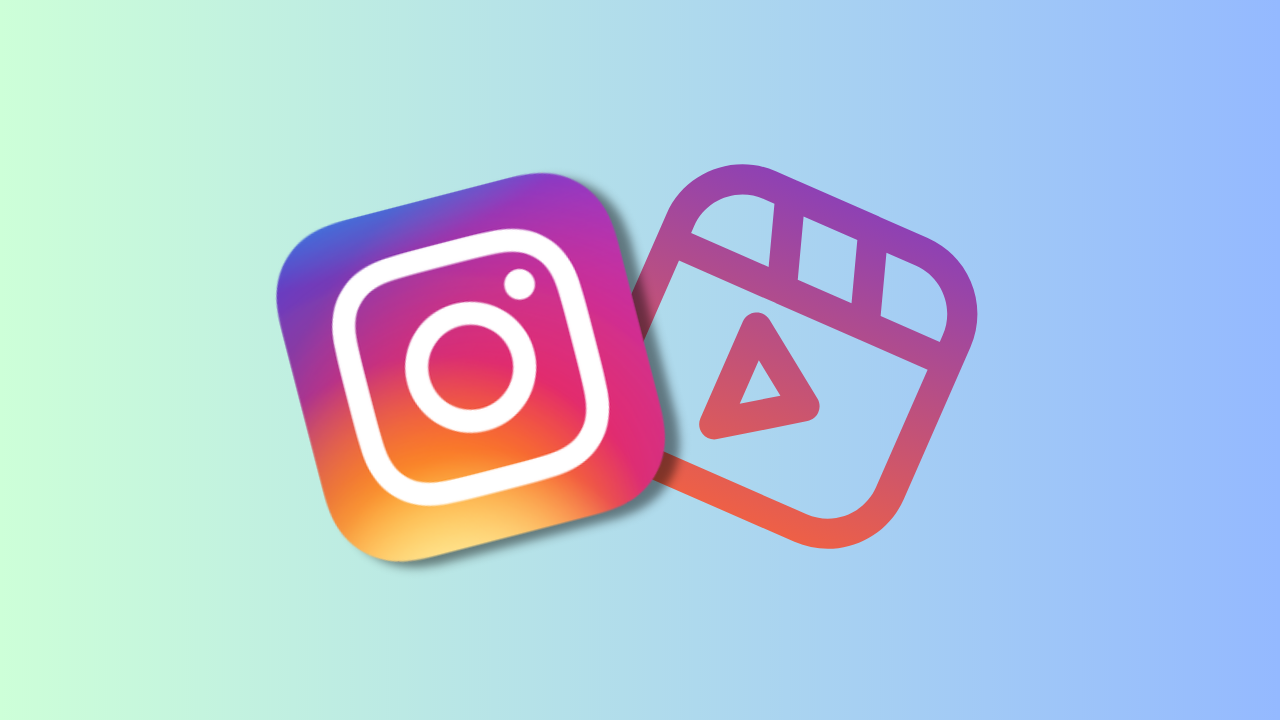 Reels allows users to view, create and share short, engaging videos. However, it seems like some users are wondering why my Instagram is not showing Reels option. Whatever the reason is, it is disappointing and annoying to have this issue. Don't fret! This guide will fix this issue once and for all. 
Reasons Why Instagram Not Showing Reels
There might be many reasons why Instagram app not showing Reels option. Hence, we have mentioned some possible reasons below.
Outdated App Version: Reels is still one of the latest versions added to the app. Hence, If you are using an outdated version of the app, it might not include Reels with it.
Poor Internet Connectivity: Instagram is an internet-hungry app, and hence, slow or unstable internet connections can prevent certain app features, including Reels. Try to turn on/off the Wi-Fi connection or switch to mobile data.
Region Restrictions: Instagram sometimes releases new features, like Reels, in specific regions before expanding them globally. If you are in a region where Reels has not been launched yet, you won't see the option. You can check the official support page to see if your region has access to Instagram Reels.
Technical Glitches or Bugs: Temporary technical glitches or bugs can also cause the Reels option to disappear. In such cases, updating the app to the latest version can help.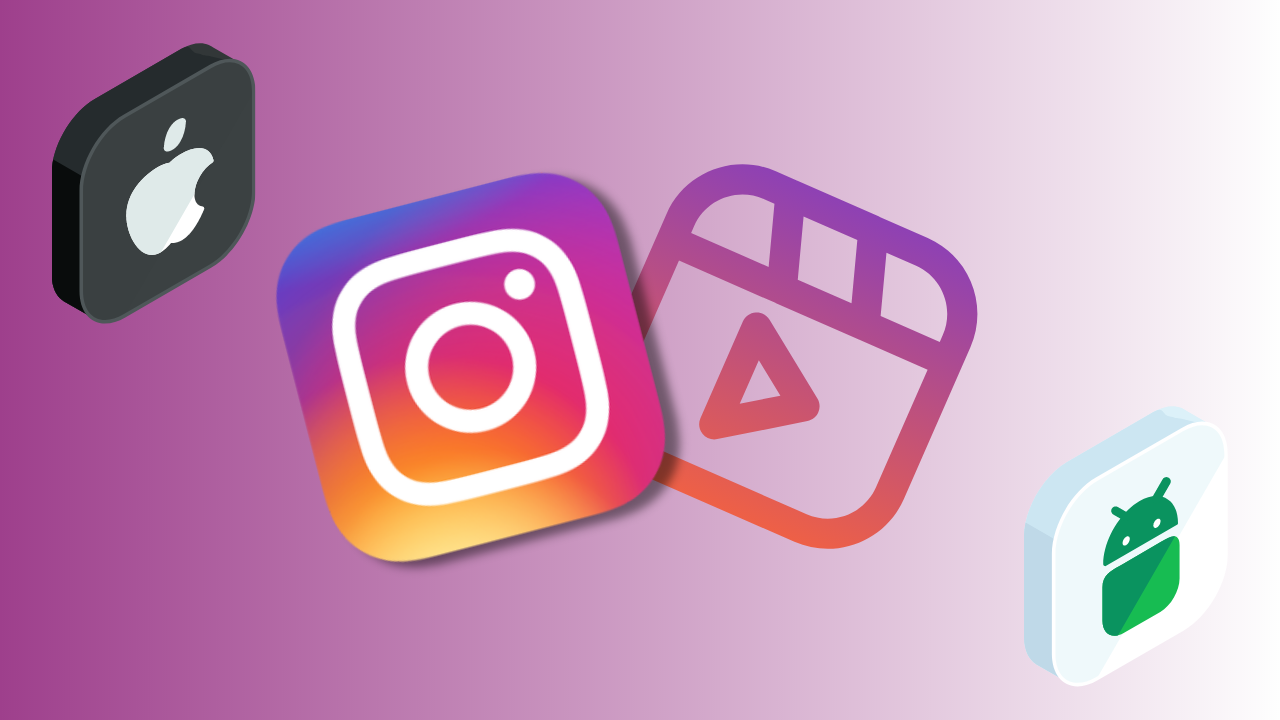 Account Violations: If your account has violated Instagram's community guidelines or terms of service, certain features, including Reels, might be restricted.
Limited Testing: Instagram sometimes tests new features on a limited audience, so not all users may have access to Reels during the testing phases.
Check Device Compatibility: Ensure your device meets the minimum requirements for accessing Reels. Older devices may not support the latest features (e.g., iOS 11 or Android 6.0). To solve this, try to update your device to the latest OS version.
Disable VPN or Proxy: If you're using a VPN or proxy service, disable it and try accessing Reels again. Sometimes, these services can interfere with app features.
As an easy fix, try to uninstall and reinstall the app and see if that helps. Reinstalling the app will also clear the app cache as well as let you experience the latest version of the app. You can also restart the device to make the changes to take effect.
Fix Instagram Account Is Not Showing Reels Option
Now that we know there are a numerous factors that could be responsible for the absence of Reels on your Instagram app, let us look at some of the best solutions.
1. Check for Instagram Server Outages
Sometimes, the Reels may not be available due to server outages on Instagram's end. Check the status of the app on social media platforms or outage-tracking websites. You can check if Instagram is down by using the link below.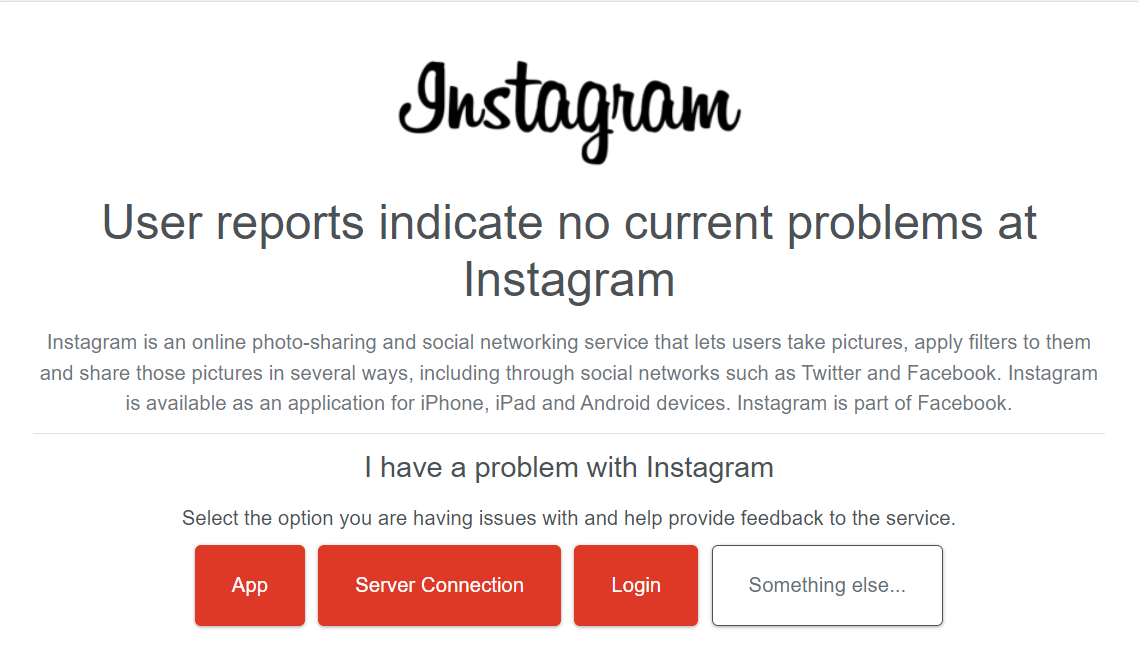 2. Update Instagram App
As mentioned earlier, you might be on an outdated version of the app and hence cannot access the feature. The best solution is to update the app. Along with that, updates often include bug fixes and new feature releases. Here's how you can update the Instagram app to the latest versions.
Step 1: Open App store (Google Play Store or Apple App Store).
Step 2: Search for Instagram and open the app page.
Step 3: If an update is available, tap Update.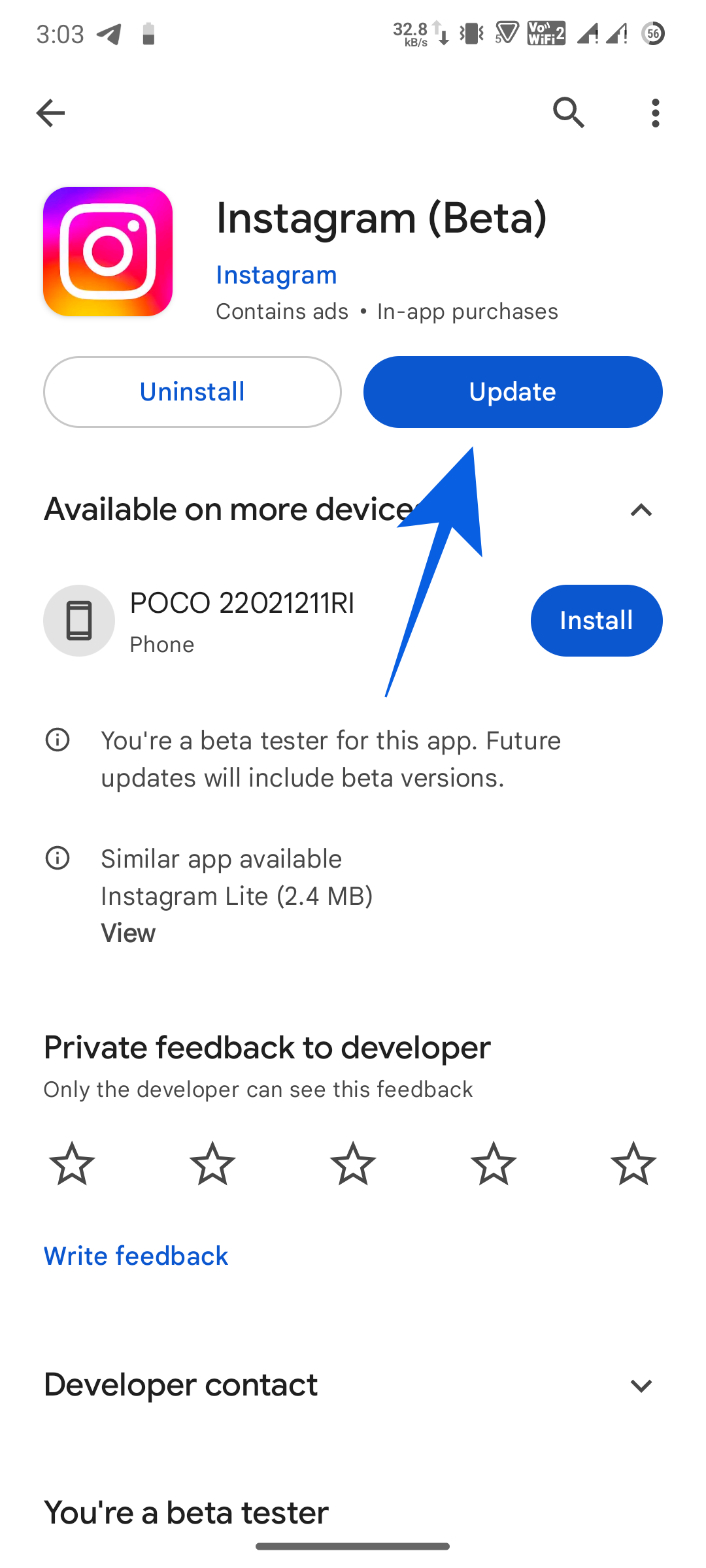 After the update, you can check whether the Reel option is showing.
3. Clear Cache of Instagram on Android
Cache files help in app load times, but when they accumulate over time, it will affect the app's performance. Clearing the Instagram app's cache can resolve these glitches:
Note: The steps and options might differ based on the devices and Android versions.
Step 1: Open Settings and tap Apps.
Step 2: Choose See all X apps, where X stands for the number of apps.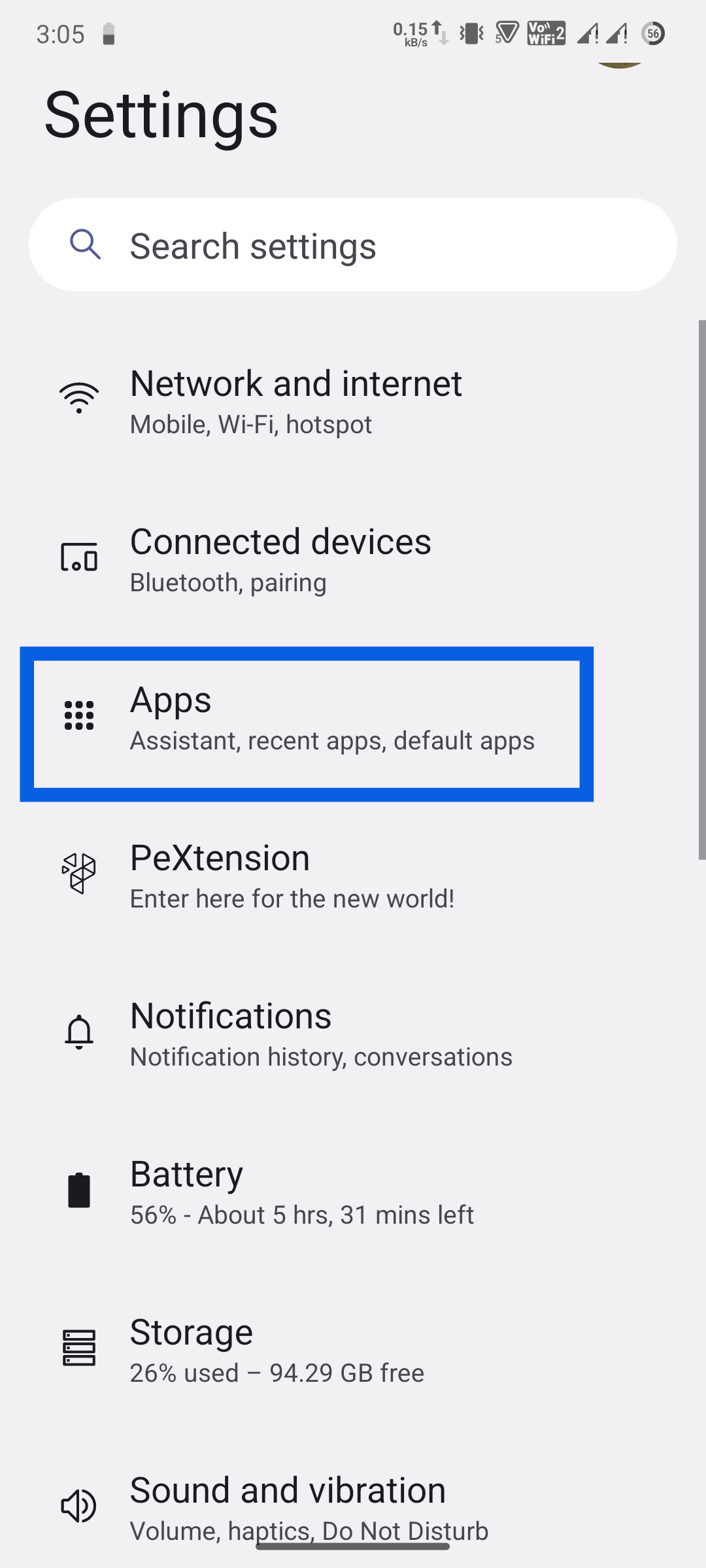 Step 3: Tap Instagram > choose Storage & cache.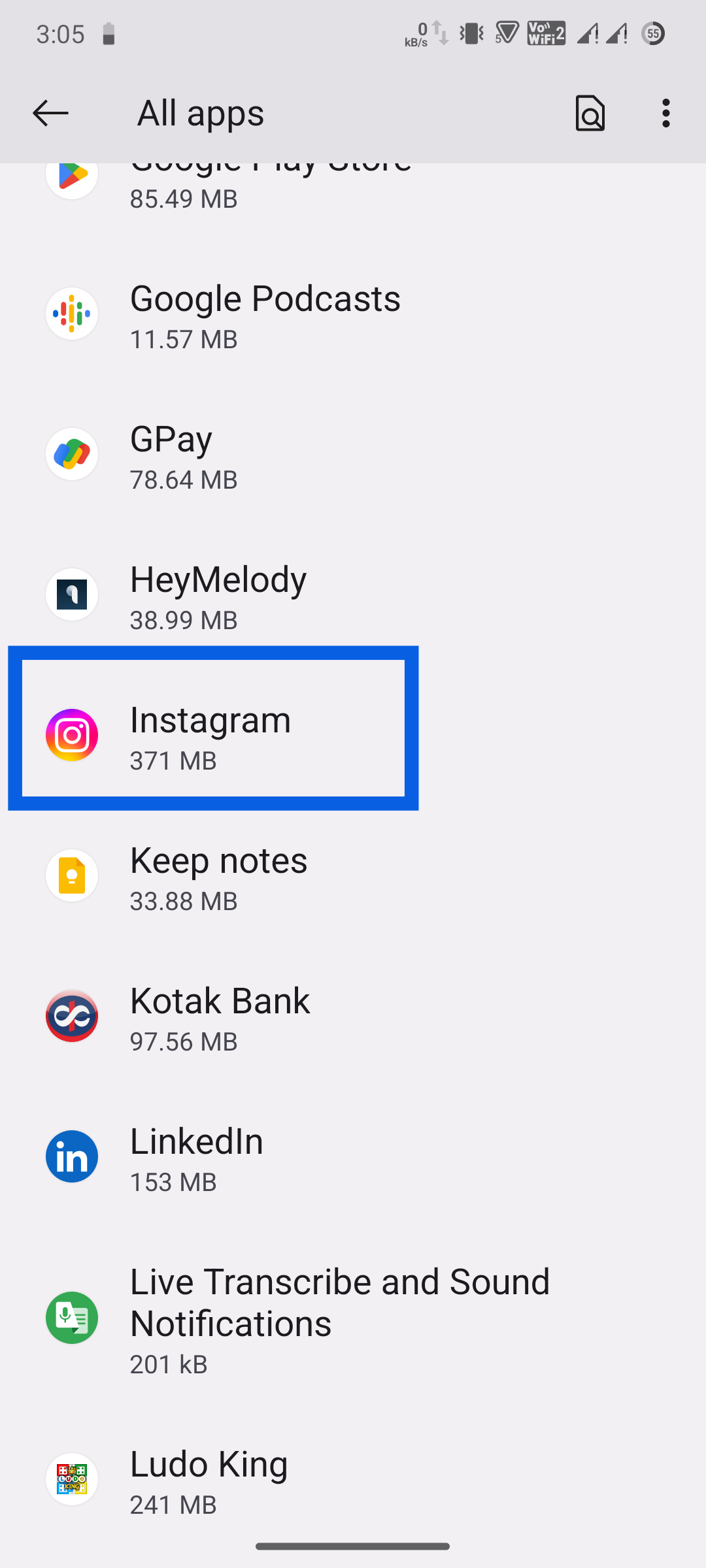 Step 4: Choose Clear cache.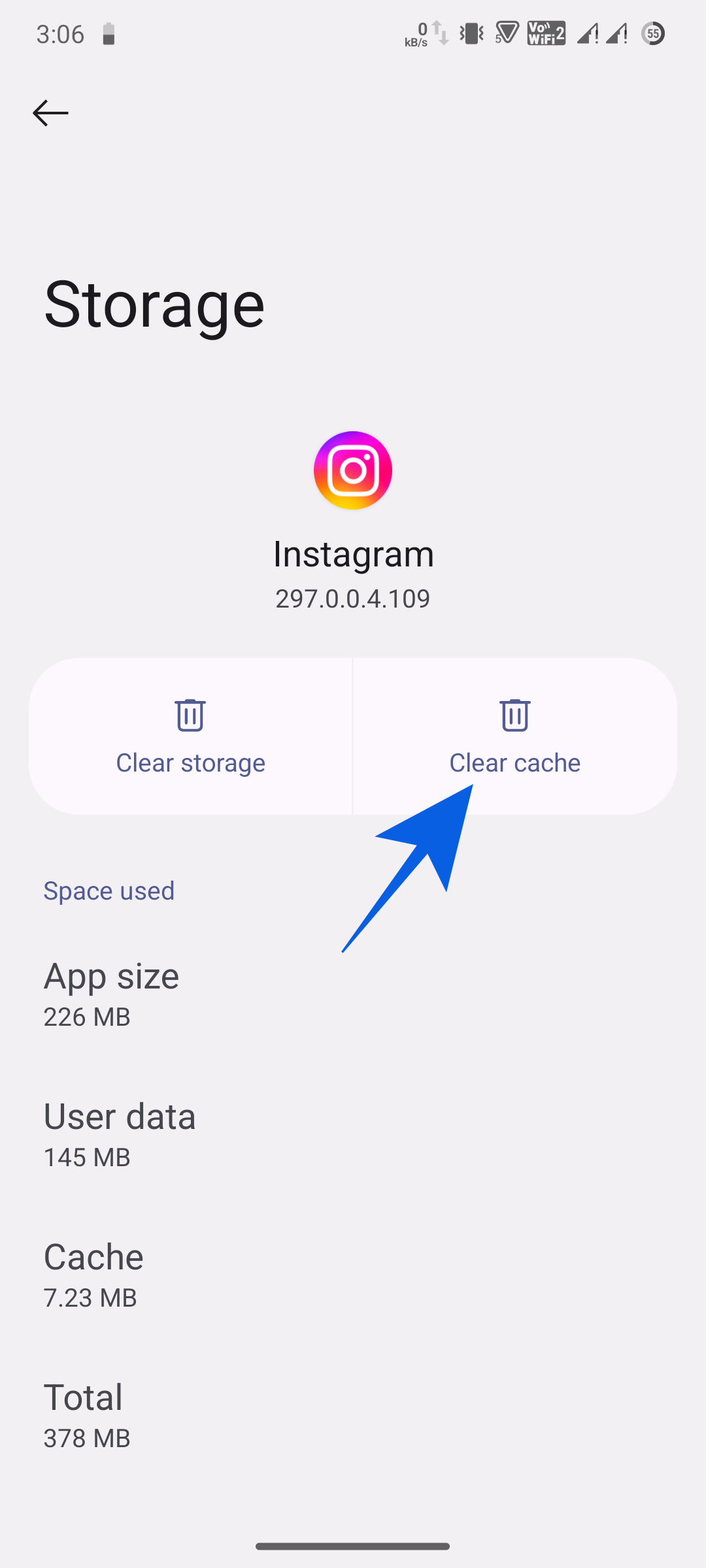 Note: If asked, tap Confirm to make the changes take effect.
4. Log Out and Log In
Log out of your Instagram account and log back in. This action refreshes the app's settings and permissions. To log out and log in on Instagram, follow these steps:
Step 1: Open Instagram > tap your profile picture at the bottom right.
Step 2: Tap on the three horizontal lines at the top right corner.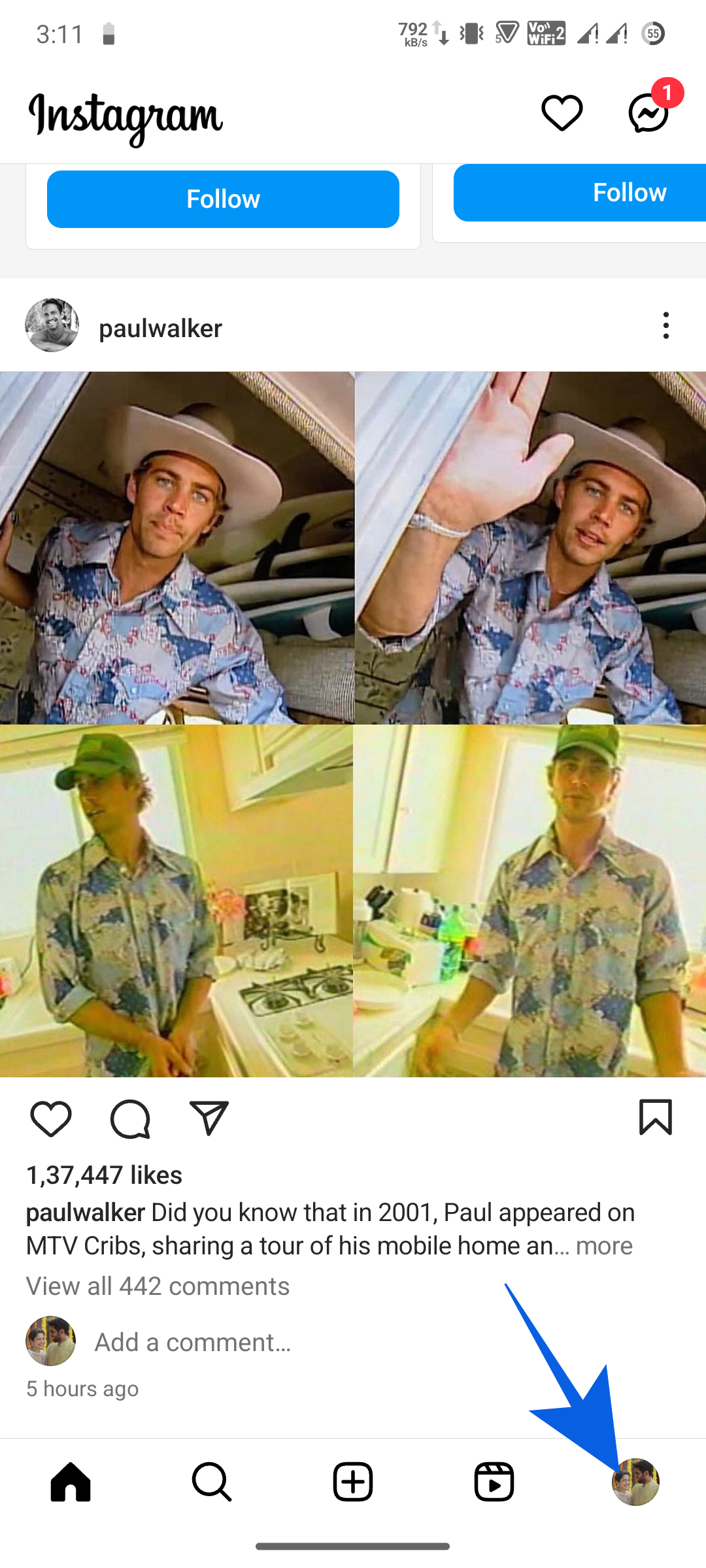 Step 3: Choose Settings and privacy.
Step 4: Scroll to the bottom and select Log Out (or "Sign Out").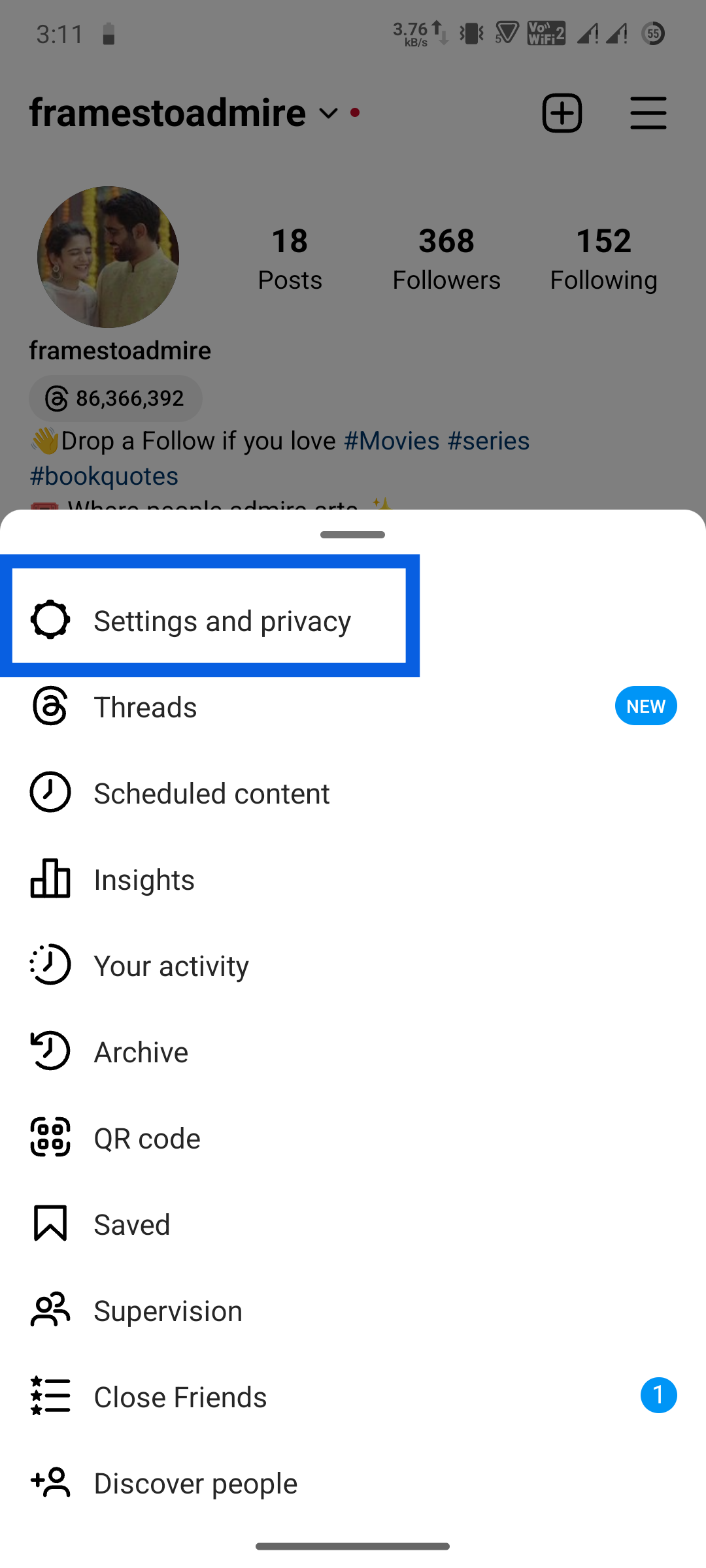 Step 5: Confirm the logout.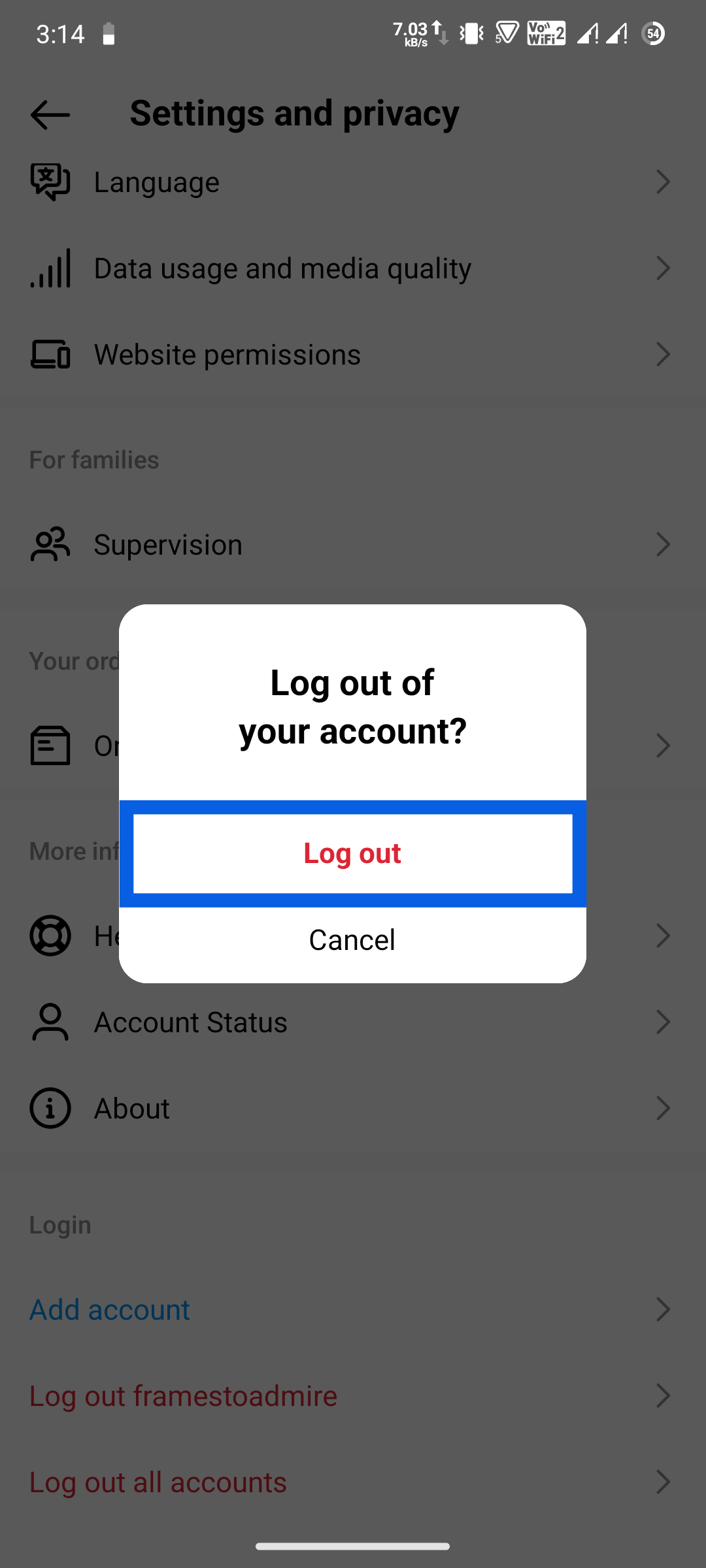 Once you log out, enter your login credentials to log back in. If you don't know the login details, you can tap forget password.
5. Switch to Business or Professional Account
If you have a personal account, consider switching to a business account. Some features may not be available for personal accounts. To switch to a business account on Instagram if the reel option is not showing, follow these steps:
Step 1: Open Instagram > go to your profile > tap the three horizontal lines at the top right corner.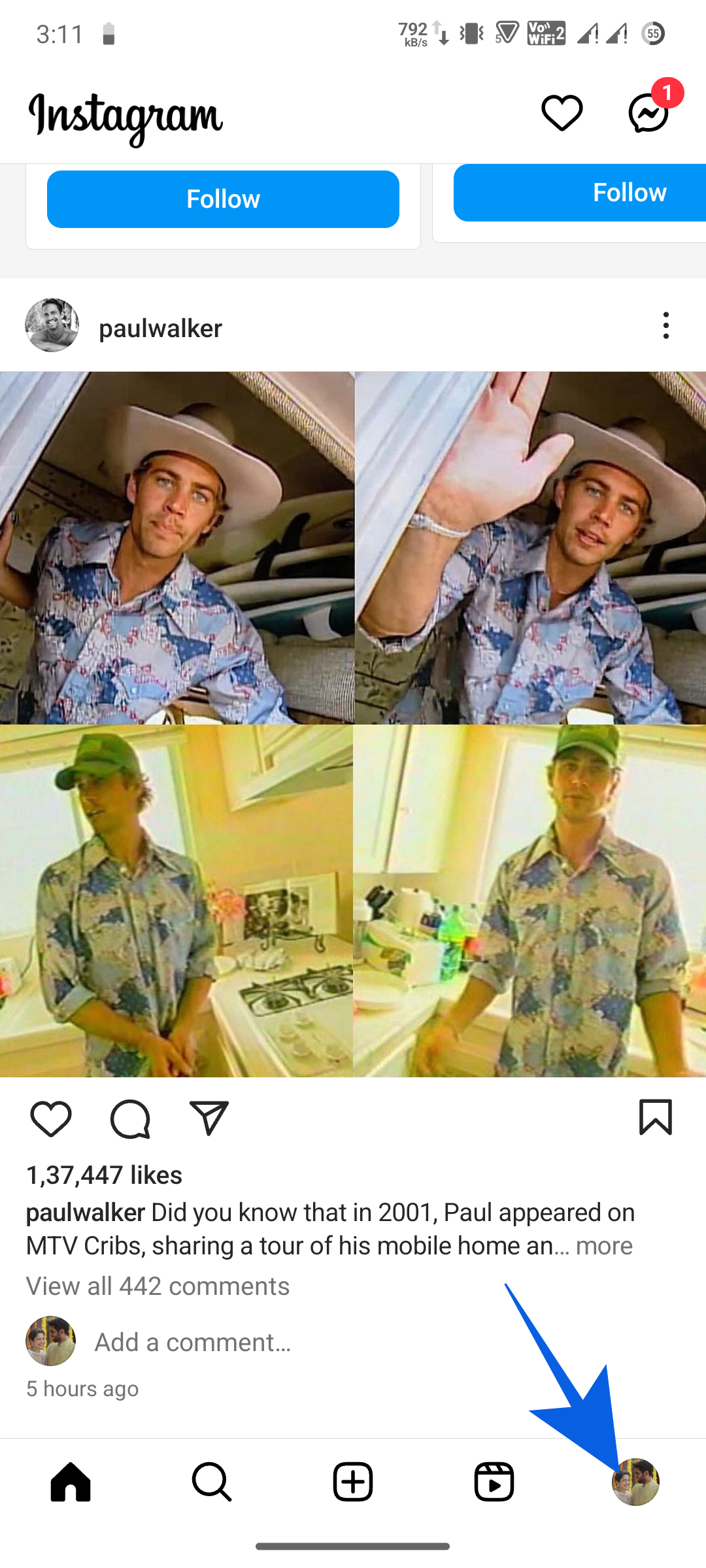 Step 2: Select Settings and privacy > tap Account type and tools.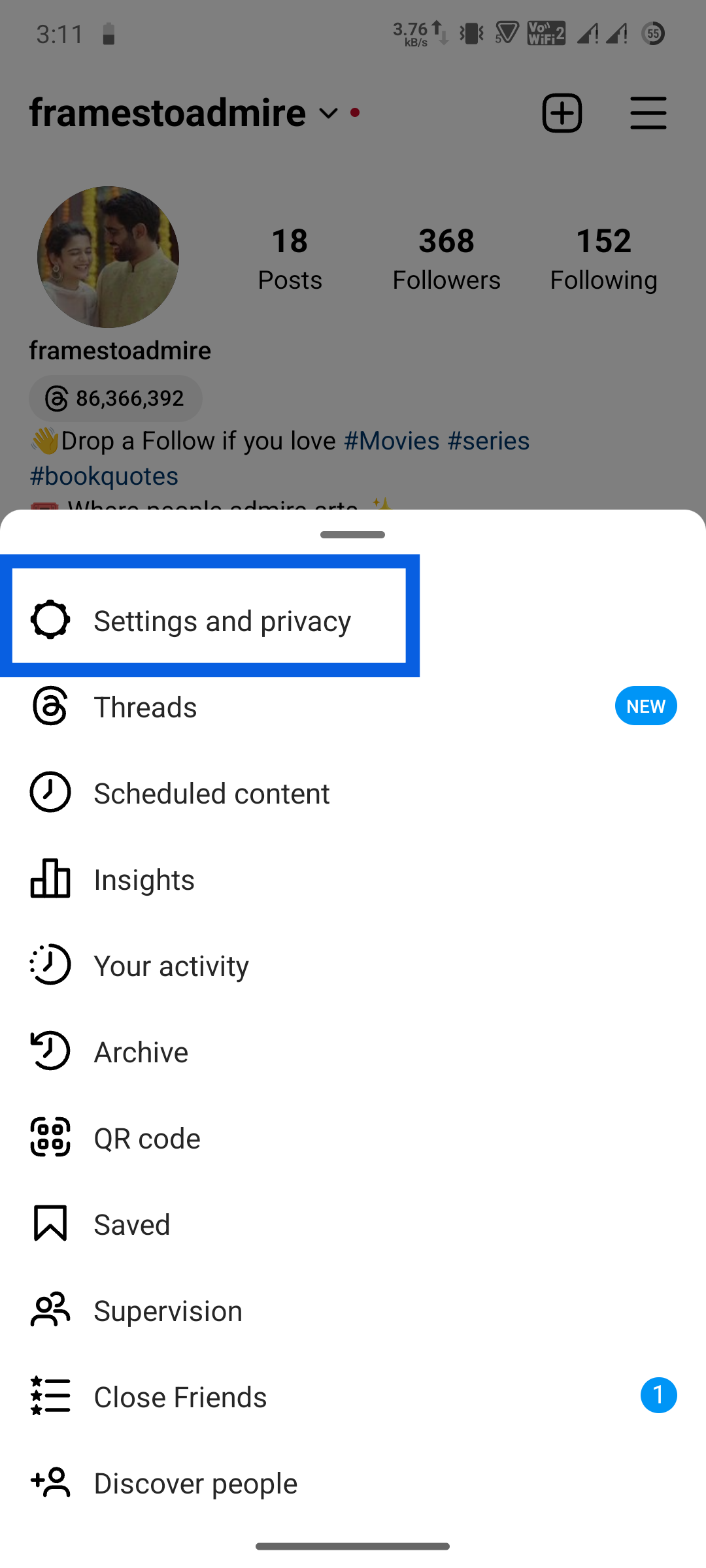 Step 3: Choose Switch to professional account.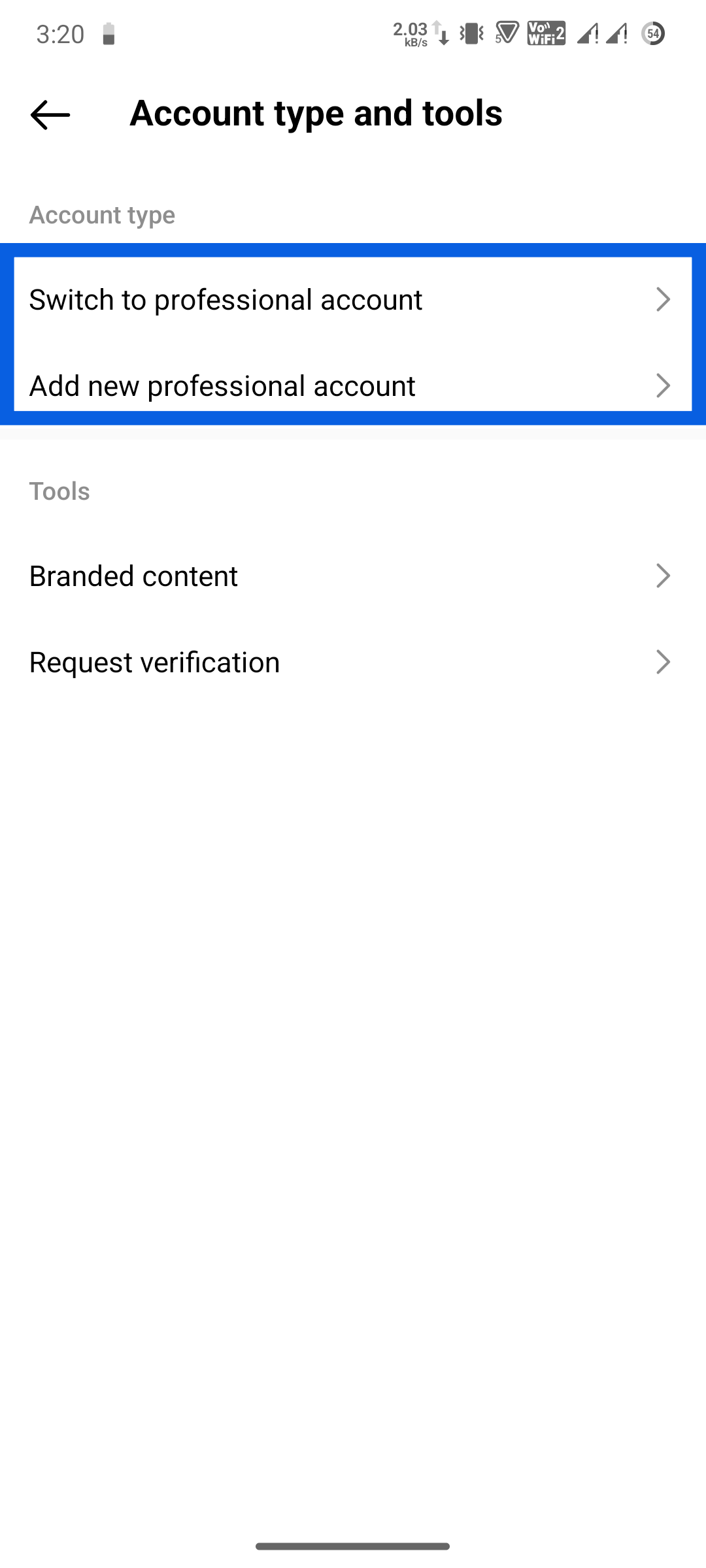 Step 4: Pick the Business option and connect your account to a Facebook page if prompted.
Step 5: Complete the setup by adding relevant business information, and your business account will be set up.
Tip: This is only a one-time step, and you will be able to switch easily by following the above steps until step 3.
6. Check and Enable Instagram App Permissions
Ensure the Instagram app has the necessary permissions to access your device's camera, microphone storage, and many others, as these are essential for Creating Reels. To check app permissions on Instagram, follow these steps on Android.
Note: The steps may vary based on the OS version and the Android phone you are using.
Step 1: Open Settings > select Apps or Applications.
Step 3: Choose See all X apps, where X stands for number of apps.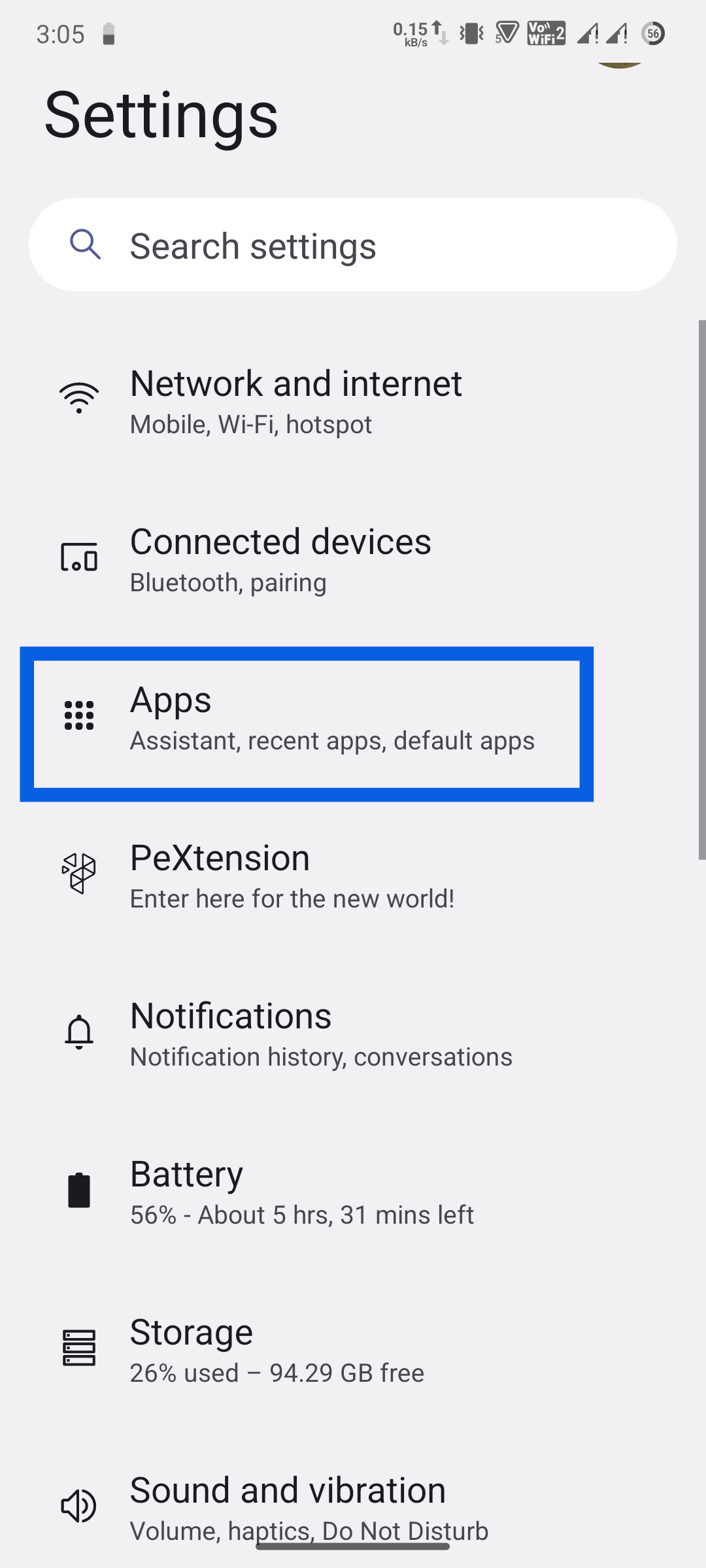 Step 4: Find and tap Instagram .
Step 5: Tap Permissions or App permissions.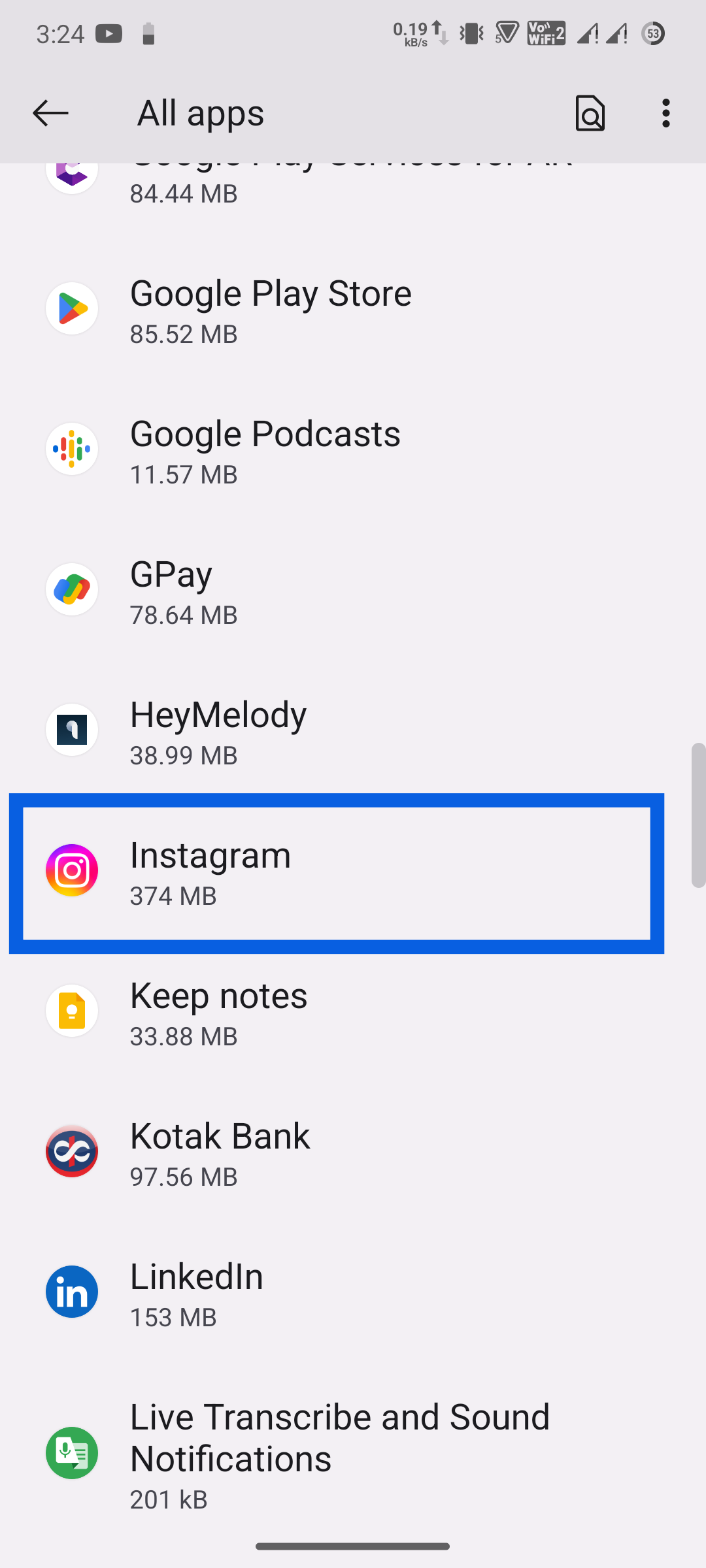 Step 6: Add permissions such as Camera, Microphone, and Storage.
If needed, you can also enable the rest of the permissions.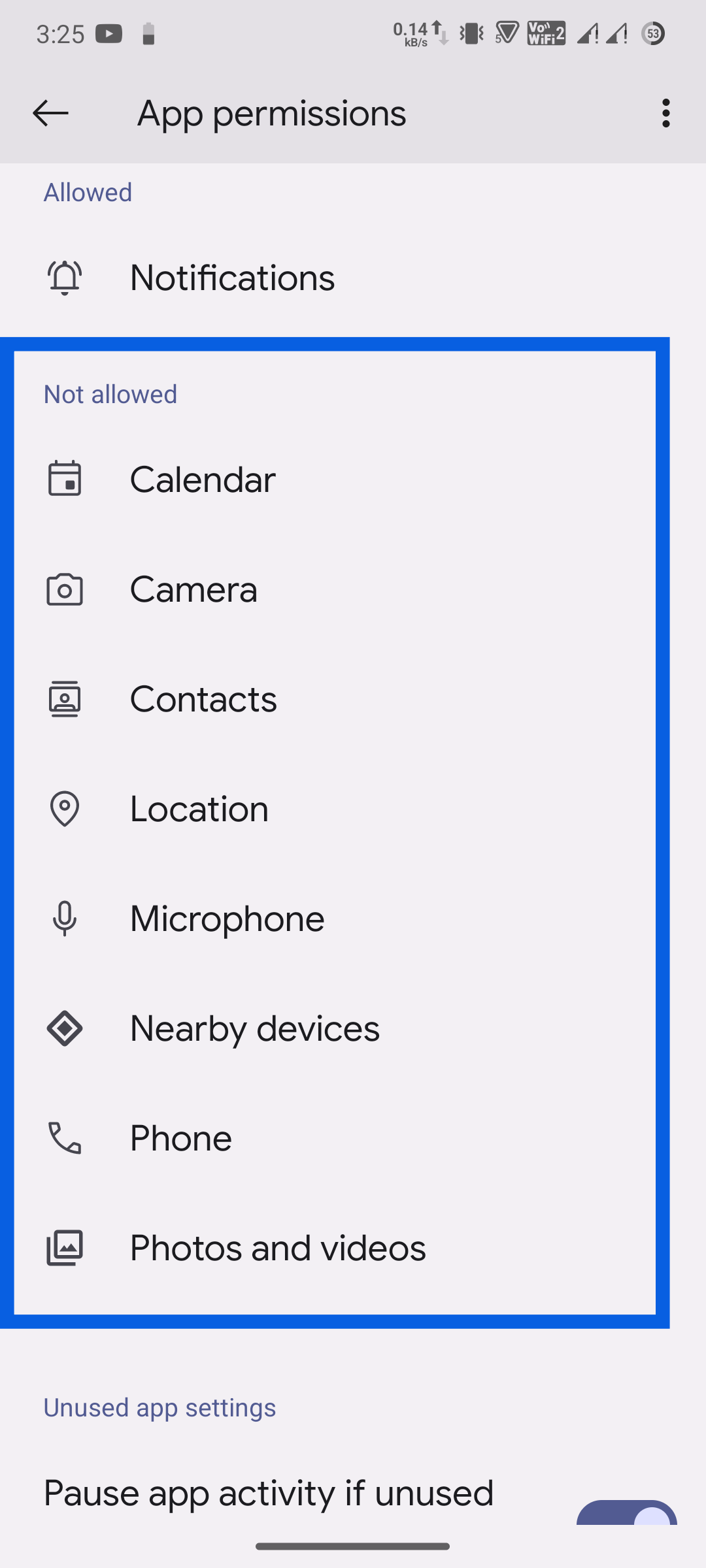 As for iPhone, Open Settings > tap Privacy & security. From here, choose the permissions you want to give and toggle on Instagram.
7. Report the Issue to Instagram
If none of the above steps work, contact Instagram's support team to report the issue. They may provide further troubleshooting steps or insights into the problem. To report Instagram is not showing reels issue, you can shake your device and choose Report a problem. If you can't see the option, follow these steps:
Step 1: Open Instagram > tap your profile.
Step 2: Tap the three horizontal lines (hamburger menu) in the top right corner.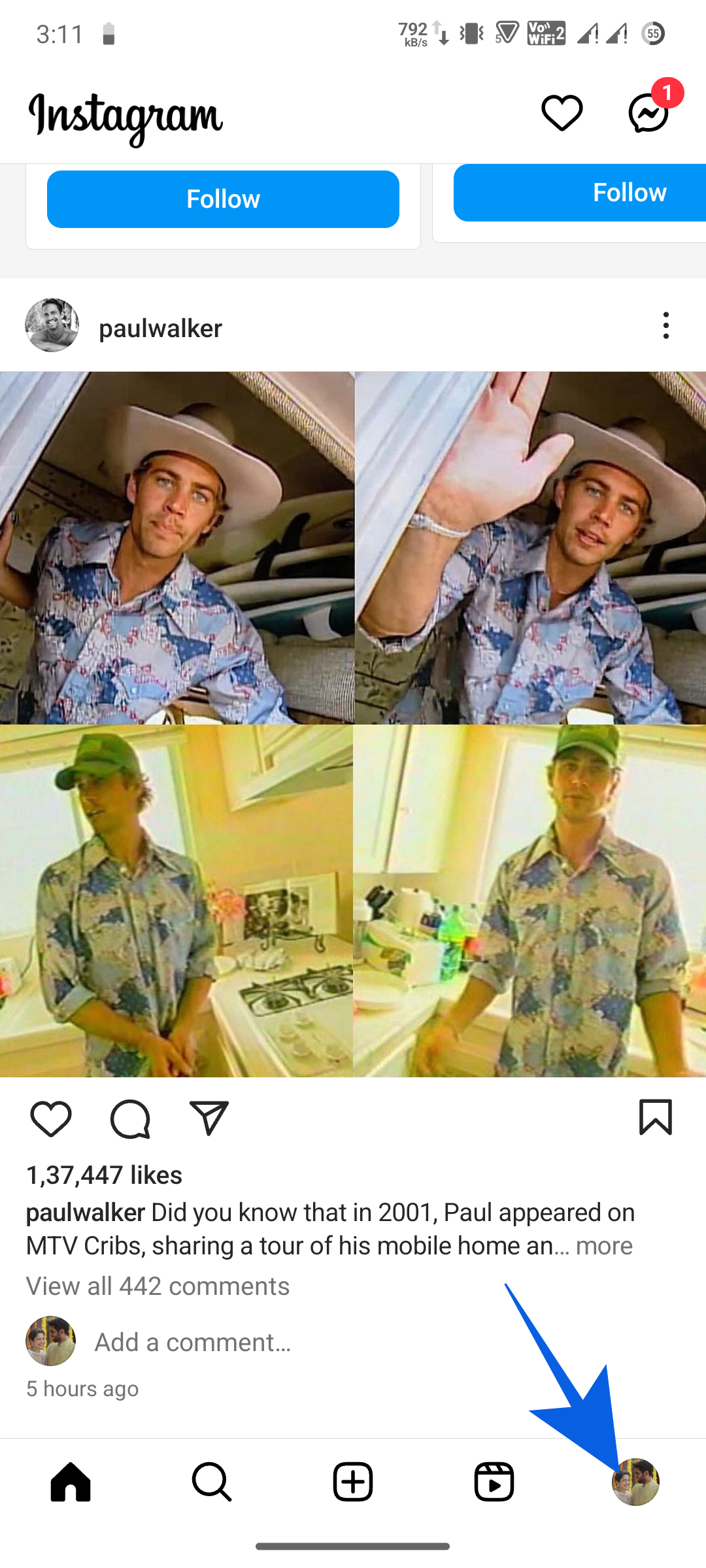 Step 3: Go to Settings and privacy > Help.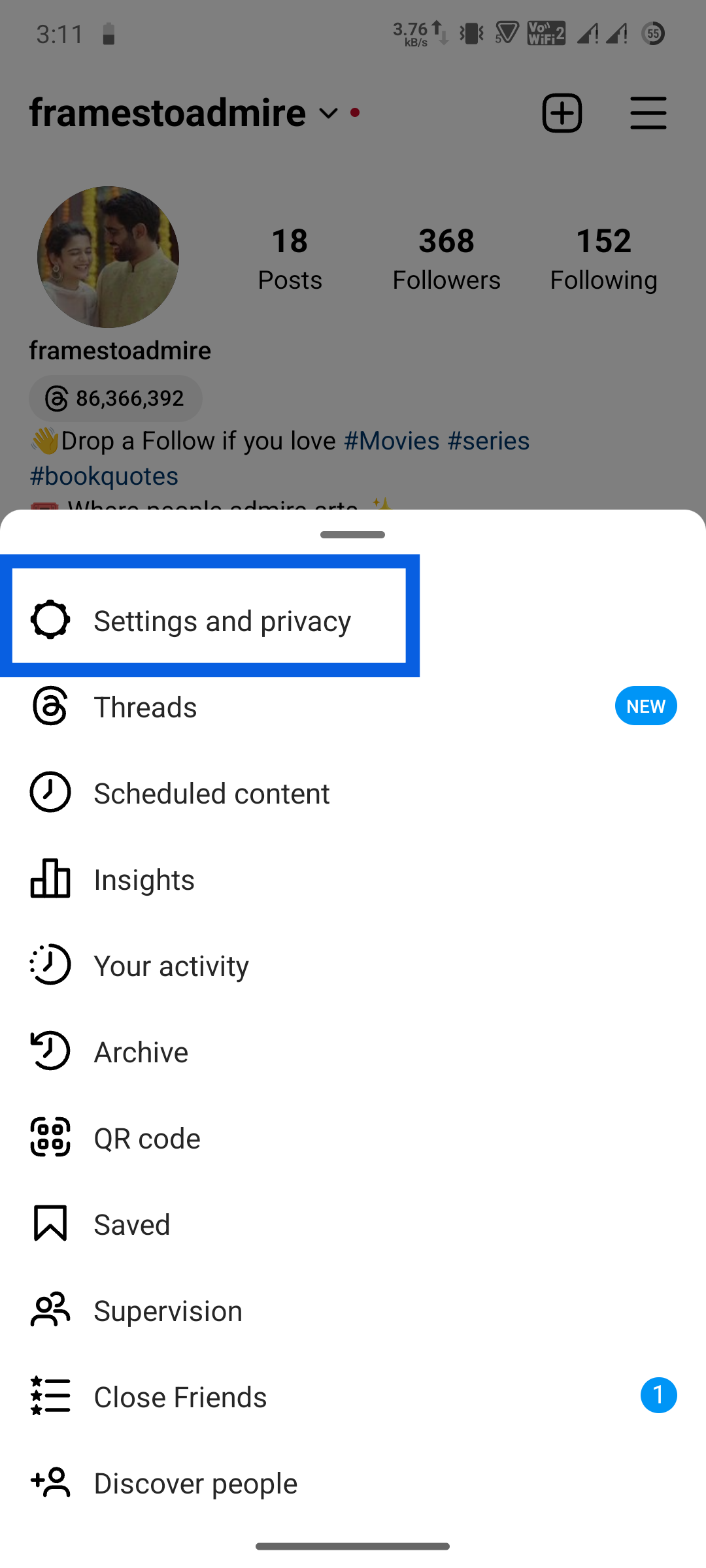 Step 4: Tap Report a Problem and select Report a problem to confirm.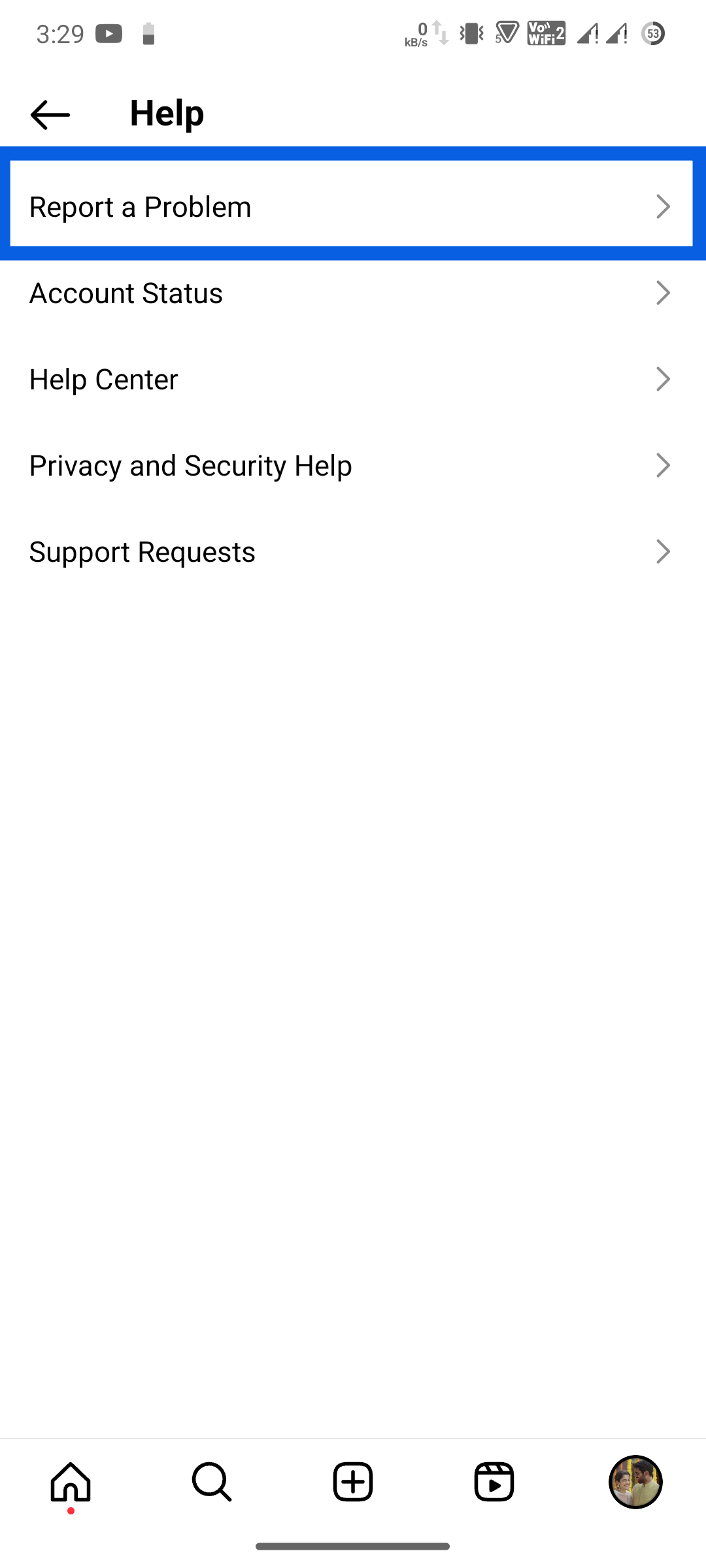 Step 5: Follow the steps annd describe the issue briefly, mentioning instagram is not showing reels.
Step 6: Submit the report, and Instagram's support team will investigate the problem.
FAQs on Can't See Reels Option on Instagram
1. How do you make a reel go viral?
To make a reel go viral on platforms like Instagram, focus on creating high-quality, engaging content that resonates with your target audience. Incorporate popular and trending hashtags relevant to your content to increase discoverability. Collaborate with influencers or accounts with a larger following. Be consistent in posting and authenticity, and always improve.
2. How long can reels be?
As of writing this guide, Instagram allows Reels that can go long as 90 seconds (1 minute and 30 seconds)
3. How to download Reels 2023?
All you have to do is tap the share button and then choose Download. You will be able to view the Reel on your device.
Enjoy Reels
The issue Instagram is not showing the Reels option can be addressed through various troubleshooting steps. By following these measures mentioned in the guide, we hope that you were able to fix the issues and view the Reels option on your feed again.