Hoozo has come up with an ultimate tablet that customers are going to admire forever. This tablet is the brightest star in the low budget market winning the heart of customers with its alluring and inventive features. It is specially introduced for gadget lovers who love changing their tablets every now and then. You can flaunt about your tablet with your friends because it is that exciting. And the attractive factor of this tablet is it cost, I mean seriously you'll get so many things at such a low price.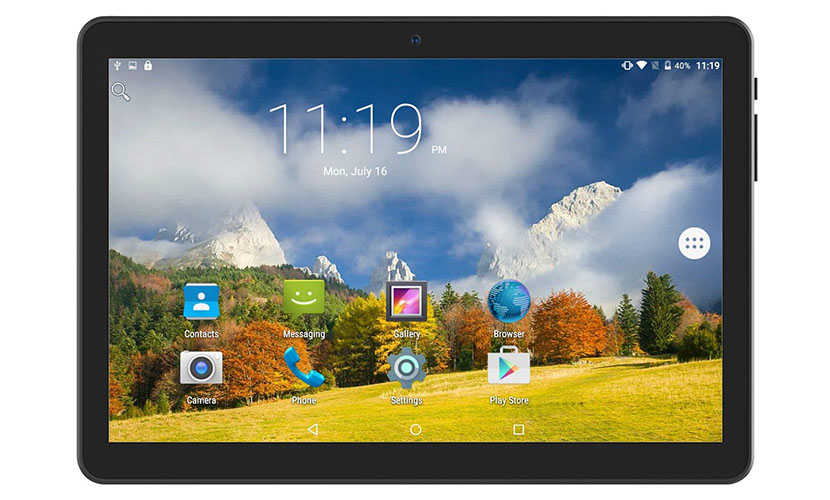 Even parents are purchasing this tablet for their college-going kids to make their college life more accessible as they can share or make notes on this tablet without any hassle.
Don't forget to glance over its features mentioned below:
Big screen, great design
Hoozo has a big touch screen of 10.1 inch that carries a resolution of 800 x 1280 IPS display that offers you vivid colors and best wide viewing experience. Now watch your favorite videos, shows or movies on your tablet seamlessly, and you will enjoy it as you are getting a more prominent display with a high resolution and sensitive touch. More so, for making this tablet an ultimate source of entertainment, it has pre-installed Google Play store with millions of applications allowing you to download your favorite one and make your each day pleasurable and of joys.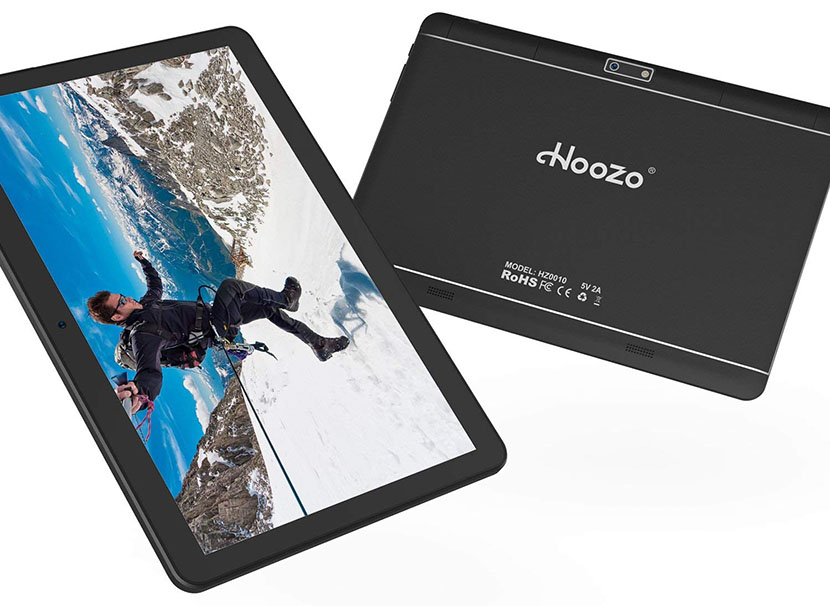 The design of the tablet is very stylish with a dimension of 9.48 x 6.59 x 0.34 inch and weighs only 1.85lbs and is in black. No more colors are available in this tablet. It is quite thick and has curvy edges that give you comfortable and perfect hold over the tablet so that you can flaunt between your friends without any issue.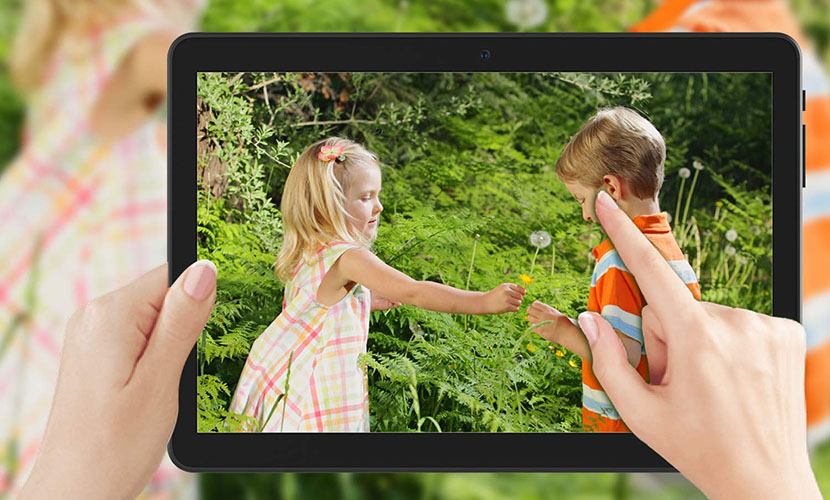 And the magic of display you can see when you use the camera of Hoozo 10inch 3G tablet. Yes! It has dual cameras of the 2MP front and 5MP rear that allows you take pictures and record video so that you can capture every moment of life on a bigger screen. The picture quality on the screen is highly visible as it will always remind of you those days forever. You can make Skype calls to your loved ones and like they are beside you!
Boosts overall tablet performance with great technical features
Hoozo 10 inch 3G tablet runs on Android 6.0 Marshmallow, well this factor is quite hurtful as it is not the latest version. But it has the capability to upgrade quickly in the next most recent version that comes in the market. What boosts the tablet performance? Well, the tablet is equipped with 1.3GHz quad-core processor with 1GB RAM and 16GB inbuilt memory, which is expandable up to 64GB. So now you can maintain the overall efficiency of your tablet with faster processor and great storage features.
More so, you can connect your tablet with wireless accessories like mouse, keyboard, printer and headphone providing you flexibility. And the interesting feature of the tablet is it has dual sim feature, you can use 2/3g sim cards in any of the slots and stay connected to the data network as it allows you to use internet data of both the sim card without any hassle. You also get an option of microSD slot for expanding your storage capabilities. Now you can click pictures as much as you want without any worries about the battery. The tablet also has Wi-Fi capability and Bluetooth that keeps you allied and help you share your files instantly. With USB port you can charge your tablet, or you can use it connect with your desktop or transferring data immediately. The device also supports GPS feature that allows you to make use of Google Maps even when you are offline so that you can reach home safely while getting lost somewhere.
Durable battery backup and in-built sensors
If we talk about the battery of this phablet, it is quite average. It has 4500 mAh battery that lasts up to 6-7 hours with continuous surfing and watching the online shows on Netflix or YouTube. However, the lasting of the battery entirely depends upon your usage. If you are purchasing a tablet just for basic browsing or for collecting gadgets, then I don't think the battery will drain so fast, and it will hardly matter. In the case of surfing and watching videos or shows, people with this usage may get hurt by the battery.
Still in this modern world, using power bank has become common as people are never stuffed with battery backup. So if you are one of them who usually carry a power bank with them, then the battery is not a big problem for you. It has fast charging capability as well, but that's not super fast that with a blink of an eye your battery will reach 100%, but for sure, your battery will be charged 50% in an hour to keep you active always in any condition. Furthermore, the tablet also includes G-sensor you watch your shows properly in their most comfortable angle.
Final Words
Hoozo 10inch 3G tablet is an excellent choice for individuals who are looking for low budget tablets with maximum features. Hoozo is meant for them! It gives you so many things that you might have not even expected. However, the reviews for Hoozo have been quite positive so far! They are actually gaining a huge market in this highly competitive era. You know the competition in the market is so tight with innumerable options, but many buyers are actually praising this tablet apart from so many options available. Well, defining their viewpoint can be challenging as everyone has their own thinking. So I would suggest every individual read this review to purchase this tablet and let us know what you think about it! As this feedback will help us to improve ourselves and come up with a better product that meets your requirements. It is a very low-budget tablet so purchasing it won't cost you much. Your feedback is important to us. So hurry up and grab this tablet today!