The common perception prevailing in the world is that lower or medium range devices neither offer you nice look and feel nor adequate performance whereas high-end device gives you the beautiful appearance and may be performance as well but your pocket doesn't allow you to own that device. Fusion5 104A 10-inch android tablet seems to be perfectly designed device which gives you the attractive look and brilliant performance at a very reasonable price.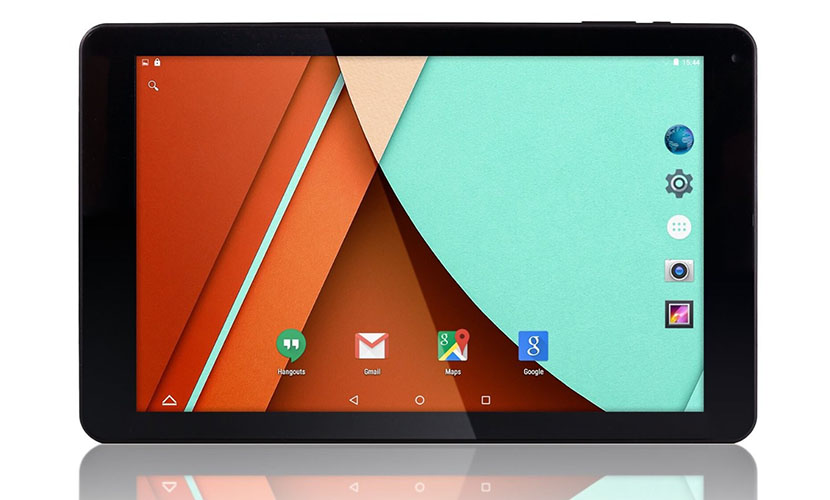 An upgraded version of Fusion 5 features slim, sleek, and lightweight all-metal chassis, power-packed hardware unit, vivid IPS touchscreen display, dual cameras, and a good amount of storage space to attract the consumers straightaway. Power derived from MediaTek MT8163 64-bit Quad-Core processor with the support of 2 GB RAM enables you to perform your daily tasks, watching movies or videos, and games smoothly and break free. Enjoy vibrant pictures and exceptional graphics quality on 10.1-inch IPS screen. The combo of front and a rear camera allows you to perform various tasks like business calls, video calls with family or friends, scanning documents, or clicking photos. Storage front is loaded with inbuilt 32 GB memory plus up to 128 GB expandable through Micro SD Card. Many other advanced functions like metallic finish, 6000 mAh battery, Android 5.1 Lollipop, wireless connectivity, and affordable pricing makes this tablet highly desirable.
Also Read: Fusion5 T60 11.6-inch Windows 10 Tablet PC Review
Overview and Design
Fusion5 is primarily known for producing Android-based tablets in the market. Various tablets already introduced by the company as value-centric devices with the tag of superb design, excellent features, and affordable pricing. Fusion 5 is launched a few years back and 104A is an upgraded version of this tablet. This device is claimed to be approx. 33 percent slimmer and 40 percent faster than its predecessor. Where the previous version equipped with a single-core processor, this device is loaded with a Quad-Core processor. There are many other distinct features which rate this device as a perfect all-round device for users.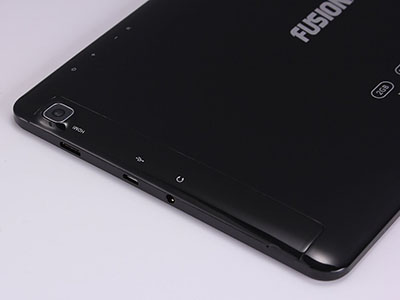 On the design front, you can't differentiate many changes in comparison to other Fusion5 tablets. Slim, sleek and lightweight are core features of this tablet and the dimensions of 11.5 x 7.3 x 2.8-inches and weight of just 2.38 pounds are good enough to prove that claims. If you place this device horizontally, there are narrow bezels on the sideways combined with regular thick bezels on the top and bottom. The camera is placed on the left of the top bar which becomes handy making video calls to your family members or friends or for conference meetings. Choose your preferred color from two color choices metallic finish or normal plastic finish as per your desire or wish. Metallic finish tablet holds shiny edges on all sides whereas plastic finish incorporated with a usual black finish on all sides.
On the back, you will notice large Fusion5 logo embarked in the center and speaker's holes at the bottom. The small silver-colored bar is present at the top holding rear camera and various other ports used for making varied connections to the device. HDMI, USB, and audio jack can be used for attaching various devices plus Micro SD card slot for adding more space to this tablet. The power button and volume rockers are attached on the left bar. Overall good design to utilize less space and extract excellent performance.
Hardware Configurations
Under the hood, this device packed with splendid hardware unit to perform exceptionally in any condition or situation. This device comes equipped with MediaTek MT8163 Quad-Core processor which incorporates Quad-Core ARM Cortex-A53, 3D graphics, and 1080p HD video decoder. In combination with 2 GB DDR3 RAM, you can enjoy 3D gaming, multitasking, high-performance tasks, and home entertainment.
Android 5.1 Lollipop backs up the entire tablet by providing swift processing and simultaneous switch ups. Using Google play store download your favorite apps, games, utilities, or payment gateways and get an immersive user experience. The 10.1-inch HD IPS multi-touch capacitive screen visualize every image or graphics for the user. This screen comes with the resolution of 1280 x 800 pixels and 170-degree wide viewing angles so that you can experience fascinating images and crisp picture quality throughout the usage.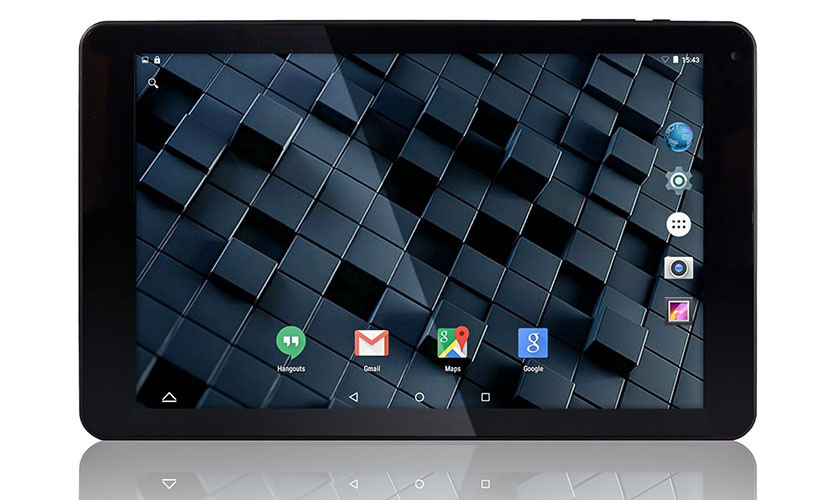 Storage front is loaded with 32 GB of internal storage which is good enough to store a number of files, movies, videos, and games. In case you still cramp up for space don't worry, there is Micro SD card slot is provided which can be expandable up to 128 GB. In combination, total 160 GB of space can be utilized for storing your data. Dual camera option of 2 MP front and 2 MP rear brings a lot of benefits to the users. Make video calls using front camera and click photos or scan documents using the rear camera. Both camera quality is of the same resolution so there is no issue while using front or rear camera.
Added Advantages
Despite all mentioned hardware, design and software there are several other features which make this device an ideal device to own. This tablet holds HDMI slot and USB port to make any wired connections to this device. In addition to this, a wireless connection can be managed by dual band 5 GHz WiFi and Bluetooth 4.0 option. Fusion5 104 A receives 6000 mAh battery attached which claims to keep alive your system up to 8-9 hours uninterruptedly.
Verdict
Fusion5 104A 10-inch android tablet is neither too big nor too small device. It perfectly fits in your medium purse or bag and in your budget as well. Lot of brilliant features like slim, sleek design, clean stylish metallic finish outer, Quad-Core processor with 2 GB RAM, 10.1-inch 5-point multi-touch IPS display, 32 GB + up to 128 GB Micro SD Card as a storage option, advanced connectivity options, long battery life, 2 MP front + 2 MP rear camera, and affordable pricing presents this tablet as a good option for the users to think of.