The world is advancing at an immense fast pace and Japan is indeed leading it. Semiconductor Energy Laboratory, a technical developer firm from Japan, is now successful in developing first 8.3 and 13.3-inch OLED display with 8K resolution.
The colour technology used in the display is based on CAAC-IGZO (c-axis aligned crystalline indium gallium zinc oxide) material which also helps SEL's OLED display panels to have 7680×4320 resolution. While display is a key factor when we bank upon any tablet or laptop, with SEL's recent innovation, you can now vote for best. Although, every technology, when first made, has a scope of improvement and so does SEL's OLED.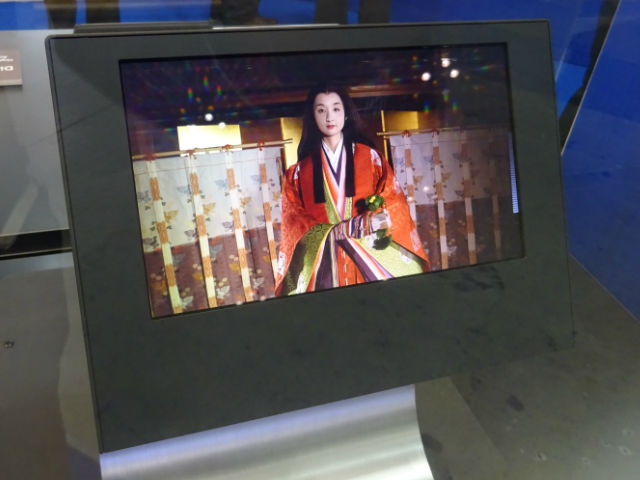 The 13.3 inch display with 7680×4320 pixels has pixel density of 663ppi. Here, similar to Apple iPad Pro, SEL's 13.3 incher refreshes at 120Hz whereas 8.3 inches refreshes at only 60Hz.
SEL's latest release 8K OLED has now become talk of the time. Unlike previous IGZO panels, CAAC-IGZO is enabled to handle high resolution along with drawing comparatively less power. They have improved the touch quality, and also allows much thinner bezels.
We bet 663ppi display is awesome, with 8.3-inch model, things just go legendary. The model packs 7680 x 4320 in a 5-inch area, through which you are able to come up with a density of 1062ppi. I know it sounds beyond great. Wait till you experience!
There are plenty notable developments of SEL, such as OLED panels holding the capability to display BT.2020 color space and fold-able 8.6-inch panel inclusive of 1920×1200 resolution.
The aim of SEL's work is the development of crystalline oxide semiconductor technologies for displays in tablets and laptops. Now, all the tech freaks will agree that tabs or laptops with high resolution and low power displays is one much awaited innovation. Hence, CAAC-IGZO is termed as next-gen material that helps in building such displays.
SEL's vision to create technology that is beyond imagination and innovate products to help users. Being an IP licensing company, they do not possess their own production capacity, hence, in order to make CAAC-IGZO based 8k OLED a reality, they need to onboard a partner.
Comparing the similar displays, SEL's 8k OLED display is by far the best thing you would see. Not that it is completely perfect, there is still scope of improvement and we are certain that next update or innovation by SEL would be beyond measure.
Apparently, the most advanced solution of OLED display was showcased at SEMICON Japan 2018 b Semiconductor Energy Laboratory (SEL).  The 8K OLED is by gar world's smallest 8k display inclusive of 7680×4320 resolution (1058ppi). It is also inclusive of white tandem OLED + colour filter.
We bet you are curious to study and know more about Japan's latest innovation that certainly holds ability to redefine your work experience on tablets or laptops. As said earlier, display being a key factor for consideration, SEL just got things right with 8k OLED. Hence, extending a technology that would trigger tech freak in you and urge you to go for it.