You always think of decent performance, and affordability and portability as the master keys to an entry-level tablet, which has been catered to by the Ematic EGQ178 Tablet. This tablet for users with basic needs to get through the day is very affordable. With a decent core that delivers quality performance and great visuals, this device can be your friend on the go that lets you do the micro to save your time while you do your macro. This tablet comes with nice features that you will give you purchase value and something genuine to use. On top of utility, this device is mainly an entertainment tablet. Let's prod and find out why.
Entertainment should never stop. And so should a device! The Ematic EGQ178 tablet lets you have the best of entertainment in the most cost-effective range that almost is impossible when you look at the market today.
RAM and Storage
Remember, this is an entry-level tablet that does not serve you the purpose of executing high-end tasks while processing massive files. With 1GB DDR3 RAM, it can deliver decent performance on top of what is perceived as the number game. Usually, the performance of a device is judged by the higher unit of RAM (2 means good, four means better). But the quality can differ even in 8GB RAM if the manufacturing is poor.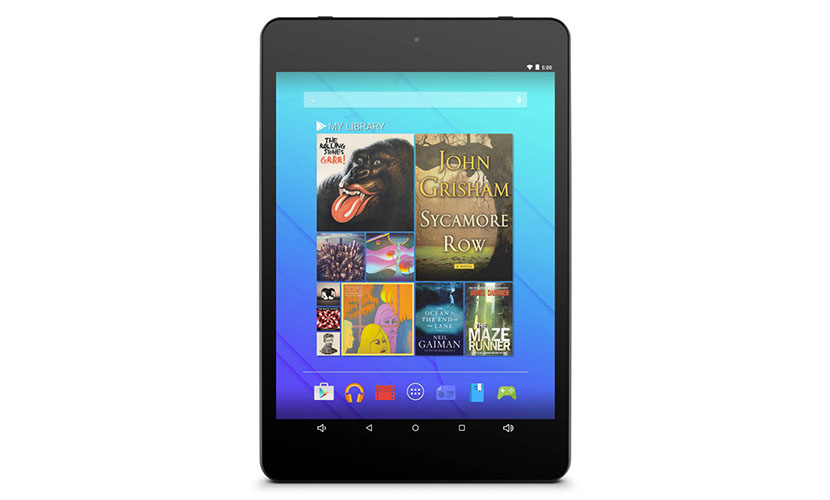 RAM works only when the manufacturing quality of the hardware is good. Which brings me to storage. Deliverance of PC's is lot depended on the combination of memory and storage. This tab gives you an initial 8GB room which can be expanded with an additional microSD card. If you look at it, 8GB can be depressing in a market where 16GB has been widely accepted as a beginner standard. And because every app and programs are becoming more sophisticated, the storage should have been more.
Processor and OS
The Ematic EGQ178 tab is geared with ARM quad-core processor clocked at 1.2GHz that delivers good processing speeds. Quad core is multi-threaded with four cores that divides the work and gives you top deal in speed. I wanted to convert a video to MP3 which I could execute fast. The device did not lag at any point. And even generic games gave me decent speeds that did not take me off the fun. On top of the good processor, Android 5.0 Lollipop gave me good functionality, battery saving features, and multiple security options. The interface of this OS is also smooth with better-designed icons and more in-depth settings. What caught my eye in the whole testing of processing was that it did not backstab me even when I tried feeding it large files, which is out of its purpose width. On the whole, the processing of this tablet was impressive taking price into consideration.
Design and Display
The tab has a decent build quality with smooth and curved edges that serve an ergonomic purpose while holding the device. Weighing just 0.65 lbs, it is so light to hold and super easy to carry. Portability with this tab comes just like that! It has dimensions ranging 7.89″ x 5.32″ x 0.34″ with 7.9" display screen with larger bezels at both vertical ends. It has an average 1024 x 768-pixel resolution which can't be called ultra-HD, but decent visual quality.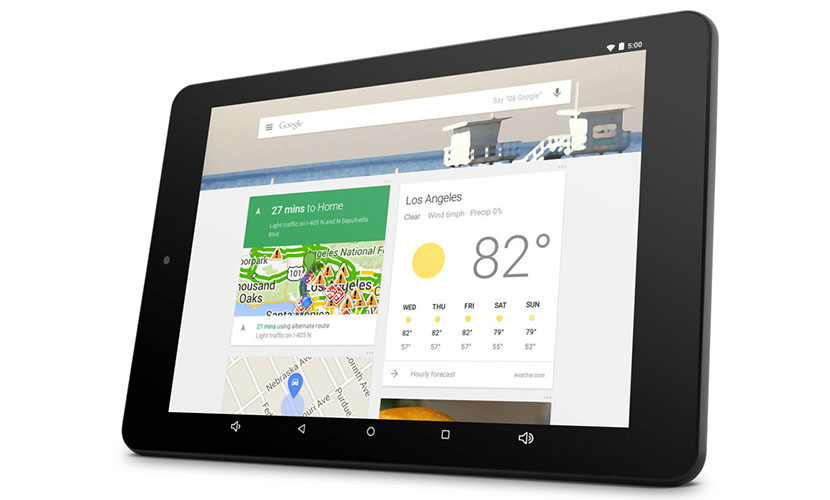 I must admit that the display features are not that impressive with vivid colors and higher pixel density, but as this is an entry-level tablet (which is almost suited for kids too), I don't seem to judge it by that factor. I tried playing 4K videos on youtube, but it did not give me the kind of depth and colors I was expecting. It certainly played 720p, and even with 1080p, it gave me decent quality (but indeed not I can boast off).
Battery and other features
It is powered with good battery life that runs a minimum of 4.5 hours of playback time with full charge. The rate of battery consumption depends on the tasks too. Playing games may tend to exhaust the battery soon. It drains out faster when connected to the internet. While on the other hand, browsing on the internet and typing out notes in the tab drains the battery slow compared to games and heavy application usage. It has a built-in bandwidth of 802.11b/g/n and a Bluetooth feature. For audio, it has built-in speakers which deliver average audio quality. The speaker is good, provided you have the quality of sound intact. The audio output will become grainy if the quality of the file is low. It does not come out with a promise of giving a home theatre like feel, but not bad at all! It has decent front and back cameras too which is good for the price you pay. It has one USB 2.0 port for you to connect other devices and one headphone jack for the obvious.
Other supports
It has 5GB cloud storage support. It supports all popular media formats. Fitted with an accelerometer, this tablet has the power to sense movements and give an edge of design intelligence designed to provide you with the best of motion capture. Right from Google translate to Kingsoft office to Pogoplug, this device is curated with 30 – 35 internal software and applications to give you the best edge in essential and entertainment functions. It does not require herculean processors to provide you with the privilege of basic task-functioning.
Pros
Good processing
Decent performance
Powerful Battery
Comfortable design
Highly-cost effective
Decent audio quality
Cons
Weird thick vertical end bezels
Less storage
Not that great display features
Final verdict
For most, entertainment on-the-go is mainly music. I say, why to limit yourself to just music while this tablet can give you the good visuals, top performance and smooth functioning for games all along with the music. It's a tough choice considering the visual quality it delivers, but $96.83 (Official Ematic website) is cheap for what you get. Ematic EGQ178 is a fair deal.