In this fast paced world, where different ranges of laptops, tablets, and mobiles are launched in the blink of an eye, we certainly can say that the Dragon Touch V10 10.1 inch Tablet ensures that large voids of low quality never see the daylight. Right from creating documents to editing photos or even gaming, laptops and tablets have always been at each other's neck to provide the best of features to you.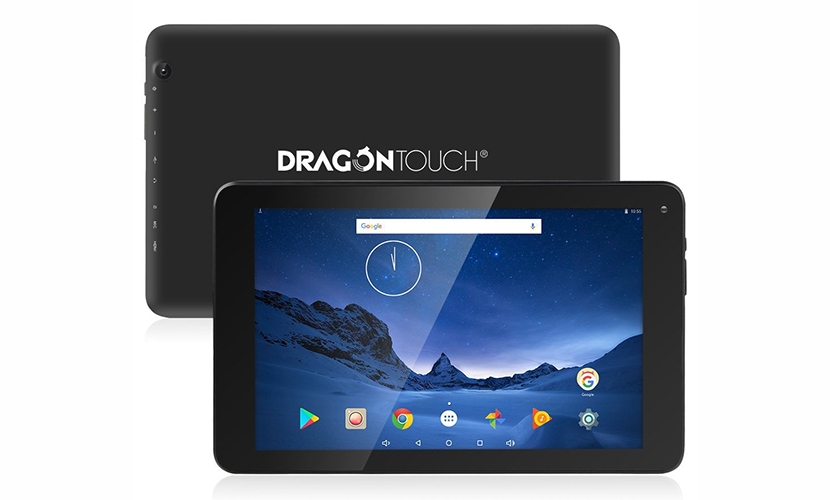 At this very moment, you might be thinking how a tablet can outperform a laptop in serving all your needs, but Dragon touch makes sure all these doubts are a thing of the past. They are a highly competitive brand which has positioned itself as a cost-effective yet high-quality tablet brand. Yes, we are talking about Dragon Touch V10 Tablet which has a strong processing core, integrated features and leaves you with a good user experience.
About the brand
Dragon Touch is a brand that provides different ranges of Tablet with a cost-effective price range. Their reputation as a brand has increased over the years and their business of selling tablets have expanded to a global level. They are committed to providing best quality tablet PC products at affordable prices, which a fresh buyer is always looking for in a tablet. They are providing shade to all those consumers who hate shelling out big chunks of money for tablets and are currently dominating the market. They have all kinds of tablets, right from kids tablet series to high-end tablet range.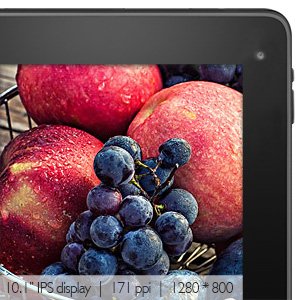 Does all of that sound cool? So let's talk more. Dragon Touch V10 comes in with cool features favoring you a good user experience with the zero Bloatware. Let's zoom in on its specifications.
Operating System
It is equipped with Android 7.0 Nougat which has improved pre-existing features and has upgraded and extended its functionality. Nougat makes sure you get smooth functioning over many applications and it revisits the functionality, giving you a redesigned settings menu and notifications bay. It also has lesser performance issues and has expanded the stock of Android.
Display
With 800×1280 IPS 10.1 inch display, the V10 has vibrant multi-angle viewing. The 178 degree viewing angle makes sure that the visual performance is not compromised. It does not just stop with multi-angles, but it offers vivid colors too which is a delicacy for the viewer's eye. Even though it offers vivid colors, the display is not full HD and this might be a drawback for the viewing experience.
Design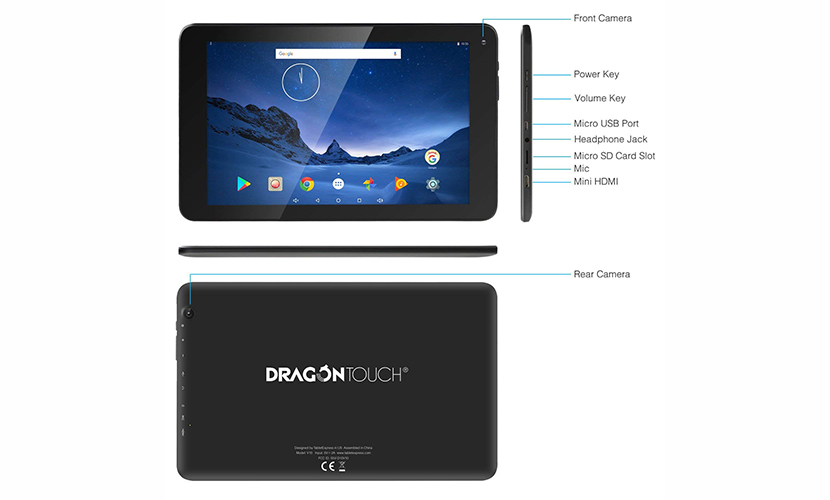 It sports a decent design with 265 x 165 x 10.7 mm body size. It weighs 20.7 ounces (587 grams), which is a bit heavier than the pinnacle models of the tablet market. The thick bezel around the tablet gives it a musty look which certainly is a turn off for anyone looking for premium design.
Integrated GPS
How does offline GPS assistance sound to you? Awesome, right? It has a fantastic Integrated GPS sensor which makes sure that you never go out of assistance and travel better. And what makes this so special? If you run out of Internet data, you can still use this GPS to navigate from one place to another smoothly.
Storage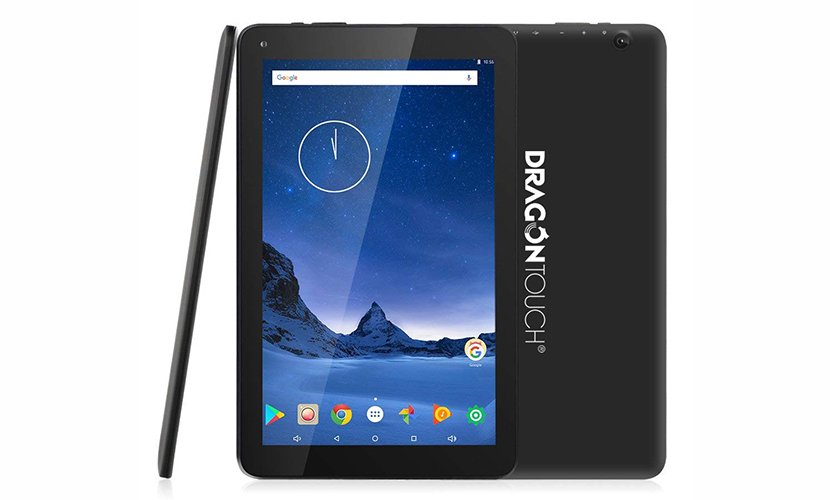 Hard Drive in a device is very important as it acts as the spine for all the accumulated data. The higher the size of a hard drive, the more data you can collect and assort without glitches. In this feature, it comes with a decent 16GB hard drive. For the price you pay, 16GB is decent enough to meet your daily needs.
Processor
It is concocted with MTK 1.3GHz Quad Core CPU, which means that it has a strong processing core than comparative tablets in the similar price ranges. It has quad-core with 4 processor cores threaded into it executing functions without a sweat.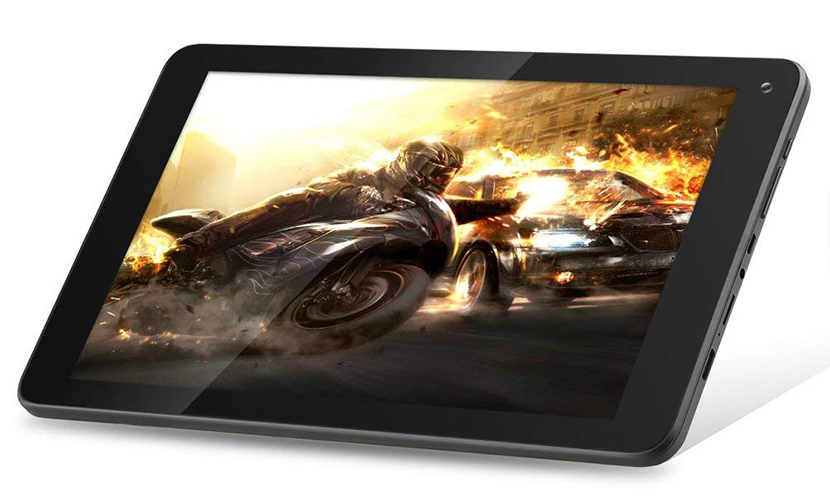 Battery
It is powered with 1 lithium polymer battery which takes around 5-6 hours to reach a full charge. This in return gives you 6 hours of use which is fairly good for a tablet that comes with such a cost-effective price. Just for the sake of comparison, if you take reigning brands of tablets, they give you 8-11 hours of battery life for 10 times the price. So this, sincerely, is not a bad deal.
RAM
It has 1 GB SDRAM DDR3 which is good enough to meet your daily needs. But if you are looking for heavy functions in the tablet, then certainly a DDR4 helps you better than this. In this feature, it ranks only average for the RAM it provides.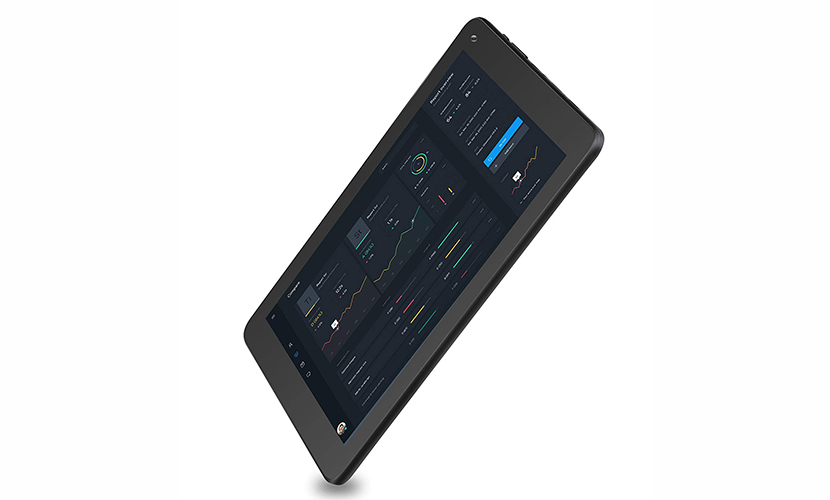 What's in the Box?
The contents in the box are – a Dragon Touch V10 Tablet, along with an AC Adapter and USB Cable. It also contains a user manual providing step by step guidance to beginners, right from the moment you unbox.
Final Verdict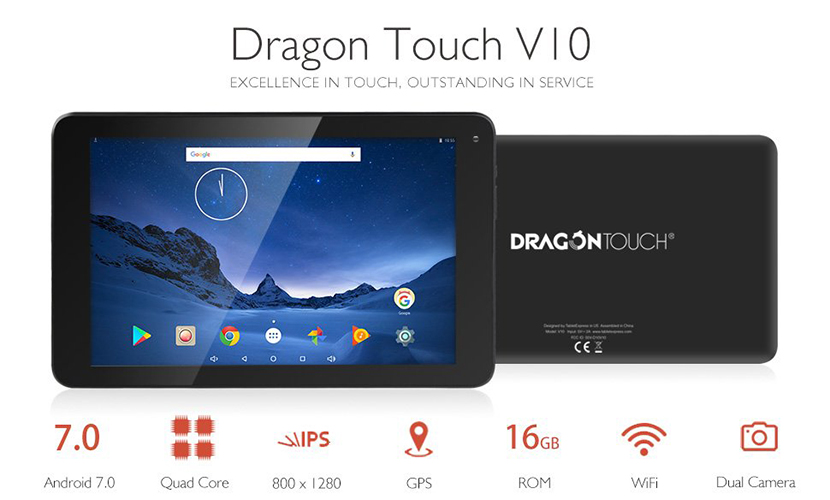 Agree or disagree, Tablets are replacing laptops at a breakneck speed. Even though it may take years to transit for tablets to fully function like laptops, it will definitely find its crack one day. While offering almost the same functions as a mobile and laptop at the same time, tablets, introduced by new brands are paving the way for more quality and cost-effectiveness to play the cards. The Dragon Touch V10 might have cons, but for such an economical price, this is by far the best tablet anybody can buy. It is also one thing to remember that this was the best performing tablet in the entire range of their tablets.