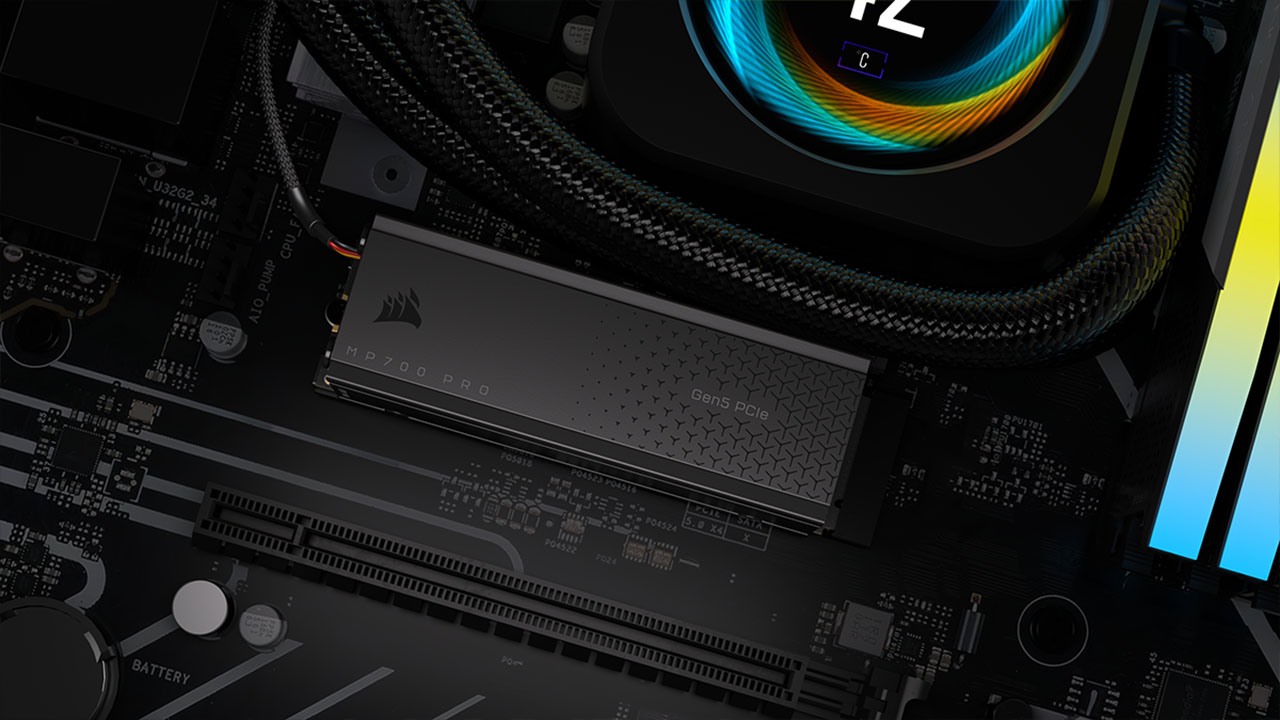 CORSAIR, a market leader in sophisticated components for gamers, multimedia makers, and PC builders, has released the revolutionary MP700 PRO. The Corsair MP700 PRO debuted as the brand's second Gen 5 SSD in the MP700 series. From building award-winning PC accessories to premium ranged streaming peripherals, e-sports coaching deliverables, and smart lighting, CORSAIR offers an extensive range of products to its dedicated user base.
This ground-breaking storage solution, available in sizes ranging from 1TB to 4TB, provides excellent performance that sets a new benchmark for next-generation storage. True to its "PRO" designation, the new M.2 SSD offers enhanced performance, with read speeds of up to 12400 MB/s and write speeds of up to 11800 MB/s. What else? Let's take a look.
A Revolution In The Storage Space
The MP700 redefines the norms for next-generation storage device speeds with exceptional performance. These results reflect a significant improvement, around 75% higher than PCIe 4.0 SSDs.
In addition to the exceptional sequential speeds, the MP700 PRO's random read and write performance achieves a maximum of 1.5 million and 1.6 million I/O operations per second (IOPS), respectively, setting a new record compared to the best PCIe Gen4 drive.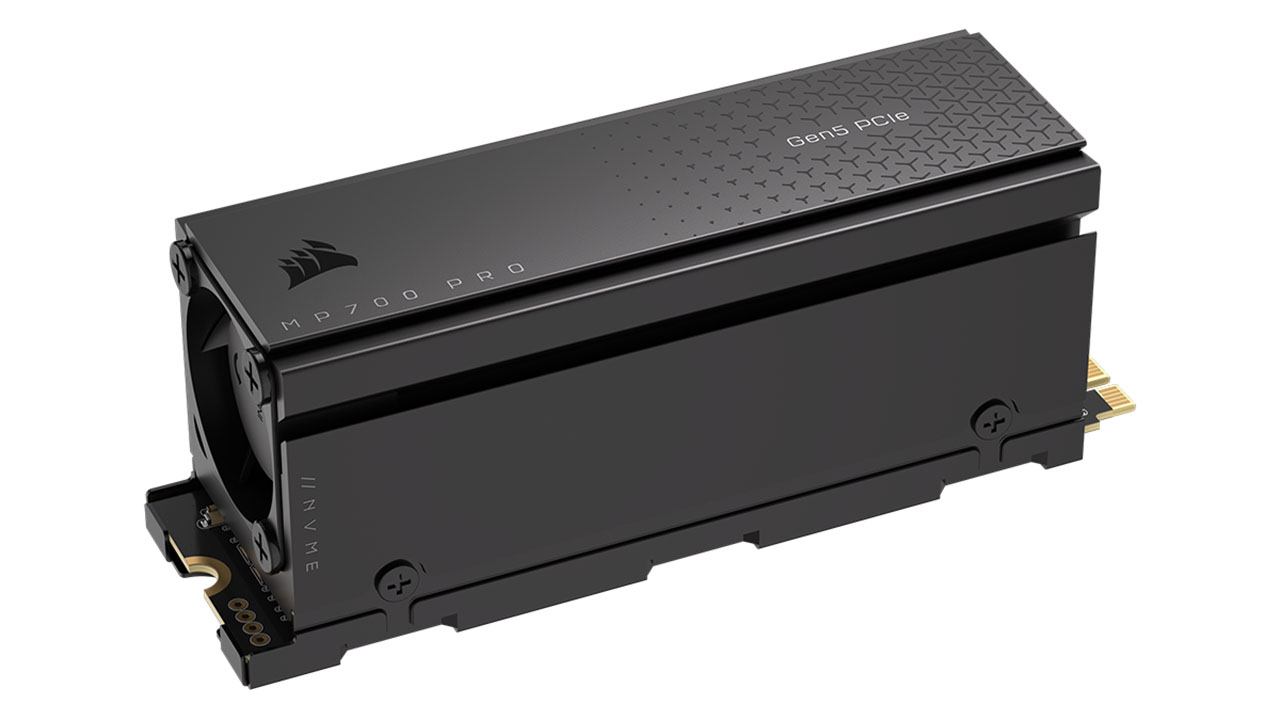 Backward compatibility with PCIe 4.0 motherboards offers a long-lasting upgrade for the MP700 PRO. The latest products may be optimized for gaming with native support for Microsoft DirectStorage technology. Furthermore, the MP700 PRO provides exceptional speed while copying data in a Windows environment or loading apps.
The MP700 PRO uses the industry standard M.2 2280 form factor and can be readily installed on any current motherboard, assuring absolute compatibility. The MP700 PRO requires extra cooling for best performance, which may be accomplished using the system integrated into the M.2 slots most motherboards offer.
However, for those seeking a specialized, cutting-edge cooling system, the MP700 PRO has a fully constructed sophisticated air heatsink, assuring optimal cooling and unit functioning.
Bringing Long-Lasting Reliability
Alternatively, the MP700 PRO Hydro X Series version has a preassembled water block that can be easily incorporated into your custom cooling system (custom loop). This method offers optimal performance and cooling capacity, removing the possibility of processing speed decreases.
The water block is intended to be compatible with 1/4′′ sockets and adheres to CORSAIR's high criteria for custom coolers. The MP700 PRO, like other CORSAIR SSDs, is controlled via the free CORSAIR SSD Toolbox, which includes handy functions such as securely initializing and upgrading firmware from the desktop.
With the five-year warranty, you can have peace of mind knowing that your storage device will maintain good performance and reliability over time. L'MP700 fully utilizes PCIe Gen5 technology, creating a new benchmark for performance in the M.2 platform.
The two models of the SSD CORSAIR MP700 PRO PCIe Gen5 X4 NVMe M.2 and 1 TB e 2 TB are already on sale on the CORSAIR online shop and at CORSAIR authorized resellers and distributors globally in terms of availability, warranty, and pricing.
The 4 TB dell'MP700 PRO version will be available beginning next winter. The MP700 PRO has a five-year guarantee and is supported by CORSAIR's global customer care network and technical assistance.
The Corsair MP700 PRO is priced in the high-end bracket. The 1 TB model costs US$189.99, while the 2 TB model costs $324.99. The pricing for both the water-cooled and air-cooled models is the same. Corsair also brings a heatsinkless device for US$179.99 for the 1 TB model and 299.99 USD for the 2 TB model!