Parents always get worried when their kids demand for gadgets and today's generation has become very modern even a 3year kid know how to use smartphones. Well, it has eventually increased the pain for parents as gadgets if used well can help you kids gain more knowledge at a minimum age and keep them ahead of everyone. However, if it is poorly handled, it can impact the brain of kids. So keeping in mind all the aspects, Comfi1 has launched 4.5 inches LCD mini writing and drawing tablet for kids to enhance their skills and creativity at their initial stages.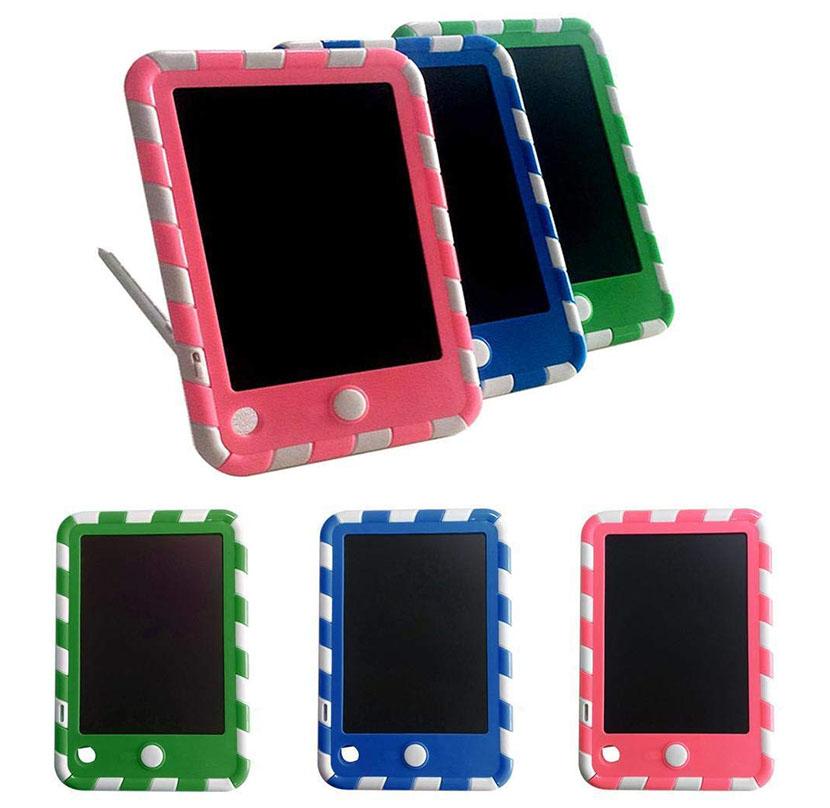 To meet the needs of today's generation and to understand the worries of parents, Comfi1 did an exceptional job by launching this mini tablet that too at an extremely low price that even kids could buy from their pocket money.
Let's quickly glance over its features:
Small and chic look
As the tablet has the word "mini: in its title, so it has a screen of 4.5inch LCD screen with the size dimension 5.1 x 3.5 x 3.9 inch with an approximate weight of 39g. Featuring three colors red, green and blue this mini tablet is exclusively for your kids. With the writing capabilities, the display will win your heart. The LCD display is quite flexible providing you the writing area 2.6 x 3.6 inch so that your kids can enjoy their homework with a feeling like their father is working on a laptop because kids always try to copy their elders and things actually influence them a lot. Therefore, surrounding them with good people, good habits and the good gadget will make a difference as they grow.
The design of the tablet is very alluring; it is ultra thin and smooth to carry you can hang it with a rope around the neck of your kids- it's that slim and light. It has a power button and all the essential portability connections behind the tablet. More so, it has pre-installed must-have tools for students and comes with a writing pen, giving you the actual writing experience.
Battery and other functions
Like other tablets, it also runs on battery, but it is quite durable as you don't have to connect the internet with the device for writing, so battery backup is quite long and sufficient. However, you cannot see the exact color of the image as the display is meant for writing and drawing so images may seem different as compared to the original copy. Your kids can also remind you of things that you miss out to give them with a feature family message reminder from where they can send you cute text and images.
In conclusion
If you are looking for an economical tablet to enhance the growth of your kids with right gadgets, then I would highly recommend Comfi1 4.5 inch LCD mini writing and drawing tablet, which is available at the price of $74.99 with all the required features. Order it now and let your kids enjoy their day with fun!