When you get a 2-in-1 tablet, especially when it's CHUWI HiBook Pro 2-in-1, you realize that you have got nothing but the best deal ever. What makes this tablet the best deal is the amalgamation of premiumness and cost-effectiveness it offers. Being a multi-functional tablet, this device leaves no space for you to complain. Right from efficient processing to a powerful battery, it has features that make your life easy. It is widely accepted that a tablet will make your life easy. But with this premium device, your life has become dynamic too.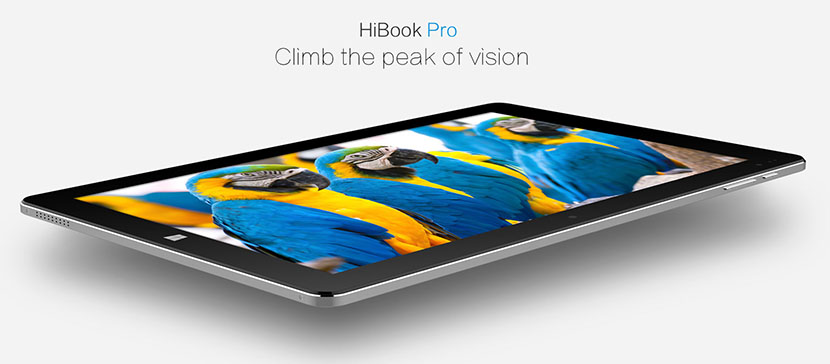 Almost a Yoga, this tablet, with its dual purpose has some impressive features and specs to talk about. While browsing for the features before the launch, I had two fingers on my chin and highly doubted the performance of this tablet. Upon buying it, it struck a chord with me. This fantastic tablet had better performance than most tablets, a design that impressed me, and a battery that kept my schedule running throughout the day. Talking about the specifications in detail will help you in understanding why this tablet is such a superb deal at such low price.
RAM and Storage
This tablet has processing speeds and work capacity scaling up 4GB worth RAM. The moment I turned on this device, the response rate surprised me. It was smooth as butter. Technically, sometimes even 4GB RAM crashes, but CHUWI HiBook Pro 2-in-1 Dual Boot made sure this problem was eliminated. As tablets are almost, in every case, considered a dedicated work partner, it has to have a functional working capacity to take in memory continuously while handling different tasks too. And in the case of this tablet, right from video/photo editing to playing massive games, the performance is astonishing. It also gives you a headstart of 64GB ROM with ample room to store extensive data. It has an eMMC drive storage. Even though it's popularly criticized for its lower functioning capacities and better drives in the market, this is the best storage you can get at such price! It is also expandable up to 128GB with an additional SD card.
Processor and OS
With CHUWI HiBook Pro 2-in-1 Dual Boot tablet, processing comes snappy! With Intel Cherry Trail x5-Z8350 Quad Core processor, it has blazing-fast processing rates that execute your tasks like a whiff of air. It is no exaggeration. Playing a game with Intel® HD Graphics Gen8-LP 10/12EU embedded heavy graphics and storage multiplied with editing images and videos in this device was not an easy work I could throw in.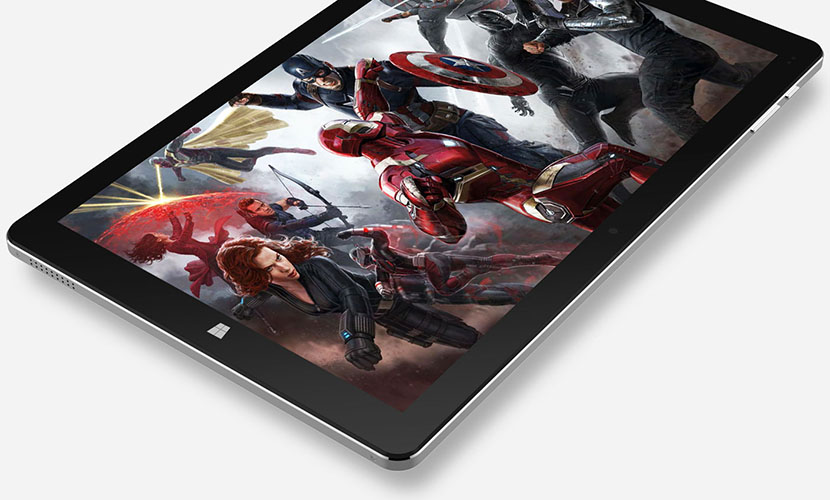 Clocked at 1.92 GHz clock speed, nowhere did it gave me a lag or glitch while heading the tasks. It was super easy for me to switch between tasks. A weak processor always lags or bogs you down with lower efficiency and speed while multitasking. But with the new Cherry Trail Atom processors manufactured by Intel, excellent CPU performance, improved graphics, and battery saving capacities come easy! It has Windows 10+Android 5.1 which has Windows Start Menu with a comeback and adheres to better connection and productivity.
Design and Display
This tablet is crafted with an aluminum body with CNC aluminum-cut body cover. It has a rare combination of sturdiness and elegance. It has narrow bezels favoring a larger screen space for work. The body frame is just 8.5 mm, and it weighs almost 550g which makes the tablet a little heavy. You could have got an ultra-light tablet, but it might have cost a bomb too.  Being highly promoted with its display features, this tablet achieves higher display quality than other tablets in almost the same price range.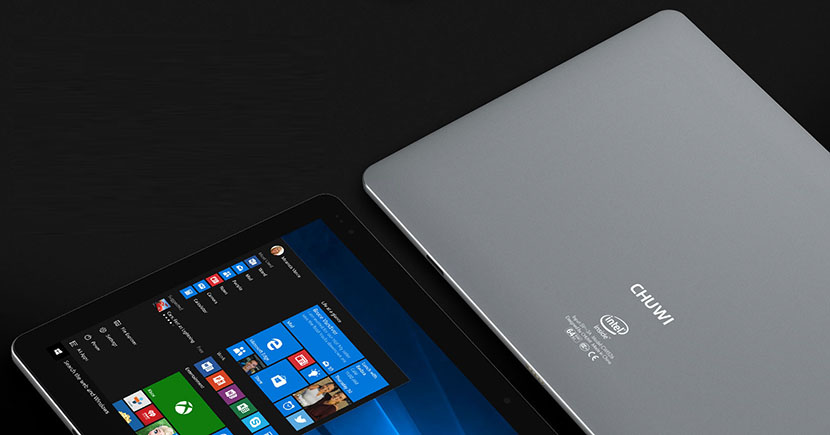 It has a 10.1" OGS IPS Touchscreen space large enough to give you extra workspace. It proves essential when you are editing a photo or playing a game. It gives you dynamic and pixel-precision display quality while watching movies or videos. With 2560×1600 2K resolution, the colors and pixel density delivered by the display is cinematic! It also has a 16:10 ratio that is suitable for widescreen devices deducing any black bars while playing visuals. Altogether, this tablet ranging to 10.3 x 6.6 x 0.3 inches, has skills to impress both your exterior design and display output.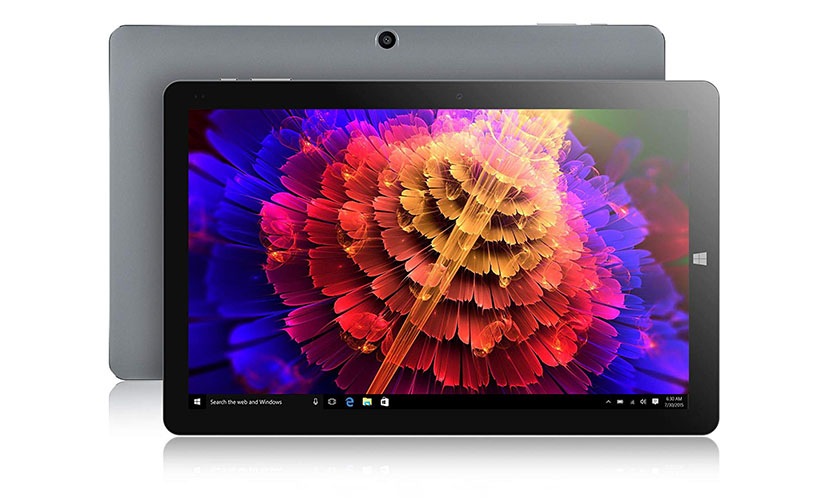 Battery and other features
It is powered with one lithium ion battery having a strength of 8000 MHz. This battery sips on minimum power and efficiently disperse charge with a variety of applications and tasks. The durability of the battery also depends on how heavy the usage is. From a general viewpoint, 8-9 hours of undisturbed work hours impressed me! The only part that didn't quite catch my interest was the Camera. It has 5MP rear and 2MP front camera. The pictures captured are beautiful and all, but the only part where I found the difference was in the internal features of the camera. It doesn't have many settings to best about apart from Auto-Focus and Night mode. Keeping the camera aside, this tablet has ports that make it versatile and instantly compatible with other devices as well. It has one USB 3.0 Type-C, one Micro USB Port, a Micro SD card slot, one Micro HDMI port, and an Earphone Jack. It also has the network connectivity support of 802.11n/b/g and Bluetooth 4.0.
2-in-1 Mode
This feature makes CHUWI HiBook Pro Dual Boot Tablet a multipurpose device. You can have an external keyboard attached to the tablet when required which gives it a 360-degree hinge. You can use the tablet in any mode possible giving you ease and comfort of use.
Verdict
This tablet made me realize what a powerful device I am trading in for a cost-effective price. It not only gave me a free hand to expand my work with  efficiency but also gave me comfort that usually doesn't come with other devices. This fantastic 2-in-1 tab is worth a trade for the features and quality it provides.