To all the trigger-insanity lovers, CHUWI Hi9 gaming tablet is an efficient gaming tablet anybody can get their hands on. It is not limited by any bounds and has great capacities that a gaming device must have! Like every Android tablet has few tradeoffs, it does have some things that can be said as a minor glitch. It has great specs to offer to a gamer that offers smooth and immersive gaming experience. Gaming tablets have always been trying their best to reach the premium range but the CHUWI Hi9 Gaming Tablet does bring some amazing stuff to the tablet that makes it a premium device. Let's discuss the specs that give it the performance that wows gamers!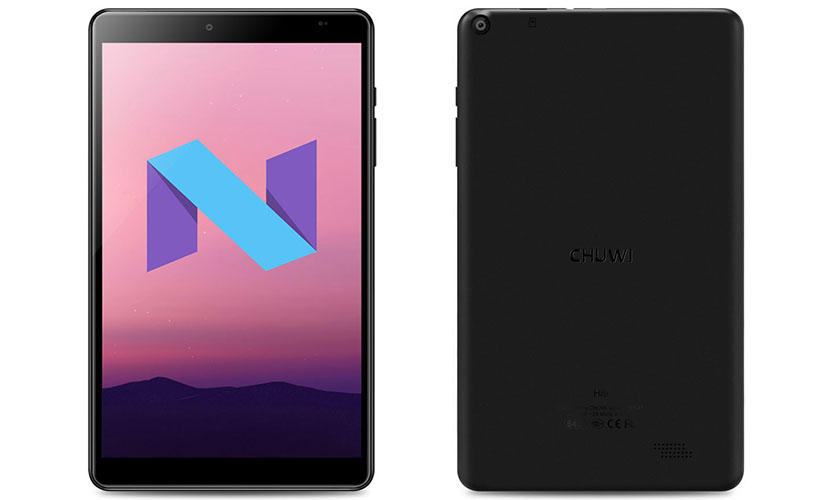 The CHUWI Hi9 Gaming Tablet offers great specs for a gaming tablet. Right from a wide inch display screen to amazing pixel resolution tripled with a powerful GPU, CHUWI Hi9 scores the best right off the bat.
RAM and Storage
RAM is of great importance when it comes to gaming tablets. This tablet has 4GB RAM that proves to be a gear for powerful performance. This RAM size gives a performance that a gaming tablet must always have. It is perfectly built for heavy duty tasks and can head to any kind of game with full gears on. It also has a 64GB onboard memory capacity which is great at a fundamental level which can be expanded furthermore. It is very necessary for a gaming tablet to have a powerful RAM and huge storage to function at its best. Unless the tablet has that, it can't give you the best of gaming as it would be prone to lags and lower capacities of functioning because of heavy games and the imprint it has on storage and performance.
GPU, Processor and OS
This tablet has PowerVR GX6250, a powerful gaming GPU that amazing gaming skills. If this GPU was a real-life player, it would kick some peach in the gaming world with its power and speed. It delivers fluent and smooth gaming experience with its ability to support high-end graphics of the game. Equipped with the same is Quad Core MTK 8173 Game CPU which delivers amazing processing power leading to blazing fast speeds of the processing unit to handle any kind of work or game load.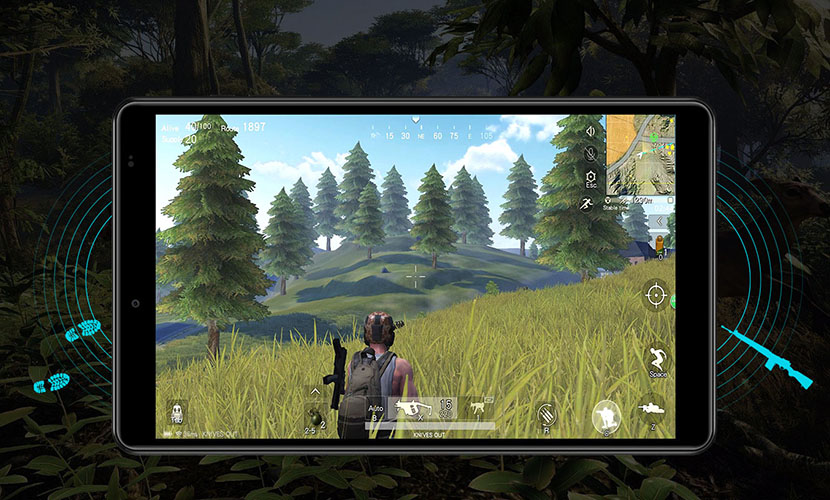 This cluster of 4 cores has a high working efficiency to support high-end gaming and even heavy duty tasks that you otherwise might want to do with this tablet. Apart from the two amazing specs mentioned above, this fantastic gaming tablet has Android 7.0 Nougat. It has great efficiency and makes the interface easy and functions better with special features like Night Mode, quick response interface and suave of multitasking.
Design and Display
When it comes to gaming tablets, everything boils down to graphics and the visuals you see in the device. Surprisingly most noob gamers prefer higher display features compared to lower performance capacities forgetting that it should be a blend of both. This tablet precisely provides the best of both. It has 216.5×129.5×7.9 mm body, slim and sleek with narrow bezels on the display screen. It weighs around 0.35kg which is very light compared to other heavy gaming tablets.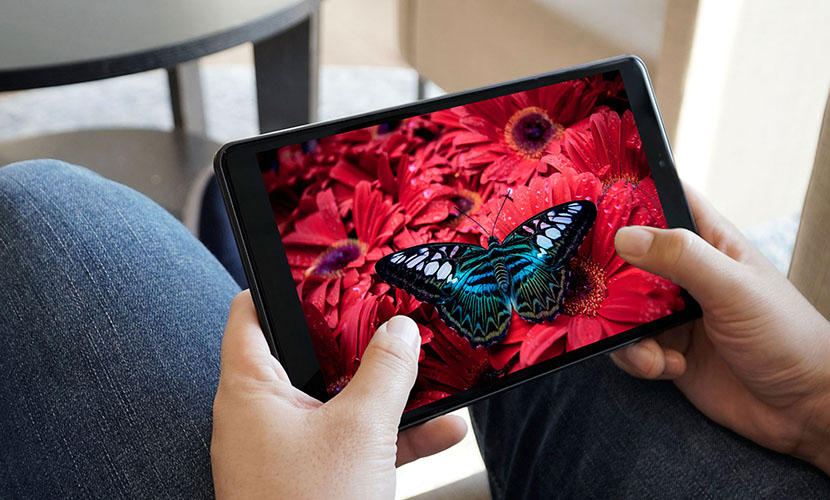 It has a large 8.4-inch OGS full lamination display screen size with a mindblowing resolution of 2560 x 1600 delivering an immersive visual while you game. This display is also an IPS-display with 10 points capacitive multitouch. This immersive display along with a thin and slim design of this tablet makes it perfect even for gaming on the go. It then becomes portable and immersive at the same time. Without a great display, gaming is as good as not played!
Audio, Camera, and Battery
As great as the display should be, the audio plays an important role as well. It is fitted with powerful speakers that deliver crisp and dynamic audio. Shooting guns feel like shooting guns rather than candy pops. It has anti-breaking sound technology with only 0.02% low distortion. To achieve this sound, the device has a 6th generation independent amplifier chipset. It is fitted with dual cameras, back and front. The back camera has 5MP and front camera has 2MP. The HDR feature of this camera helps you to take amazing clicks with better contrast and detailed colour gamut.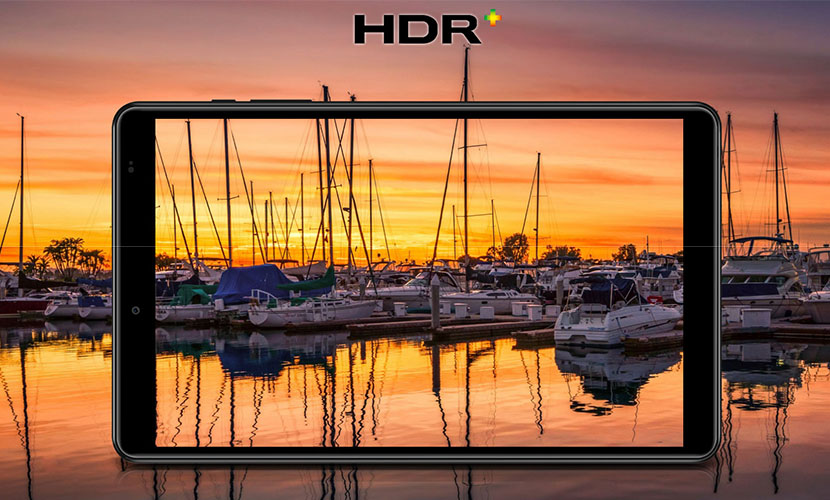 You also get an internal feature inside the camera called as 'Quantum Dot film' which brings real-life-like visuals on the table with impressive colour reproduction. Apart from the camera, this tablet is powered with a 5000 mAh battery which gives you long running battery capacity. You won't certainly need a charger near you for a long time, but the capacity of the battery seems to run off quicker when you have high-end games with rich graphics. It does not descend fast, but it does drain quicker compared to normal and lighter games.
Network and Connectivity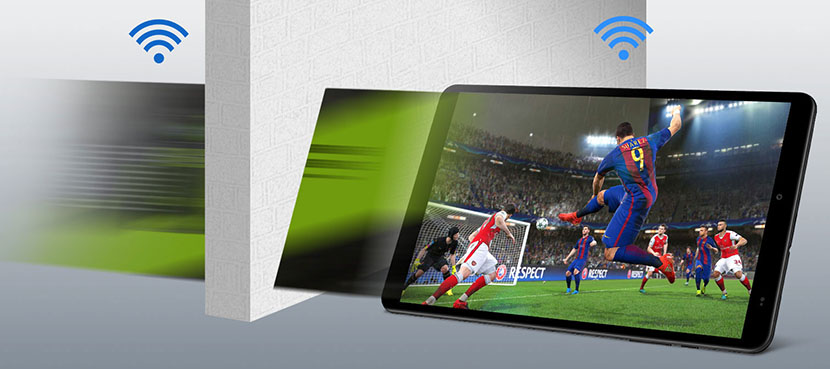 This device has a great bandwidth connectivity of 802.11a/ac/b/g/n which is a wireless internet. It gives a stable and smooth internet connectivity with a 5G frequency which is faster and reliable because it does not make you wait. It also has Bluetooth so just in case you could transfer files or connect to an external speaker. For connectivity on external devices or external transfer of files, you get one TF card slot, one micro USB card, a 3.5 mm headphone jack.
Pros
Great Performance
Impressive Display
Powerful Processor
Amazing Audio Experience
Smooth Network Connectivity
HDR Camera Feature
Cons
Battery power flinches upon heavy usage
Final Thoughts
The CHUWI Hi9 gaming tablet encompasses some of the most amazing features to make this device truly an immersive and dynamic gaming tablet. With mindblowing specs, this gaming tablet is also an inexpensive product considering the features it offers. For all the gamers, this device is truly purchase-worthy. You can avail this tablet at $129.99(GearBest).