Tablets are the go-to devices when it comes to getting all your office work done but doesn't want to carry a bulky laptop around. The demand for laptop is rising, and hence the brands are striving hard to update the devices' features and capabilities as much as possible. For instance, Windows on tablets was just a thought until the launch of CHUWI Hi12 (CWI520) 2018 Tablet. Wish to know some more details and specifications of this device? Let's get into it without any further delay!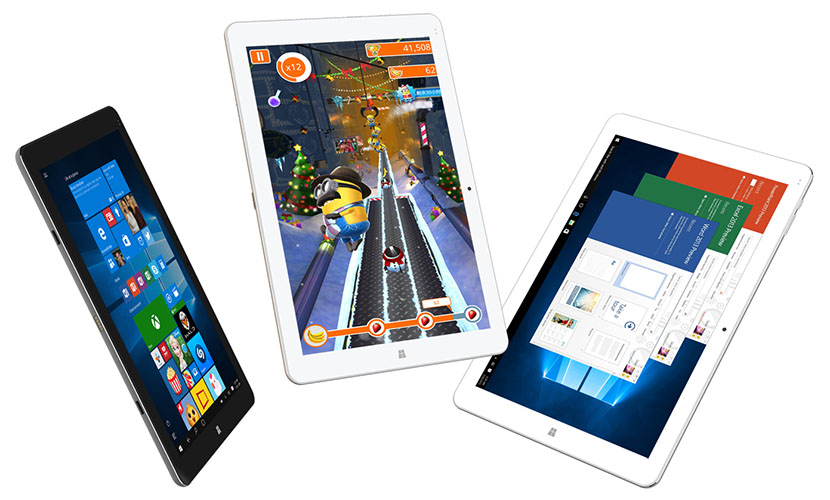 RAM and Storage
CHUWI Hi12 (CWI520) 2018 Tablet is powered by 4 GB of RAM which is more than enough for you to multitask around with playing games, streaming music and videos, ultra-fast online streaming and much more without any lag or a glitch. Talking about the internal storage of the device, it is suitable for all type of usage be it office work, study or play. With 64 GB of internal storage, it provides ample space for you to download and store tones of documents, music and video files, photo albums, etc. efficiently. Although the actual size may differ due to the pre-installed files and applications but this issue can easily be resolved by the microSD expansion card slot which can support up to 128 GB. This combination of RAM and ROM is, I think, sufficient for you to improve the efficiency, productivity, and the overall performance.
Processing and OS
The factor of speed is taken into significant consideration by Chuwi and have launched CHUWI Hi12 (CWI520) which is equipped with the Intel Cherry Trail Z8350 ( Intel Atom-X5 Z8350 ) 64bit Quad Core processor with 1.44GHz of speed (up to 1.84GHz) which enables better and quicker performance, delivering enough of power for multitasking around and fueling the streaming of casual games, music and movies. Talking about the GPU, the Intel HD Graphic Gen8 500MHz processor, which is better and faster than the previous generation concerning playing games and watching videos. Coming to the operating system, it consists of a Windows 10 64bit system with better compatibility and excellent interface. The pre-installed and licensed Windows 10 enables you to access Microsoft office and get all your movies, music, apps and games directly from the Windows store. Looking at this configuration, you should be able to run some heavy application without any significant issues.
Design and Display
With the dimension ranging from 11.77 x 7.95 x 0.39 inches that weigh as light as 0.8410 kg, it's a sleek, light and thin device with the solid all-metal body and is available in three elegant, beautiful colors – gold, white and gunmetal grey. Talking about the display, CHUWI Hi12 comes with a 12 inches GG touchscreen 2k retina display with the resolution of 2160 x 1440 that makes the viewing experience even more natural and lively.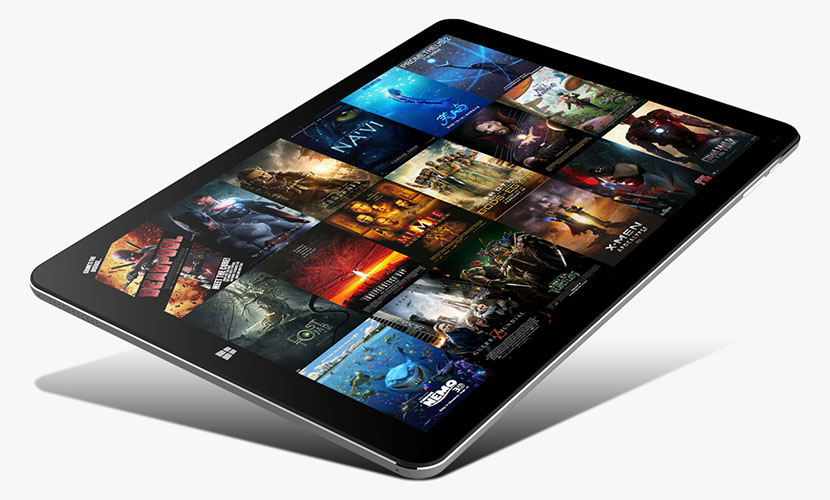 The 400 lumens of brightness makes it possible for you to enjoy the videos even in the harsh sunlight. The device definitely has everything which would make you witness larger than life experience while enjoying your favorite entertainment.
Battery and Audio
Battery plays an essential role while buying any electronic device. CHUWI Hi12 comes with a vast 11000 mAh in-built battery that is believed to deliver up to 4 hours of video playing time. It consists of a 3A fast charge technology that shortens the charging time by 20% and offers the current and power for hours which, in turn, increases the productivity and performance dynamically. CHUWI Hi12 is equipped with low power consumption with the 14nm Intel processor that gives you a long lasting 6-8 hour of non-stop power supply a day. With the given battery capacity, you won't be cut short in the middle of your favorite series or writing the climax of your script.
Camera and other supports
CHUWI Hi12 has a dual-camera set up where the rear camera consists of a 5mp of a camera and the front camera of 2mp, which although is not considered as a great camera but is enough to take decent selfies and for talking over Skype. Coming to the connectivity, CHUWI Hi12 has two full-size USB ports – 1 x USB 3.0+1 x USB2.0 which enables you to use a portable hard drive and charge your phone at the same time.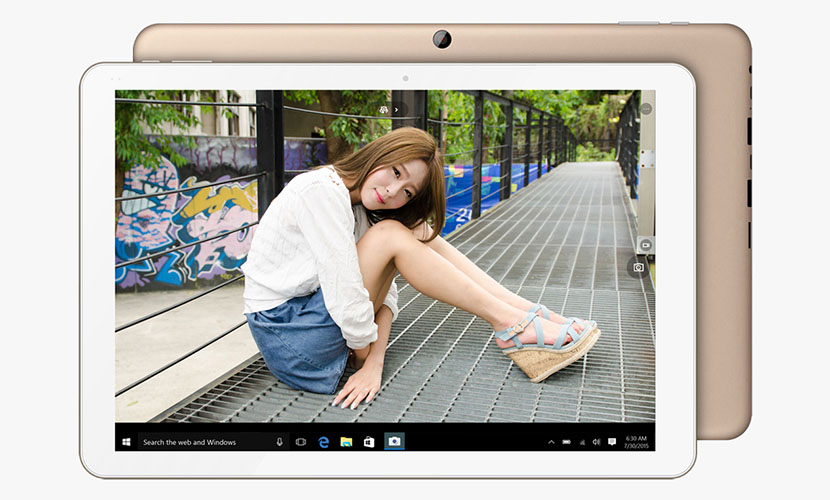 It is also equipped with a 3.5mm headphone jack and a Micro USB slot. In addition to this, CHUWI Hi12 comes not only with a micro HDMI port but also WiDi which lets you transfer the movies and videos to your TV or projector so that you can enjoy your favorite entertainment on a wider screen.
Chuwi's brand new stylus HiPen H3
CHUWI Hi12 comes with a stylus pen HiPen H3 which is believed to be sold separately. H3 features a dual chip set-up with a 2 mm tip accuracy and 1024 levels of pressure which lets you write, draw and scribble your favorite art more accurately and smoothly. It makes your daily tedious tasks even more exciting and easier.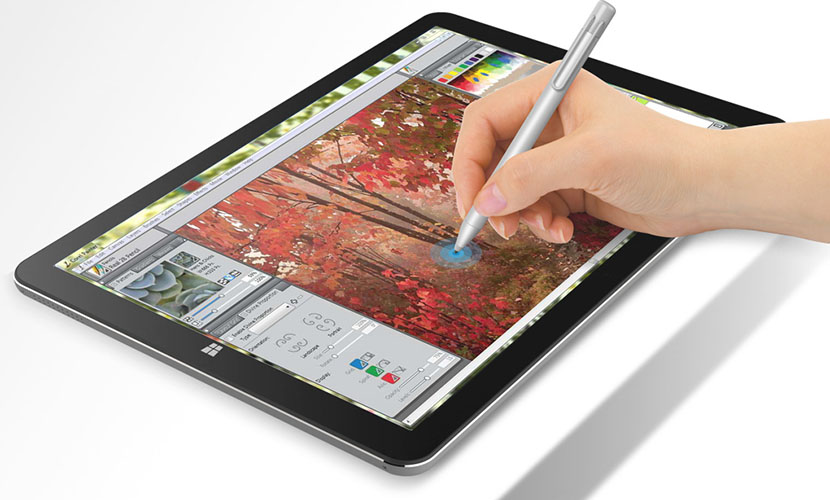 Verdict
Tablets with the Windows 10 integration has to be the best thing ever, especially for the corporate segment of people; and when such device is available in a pocket-friendly budget, then it surely is a must-try deal. Except the concern of camera quality, Windows 10 tablet with the high resolution 2k display and an ample amount of storage, featuring on of the best processors and a near-enough battery capacity, CHUWI Hi12 is a decent deal if you are someone who's looking to replace your PC with a smaller device that looks like a smartphone but is capable of doing a lot more than a smartphone. CHUWI Hi12 is precisely the low-budgeted light and good-looking device that can replace your PC without affecting your overall performance and productivity.