The CHUWI Hi10 Air is a new Windows 10 2-in-1 tablet that is in the market with its fantastic features designed to turn heads. CHUWI has always been good at its game. Staying in a good position in the market with its amazing tablets and devices, it has now come out with CHUWI Hi10 Air crafted to be your best partner for both entertainment and creativity. It cannot be easily termed as a tablet for entertainment as it has superb features that are solely for the productive and creative individual in you.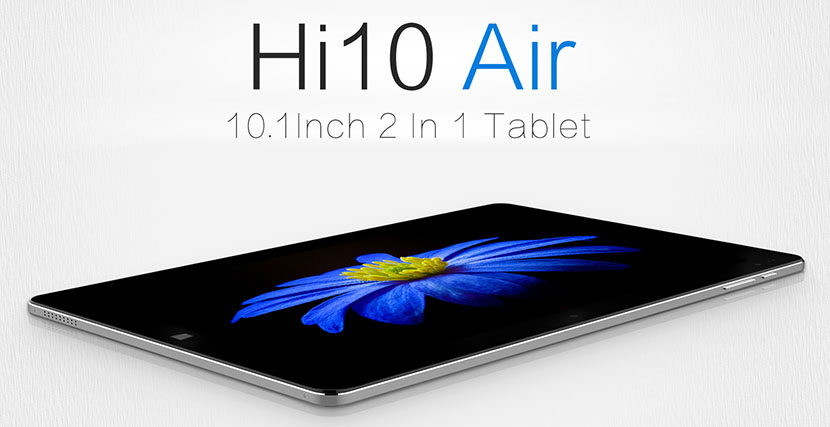 It has a 10.1-inch Full HD display with OGS technology that is built give to precision on pictures you see on screen. It also offers a stereoscopic effect because of its OGS tempered glass. The 1920×1200 resolution with 16:10 ratio of the screen space provides one of the best sense of picture clarity. The display is supported by the design of the tablet which has an 8.5mm thin and sleek body with metal-unibody design and weighs 562g.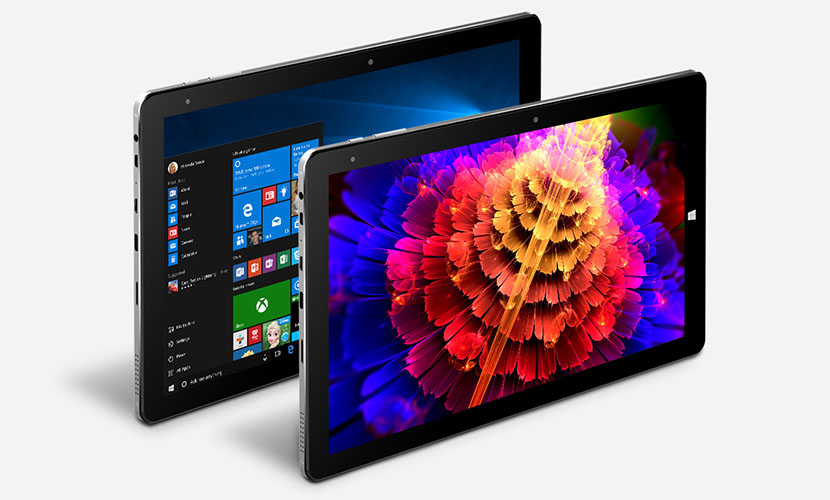 If we look at this tablet, it is so evident that this is portable in every sense of the word and it provides excellent agility in its performance while traveling too. It is geared with Intel X5 Z8350 Quad Core processor with Gen8 integrated graphics which gives blazing fast processing speeds and power.
The processing capacities of this tablet can easily outdo a regular laptop which is the entire defining factor for this 2-in-1 tablet. It also has 4GB DDR3L RAM and 64GB eMMC storage which is fantastic for speed and storing massive files. The existing 64GB memory can be further expanded as well to make space for movies, large files or software.
A tablet with great processing power and fantastic response rates must equally eat battery right?! The CHUWI Hi10 Air has a 6500 mAh battery that pumps the device and makes it available for the entire day. Upon exhaustion, you can have a quick full charge via its USB 3.1 that charges the tablet in just 3 hours. The 2-in-1 aspect of this tablet is completed by the 10.1-inch soft keyboard which you can easily connect to the body of the tablet.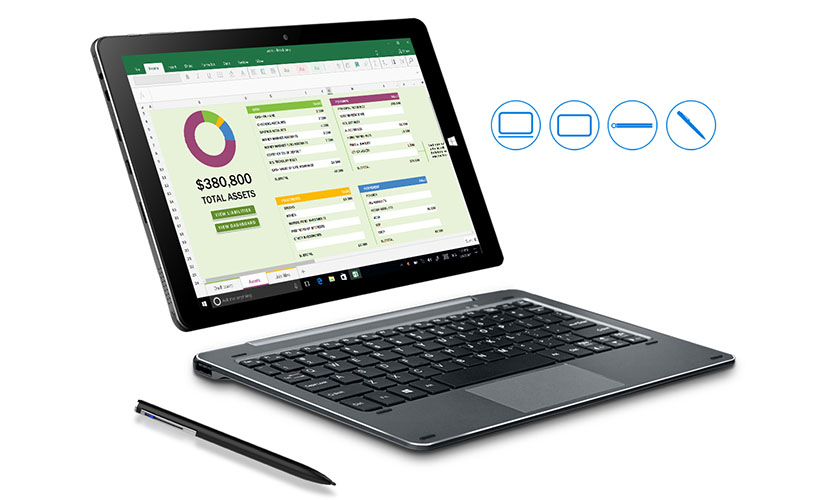 The brand also provides Chuwi Hipen H2 Stylus for higher productivity and to let your creative instincts play on the tablet. You get Windows 10 along with Cortana for your assistant proving that this definitely can switch between tablet mode and laptop mode giving heed to its 2-in-1 nature. Given the fact that it supports heavy graphics and has excellent processing speed, you can use this tablet for your favorite games too because it lets you connect even Xbox controllers to via it's Bluetooth.
The USB-C and Bluetooth make this device versatile by widening its range for connectivity. When CHUWI Hi10 Air means work, it means it! When CHUWI Hi10 Air means to play, it means it. Offering you the best of both dimensions, this tablet can be one of your favorite devices in the market today.