Promising both the world of luxury and high performance, ASUS ZenPad 10 (Z301M) walks on a very tight rope trying to achieve a balance between affordability and high-end features. Many brands in the past have tried their best to take this walk and have nailed it. But what makes ZenPad 10 so different? It is newly launched and claims to deliver this balance. The experience of using this tablet does not rest with the features alone but also functioning at the user end. All said and done, this tablet has some nice features but at the same time stoops down to mediocrity too.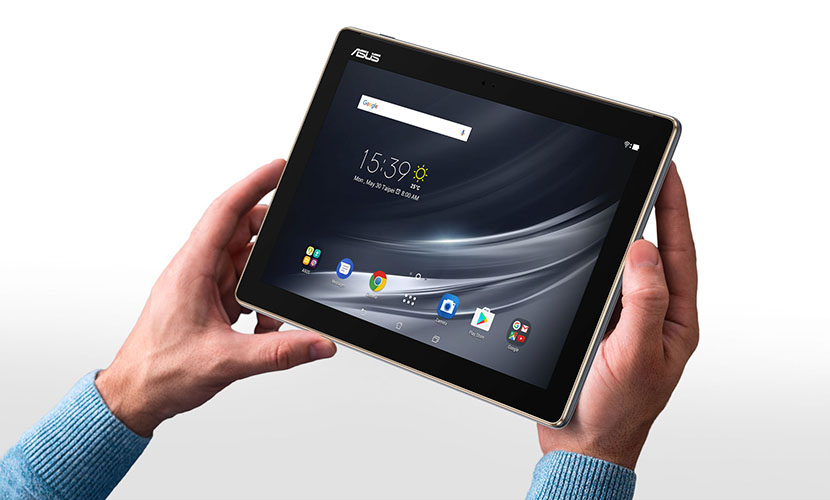 ASUS ZenPad 10 Z301M gives you fun features packed inside a premium and chiseled design. Given that this is an entertainment specific tablet, it has other specs on the line too which gives it an overall balance.
RAM and Storage
This tablet has 2GB of RAM which is decent and fair enough according to the price. Of Course, it does not take up heavy duty tasks, but who said you have to use a tablet for that? A tablet is often used to get your quick needs done. And this flash memory is optimum to give you speeds to transfer and move files between folders/drives without stumping up a lag to the entire system.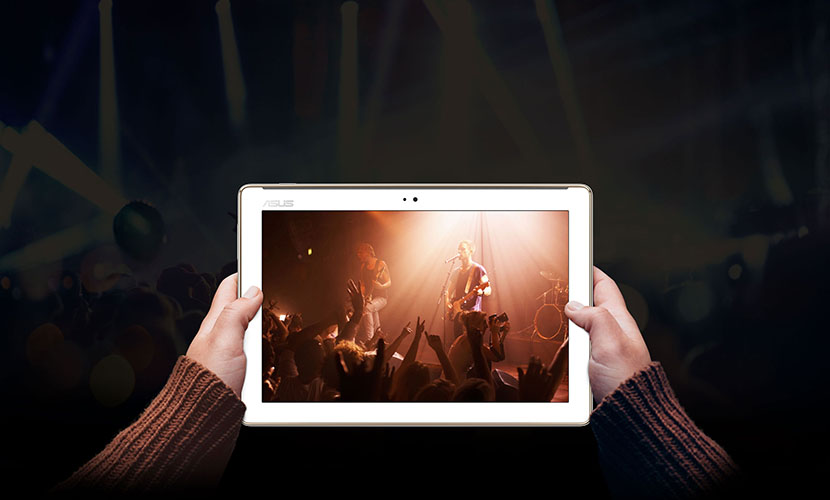 Often, people do misunderstand the figures. It is true that many smartphones today gives you at least 2-4GB RAM, but it does not function like the numbers. This tablet does not boast a huge RAM but does give you decent performance that you expect. It also has a room of 16GB/32GB/64GB which can be expanded further to suit your storage needs. It does not have an enormous storage capacity, but you can't expect it to perform and store like a power station because, again, it is a tablet!
Processor and OS
It is geared with MTK MT8163B Quad-Core processor which is clocked at 1.3 GHz. It is not the best processor around but being a Quad core; it has four fundamental cores which efficiently divides and branches out your functions. The MTK processor is fundamentally used in tablets and is known for its high performance that gives a PC-like experience.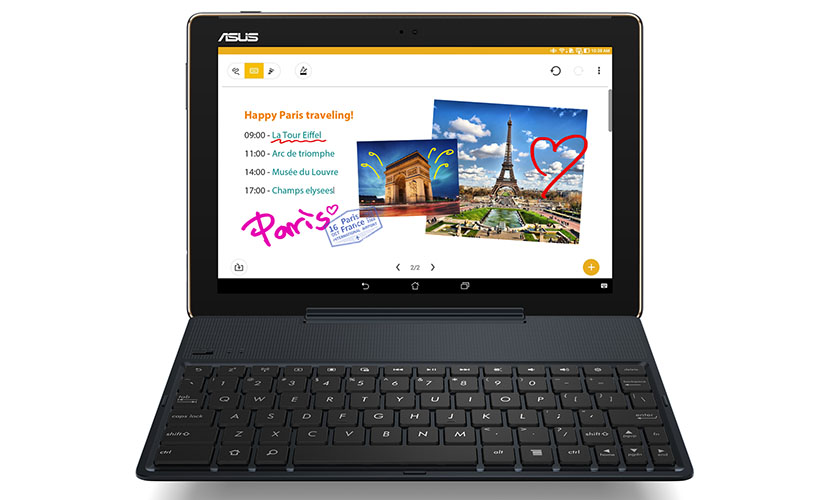 It won't give you ultimate processing for massive games but will provide you with an edge on the operating front. The transfer rates are higher and provide good media performance. The processor complements Android 7.0 (Nougat) which has better functionality and upgraded features. To get a sense of the processing speed, I evaluated the time it took to boot the device, transfer 5GB of media files and install a 700 MB and 2GB game.
Design and Display
It wins all ranks and marks with its premium design. It leaves no stone unturned to bring luxury on the table. It has a sleek and modern design, and with its dimensions 9.9 x 6.8 x 0.35 inch, this tablet is ergonomic to hold. It weighs 1 lbs (453g) which is not that light compared to other tablets in this range. With this weight, I would not say this tablet is too heavy, but it definitely will ache your arm if you hold it for five mins straight.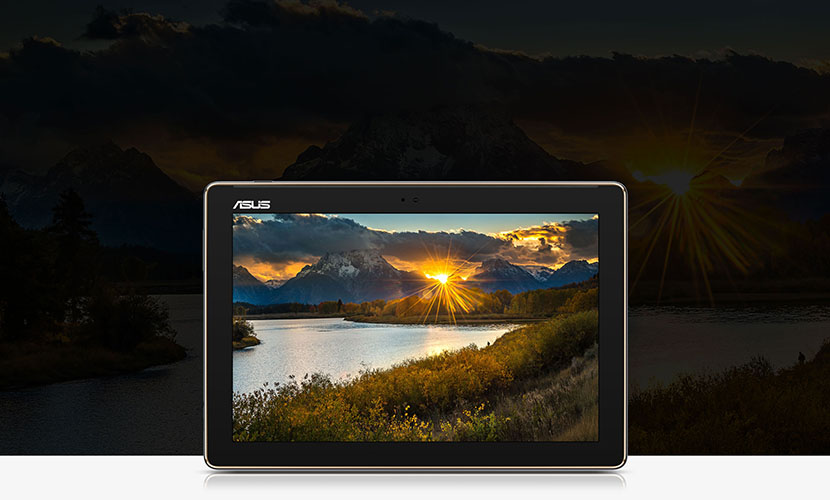 The 10-inch display is something to be appreciated. It is a LED Backlit Touchscreen display panel which gives you 1200 x 800 HD resolution. It is not the highest resolution around and truly not impressive. And there is a reason. The brand claims this as the best tablet for your entertainment needs. Now considering the fact that there are 4K movies and videos, I simply don't think this resolution would be enough to suffice it. But on the other side, it has an IPS panel with an anti-fingerprint coating which is very beneficial. Also, with ASUS VisualMaster you get an excellent combination of hardware and software to enhance the visual experience altogether.
Graphics and Battery
This tablet is geared with Mali T720 MP2 520 Mhz Graphic card. It cannot provide for your high demanding 3D games. You can, however, enjoy light gaming because this GPU has lower power demands and sips on minimum battery. The Mali GPU is however not a widely accepted GPU as it has some criticism regarding the manufacturing quality. While it consumes less battery, the whole experience of the tablet is balanced by the 4680 mAh battery with a capacity of giving you 10 hrs of video playback upon full charge. The battery life is long-lasting and does not drain quickly. The charging is done via a USB Type-C which provides a quick load and also higher transfer rates.
Audio, Camera and other supports
For the audio aspect, it has dual front speakers that are integrated with DTS Headphone:X technology that gives you a rich and immersive technology. It is equipped with SonicMaster technology and 7.1 channel virtual surround that makes the audio cinematic. It also has a DTS HD-Premium Sound feature that lets you delight in high-quality and dynamic DTS encoded audio.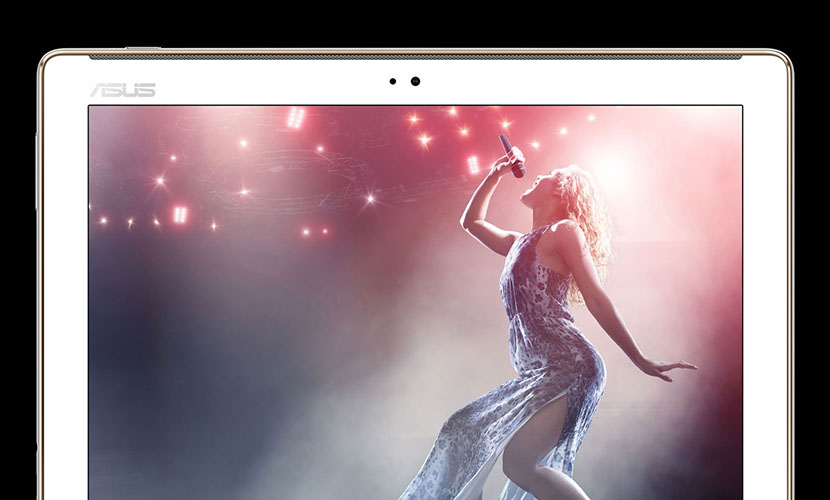 The quality of audio stretches to the extent that when I was watching Ghost Hunters in my room alone, the tiniest of sound jumped me. The audio was that clear. The camera has a 5MP rear camera and 2MP front camera. It gives you a bit pixelated capture in low light but is decent otherwise. It has 1 x 1 × Type C, 1 × 2-in-1 Audio Jack, 1 × Micro SD Card Reader expandable up to 128GB.
Verdict
The ASUS ZenPad 10 Z301M does not offer ultimate specs like other high-end tablets on the market, but it does give you enough according to the price and your needs. I would recommend this to those people who like the look and feel of a tablet, and who wants the best of entertainment.