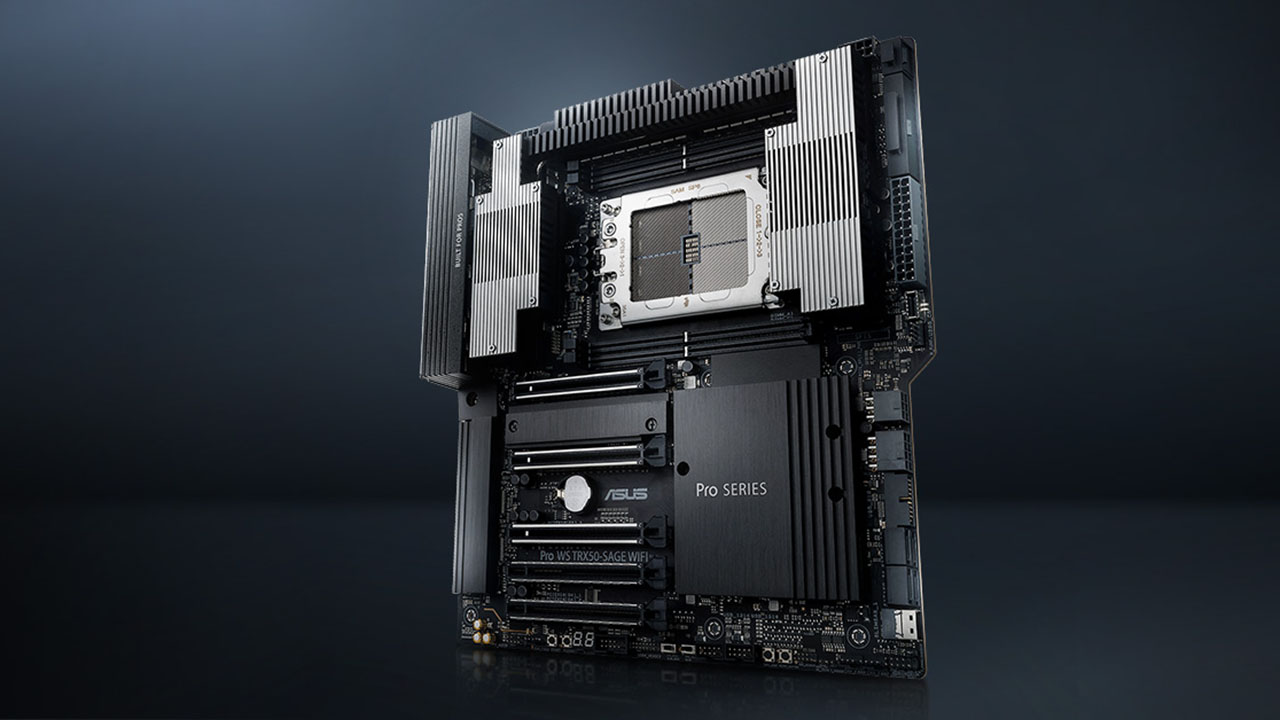 AMD Ryzen Threadripper CPUs are the new and one of the most powerful CPUs in the market. Well, now we have various brands making motherboards to support these powerful CPUs, and it is no shock that ASUS is leading the charge in this sphere.
The Pro WS WRX90E-SAGE SE and Pro WS TRX50-SAGE WIFI are two new and powerful workstation motherboards from ASUS. These motherboards are designed to get the best out of the new AMD Ryzen Threadripper CPUs.
If you are a professional working in media production, deep learning, animation, 3D rendering, and AI training, these motherboards can be a game-changer for your rig. ASUS says that both IT administrators and creative workers looking for high-performance solutions can benefit from these motherboards.
Overclocking Capabilities
The new AMD Ryzen Threadripper processors provide overclocking options, and ASUS has made sure to harness their power. The Pro WS WRX90E-SAGE SE and Pro WS TRX50-SAGE WIFI motherboards feature a dual PSU design.
Users also get state-of-the-art cooling modules and strong power delivery. This is essential to provide stability when the CPUs are overclocking. If you are a fan of overclocking, the hardware switches and enhanced BIOS options also provide ease of usage.
Get the Best of Ryzen Threadripper PRO CPUs
Let's talk about the AMD Ryzen Threadripper PRO 7000 WX-Series CPUs. These mighty processors come with 96 cores and 192 threads.
These are some powerful processors that have no trouble with rendering, generative design, software compilation, intricate simulations, and more. The good thing is that these motherboards can easily handle these CPUs.
The Pro WS WRX90E-SAGE SE motherboard is equipped with a robust VRM configuration, ensuring the power and efficiency required by these processors. It also supports ECC R-DIMM memory, allowing users to set up a high-bandwidth memory pool with automatic detection and repair of single-bit memory errors.
With its broad power stages, compatibility for PCIe 5.0 and DDR5 memory, and overclocking-capable VRM, the Pro WS TRX50-SAGE WIFI motherboard is suitable for HEDT builders.
Efficient Cooling Solutions
These motherboards are designed with efficient cooling in mind, and this is essential as the hardware could get really hot when working at total capacity. ASUS has added massive VRM heatsinks paired with dual fans. This ensures that the system stays cool under heavy workloads.
The M.2 slots are equipped with heatsinks and thermal pads to keep SSDs running at optimal temperatures. The Pro WS WRX90E-SAGE SE goes a step further with an active M.2/PCH fan, enhancing thermal efficiency.
Versatile Connectivity Options
Both motherboards offer a wide range of connectivity options to cater to various setups. The Pro WS WRX90E-SAGE SE boasts dual onboard 10 Gbps LAN ports for superfast transfers.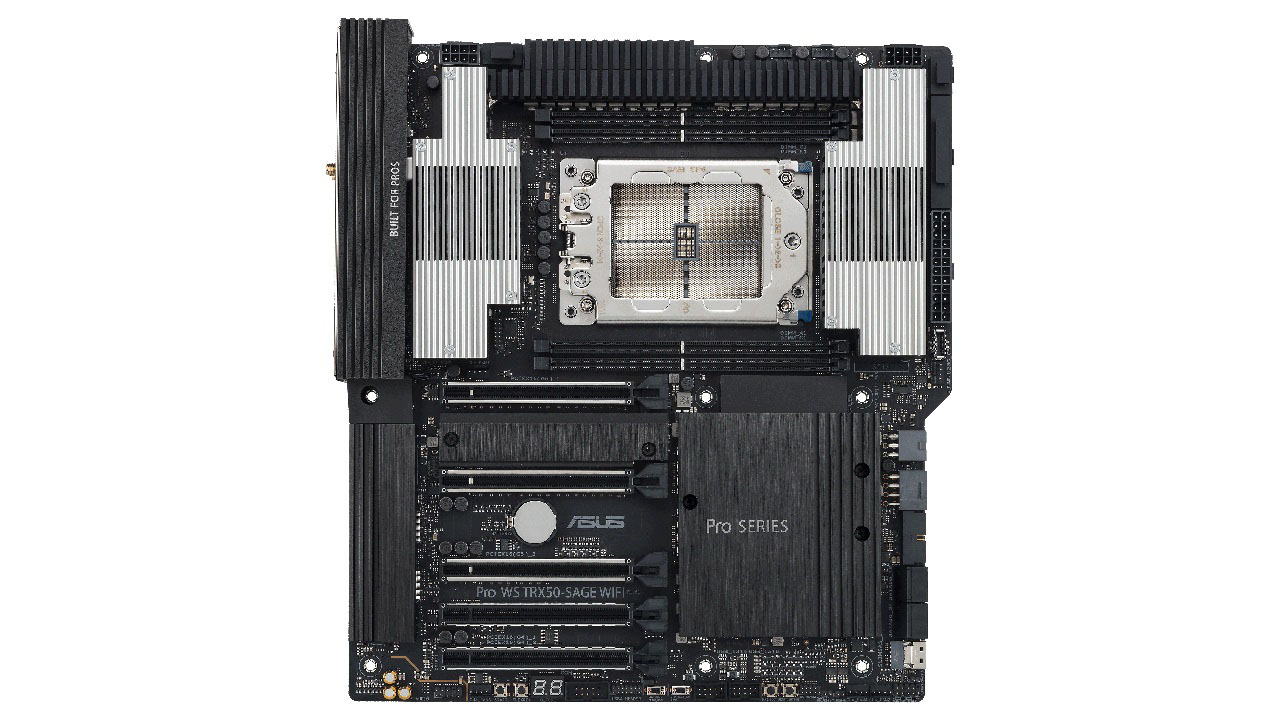 An additional Gigabit Ethernet port provides stable data transfers to the onboard baseboard management controller. The Pro WS TRX50-SAGE WIFI features a 10 Gbps Ethernet port and a 2.5 Gbps Ethernet port. Both motherboards support high-bandwidth onboard Wi-Fi. They also provide multiple USB ports and support fast charging.
Ample Storage Choices
For storage, these motherboards offer high-speed USB connectivity for external drives and multiple options for internal drives. The Pro WS WRX90E-SAGE SE includes four PCIe 5.0 M.2 slots and SATA ports, while the Pro WS TRX50-SAGE WIFI provides two PCIe 5.0 M.2 slots, a PCIe 4.0 M.2 slot, and SATA ports.
Server-Grade Remote Management
These motherboards come with server-grade remote management tools, allowing administrators to communicate with the BMC via remote interfaces for control functions. ASUS Control Center Express software enhances security, productivity, and protection against unauthorized access and data leaks.
Prepared for Ryzen Threadripper CPUs
The Pro WS WRX90E-SAGE SE and Pro WS TRX50-SAGE WIFI motherboards provide a solid foundation for workstations powered by next-gen AMD Ryzen Threadripper 7000 series CPUs. ASUS ensures extensive compatibility with the latest technologies, rigorous 24/7 testing, and broad Qualified Vendor Lists for memory kits to ensure reliable operation.
These motherboards are the gateway to the future of high-performance workstations, ready to meet the demands of professionals across various industries.
As of now, we don't have the pricing information for these motherboards. However, ASUS has a good reputation when it comes to pricing its products. So, users should be optimistic.