Have you ever given a thought that how an iPod, which is meant to serve you with music, can also provide you with video calling features or AR experiences? Well, nobody could have ever thought of such an advanced iPod. But Apple made it possible! A leading brand that ensures to deliver next generation smartphones and tablets did a tremendous job by offering unexpected iPod Touch. However, the earlier range of iPod Touch offered Retina display, iOS to download games, and make calls via Skype, but new iPod Touch is different.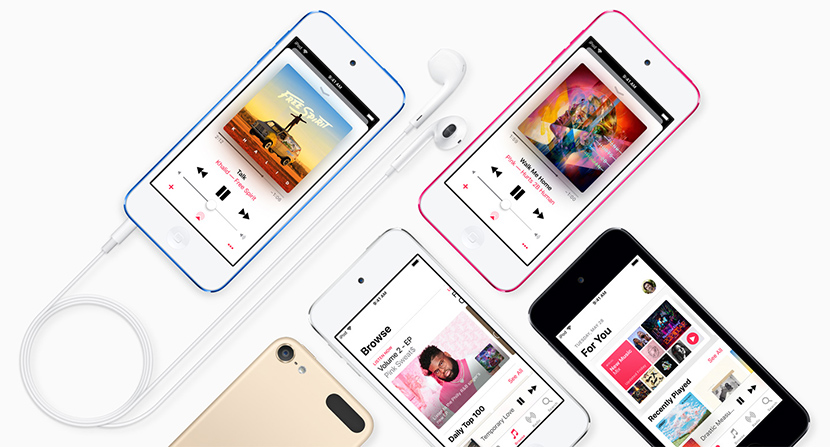 The new iPod Touch has been introduced by Apple with powerful and unbelievable enhancements in terms of communication and capability that too at an affordable cost. Equipped with A10 Fusion chip, the all new iPod touch is all set to give you next level gaming satisfaction or experience that you haven't seen before. This powerful chip boosts the performance of the iPod Touch with augment reality experiences and Group FaceTime, making it more of a smartphone. However, you cannot directly insert your SIM and use it a mobile, but via Skype app it has become possible to stay connected with your friends and family.
The iPod is extremely light in weight and very slim, making it portable and flexible at the same time. Now forget about the holding pain of iPod and stay focused on your game, making you feel like you're holding a small note dairy. The most exciting part of this new iPod Touch that has become the limelight is up to 256GB storage capacity, enabling you to download unlimited, games, videos, or apps without thinking for a second.
You can also download millions of offline songs from Apple Music or iTunes Store without any hassle. Apple music provides users with around 50 million songs, playlists and Radio as well, but if you purchase the subscription you can create your own playlist, watch various music videos, making journey of music unforgettable.
Talking about gaming, well, Apple hold the third position in the world's largest gaming platform that offers eye-striking graphics that are three times faster, making your gaming experience immersive. More so, touch is very smooth and seamless that boosts the gaming experience stunningly. If you are a hard-core gamer, then purchasing Apple Arcade can be a viable choice that add more games to the already existing games in the Play Store, providing you with ad free games.
You will also enjoy the new iPod touch when it comes to utilization of augment reality smartly over web browsing, education or games. You identity 3D objects instantly as the AR experience give you real-time experience.
According to the official website of Apple, the new iPod Touch is of $199 providing 32GB storage, $299 for 128GB and $399 for 256GB.