Aoson R101 10-inch tablet is Android device which receives superb design and supportive hardware to meet the desire of good looks and smooth/ swift processing. Access apps, switch between various tasks, perform video calls, watch movies, play normal games, and accomplish business tasks with minimum effort and lag-free processing. Google's Android 6.0 marshmallow edition supplies fluency for the applications. Large 10.1-inch IPS screen is bright and vivid and takes your studying, reading, and playing videos to a whole new experience.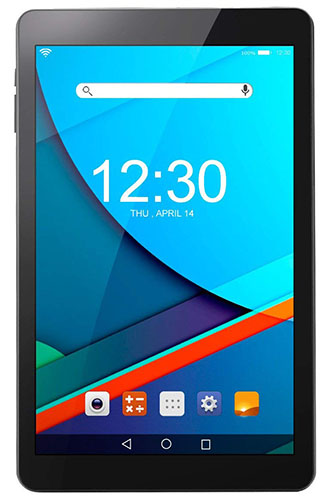 The MTK8163 Quad-Core 1.3 GHz processor equally supported by 2 GB RAM ensure power and performance. Storage is a very important entity in any device. An Internal storage drive of 16 GB is inbuilt and can be used as a primary storage device for this tablet. Expandable 32 GB Micro SD Card and OTG are other storage options to store your important data. The battery of 5000 mAh allows you uninterrupted supply for approx. 8-9 hours. Wired and wireless connectivity options make it easy to connect this device to other devices quite easily. The Dual camera option of front and rear enables a user to perform camera related tasks efficiently. Overall, neat and clean design capturing your eyes, enriched with sound hardware to perform as per your desire.
Design
Aoson is looking to revolve around budget-centric devices and they have successfully manufactured a lot of devices in this category. Durable material, good screen, and impressive hardware are astounding features of Aoson devices. R101 is another device in this range incorporating same enchanting features and affordable price tag.
The simple rectangular design looks elegant. Clean and smooth plastic finish ensure decent design. The 10.1-inch screen welcomes you while opening the box. Two-sided narrow and two-sided thick bezels cover the whole screen. Top bezel consists of a web camera which can be very efficient for making Skype or Video calls with your near and dear ones and business associates.
The Backside of this tablet is loaded with a rear web camera and Aoson trademark logo at the center. Speaker holes are provided on the left hand side for superb audio experience and usage. A Power button and Volume rocker buttons are placed on the top bar. On the right hand, there is a small flap enabling you to attach Micro SD Card in the given slot. The dimension of 10.28 x 6.34 x 0.39-inches and a weight of just 1.24 lbs makes it easy to hold or carry this device along with you anytime and anywhere in the medium-sized bag or purse or palm quite easily
Display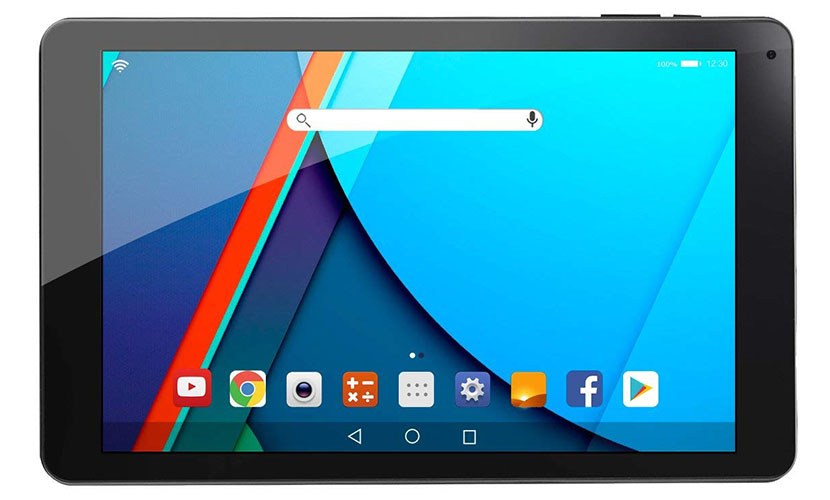 The display consists of the 10.1-inch energy saving IPS touch screen is fascinating to watch and very responsive while handling. The touch panel is a decent one with proper zoom in and out functions. The resolution of 800 x 1280 pixels helps display to attain balanced picture quality. This display comes with a screen protector which is dust-proof and scratch resistant ensuring a longer lifespan for the display and screen. The 178-degree wide viewing angle facility delivers you stunning visuals, graphics, and pictures from every viewing angle.
Camera and OS
The combo of front and rear cameras gives users the flexibility of performing various camera-related functions on the go. The front camera of 0.3 MP enables users to make video calls with friends, family members, close one, and associates. The rear camera is of 5 MP and is very beneficial in capturing some memorable moments in the form of photos or videos and scanning documents. The clarity of the front camera is not up to the mark, but rear camera delivers excellent clicks.
Google Android 6.0 Marshmallow operating system provides a platform to launch your favorite apps, videos, and games in just one click. You can surf the internet, read or reply to emails using Gmail, and various other web-related functions more fluently as ever. The Google play store gives you access to download unlimited utilities, apps, and several utilities absolutely free.
Hardware and Performance
Aoson R101 is fueled with MTK 8163 Quad-Core 1.3 GHz processor and 2 GB RAM. This hardware unit lets you access your apps, videos, and games much faster and assertively. The 10.1-inch IPS touchscreen panel floats every visual or graphics to the screen. Screen protector, 178-degree wide viewing angle, and 5-point touchscreen panel ensures durability, comfortability, and responsiveness. This tablet is attached with 5000 mAh Li-ion battery which assures you around 8-9 hours of battery life. This amount of battery life is good enough to perform your day-to-day tasks, routine tasks, reading, studying, watching movies, and playing normal games.
Storage and Communications
The massive amount of storage space is attached to this tablet. At first, there is 16 GB of inbuilt internal storage to store your documents, files, videos and favorite games. Then there is a Micro SD card option which is expandable up to 32 GB giving extra space for storage. At last, there is OTG option which lets you connect an external hard disk and backup your data from time to time for more free space.
You can connect this device to both wired and wireless options. Wired option can be managed by Micro USB port, whereas wireless option can be provided through 802.11 b/g WiFi router and Bluetooth 4.0. You can also connect any Bluetooth compatible device like keyboard, mouse, and speakers with this device very easily.
Verdict
In the widespread Android market, Aoson R101 10.1-inch tablet is a pretty new player. If you ignore a few points like mediocre front web camera and plastic build quality then this tablet is a certain hit among its competitors. Features including elegant design, rounded edges, Quad-Core 1.3 GHz processor, 2 GB RAM, 10.1-inch IPS touch screen panel, 16 GB internal storage, 32 GB Micro SD Card, OTG option, wired and wireless connectivity options, rear camera, and massive battery life makes the tablet experience fascinating and enjoyable. Above all, the affordable price range adds few more points to own this device.