AOSON M815 8-inch Tablet is certainly not disappointing at all in the first impression. The supporting attributes of 8 inch IPS HD display is great to have in this range. You will be having 800 x 1280 HD resolution which allows you to go through the content in the tablet with ease. Playing games and watching movies will certainly be a very smooth experience in this Android device. You will not have any problem viewing the screen from different angles and it also has a great display and brightness to make the device even more amusing. Overall, the things look good from outside, but let's dig in to know more about this Android 7.0 tablet.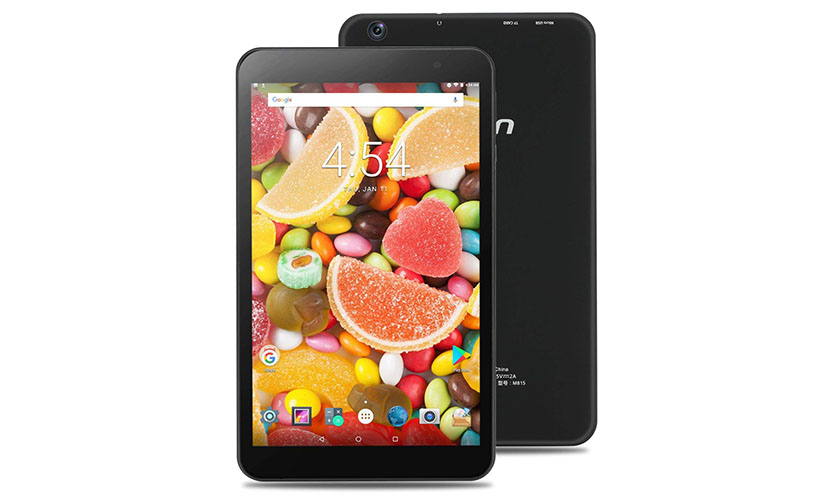 Body and supported applications
Being an 8-inch long tablet, it weighs around .73 lbs which makes it quite convenient to carry while being on the move. The design is certainly quite classy and perfectly made to show off. You will be able to download a wide range of applications with ease. Popular applications like Youtube, Uber, Facebook, Skygo, MSN, Instagram, Skype, The Good Corner, Royal War, etc. can be used without any fuss in this 8 inches Android 7.0 tablet. So, if you have your own world in the social platforms, you can explore it with ease through AOSON M815 Android 7.0 Tablet.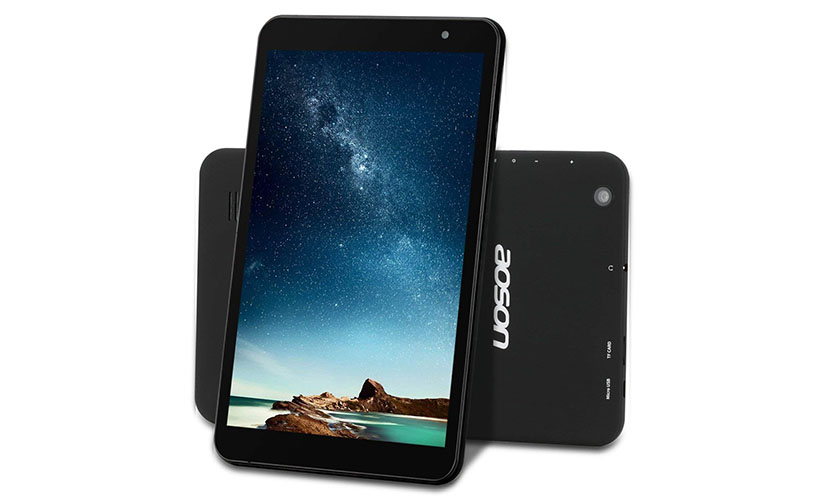 Quad-core processor
AOSON M815 8-inch Tablet is infused with a quad-core processor, giving you an immense flexibility to enjoy your tasks with ease. From watching video clips to playing games for long hours, there is no one stopping from the entertainment. So, in this range, it's certainly a great job from my side. You can also perform multitasking with ease. Comparing AOSON M815 8-inch Tablet with other devices exclusively gives an idea how fast the device is with a quad-core processor and 2GB RAM. There will be no problem at while installing new applications for launching and playing new games. A perfect performance booster configuration to keep the device running at its best.
IPS HD Touchscreen
AOSON M815 8-inch Tablet is exclusively infused with 8 inch IPS HD Touchscreen which gives you the amenity an exceptional experience display quality. You will have no problems watching movies or playing games on this device as it has very much clear screen and an amazing visual appearance. The display is completely dust and scratch resistant and with the amenity to view from different angles, I would rate excellent job done.

2GB RAM with 32GB storage
You will a support of 2GB RAM and 32GB storage to help you store out your all important documents and applications. If you are not happy with the storage, it can be expanded to your needs and you will be able to store as much number of movies, games, and applications without any sort of fuss. When 2 GB RAM is configured with a quad-core processor, you will not face any sort of interruption while performing any sort of task in the tablet. You can also connect the hard disk to increase the memory of the device as it fully compatible with OTG function.
Battery
With AOSON M815 8-inch Tablet, you will be getting a battery ranging to 4000mAh with which you will get around 4-5 hours of life to use it without any interruption on the move. From enjoying the movies to clicking photographs, you will not have to worry about the charge of your 8-inch tablet.  You can surf online or download applications without any sort of worry related to the battery power. I would certainly rate this thumbs up attribute in this 8-inch tablet.
Camera
AOSON M815 8-inch Tablet is infused with a 5MP rear camera and you will not be disappointed with because of the clarity it gives in each and every click. At this budget, I am pretty satisfied with camera configuration as it not only gives you quality pictures but also high-quality videos which you can record while being on the vacation. You will also be getting 2MP selfie camera to entice yourself with some amazing photographs all day long. It also allows you to enjoy video calls without any sort of interruption. I would certainly say well done for this configuration at this budget.
Android 7.0 Nougat OS
With this operating system, you will get all the latest facility of working on a variety of tasks with ease and also all the applications can be easily accessible. There will be no issues while switching from one application to another. It comes infused with the Google play store applications, which gives you access to a number of applications without any scratching of the head.
Bluetooth and Wi-Fi
You will also get exceptional performance from the network system because of the Wi-Fi function infused in this 8-inch tablet from AOSON. You will be able to easily connect with a number of  Wi-Fi networks and carry on working online without any fuss at all.  AOSON M815 8-inch Tablet also comes with Bluetooth 4.0 installed in it. You will easily be able to transfer your files or other applications to other devices with ease. You can also get connected to Bluetooth speakers or headphones to listen to music as per your convenience.
Number of options
From GPS To GSM certified, this 11.9 ounces tablet will help you with a number of options which can help you get your task done without having to look here and there. You will also be getting 1 USB port and with GPS you will be to track the live locations with ease. With Cortex A53 graphics and quad-core processor, you will certainly be getting one of the finest experiences at such low range.
Verdict
At this budget, AOSON M815 8-inch Tablet literally stands out from other devices. Yes, if the performance can be better but for that, you need to increase the budget too. It can also be a perfect option as a gift to your family members and they will certainly have the best time with it. I will surely give it a thumbs up performance!