Amazon is a front-runner globally, be it eCommerce products or gadgets, it is becoming a tough competition for many brands. We all are aware of Fire 7 tablet that was introduced by Amazon and become a great hit in the market due to its incomparable features and durability that too at highly affordable cost. With high resolution display, Fire 7 (7th generation) was one-of-a-kind with great portability. But now Amazon has recently upgraded its Fire 7 tablet with 2x storage, improved design and stunning camera quality.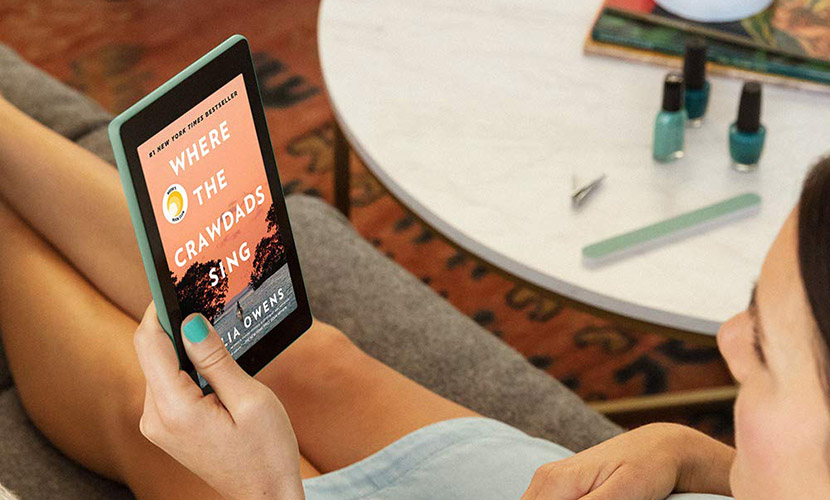 The All-new Fire 7 tablet 2019 is beautiful to eyes and comes in alluring colors like Plum, Black, Sage and Twilight Blue. With 7inch IPS display, All-new Fire 7 has the same resolution as previous one, providing better viewing experience. Besides this, the tablet is extremely lightweight, which makes it quite portable that easily fits in your pocket.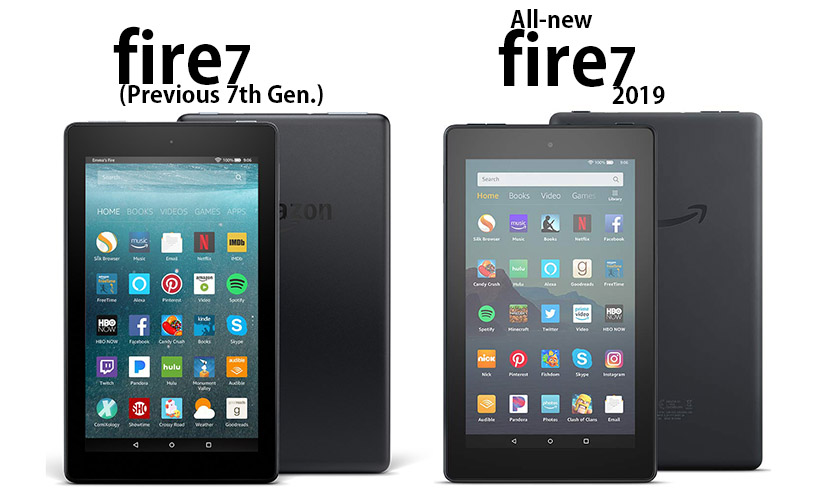 In addition, now All-new Fire 7 is powered by Alexa, so you can spend hands-free day with her. You can hear the news headlines, current temperature, listen to your favorite music and lot more by asking Alexa. Alexa will listen to you even when the tablet is on standby mode. All-new Fire 7 tablet is overflowing with thousands of ebooks, games, Prime videos, Netflix, and a lot more.
Fire 7 (7th Generation)
All-new Fire 7 2019
Processor
1.3GHz Quad-Core
1.3GHz Quad-Core
Display
7" (1024 x 600) 171ppi
7" (1024 x 600) 171ppi
Storage
8GB or 16GB
16GB or 32GB
Camera
Front: VGA
Rear: 2MP
Front: 2MP
Rear: 2MP
Battery
Up to 8 hours
Up to 7 hours
Starting Price
$49.99 | Check Deal
$49.99 | Amazon
This time Amazon has doubled the storage of the tablet by keeping the faster quad-core processor unchanged. But previous tablet offer 8GB storage whereas All-new Fire 7 tablet is offering 16GB and 32GB storage to users, which is extendable up to 512GB. This is just awesome! Similar to previous model, even All-new Fire 7 tablet is highly durable that stand against iPad mini!
If we talk about camera, both tablets have same camera, which is 2MP rear and front-facing along with VGA for Skype calling with family and friends. We can say that All-new Fire 7 is a complete package that is all set to fulfill your day-to-day needs and stay beside you with your daily life struggle.
However, Amazon has reduced on battery life of the tablet. The previous Fire 7 tablet provided you with mixed battery life up to 8 hours, but the All-new Fire 7 tablet is providing only 7 hours of battery life, along with continuous browsing and video playback. But if we ignore this part, the tablet, undoubtedly, worth the money! It also offers great connectivity choices in such a small budget such as Dual Band Wi-Fi.
Overall, All-new Fire 7 tablet can assist you with your day-to-day activities and make your day hassle-free as you don't have to get up from your seat to get the job done- Alexa is ever-ready to assist you!