Acer Iconia Tab 10 has become a new bandwagon across the agile market. How? Well, Acer is a Taiwanese Multinational company known for its products in electronics and hardware. It was founded as Multi-tech in 1976 and renamed as Acer in 1987. It is one of the largest world vendors manufacturing laptops, and tablets across the world. Thus, it is a trustable firm in every aspect.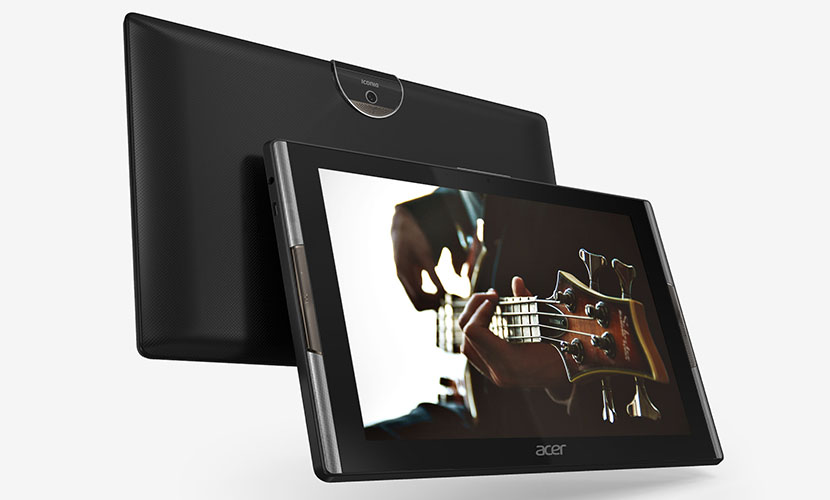 So if Acer Iconia Tab gaining a competitive edge in the marketplace it's a not big deal. As the brand has the higher ratio of loyal customers who willingly wait for new products launched by Acer every year! But we can assure you that Acer Iconia Tab 10 has been one of the greatest inventions that rook roots in the market in no time.  However, the factor is not only the brand but Iconia Tab 10 is also powered with unique features that are amazing because the budget of the tablet is highly reasonable.
Thus, below we've attempted to give you a glimpse of the Iconia Tab 10 features:
Simple and attractive design
We can say that Acer Iconia Tab 10 is not too big or too small it has just the right size of 10 inches Full HD screen enabling you to view images or video from every angle sharply. If you are looking for a handy tablet that can support you with continuous entertainment, then your search ends at Acer Iconia Tab 10. Furthermore, Iconia Tab 10 has been compacted with IPS, which is In-plan switching that keeps the color accurate regardless of the angle you are viewing from. You can easily share whatever is on your screen with friends and family members.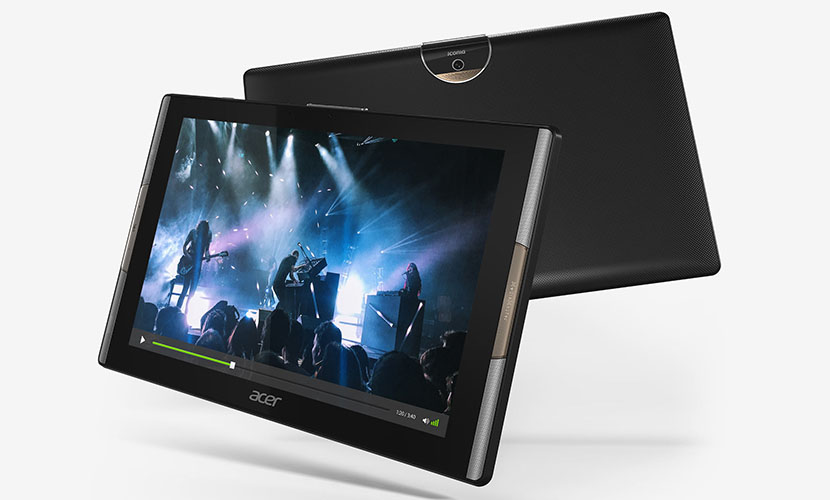 The resolution of the display consists of 1920×1200 resolutions in 16:2 aspect ratio making movies and video more real and theatrical. Combining everything about the display, in a nutshell, you can see clear texts, each detail sharper, and tough glass compressed with Corning Gorilla Glass. The design of the laptop is generous it has curved edges and flat back with a little tackier shred at the top, making it easy to hold. And the weight is very light just 1.17lbs. You can see the tab in two dramatic colors, which is black or dark blue with bold texture maintaining functional efficiency. Besides this, it has a micro USB easing the transfer of files between two devices and you can also connect to external devices like keyboard, mouse, etc.
Intuitive interface
Acer Iconia Tab 10 runs on the Android 7.0 Naught operating system and has an intuitive interface like an Android smartphone. Inside the Tab, there's a 2.10 GHz MediaTek MT8176 Hexa-core processor with standard memory of 4GB and 64GB flash memory. Like other tablets, it also offers Bluetooth, Wi-Fi and microUSB 2.0 connectivity option to keep you connected with the world. However, in the list of Acer Iconia Tab 10, there's one more added advantage know as "painless vision". With painless unique features vision, we mean you can easily zoom in and out all the fonts and interface, what Android offers giving more comfortable viewing experience.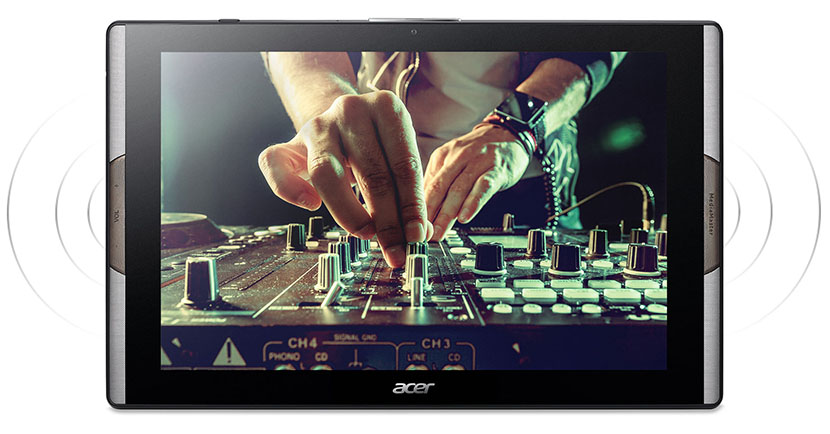 Moreover, Iconia Tab 10 is featured with MediaMaster that allows you to browse all the images and video with an advanced audio setting. Additionally, Acer Iconia Tab 10 is outfitted with excellent sound quality. The Iconia Tab 10 is compacted with four front-facing speakers, which is surrounded by 160 degrees sound and DTS-HD Premium Sound giving you clear and immersive audio experience.
Acer Iconia Tab 10 has introduced the Precision Plus technology that makes the touch features amazingly perfect. In case you are a sketcher or like to sketch, then Iconia Tab 10 can be the best platform to showcase your creativity as it allows you to draw sharp and clean lines with anything that has finer-tips, like your pencil or pen.  Isn't it amazing?
Save energy for later
Acer Iconia Tab 10 has an impressive feature namely "pocket". Curious to know what is that pocket? Well, the pocket feature allows you to save everything offline may be your favorite videos, shows or images with the touch of just three fingertips on the screen and it will automatically save everything in the pocket. Moreover, being an Android tablet it has pre-installed Google Play store offering innumerable apps along with Docs, Drive, Photos, Hangout, etc.
Well, Iconia Tab 10 has 6100 mAh battery allowing you to stay over the internet and other entertainment channels for 8 hours. This might hurt you as the brightness consumes 40% of the battery. I forget to mention about the camera, Iconia Tab 10 have 8mp rear camera and 2mp front facing camera. Thus, you can completely rely on your tablet for pictures when you are on a trip. Yet, the charging capabilities are faster of Iconia Tab 10 it just takes 30 minutes to get charged up to 20%. So we can wrap-up with the statement that above all the features we can ignore the battery concern. But, if you keep the brightness at the minimum level your battery may support you for 8-10 hours along with browsing and YouTube. It is highly recommended to carry your power bank.
Verdict
In the end, Acer Iconia Tab 10 is a rock-hard tablet that offers the right performance with a reasonable budget. If we consider the display, sound, and processor they are just remarkable. So mom, dad or kids everyone will find this tablet highly affordable and a good source of investment.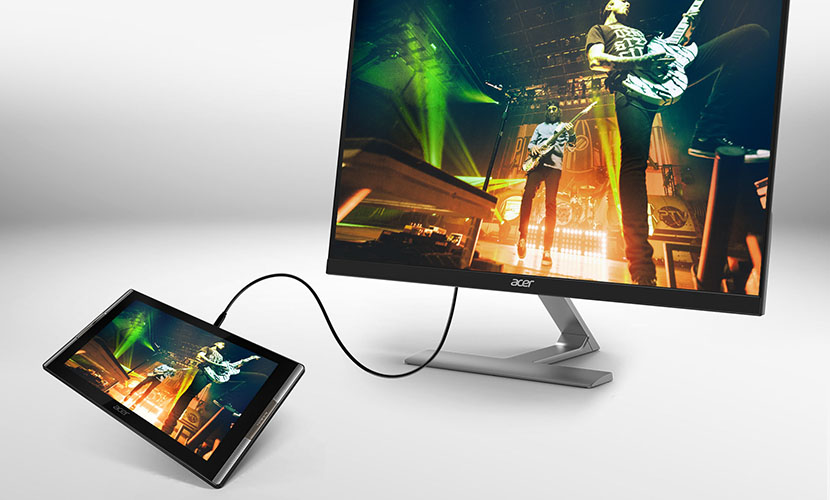 More so, it excels almost in every aspect if we just take a look at the feature of the tablet. Overall, if we rate the Acer Iconia Tab 10 out of 5 it deserves 4. Why? It has better features comparatively from other tabs in the market. It only lacks in the battery backup. As today's generation usually look for more battery to stay online. Moreover, even the camera is one reason. Youngsters today are fonder of clicking pictures and selfies and Iconia Tab 10 is incapable to support this habit. That's why people will prefer Iconia Tab 10 as their perfect entertaining partner!