Meeting the best balance of features and looks, the Acer Iconia One 10 B3-A50FHD-K5CZ tablet is pretty much the best deal you can avail. With a decent price that is not too heavy for the pocket, it manages to steal the show with elegant looks and fantastic features that lets you function at your best. It has a premium look and feels providing better functionality and excellent performance. It was tempting to use this tablet when it got launched and using it gave me satisfaction with my premeditated expectations. Let me break it down for you.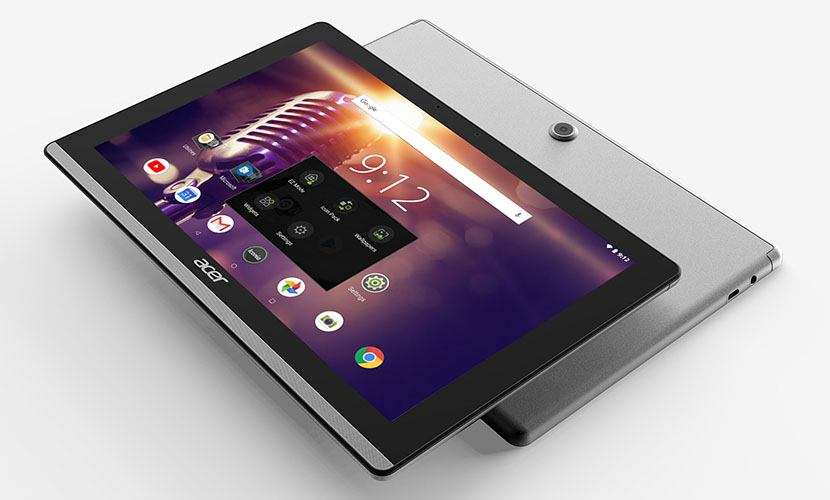 Surprisingly, this premium-looking tablet with impressive features is cost-effective. I expected this tablet to be reasonably expensive given the fact that it looks excellent design wise and also provides useful features. The immediate attraction of Acer Iconia One 10 B3-A50FHD-K5CZ is that it's user-friendly. It is built for everyone.
RAM and Storage
Ok. Before jumping down to the RAM and comparing it with the RAM sizes provided in smartphones would be incorrect. The smartphone market is enormous compared to tablets and tablets are generally not used for heavy-duty tasks; unless you craft for something niche. This tablet has 2GB of memory with higher speed rates. There may be other high-end devices which provide higher RAM size, but in this cost, this DDR4 SDRAM is the best hand you've won. It gave me good speeds while installing apps and decimated any lags during the overall performance. I don't see anything worth complaining. The performance always doubles when you have excellent storage capacities. In this tablet, you get an initial head start of 32GB eMMc flash memory storage with excellent reading speeds. The room can be stretched up to 128GB via microSD card.
Processor and OS
Acer Iconia One 10 (B3-A50FHD-K5CZ) is equipped with an ARM quad-core processor clocked at 1.50GHz. These quad powered cores are multithreaded and is divided according to functions. The tasks and readings are distributed among four cores which then makes the output snappy and robust. It is significant as even minor lags have no tolerance in the market today.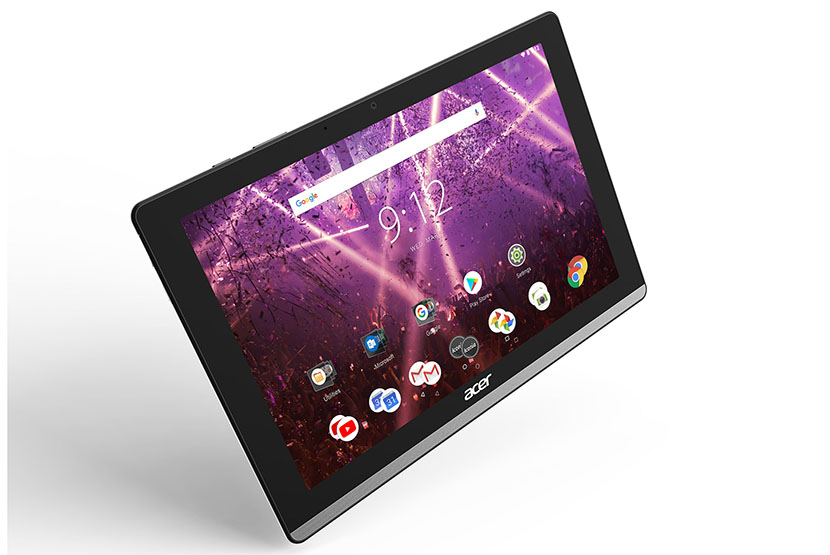 Right from booting to using the device until the battery drained out, I could not see one visible glitch or lag. Adding to its performance, Android™ 8.1 (Oreo) makes it perfect on the user interaction front. The functionality is smoother and provides several shortcuts leading to applications. This Android Oreo version makes the experience more seamless, faster and sweeter one! Impressive!
Design and Display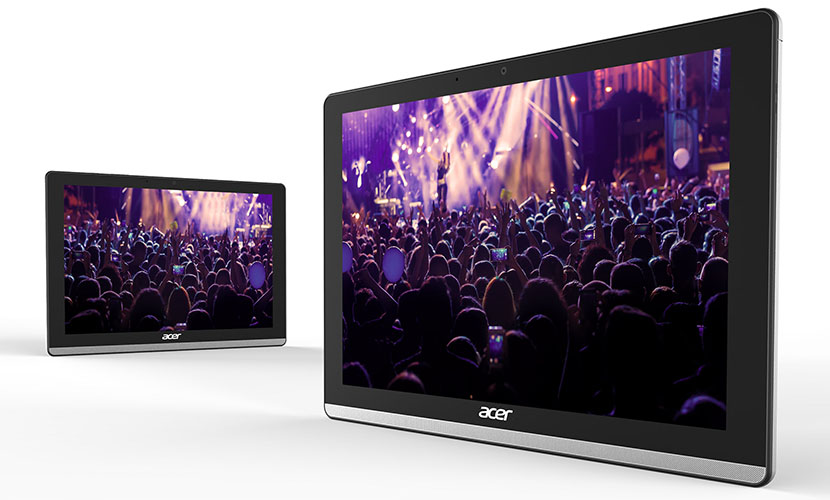 This impressive model of Acer Tablets has a sleek metal build which looks premium and at the same time gives you durability. It has sturdy exteriors with its metal body ranging 6.69″ x 10″ x 0.33. The dimensions are ergonomic and provide great comfort while holding the tablet. It weighs 1.23lb (557 grams), and it is light to hold which makes this device your work partner while you are on the go. It is not ultra-light, but it is light enough to not give you aches in your arm. It has a 10.1" display benefitting you with more screen space you can use while working or gaming.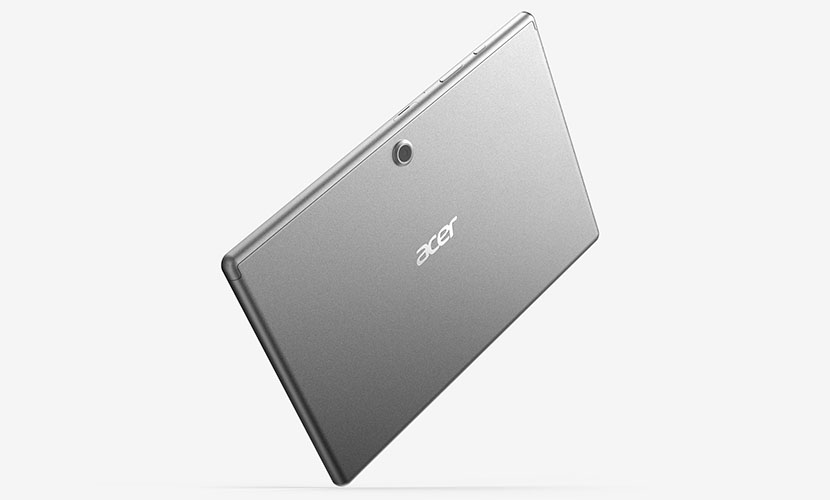 The display is also IPS enhanced. The resolution offered here is 1920 x 1200 which is indeed better than 1080p resolution provided by many entry-level tablets. It has got WUXGA (Widescreen Ultra Extended Graphics Array) which has a beautiful color gamut giving vivid colors for a stunning visual watch. The Active Matrix TFT Color LCD makes the vibrant color pop possible because of its unique ability to enhance the contrast and color levels. The touchscreen of the tablet is very responsive too. It gave me a good time typing on the touchscreen keyboard, which is widely criticized for tablets.  Altogether, the display makes this tablet stand out.
Battery and other connectors
It is powered by a 2-cell Lithium Ion battery which has 6100 mAh of power. It has got some enormous power battery! I expected the battery drain out soon considering the vibrant display and high processor, but it gave me more duration. I could operate on the tablet for 7 hours continuously, and upon connecting to charge, it fired up the power quickly and gave me 100% in less than 2 hours. The duration of the battery of the depends on the kind of task you are performing too. It provides you lesser; 5-6 hours on gaming while connected to a network. Talking about the network, it has a wireless LAN standard connectivity of IEEE 802.11ac, and MediaTek is the LAN manufacturer. It is intelligent on sensory levels with accelerometer and unique gyroscope sensor that senses all motions and rotations. It also has a micro USB port that lets you connect keyboard, mouse and other peripherals.
Audio and Camera
This tablet has two stereo speakers which are loud and clear. I am not the most significant fan of the audio quality provided by this device, but it is decent enough not to make your audio output grainy and hoarse. With several smartphones and tablets on the market today, they boast a loud volume but not mention the quality of the sound.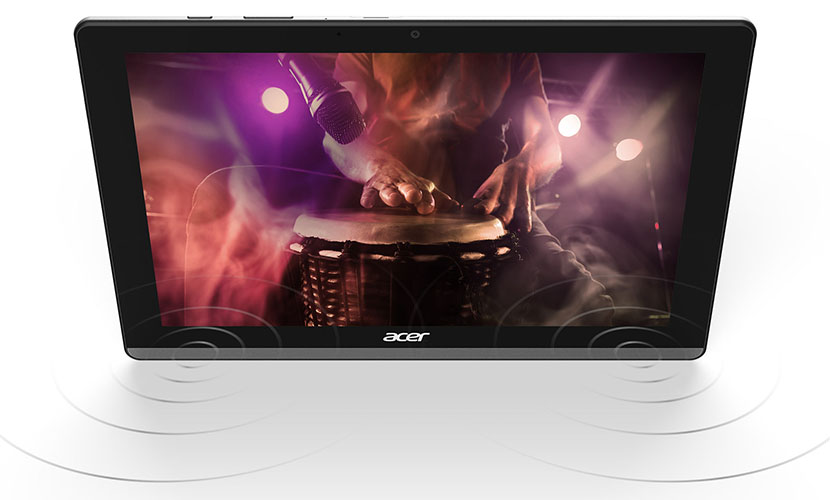 In my opinion, Audio quality rules out the Audio volume. I would go for audio quality anyway provided the volume is not too feeble. It is fitted with a camera that gives 5MP on the read end and 2MP on the front. The quality of the pictures captured is enhanced indirectly by the microSDXC slot (if you choose to use it).
This tablet is RoHS and WEEE certified proving that right from manufacturing to usage, it leaves minimum energy imprint, unlike other devices.
Verdict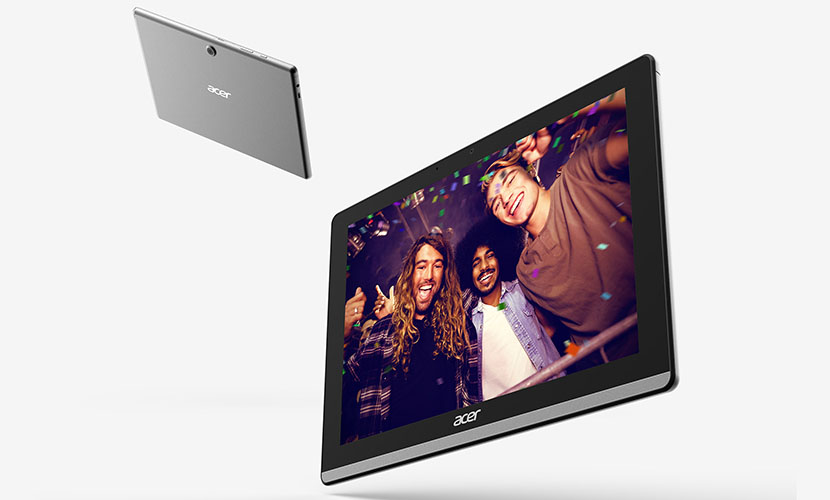 For an entry-level, Acer Iconia One 10 B3-A50FHD-K5CZ tablet is impressive and stands out with some features. Also considering the Energy efficiency, this device is worth a buy. It is not pricey and gives you a balance of features and looks on the table.