Yuntab H8 8-inch tablet is an excellent invention when compared others in this range. The display of this 8-inch tablet will certainly keep you hooked with its G+G screen which creates an excellent impression at for sure. You will be able to go through the entire content of your 8-inch phablet with ease and not only this there will be no problems whether you would like to watch movies or play your favorite games. And the best part is you will be able to experience 3D movies and games on this PC like a phablet. I will not shy away from saying that you will be expecting more but at this range its giving best configuration. Let's discuss in detail, is it really good to have one?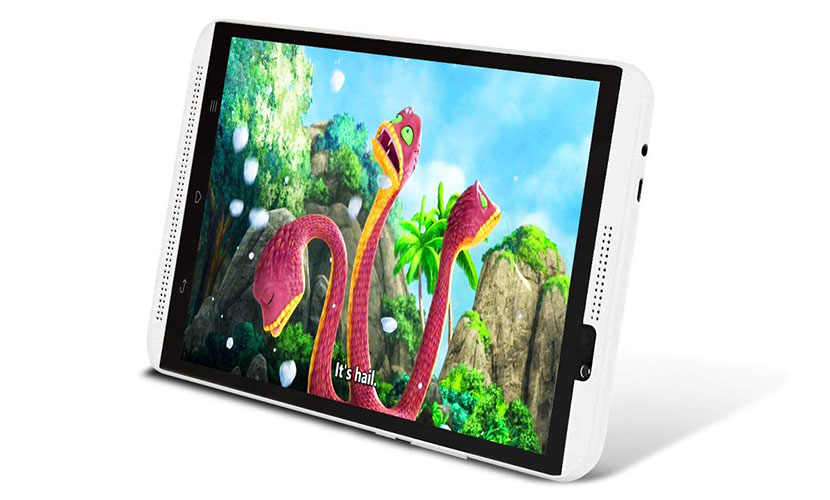 Build and Display
This Android 6.0 Marshmallow phablet is 8-inch long giving you an exceptionally classy appearance and portability convenience so that you can take it while being on the move. It weighs 1.65 pounds so there will be no heavy feeling in the pocket. The white color with 1280×800 screen resolution is very acceptable when it comes to the regular task which can be performed using this tablet. The 8 inch G+G screen gives an amazing experience altogether while watching movies, playing games or browsing socially. Overall, the build and display are pretty smooth to go with when compared to other tablets at this range.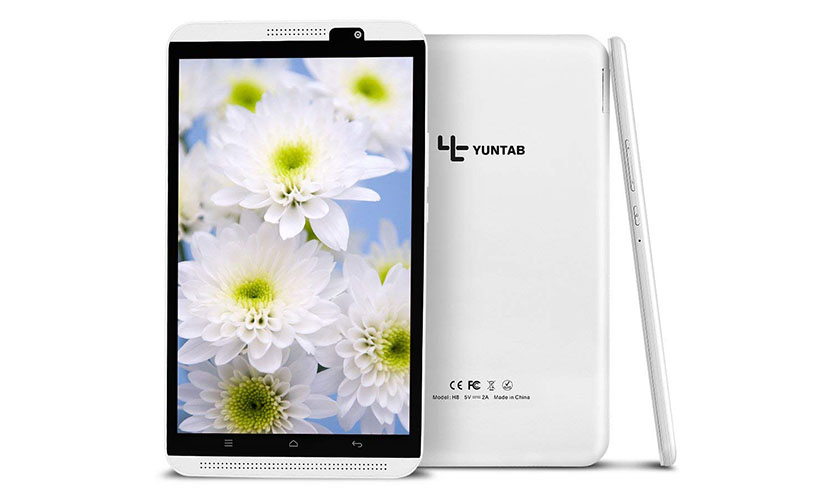 Processor
Configured with 64-bit Quad-core Cortex-A53 CPU, Yuntab H8 8-inch Tablet is all ready to give extremely fast and smooth experience without any sort of hassle. You will not be disappointed at all while performing multiple tasks in your phablet. While installing applications, or transferring files, watching a movie you will not have any sort of disruption with this quad-core processor in rescue. There is nothing at all disappoint at this range. It also supports P-sensor and G-sensor and giving you the experience like never before. The combination of 2GB RAM and 64-bit Quad-core Cortex-A53 CPU is just tailor-made to help you relish the best of 3D gaming and movie. I would thumbs up for the processor.
G+G Screen
The G+G screen is built-in to assist you with exceptional quality of display while using Yuntab H8 8-inch Tablet. The visual appearances are as smooth as you will get from the best and the screen very much clear to give you the best time while watching movies or playing games even in 3D. You will not have to worry about the scratches or the dust with this Android 6.0 phablet.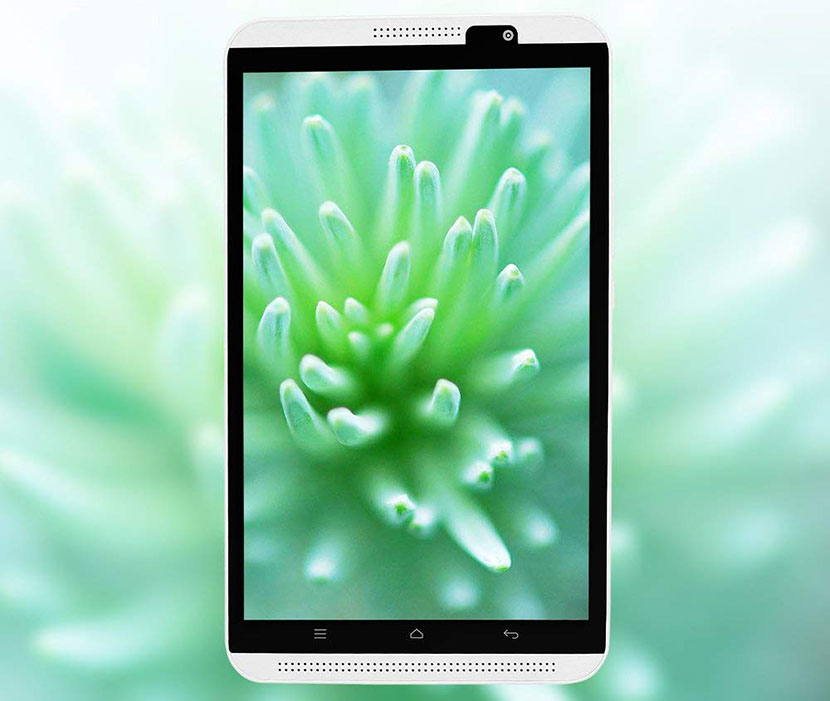 2GB RAM With 16GB Storage
Yuntab H8 8-inch Tablet is infused with DDR3 2GB RAM and 16GB storage to make you store your important needs without any sort of fuss. In fact, if you are not feeling the storage is enough to help you with all your application needs, then you can also expand it according to your needs. You will be able to install all forms of applications like  Youtube, Facebook, Uber,  MSN, Skype, Google Maps, GTalk, Street View, Instagram, and more. You will not face any type of difficulty in installing and launching applications with DDR3 2GB RAM and Quad-core processor as it makes the entire operation smoother. So, store and watch movies and games without any stoppage in between.
Battery life
Yuntab H8 8-inch Tablet is there to run fast and more important along with its 5V 2A 4500mAH lithium battery. The battery is there for you to run for 5-6 hours without any sort of hassle or disruption. So, you can not only watch movies on the move but also have a great time using new applications, listening to music and clicking photographs without any sort of need for recharging the battery again. I would rate the batter as perfect to go with this range.
Camera
Infused with 2MP front and 5MP rear camera, Yuntab H8 8-inch Tablet is sheer delight for the ones who like to click a number of photographs while traveling to some place or on any occasion. The 5MP camera helps you with beautiful photographs of high quality and you will also not be disappointed while clicking selfies as you get a perfect range of the front camera. You can also record videos of high quality in this 8-inch phablet. And you will also be able to make a lot of video calls but it requires a good internet connection for better picture quality. Certainly, a great job was done in the given budget!
Wi-Fi & Bluetooth
You will not have to worry about the network in as it is configured with Wi-Fi (802.11b/g/n). The performance is outstanding and there will be no problem at all while connecting with hotspots to keep on working without any problems at all. The 8 inch Android 6.0 Marshmallow device is infused with Bluetooth 4.0 to help you transfer your files with ease and also you will be able to connect other devices with your phablet with the help of the Bluetooth. From listening to music in Bluetooth speakers to headphones, you can relish it all with the help of this device.
Number of options
With Yuntab H8 8-inch Tablet you will be getting a device which supports GPS and is also 4G enabled with 2G and 3G networks to help you with fast network speed as per your convenience. The GPS helps you with complete location tracking services. You will also get two slots to insert sim cards but in one, you use the sim and in another, you can use sim or a TF card. It also has on a standard USB port to connect different kinds of devices.
Verdict
Yuntab H8 8-inch Tablet is a powerpack performer and the best part is its range which makes it stand out from the rest. You cannot expect it to be a better performer because of the price range which it belongs but it brings in a lot of opportunities to experience smooth and fast device at such a low range. It's also a great option to gift on any of the special occasion. I would so go for this device if you are an entertainment lover!