Yuntab 10-inch Dual SIM Phone Tablet is a classy phablet functioning with Android 5.1 Lollipop. The tablet has its look to create an impact for sure with the resolution of 800 x 1280 where you can catch up on your favorite movie or play the game you would like to with ease. With this 10 inch phablet, you will also get access to a number of social media platforms and applications and that too at mere $79.99. You will certainly not be disappointed with this phablet when it comes to outer body and appearance but when it's about inner configurations; some question marks have been raised! Let's take this further and find out is Yuntab 10-inch Dual SIM Phone Tablet worth a purchase.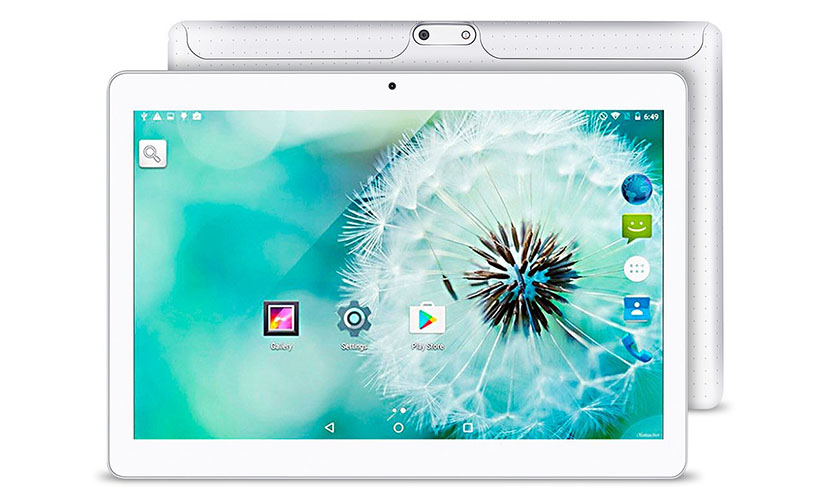 Very much portable
Yuntab 10-inch Dual SIM Phone Tablet is quite easy to carry. You will not find any type of difficulty at all when you are on a trip. You can enjoy clicking pictures or watching movies. The screen resolution will help you with great experience for sure. There will be no problem using different media files in this Yuntab 10-inch phablet. I would certainly rate a well-designed tablet to carry on a trip.
Speed and Appeal
Yuntab 10-inch Dual SIM Phone Tablet is exclusively configured with quad-core CPU MTK6580 1.3GHz which helps you with speedy work. There will be no problem while installing and launching applications and watching movies or playing games. But with 1GB RAM infused, this device is a big no for multitasking. You just cannot afford to run two applications at a time. This will certainly make the system slow. The 10 inch IPS technology supported screen certainly gives you an amazing view from all angles. So, there will be no disappointment at all while watching different kinds of videos. Except for RAM, I would say rest is fine to go with at this particular budget.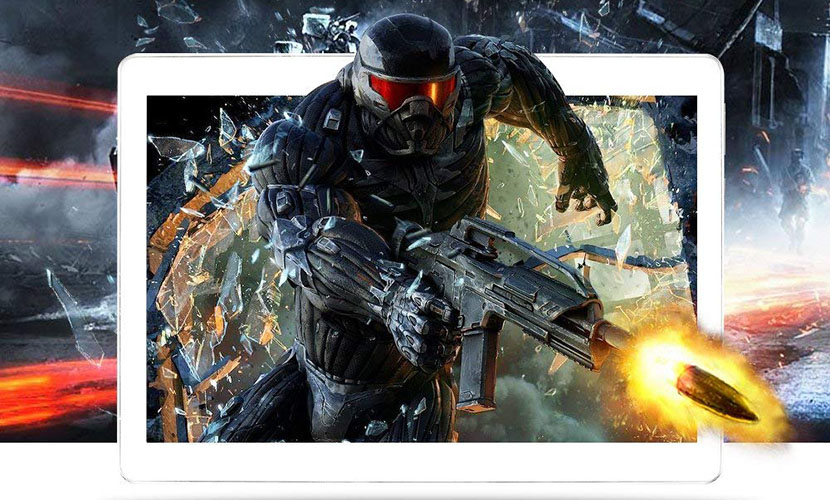 Transfer files with ease
With Yuntab 10-inch Dual SIM Phone Tablet you can connect with different devices with ease because of USB support it has. There will be no problem while transferring one to file another through it. You will also be getting Bluetooth technology with this 10-inch device to get connected without the use of wires and transfer files or listen to music by getting it connected with Bluetooth compatible speakers or headphones. You will also not get disappointed with Wireless LAN which allows you to move your files with ease.
Camera
You will have a 2 MP rear camera which allows you to capture photographs while on the move and you will get 0.3 MP front camera with which you can click a lot of selfies and also make a video conference call without any sort of problems. Yes, I feel this could have been better as it does not give you quality pictures and videos.
Design
With this 10 inches Android device you get a super slim body which can be carried while on the move without any hassle. The classy look is up for the take and there is no problem when installing a wide range of media applications in it to remain entertained while being on the move. The big display screen certainly takes the experience to another level while watching movies or playing games. Yuntab 10-inch Dual SIM Phone Tablet very much responsive and overall I would say there no problem with the design of the phone when it comes to this low budget.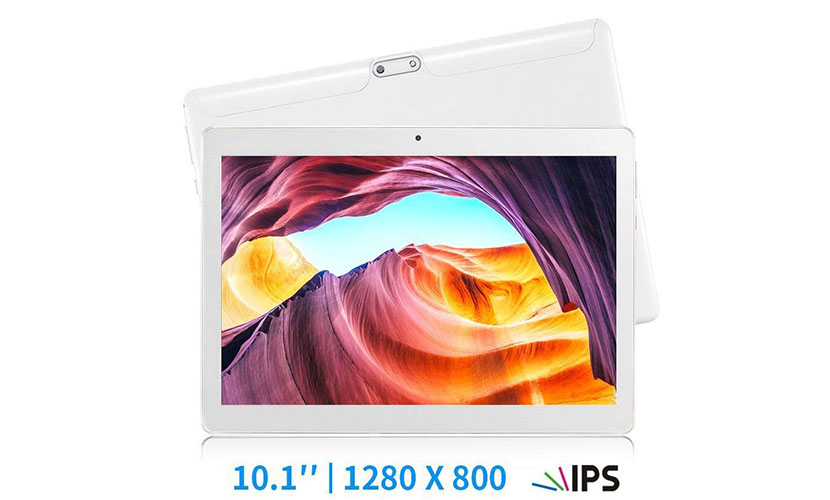 Storage
Yuntab 10-inch Dual SIM Phone Tablet is here to delight you with 16GB Internal memory to store your favorite applications, movies or games without any second thought of it. If you are finding this application of storage is less, then you can certainly get it expanded because it has an extra MicroSD slot. You can easily download and install a different range of applications for your needs starting from Facebook, Youtube, Instagram, Skype, Gmail, MSN, Yahoo mail, Hotmail, and many more. But the biggest setback of this device is 1GB RAM which is pretty low and it is not good for multitasking at all. But you will have a performance booster in the form of processor Quad-core 1.30 GHz. with which you will not have a single bore moment with this 10-inch phablet.
Battery
With Yuntab 10-inch Dual SIM Phone Tablet, you will be attaining a battery power of 4500 mAh which allows you to have a gala time while traveling. You can easily use up to 5-6 hours without any sort of disruption at all. From clicking pictures to watching movies and playing games you can do it all while being on the move. You can also listen to the radio and surf online without having any sort of worry regarding the drainage of the battery.
Other options
The high resolution of 800 x 1280 IPS G+P touchscreen will certainly enhance the experience of your media entertainment but you will also get built-in Wi-Fi for faster networks. It is also GPS and G-sensor supported to help you with live locations while traveling. You will not have to worry about different kind of applications as its completed supported and you can expand your memory to store your applications without any fuss. The dual sim support also allows having two sims on the go so you will not have to worry about the network issues.
Verdict
The processor is quite good to have but with poor RAM and camera, it will certainly put you into two minds. But in this range, I would certainly be fine with the overall performance of this device. The 10- inch device weighing 2.51 pounds is very easy to carry while traveling or on vacation. It also becomes a very good option for the gift because of the price and also an appealing appearance. So, I would certainly rate this device okay for the ones looking for a phablet experience in low budget.