Huawei is taking rapid steps in manufacturing competitive electronic devices. MediaPad M3 Lite 10 is one of the devices from Huawei possesses superb hardware for amazing performance and stylish design for capturing everyone's eye. Ultra-slim metallic design, decent hardware unit, Android 7.0 Nougat edition, and huge battery life are some of the salient features of MediaPad M3. This device is available at 16 percent discount so you have the chance to save approx. $40 on it as well.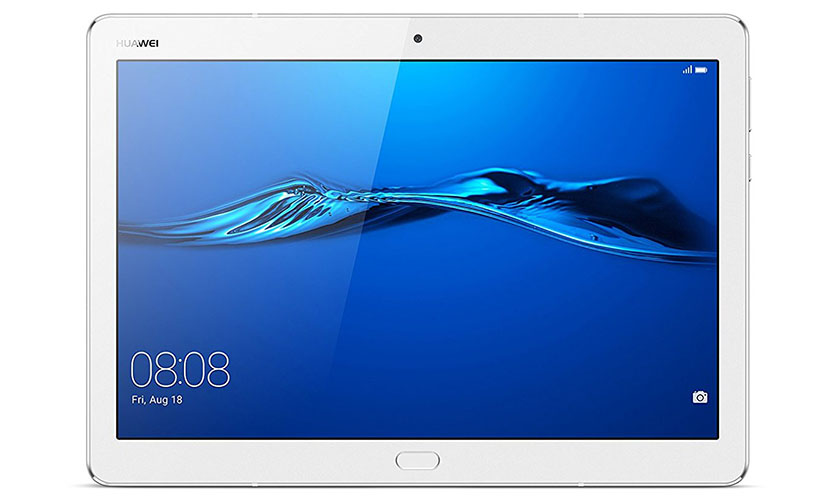 This device measures 10.1 x 1.69 x 5.31-inches and weighs 0.68 lbs makes it pretty slim, sleek, and lightweight device in its segment. The all-metal frame is durable and provides a premium look and feel for the device. Android 7.0 Nougat edition makes easy to work around with Android apps and utilities. This device is boasted with 1.6 GHz Octa-Core processor and 3 GB RAM. The 10.1-inch full HD display panel with 1920 x 1200 pixels resolution extracts one of the best images to the screen.
Internal 16 GB of memory can be used to store your important data, files, apps, videos, and games. The front and rear camera of 8 MP enables users to perform camera-related functions with ease. Smart sound and four speakers deliver the astounding sound experience and in combination with exhaustive display provides users a different cinematic experience. The 6600 mAH battery with the help of Smart Saving technology 5.0 backup your device up to 9-10 hours without any issues or fuss.